What I Love! A Series of Happy Memories from Liners and TouringPlans Staff, Part 3
We're so excited about our new series that allows our Liners (Lines app subscribers) and TouringPlans Staff to share their favorite Walt Disney World memory with us! In case you've missed them, our first two posts were published this week and we can't wait to show you the rest! As a reminder, we will be sharing one Liner or staff post each day on this blog.
Our third post in the series comes from Katie (Liner name Dug_Nana_Pluto_Goofy). Katie said:
This photo is from 1994 or 1995–my first trip to Disney World! I'm on the right, posing with the Beast and my big sister in MGM Studios (Hollywood Studios). I just returned from a Disney World trip this past October and still enjoyed so many fun character interactions as a grown up! What I love about Disney is that grown ups are encouraged to have just as much fun as the kids. I love that Disney World is magical at any age!!
Also note the Great Movie Ride poster to the left. RIP.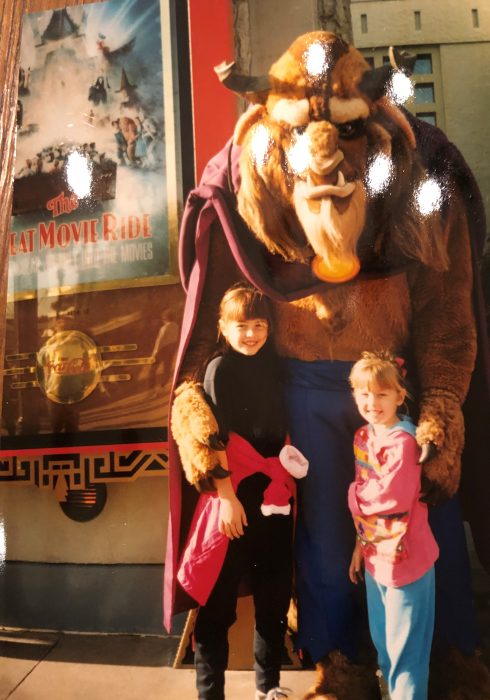 Most of us mourn the loss of The Great Movie Ride but Mickey & Minnie's Runaway Railway is fantastic too! We'd love to see an updated picture of Katie and her sister next to the MMRR poster in this spot!
If you haven't had a chance to send in your memory and photo, please submit both to christina@touringplans.com and we will post it here.