What I Love! The Macs Aren't So Scary!
We love talking about what we love about Walt Disney World, and luckily the rest of you do too! Since we can't currently roam the parks, we're asking all of you to send us your favorite Disney memories and pictures. We've done several of these posts in the last week, so check them out if you haven't already.
Today's post comes to us from a bunch of toys – The Mac Family (Liner name TheMacs):
Thank you for compelling me to look back at the magical memories we made in October. We try to visit yearly and this was our 1st trip during the Halloween season. We took this picture from The Contemporary before walking over to the Magic Kingdom on 10/31/19 for Mickey's Not So Scary Halloween Party. I was thrilled my husband begrudgingly agreed to dress up with us, and he seemed to enjoy it! 
Thank you to all of the Touring Plans staff for helping our family enjoy every moment of magic, since 2009.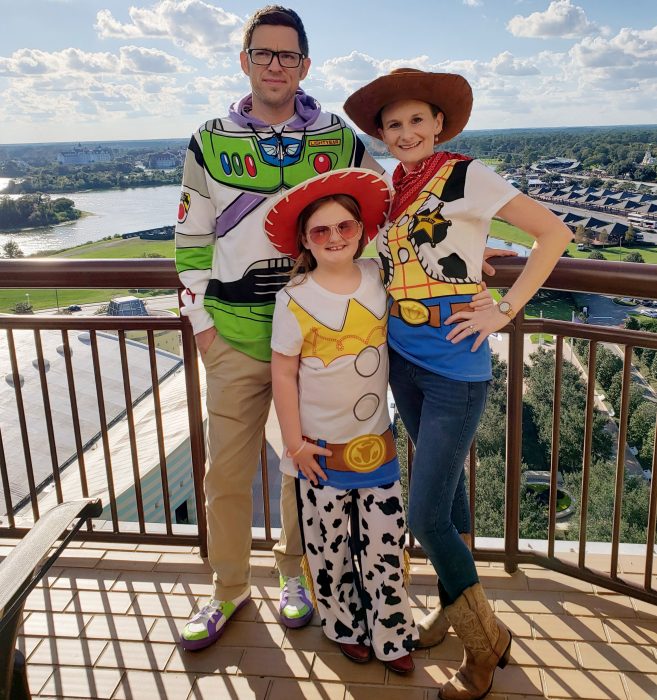 The best view in the Kingdom and some fantastic costumes (seriously – head to toe perfection!) make for the perfect picture! We're so thankful to have TheMacs as long time Liners and we can't wait to see shots from their next trip!
If you haven't had a chance to send in your memory and photo, please submit both to christina@touringplans.com and we will post it here.