What I Love! Love Lesson From a Princess
Today's What I Love post is a reminder that no matter what changes in our lives, we can visit our favorite Disney park and be right back in our happiest memories. Mindy (Liner name Mindys9) writes:
November of 2015 was our first trip to Walt Disney World with our daughter, who was 9 at the time, and our son who was 6 years old.  It was a magical trip filled with Cinderella's Royal Table, Mickey's Very Merry Christmas Party, and so much more because of awesome Liner tips.  The whole trip was perfect!
One of our favorite memories was the day we visited Cinderella's Royal Table for the first time.  We were celebrating both kids birthdays.  As a special gift, we gave my daughter a glass slipper as a memento of our royal dining location and a physical reminder that she will always be our princess.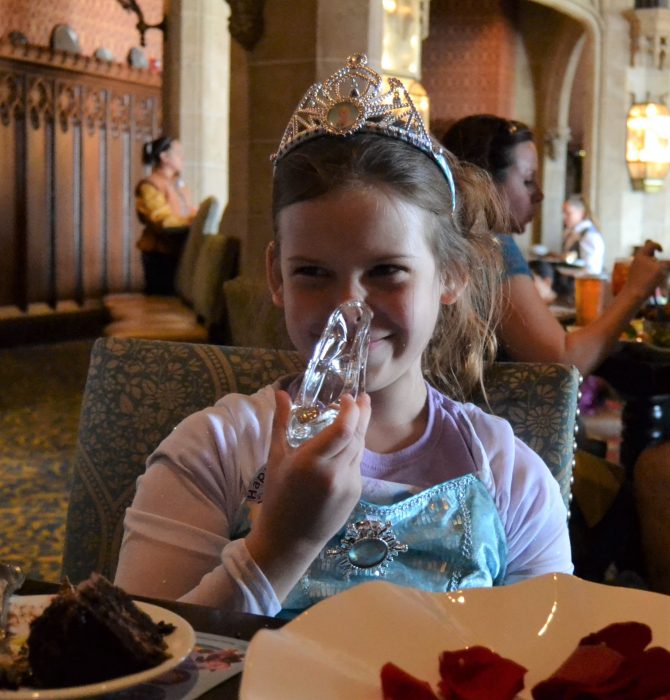 After lunch she got to meet her idol and most favorite character, Elsa. While our son didn't know what to make of the encounter (you can tell by his face in the picture!) our daughter was enchanted!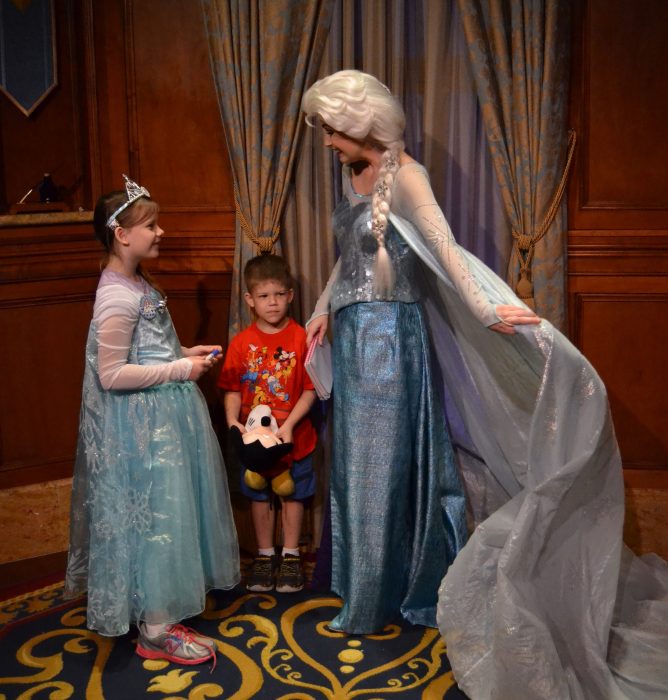 Just 7 months after this trip, our world was rocked by a Juvenile Arthritis diagnosis.  Our touring plans  had to change with the addition of a wheelchair on our next trip in Oct 2017 as our JA Warrior couldn't take the pain of walking around the parks.  We are still on the journey for remission and are hopeful we will get there someday soon!  My wish for all my fellow Liners and Disney fans is to please not look with pity or sadness on anyone who looks or acts a little different or needs to use different modes of transportation.  Instead, share a smile and enjoy your time at the Most Magical Place on Earth!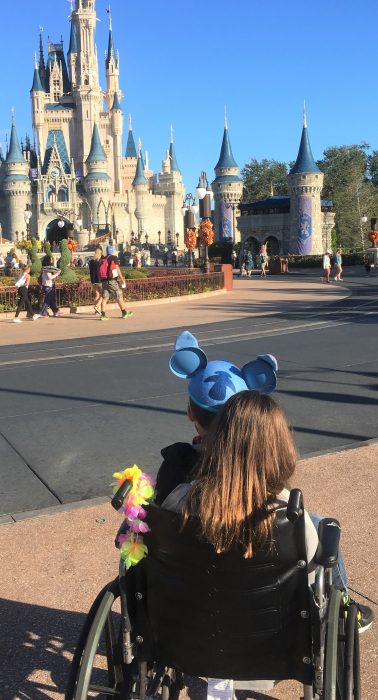 Thank you to Mindy and family for sharing their lovely memories! We can't wait to see pictures of your next trip to the Castle!
If you haven't had a chance to send in your memory and photos, please submit them to christina@touringplans.com and we will include you in this series.