The Executive Lanai at Disney's Aulani Resort & Spa: A Review
Poolside seating is a serious business at Disney's Aulani Resort and Spa. The demand is so high that the resort actually has a strict pool chair policy; and, while we've revealed where to find the best free pool chairs at this incredible island paradise, today we're talking all about Aulani's special, private pool seating.
The Executive Lanai at Disney's Aulani Resort & Spa might just be the ultimate way to spend the day at this resort!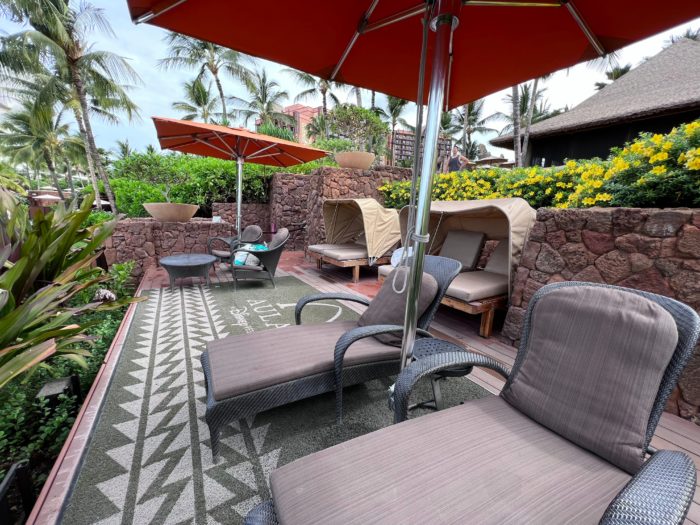 But in addition to guaranteeing you and yours private seating and zero concerns about the resort's 1-hour pool chair rule, there are additional perks!
These amenities include the following:
Towels (as many as you need all day)
A safe
Bottled Water (unlimited)
Fruit Platter (it's huge!)
a Beats speaker (you can pair the speaker to your phone just like any other speaker)
Umbrellas (if you want them)
The lanai itself seats up to 6 guests and allows for seated lounging and full-on naps! Also, private dining is available for an additional charge starting at 11:00 a.m.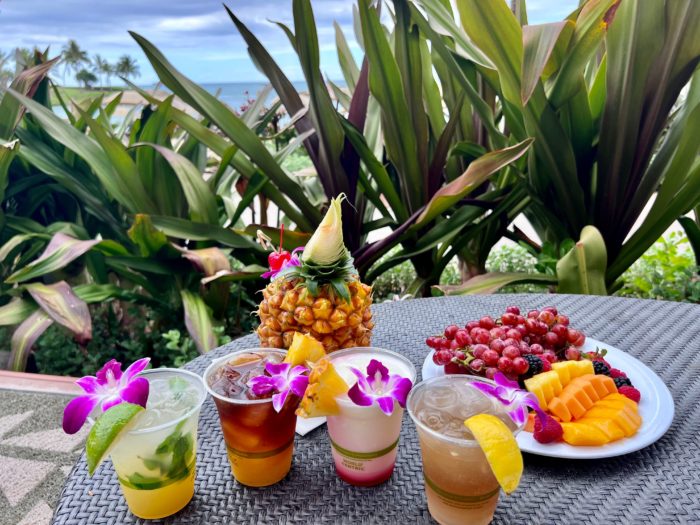 While this special type of pool seating is an excellent way to have the most relaxing day ever, it's definitely a splurge!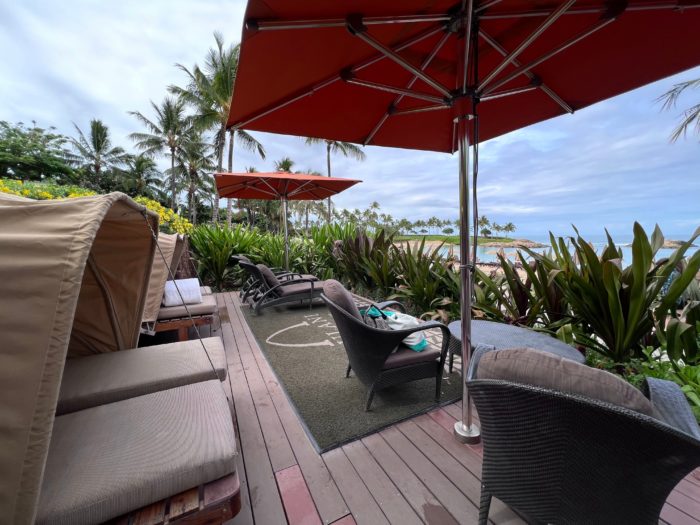 Our team paid $450.00 for 9:00 a.m. to 6:00 p.m. over a holiday weekend. DVC Members do get 10% off, and prices may be as low as $350.00 depending on the date.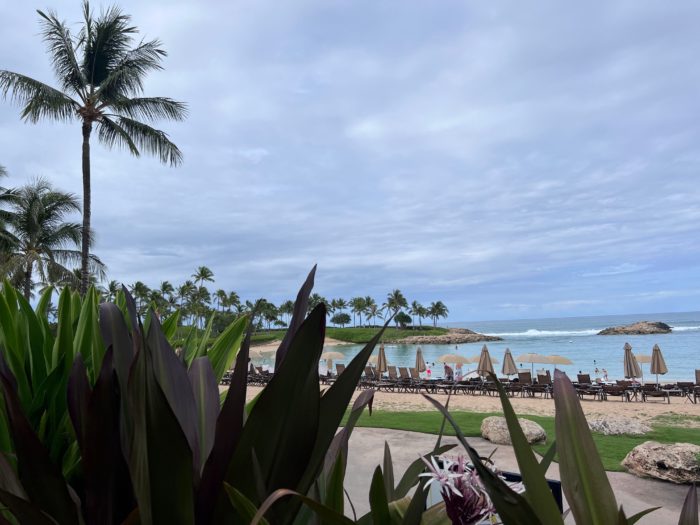 The lanai itself was clean, the chairs were comfortable, and the service (just like everywhere at Aulani) was stellar. Plus, we were only steps away from the pools, spas, AND the beach all while having our own private space to spread out.
Overall, Aulani's Executive Lanai is an excellent idea if you don't want to stress about finding a seat at the pool and are looking for ultimate relaxation and convenience.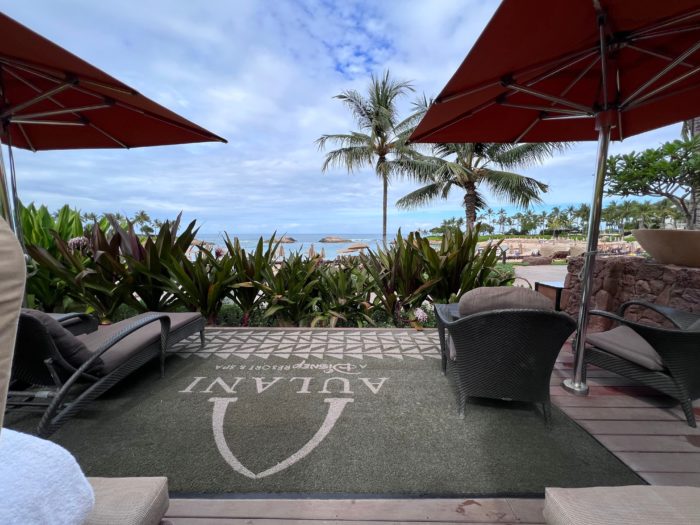 For reservations, call 808-674-6200. If it's not available right away, keep checking back. The hold times for Aulani are very short in our experience. You can also check again when you're on property – there might be a cancellation!
Would you consider reserving Aulani's Executive Lanai? Let us know in the comments!