What Will Walt Disney World Be Like When It Reopens?
Myself, other TouringPlans contributors, and staff, found the concept of what Walt Disney World be like when it reopens to be an interesting discussion point. While the concepts discussed within are inspired by news articles and other sources, there is nothing in this post that is official or should be taken as policy or fact. It is in the interest of discussion and entertainment that we share with you concepts that may, or may not, come to fruition when Walt Disney World reopens in the brave new world in which we find ourselves.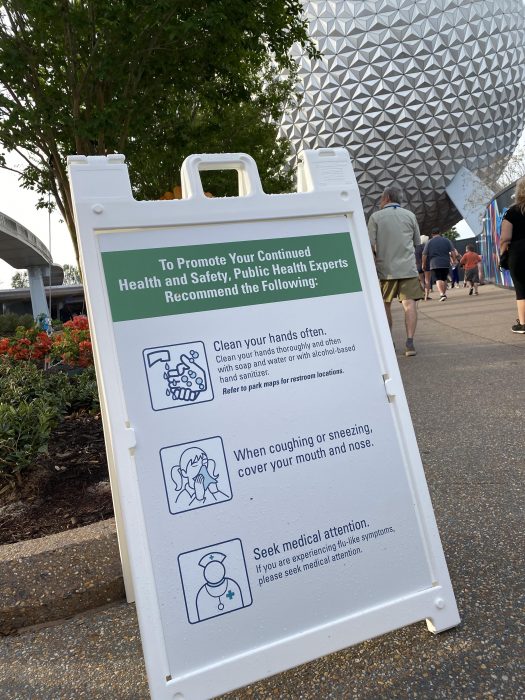 To Look Forward, You Need to Look Back
Every economist or statistician looks to the past to be able to predict the future. Patterns and influences echo throughout the ages. When any major event happens, analysts look to similar events and the resulting actions to get an idea of how this new, but similar, event will pan out. Imagine the challenge such people find themselves in with COVID-19. There is no exact event to which these circumstances align. Still, Walt Disney World, and the greater tourism industry, have faced disruption many times before. The closest example that is being looked to the most is the recovery following the terrorist attacks of September 11, 2001.
How we experience theme parks now is quite different than the guest experience prior to September 11, 2001. There were no bag checks, no metal detectors, nor any photo ID checks as you drove into one of the resort hotels. I remember the changes after 9/11 felt weird at first, but necessary. A new normal is coming again. We aren't 100% sure what it will look like, but it will certainly feel strange for a while.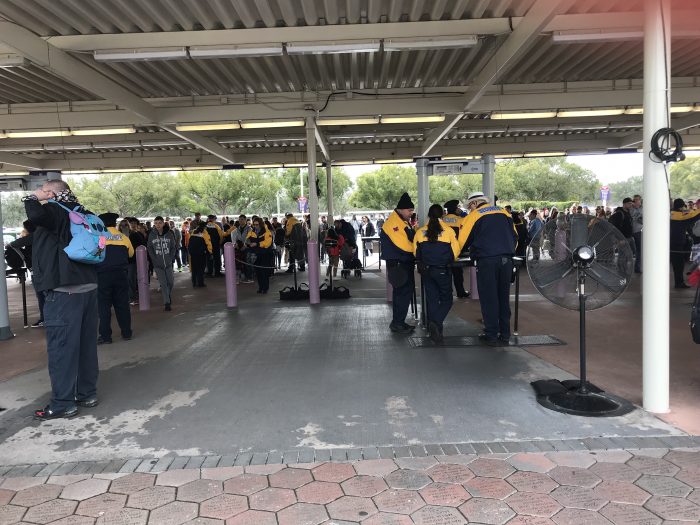 Reduced Capacity of the Disney Theme Parks
Scroll through any news story that mentions the "re-opening of America" and you'll see discussion about how resuming business operations will include operating under social distance measures. The CDC currently recommends every person keep a six-foot distance between each other, and that gatherings of 250 or more people not take place. This essentially makes it near impossible for theme parks to open if they are to follow this guidance.
When the time comes for the theme parks to open chances are some sort of social distancing and other measures will need to be in place. Initially, Florida stated that dining rooms of restaurants could be at 50% capacity. This has since changed, and a plan from the State of Florida on how the state will "reopen" has not yet been announced.  It is fairly safe to assume that when the theme parks do resume operations, it will be in a phased roll out, with reduced capacity.
With the potential for reduced capacity this means revenue will be greatly reduced too. Would that mean Disney instating special (higher) pricing to make up for it? Would Disney pause the ability to park hop to help with traffic control and capacity?
Designated Days for Each Theme Park
Another theory that's floating around is that Walt Disney World will designate certain days of the week for each theme park to be open. This could happen a variety of ways. The logic behind operating some parks on certain days, and keeping others closed, would make traffic flow and capacity manageable, and would reduce operational costs. But, it would also limit the options for spreading people out across all of Disney property.
It might be more realistic to designate certain parks for each category of guest. Essentially you have four types of Disney guests: Disney Resort Hotel Guests, Annual Passholders, Multi-Day Ticket Holders Staying Off Property, and One-Day Ticket Holders. Chances are Disney won't even bother with One-Day Tickets when they reopen. It wouldn't benefit them much at all. Designating certain parks for certain categories of guests (i.e. Magic Kingdom would be open to On-Property Resort Hotel Guests on Mondays, and Annual Passholders on Tuesdays) might help Disney control capacity, traffic flow, and other operational concerns.
An additional theory is that temporarily the Disney theme parks would only be open to guests staying at a Walt Disney World resort hotel. This is just a theory I've seen out there for discussion, and not one I personally believe will be the case. However, doing so would help with contact tracing and wellness checks and would be temporary.
By Reservation Only
Another theory is that the Disney theme parks themselves will become by reservation only, for a while. This might look something like SeaWorld's Discovery Cove, in which you make a reservation and purchase admission for a designated day. This would allow Disney to allocate their resources. Capacity could be controlled the best with this process.
This might also mean that everything in the parks would be reservation only too. This would mean attractions would not have a stand-by line; you would have to reserve everything like you do with a FastPass+ at each attraction. This would enable Disney to control capacity of the rides and ensure queues do not get full of guests who are too close together for safe social distancing. Perhaps all dining would require reservations, again to control capacity. And even quick service locations could be through mobile ordering only, to ensure social distancing too.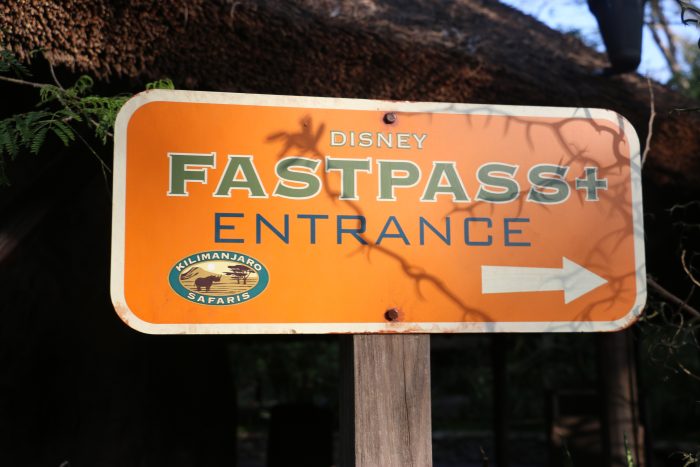 Reduced Shows, Attractions, and Character Experiences
Disney will most likely be concerned about maintaining social distancing and capacity guidance, as well as keeping operational costs as low as possible. Having a theater full of guests for the various shows in each theme park will not be possible. So we can imagine that shows will have reduced capacity and may require reservations, or perhaps to save costs Disney may not offer any live or theater experiences for a while.
Also in the interest of reduced costs Disney may consider keeping less-visited attractions closed. The down side of doing so will be having less places to put guests and less options for keeping them entertained, but it may be worth it. Another potential reduction would be character experiences. One can imagine that the thought of touching or hugging a Disney character who has just touched and interacted with other guests may not be appealing, let alone fit within guidance.
Controlled Directional Flow Throughout Disney Property
If you've been to the grocery store lately you have most likely been directed to enter the store on one side and exit on the other, as well as seen the aisles designated for one-way traffic flow. And perhaps you've been on Main Street U.S.A during the parade or fireworks and have found yourself directed to walk one way or another. One can imagine that in order to control capacity and social distancing, Disney would implement traffic flow measures throughout Disney property.
Perhaps guests would enter buildings including restaurants, shops, and even hotels in a designated area and exit in another area. Even the parks themselves could have traffic lanes of sorts, in which guests can only move one way or the other throughout the lands.
All Hands Off Deck and Cleaning Stations
Just before Walt Disney World closed, a few members of our team visited the parks. They noticed a fleet of hand cleaning stations that included both hand sanitizer and a sink for hand washing. These type of stations are often found at races and outdoor festivals. One can imagine these stations would return and stick around for a while when Disney resumes operations. It is interesting to theorize if Disney would take this further and have Cast Members stationed at restrooms and restaurants to encourage guests to wash or sanitize.
Over the recent year Disney has added a lot of touch screen technology. Primarily in attractions there are touch screens in queues and for making FastPass+ reservations inside the park. It would seem unlike that Disney would keep the touch screens on, especially inside the ride queues. Would that go as so far as to keep them covered as well?
Transportation Concerns
One of the biggest components any city, state, and destination is grappling with is how to manage transportation. Buses and boats make it very difficult to follow social distancing guidance, especially in regards to required space between individuals and capacity. With regard to transportation it would benefit Walt Disney World to encourage guests to use their own vehicles. In this regard, Florida residents and others within driving distance become a very attractive demographic. Would Disney consider lifting its parking charges to encourage more drive-in guests? Walt Disney World resort hotel guests receive complimentary parking at the theme parks, but are charged to park at the resorts. Would they remove that charge temporarily?
Restricting Access to Resort Hotels
Prior to September 11, 2001, you could pretty much access any Disney hotel for any reason. Photo identification was not required to show to Security Cast Members. Dining reservations were rarely ever required in order to park at the hotels. Now, of course that has all changed, and it could temporarily become more retricted.
To help with contact tracing and exposure, would Disney restrict access to the hotels to resort guests only? In this theory we could entertain the possibility that only guests with a room reservation could enter the resort grounds. This could also include restricting access to transportation like boats and the monorail, accessing the parking lot, and entering the resort's lobby and grounds.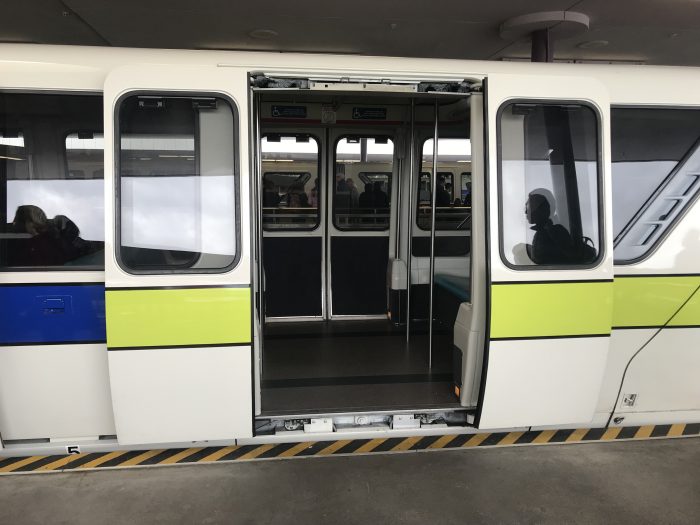 Required Masks and Temperature Screening
The one measure that has officially been hinted at, by Bob Iger in a Barron's magazine interview, is temperature checks before being able to enter the parks. This comment spread throughout the internet and news media with varied responses. Mr. Iger related such checks to "much like the bag checks we do." A rebuttal to this measure is that persons can have the virus and not have any noticeable symptoms including fever. Still, Disney and other large public spaces are going to have to do something to keep people that are ill from entering the parks and other venues.
Wearing face masks is becoming the norm in many parts of the country already. For many cities and a few states it is now a requirement to be able to go to public spaces. I'm surprised we haven't seen Disney jump on this and sell official Disney licensed face masks–then again that may not align with the brand's optics either. Still, if they decide to make it a requirement of attending the parks, it must be tempting for them to monetize it.
For Discussion…
As repeatedly stated, the purpose of this post is purely for entertainment and debate. Furthermore, these theories are not necessarily ones I personally believe in nor support. The matters discussed here should not be mistaken as policy or procedure for Walt Disney World or any other business establishment.
With that said, what are your thoughts? Would you visit Walt Disney World if such procedures were implemented? What do you expect will be done to get the parks opened again?