Where to Find Boozy Slushies at Disney's Hollywood Studios
Most days at Walt Disney World are pretty warm, and a frosty slushy is a great way to cool off. But at Disney's Hollywood Studios you can make a slushy even better with some booze. At Peevy's Polar Pipeline, tucked behind Hollywood Boulevard and facing Echo Lake, you can add Bacardi Rum, Tito's Vodka, or Jack Daniel's Whiskey to any flavored slushy.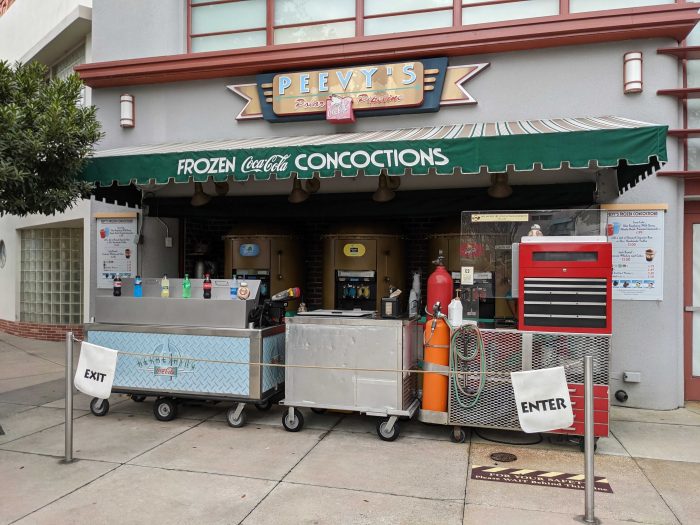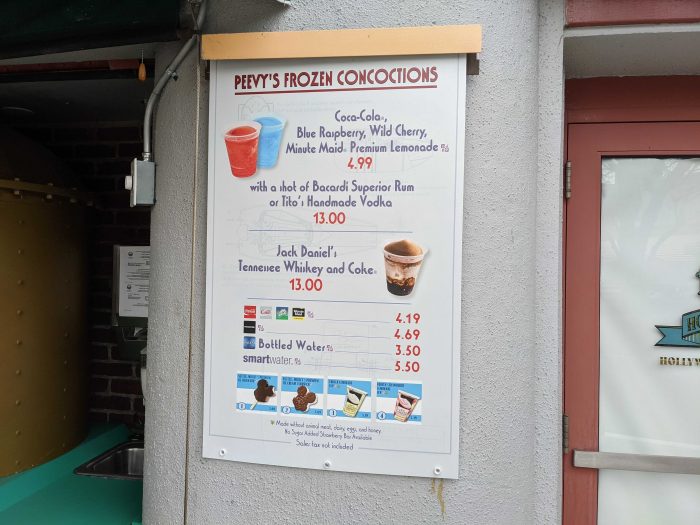 My husband and I decided to grab a Jack Daniel's and Frozen Coke. It is a classic flavor combination, Jack and Coke. But as you would imagine the Frozen Coke adds a little something extra. The slushy was the perfect blended texture, and although the weather was mild on the day of our visit, it was refreshing.
The Jack Daniel's Whiskey was poured into the cup before the Cast Member added the Frozen Coke on top. This resulted in a pool of whiskey at the bottom. We wanted the blended experience so we stirred it up. The Jack Daniel's Whiskey flavor still came through, but was certainly mellowed by the Frozen Coke.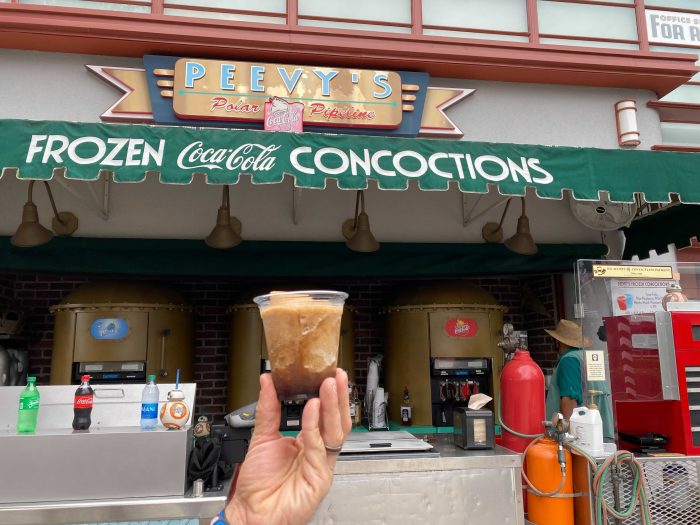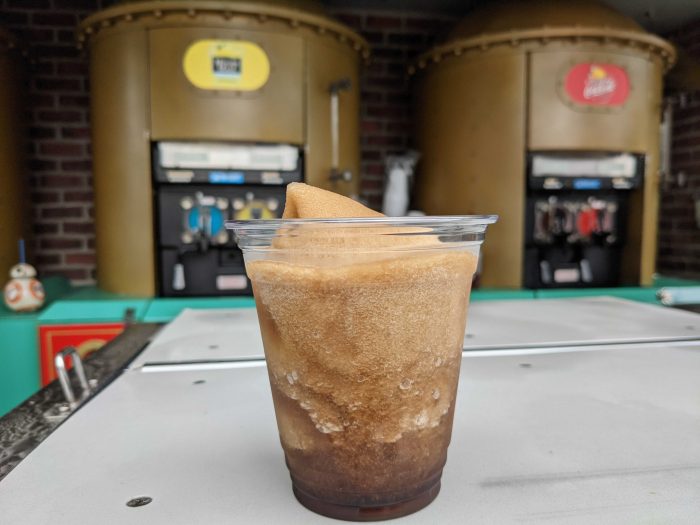 For $13.00 its price is in line with most other cocktails at Walt Disney World. Its simplicity is actually a bonus as it is a classic flavorful combination and somewhat unique being in slushy form. The Jack Daniel's Whiskey can be combined with any of the other slushy flavors including Blue Raspberry, Wild Child, and Minute Maid Frozen Lemonade, but the Bacardi Rum or the Tito's Vodka would probably be better with any of those flavors. And of course, each slushy is available without alcohol, for $4.99.
As a side note the name Peevy's is from a character of the same name in the classic Touchstone / Disney movie "The Rocketeer." It's nice to see some of the early 1990s elements still around at Disney's Hollywood Studios.
Have you every stopped for a frozen concoction from Peevy's? What's your favorite way to cool off at Hollywood Studios?