Places to Watch Sports at Universal Orlando
Universal's parks are full of immersive lands, but sometimes you need to escape and watch sports on television. This article covers the best restaurants and bars in Universal Orlando to catch the game on TV.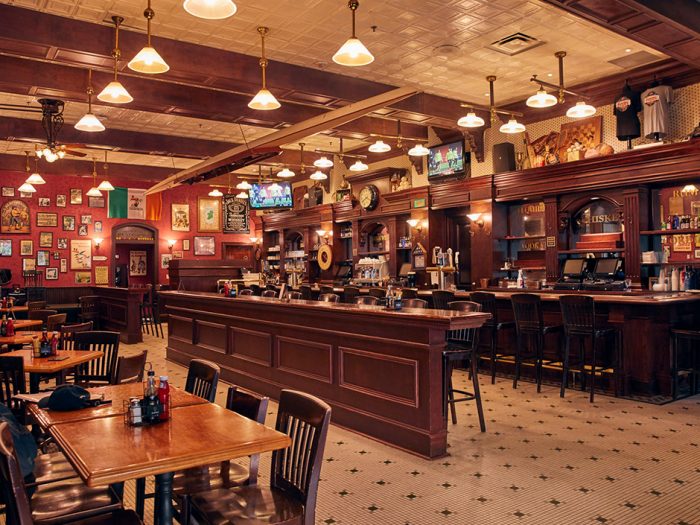 Theme Parks
Universal Studios Florida has several fine dining and bar locations but Finnegan's Bar and Grill (Touring Plans: Finnegan's Bar and Grill) in the New York Backlot is the only one that consistently plays sports on TV. Several TVs are located in the bar area with local and select cable sports channels. Reservations are not accepted at the bar, so arrive early for a spot.
Irish pub food splits the menu with sports bar stapes – fish and chips, Sheppard's pie, and corned beef on one side with chicken "stingers" (aka tenders), burgers, sandwiches, and salads on the other. Like any good Irish pub, Finnegan's features Guinness on tap plus import, domestic, and craft beers. The full bar also mixes up cocktails and has a good wine selection.
Chez Alcatraz is the Jaws themed bar located across from the exit to Fast & Furious Supercharged and has several small TVs with basic cable. It has no seating, air conditioning, or food but it is a good spot to check in on scores in a pinch.
There are no restaurants, bars, or lounges in Islands of Adventure or Volcano Bay.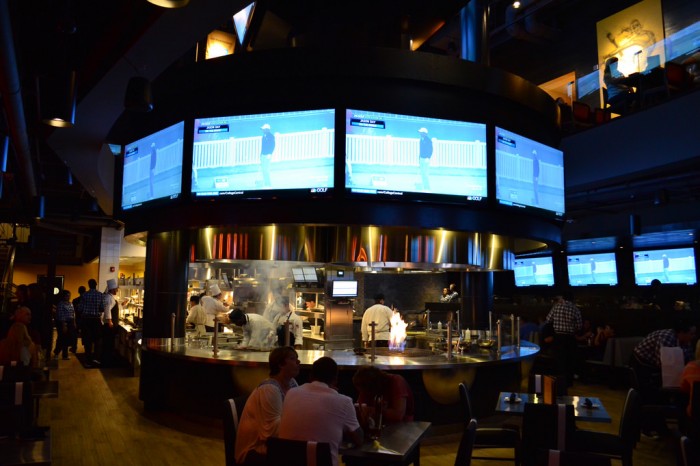 CityWalk
NBC Sports Grill & Brew (Touring Plans: NBC Sports Grill & Brew) is Universal's upscale sports bar and restaurant concept with over 80 TVs inside and outside the building. You can't miss the biggest one – a massive screen wrapping around the exterior of the building.  All local and cable sports channels are carried here excluding pay-per-view events. Be warned, Grill Brew is extremely popular on college football Saturdays and select game audio is broadcast on the sound system.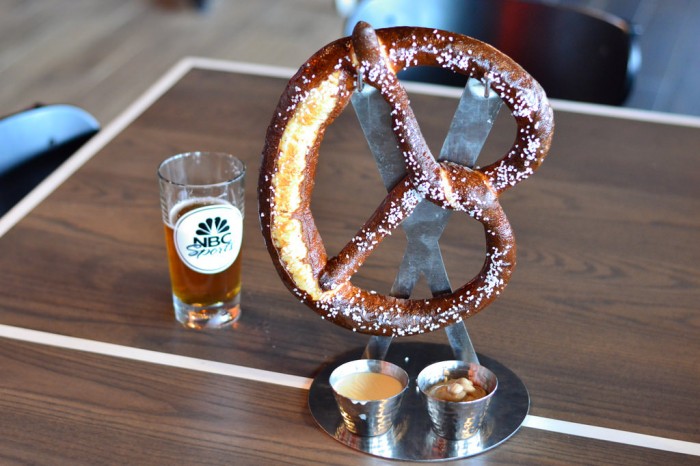 The entrees are good to above average but do not match the quality found in the rest of CityWalk. We suggest sticking to the burgers and sandwiches and skipping the salads, expensive wings, and more adventurous entree options, with the exception of the delicious Bang Bang Chicken. Grill Brew is a great place to split appetizers and drink beer.
Speaking of beers, Grill Brew features over 50 beers on tap and an extensive bottle list plus a full bar for mixed drinks, wine, and liquor.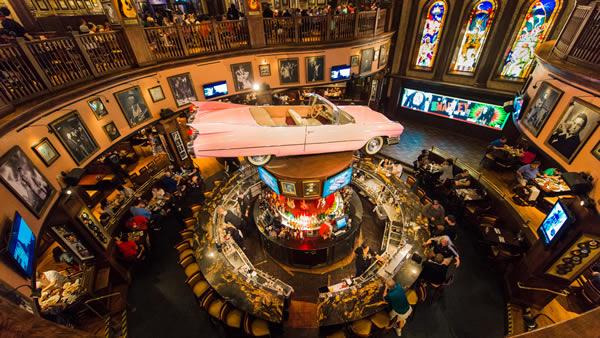 Hard Rock Cafe shows major market games on several TVs at the bar and throughout the restaurant. Hard Rock's entree game is more impressive than NBC Grill Brew's but rock hits are played instead of game audio. Cowfish's second-story outdoor bar has TVs that tune to sports but it is not frequently staffed until 5:00 p.m. Finally, Bubba Gumps and Margaritaville have TVs in the small bar areas if you are in a pinch.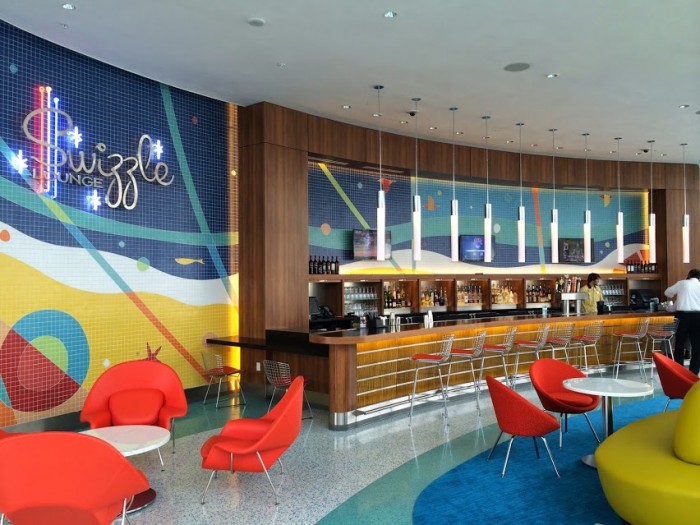 Hotels
Universal's hotels' in-room TVs feature all the major terrestrial and cable sports channels. But no one wants to watch games alone in their room! All of Universal's resorts feature pool bars with TVs with cable packages, and all resorts except Surfside Inn also have lobby bars with TVs for sports. We really love Universal's lobby and pool bars – drinks are unique and freshly made (no Disney Standard Bar Menu!), delicious food, and a fun atmosphere.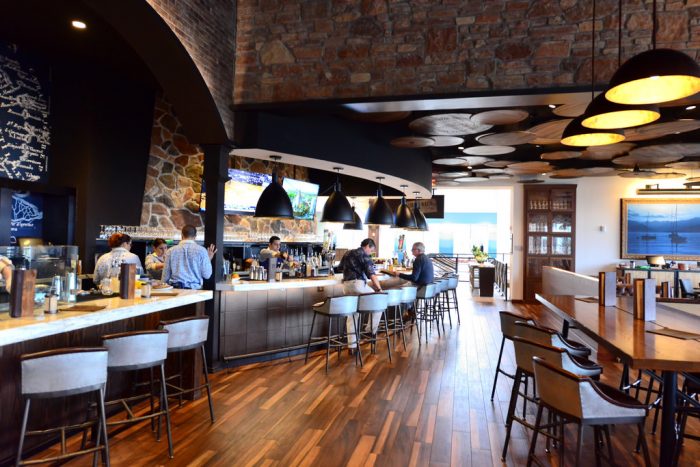 Here are our favorites:

What are your favorite places to watch sports at Universal Orlando? Leave them in the comments below!