Which Food is Best For Transporting Back to Your Disney Hotel Room?
Each Disney Resort Hotel has at least one quick service location that offers mobile ordering. This service is convenient and can save you time. But, if your room is located away from your resort's quick service restaurant some items are better than others to order. Let's take a look and some good choices for food that will survive the journey back to your room, and some suggestions for which items to steer clear of.
Best Food for Transporting Back to Your Disney Hotel Room
Practically all breakfast items
Cold Sandwiches
Hot Sandwiches – keep cold toppings to the side
Chicken Strips and Nuggets
Pizza
Burgers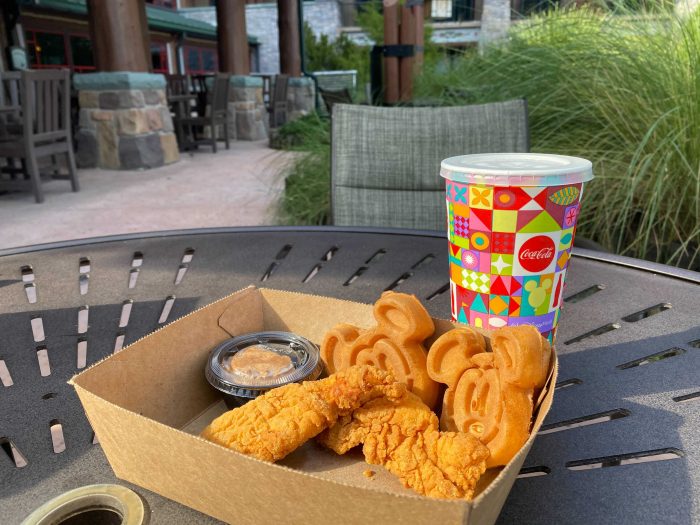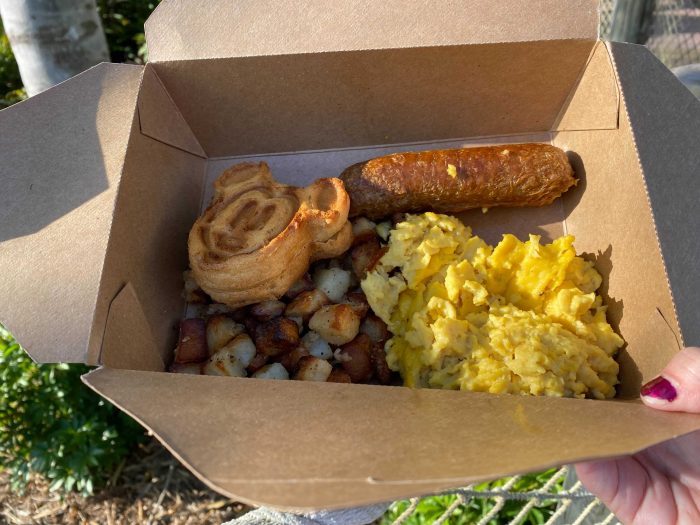 When mobile ordering you'll sometimes see a Bakery section and a Snacks or Sides section. Most of these items transport wonderfully. Cupcakes are a great choice because they are placed inside a plastic container that is specifically designed for Disney's cupcakes. Obviously you don't want to shake around the bag and its contents too much, but generally all of these items transport rather well.
Not So Great for Transporting Back to Your Disney Hotel Room
Pasta with sauce (can be runny)
Stews or other heavy items with sauce or gravy
Soups and noodle bowls (though most Cast Members will wrap the container in plastic wrap to help reduce splashing)
Salads (can get wilted and soggy)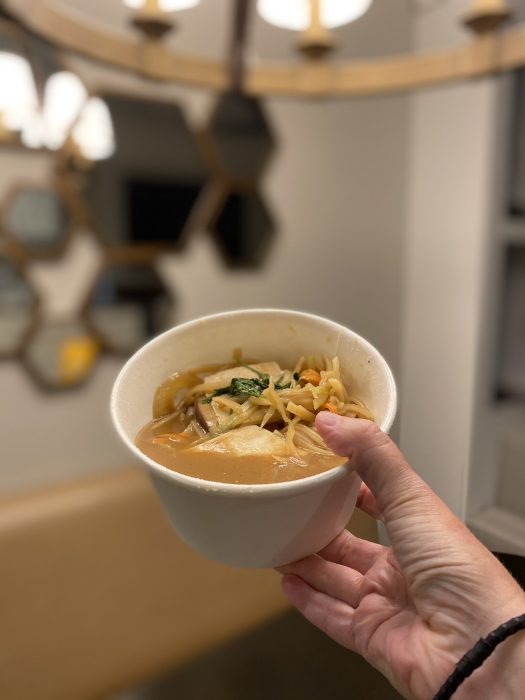 Select table service restaurants have mobile ordering for takeout as well. Although the menus at each table service restaurant vary greatly, the above rules can still apply. Our team has ordered from nearly every table service restaurant that offers takeout and there have been no major disappointments. Certainly nothing beats the quality you get when a dish is served fresh at your table, but we've still enjoyed plenty of takeout meals.
Have you tried mobile ordering at a Disney resort? What other tips would you add to our list? Let us know in the comments!