The Jaleo Experience is a Great Value, and Delicious Food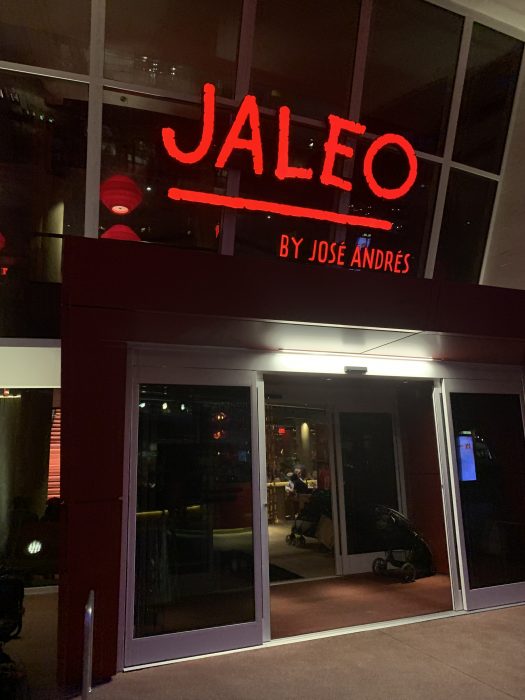 I recently tried the Jaleo Experience at Jaleo at Disney Springs and found it to be both delicious and a fantastic value for the amount and quality of food presented.
My husband, Jeff, and I arrived at the restaurant overwhelmed and dehydrated after a flight from New York and a slog through the Orlando heat. (Narrator voice: They were cranky.) I immediately ordered an attitude adjustment cocktail: the "Cropping Rope," created with Crop cucumber vodka, Lillet Blanc, green chartreuse, and lime ($14). Jeff stuck with Diet Coke and then water.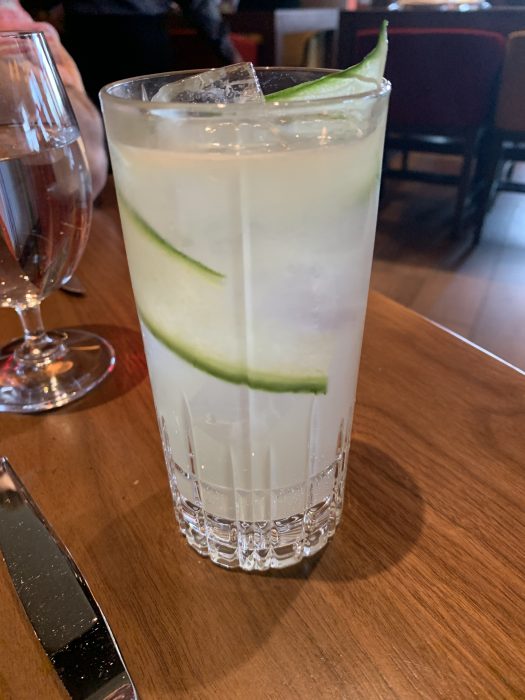 Slightly refreshed, but still a bit addled from travel, we scanned the dozens of menu items which all looked fantastic, but daunting to weed through, until I saw the "Chefs Tasting Menu." To me, tasting menu means "someone else decides so you don't have to," which is always a good thing when you're exhausted.

We weren't sure we were in a $110 per person mood (that takes stamina), so we skipped past the Jose's Way, but asked our server about the $70 per person Jaleo Experience. She described it as, "Twelve of the most popular items on the menu – the ones that guests always rave about – with a balance of light and more substantial dishes." Sold!
Here's what we got …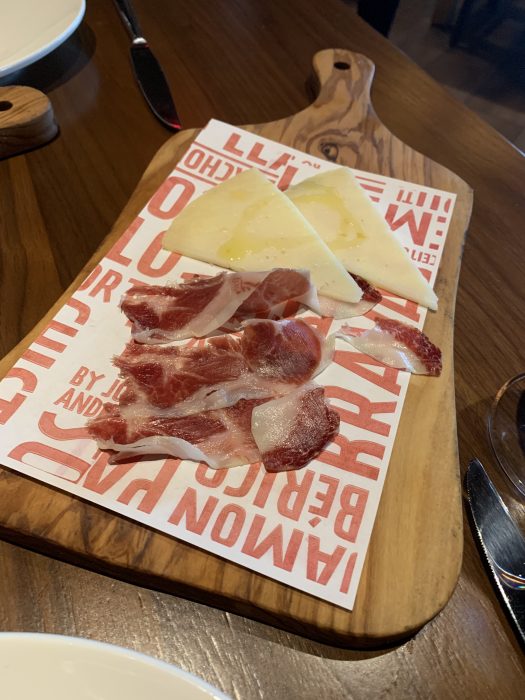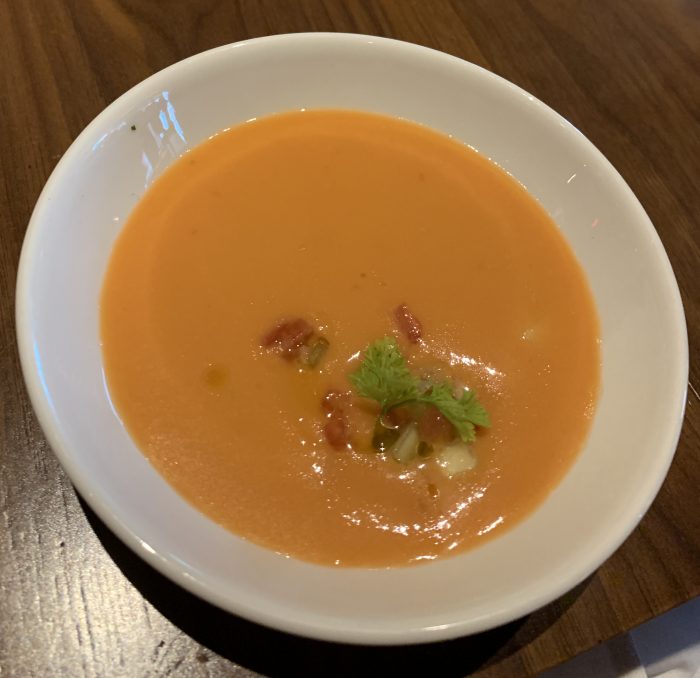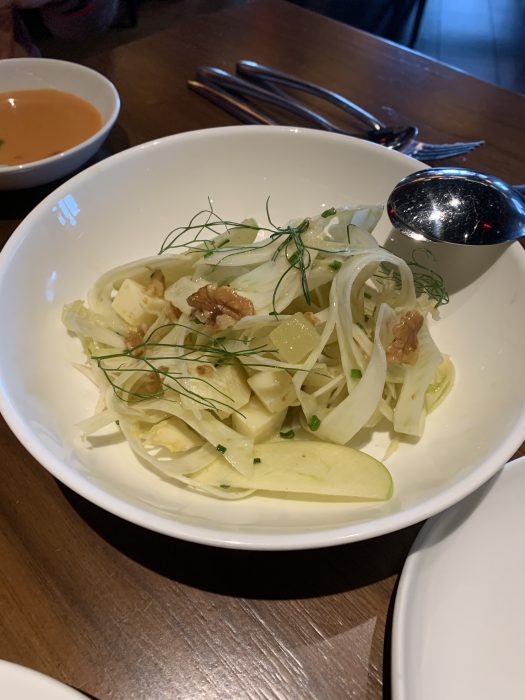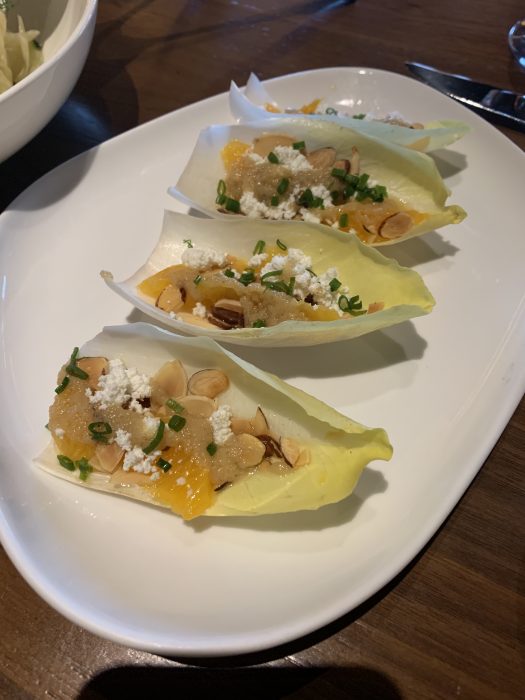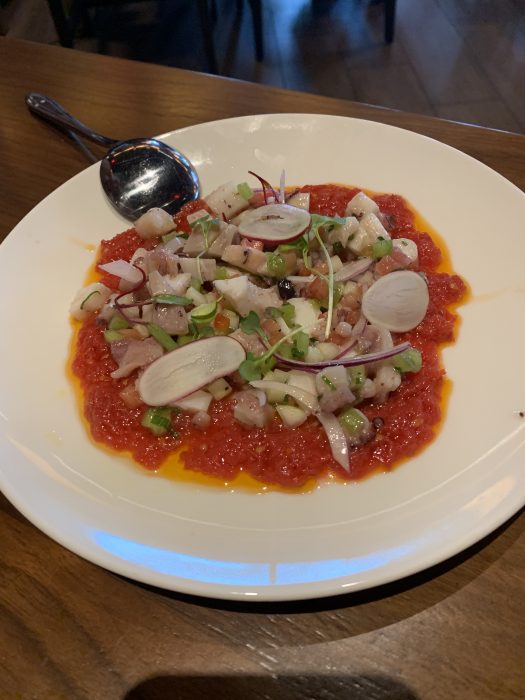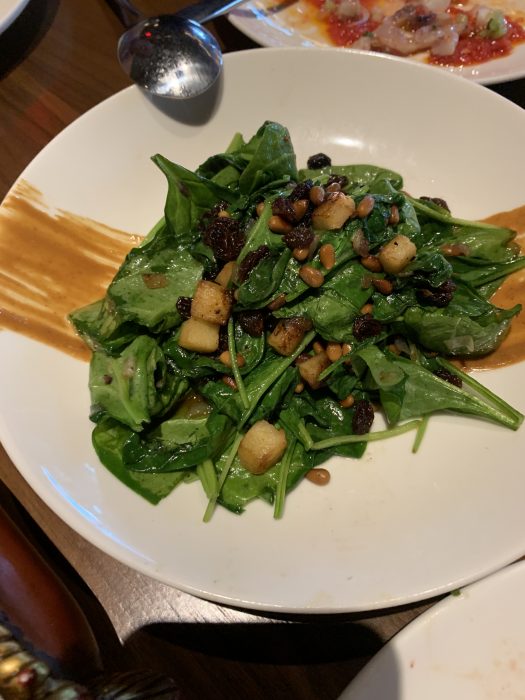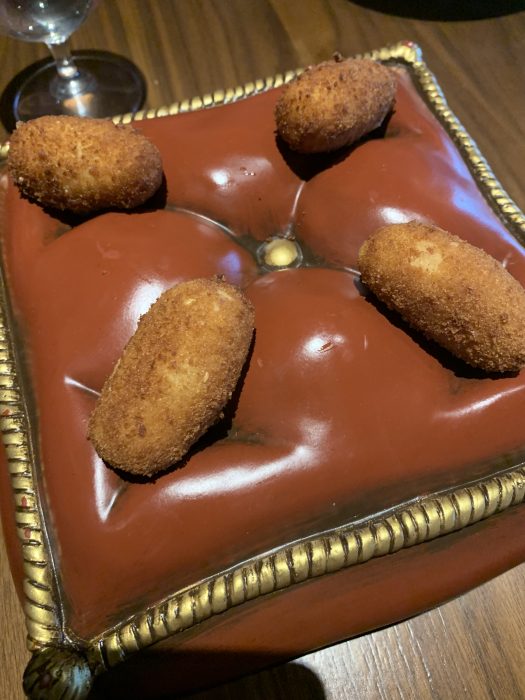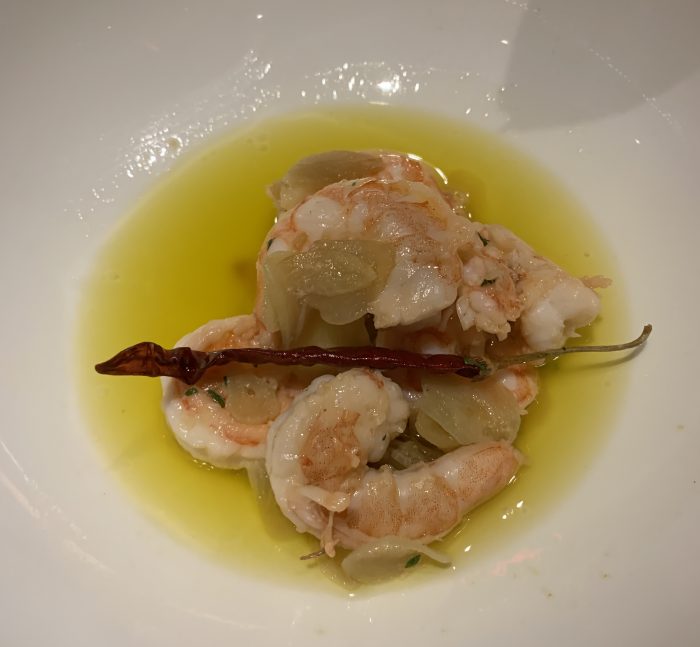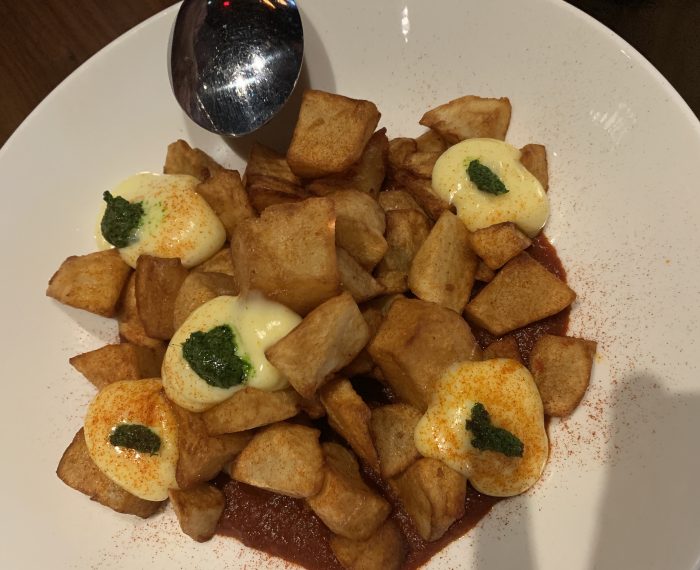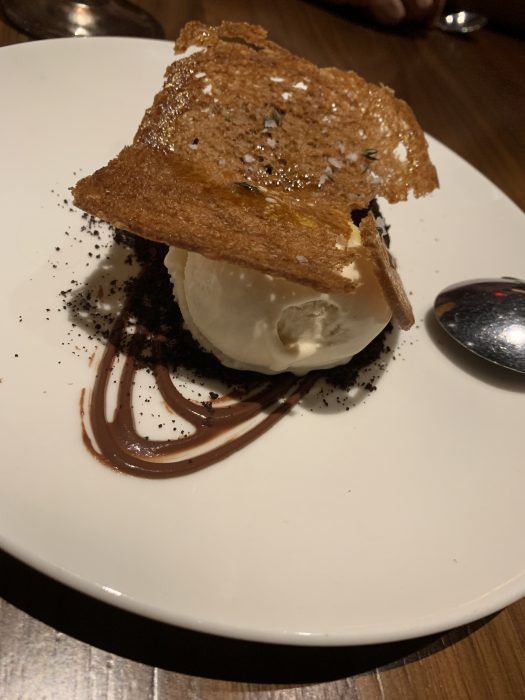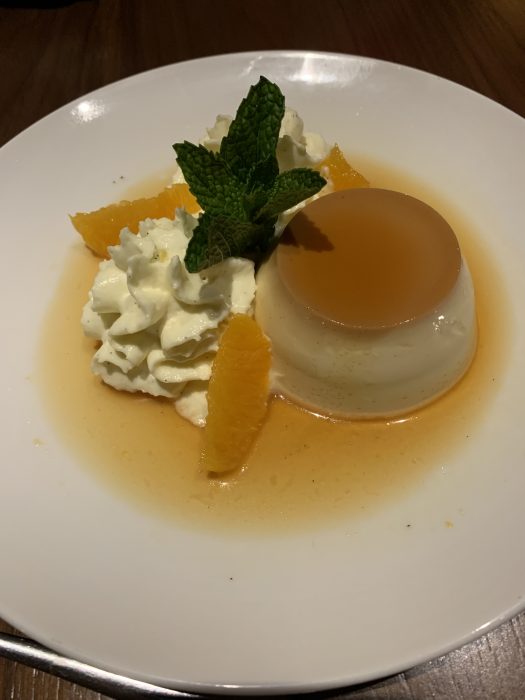 So, we received 13 dishes instead of the promised twelve, plus the bread. If I'm doing the math right, these dishes would have cost over $160 if ordered on the menu individually, while ordered as the tasting menu it cost $140.
But more importantly, the food was outstanding. Overall one of the tastiest meals I've had a Disney world in years. And even with the substantial quantity of food, I didn't leave feeling bloated or sluggish from the meal, as has happened to me with the also incredible, but much heavier multi-course menu at Victoria & Albert's. Since much of the meal was light, but flavorful veggies and seafood, we were not weighed down at the end.
Highlights for me were the tomato bread which had a delightful crunch, concentrated fresh tomato flavor, and just the right amount of salty bite, and the endive salad, which tasted like summer in Spain. The only dish that didn't sing to me was the octopus, but I don't love octopus in general, so that's not surprising.
Jeff's favorites were the lovely shrimp, the ham and cheese, and the octopus. (See, what do I know.)
I wasn't expecting to be wowed by dessert, but both of the end-of-meal sweets were truly spectacular. And the flan – oh that flan – is now in my top five WDW desserts of all time. So simple, but the cream and citrus work together perfectly. It's like the Beyonce of Creamsicles. Sigh.
Our meal, two Jaleo Experiences, a cocktail, and a diet Coke cost $168.27, plus tip. This is gourmet food in a casual atmosphere – well worth the price.
Have you dined at Jaleo? What did you think? Would you order this tasting menu? Let us know in the comments.