10 Insider Tips for Your Next Trip to Disneyland
There are a ton of tips out there for saving time and money at Disneyland. There have been many blog posts (and books *cough* Unofficial Guide *cough*) written on effective touring of Disney parks, but that's not what this is. These are little tips that I've learned along the way that have helped me and hopefully will help you! There are lots of touring tips that will work at any Disney park, but I'll try to keep these Disneyland Resort specific. Things that you may not know about Disneyland. Things that are not overtly obvious or advertised.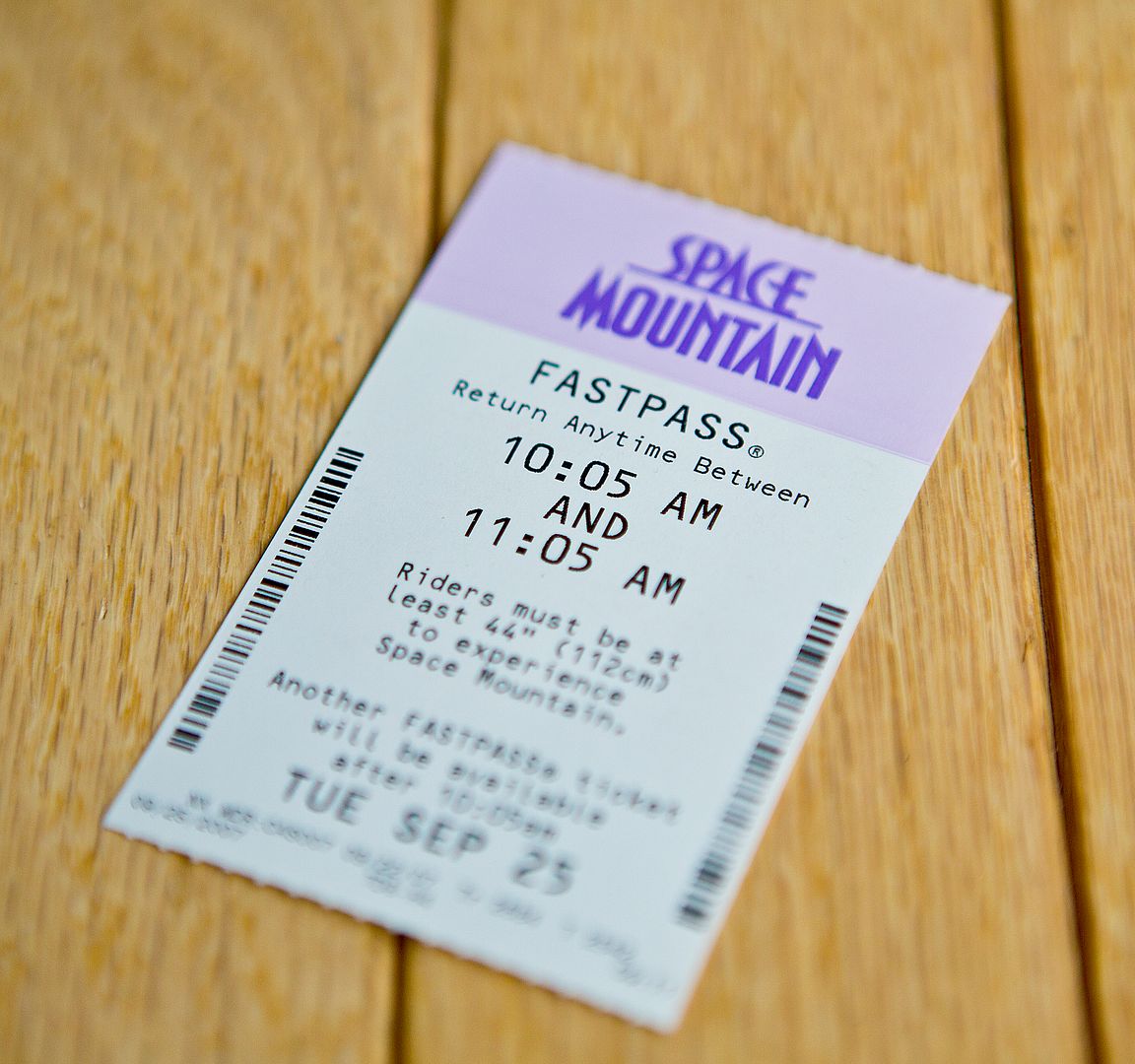 1. FASTPASS Return Times are Not Enforced – When you get a FASTPASS, you are given a one hour window during which you can come back and ride. Traditionally, at Disneyland they do not enforce that return time. As long as the beginning time has passed, you can use your FASTPASS any time later that day. At Walt Disney World, with anticipation of MyMagic+ coming, they started enforcing FASTPASS return times a few months ago. At Disneyland, they have not begun enforcing them yet. Now the rumors are strong that they're about to start enforcing the time very soon (as in February 18!), so this tip may have limited usefulness. If you're going in the next week or two and didn't know this, think of it as your own Limited Time Magic. Not saying this tip should be abused, but it's very handy to know if you are racing through dinner to try to get there in the designated hour. Relax. You've got a few minutes. At least for another week or two.
2. Disconnected FASTPASS – Sometimes Disneyland FASTPASSes for a particular ride are disconnected. What on earth does that mean you ask? Normally, when you obtain a FASTPASS for a ride, you can't get another FASTPASS until either your ride time window begins or 2 hours have passed, whichever comes first. When a FASTPASS machine is disconnected from the main park system, that restriction doesn't mean anything, because no other machines recognize that you are already holding a FASTPASS. That means you can get one from another ride immediately after getting the FASTPASS from the disconnected ride. Some FASTPASSes, like World of Color, are always disconnected. Getting a FASTPASS from World of Color doesn't affect your ability to get any other FASTPASSes. The two parks are always disconnected from each other, and you can get a FASTPASS in one park right after getting the other. There are also a few rides that are disconnected at some times, and reconnected at others. There are no guarantees, but some rides to check are Radiator Springs Racers, Autopia, Roger Rabbit's Car Toon Spin, and California Screamin'. You never know!
3. Free Coffee Refills – Did you know you can get free coffee refills at Disneyland? The Market House in Disneyland will refill that coffee all day long if you keep your receipt! You don't even have to save your cup, just bring your receipt in. This is another tip that could change if Starbucks does indeed take over coffee at the Market House, so get those refills while you can!
4. Flat Rate Taxi Voucher to Orange County Airport – You can get a flat rate voucher from the Disneyland area hotels for a ride back to the airport. It's currently $35, and will probably save you some money over shuttles if there's two or more of you. Just ask at the front desk!
5. There Are Two Ice Cream Shops on Main Street, U.S.A. – Did you know there's a little ice cream shop tucked in behind the fruit stand on Main Street? It's not open all the time, but if you're ever dreading facing the ginormous line at Gibson Girl Ice Cream Parlor that can happen during busy times, go check out the Main Street Cone Shop just in case. It's all ice cream all the time! Okay, all ice cream, every time it's open!
6. There's a Secret Restroom! – If this doesn't excite you, you may be in the minority. Did you know there is a whole website dedicated to this secret restroom? Okay, that's a little strange. And kind of funny actually! The secret restroom is in the Carnation Plaza Gardens, but it's been closed lately due to the Fantasy Faire construction. Will it return? I don't know! But certain website designers are probably waiting on the edge of their seat.
7. The Best Seats at Disney's Aladdin- A Musical Spectacular – The "best" seat for this epic stage show is certainly subjective. I know we've debated several times whether to sit in the balcony with sweeping views of the theater and great views of the (now defunct) magic carpet, in the front section with a great view of the stage but not a great view of Aladdin and company entering the theater on this elephant, or the back section where everything is in view, but not as close as we may like. Well I have the answer! Well at least I'll tell you where Disneyland seats their VIP guests when they are there. It's front row and center – of the back section! I've sat there myself a few times, and I've got to say, I think they may very well be the best seats in the house!
8. There are Two Lines for Dole Whips – If you are approaching Tiki Juice Bar from inside Adventureland, and you see the large line of people usually there waiting for one of the most popular snacks at Disney, you may not even notice there's another line. This one is inside the Tiki Room waiting area. It's not always faster, but it's usually shorter and if you were going to catch the show anyway, it's perfect. Snack on that frozen goodness while you wait for the next Tiki adventure to begin.
9. The Matterhorn Bobsleds is Not the Same on Both Sides – Did you know the left queue of the Matterhorn leads to a faster version of the ride? And the right queue leads to a slightly longer, slower ride? Try them out and see if you agree!
10. Sit in the Front of the Monorail – This tip may be as badly kept secret as the Disney Vacation Club. It used to be everywhere, and yet I can't tell you how many times I've had someone ask me if I knew this in a very hush hush tone. After a tragic accident at Disney World a few years ago, riding in the front of the monorail has been discontinued in Florida. At Disneyland, however, the monorails are different (read better) and you can still request to sit up front. Just ask a cast member when you are in line or boarding!
I know there's a lot more tips! What have you got for me?