10 of the Best Offsite Hotels at Disneyland for Big Families
It's always been a little difficult for big families to vacation with Disney without spending a lot of money. At Walt Disney World, only one of the four current value resorts have some rooms that allow more than four people (plus a child under 3), and those rooms cost more than twice what a standard room does. Three of the five moderate resorts don't have any rooms that sleep more than four (plus a child under three). On the Disney Cruise Line, the classic cruise ships, the Disney Magic and Disney Wonder, don't have any inside or oceanview staterooms that sleep more than four. A family of five has to pay a good deal more for a larger verandah stateroom or get two staterooms in the less expensive categories.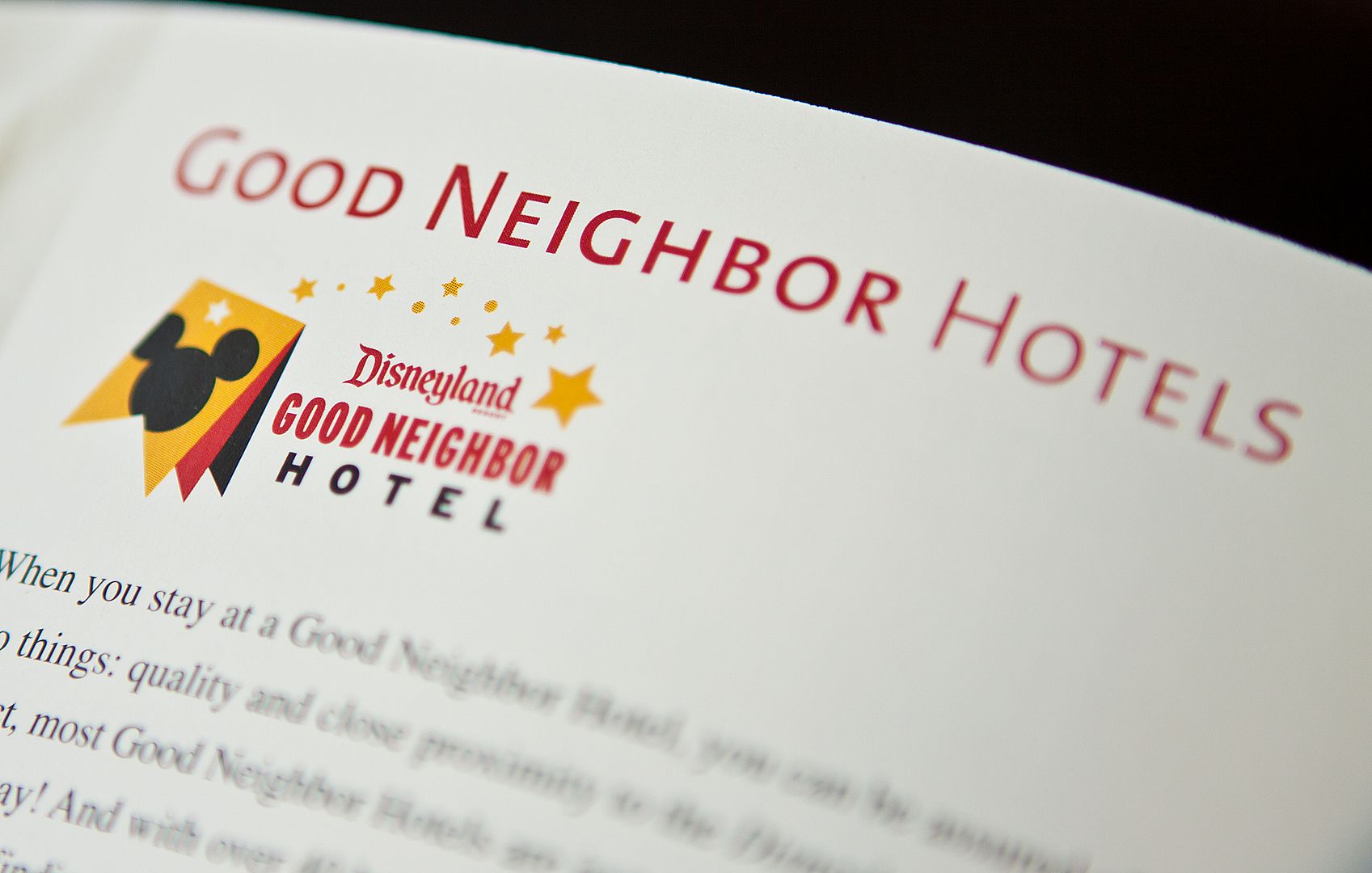 At Disneyland, however, there are a lot of good options for larger families. First, all three of the Disneyland Resort hotels have standard rooms that will sleep five. If you are interested in staying on property, check out the blogs I've written on Disney's Paradise Pier Hotel, the Disneyland Hotel, and Disney's Grand Californian Hotel and Spa. Second, as I've said in a previous blog, there are many excellent offsite resorts at Disneyland as well. They are known as the Good Neighbor Hotels, and I'll concentrate on these offsite options in this blog.
Because they are so awesomely close to Disneyland, I'll stick to Harbor Boulevard(or just off Harbor) hotels for this list. I'm going to sort these by distance to the parks with number 1 being the closest. Some of the hotels are a little too far to walk so they either run their own shuttles or they participate in ART, otherwise known as the Anaheim Resort Transportation system, which provides transportation back and forth to Disneyland for just a few dollars a person. I also avoided hotels where you had to take a significant upgrade in price to get to a room that allows more than four guests.
Now some hotels are a little sneaky when they say a room accommodates five guests. You have to take that literally. They don't have beds for five people, but they will allow five people. Your options are normally to pay a small additional fee for a rollaway bed, put an extra person in one of the beds, or put someone on the floor with extra pillows and blankets. I know some people would rather do that then pay more for a bigger room, so I included some of these hotels in the list. You'll notice that at times I say a room will "allow" five people, and sometimes I say it will "sleep" five people. Take that literally.
1. Best Western Plus Park Place Inn and Mini-Suites – The Best Western Plus Park Place Inn is about as close as you can get to the walkway to Disneyland. Cross Harbor Blvd and you are there. We've stayed here before and it's nothing to write home about, but if you're looking for a place to sleep and not spend a lot of money, here you go. A continental breakfast is included, and they've recently improved the food selection. Rooms with queen beds and a sofa bed sleep up to five and mini-suites sleep up to six. All the rooms have refrigerators, microwaves and free Wi-Fi.
2. Anaheim Fairfield Inn by Marriott – The Anaheim Fairfield Inn is a nice hotel! I was struck by how similar the rooms were to Paradise Pier. They used the same colors to decorate. There is also a Mickey head on one of the roofs. That was a nice surprise! The maximum number of guests is five. There are two queen beds in a 228 square foot room that allows up to 5 guests. You can even pay a little more for a mildly themed Disney room. The Fairfield Inn is an easy walk from the Disneyland entrance. McDonald's and a Mimi's restaurant are close by, and there are a Pizza Hut and Seattle's Best Coffee inside the hotel! Wi-Fi is free here, as well, and there are refrigerators in the room.
3. Howard Johnson Hotel – The Howard Johnson is a favorite for many people, including myself. The water play area is amazing. It's pirate-themed with water canons, slides and pirate ships. If you're looking for one of the best pool features off property, this is it. Wi-Fi is free and the rooms have refrigerators and queen beds. The Howard Johnson is a little bit longer walk to Disneyland than some of the other Harbor hotels, but it's not bad. The standard rooms allow up to five and some of the rooms face Disneyland. You can see the fireworks from some of the rooms! If you have an Entertainment Book, you can sometimes score an amazing rate here.
4. Candy Cane Inn – The Candy Cane Inn is another guest favorite. The rooms have queen beds and the rooms that allow up to five are only a few dollars more. There's a complimentary continental breakfast, a refrigerator in the rooms, free Wi-Fi and a dedicated shuttle to the parks. While it's not a bad walk in the mornings when your feet are fresh and ready, at the end of the day when those puppies are screaming, you'll love seeing that shuttle waiting for you. You may want to consider a premium room at the Candy Cane Inn. For not that much more you get amenities such as movie rentals, complimentary breakfast room service, bath robes and a microwave.
5. Doubletree Guest Suites – I'll admit it, I'm a big fan of Hilton properties. Whenever we are driving across the country, I search for Hilton first because I know what I'm going to get. The Doubletree Suites in Anaheim is no exception. The rooms are clean, spacious, and tastefully decorated. The suites sleep up to six people with two queens, a sofa bed, and a separate living area with a refrigerator and microwave. In one of their restaurants, Agio Ristorante, kids under 12 eat free with a paying adult. The Doubletree is a bit far to walk to Disneyland, so it participates in ART. Wi-Fi is free at the Doubletree!
6. Anaheim Marriott Hotel – I thoroughly enjoyed my stay at the Anaheim Marriott. It's a little too far to walk to the parks, but it participates in ART. The rooms allow up to five and the rooms have two double beds. I thought the pool was excellent. It's kind of an indoor/outdoor pool with part of it being covered and part of it in the sun. It's in a courtyard in the middle of the hotel in a very lush setting. While the refrigerators are free, internet in the rooms cost extra.
7.Embassy Suites Anaheim South – If you've ever stayed at an Embassy Suites before, you know what to expect. An awesome hot breakfast, that's what!! Oh yes, and big standard rooms that sleep up to six people. You can put the kids on the pull out sofa, or put the grown ups on the pull out sofa while the kids take over the other room with two queen beds. No going to bed when the kids do! Excellent! The rooms have refrigerators and microwave ovens, but Wi-Fi costs extra. Embassy Suites has its own shuttle system for a small fee similar to ART.
8. Residence Inn Anaheim Resort Area – The Residence Inn is another all-suite hotel. Wi-Fi is free, there's a fully equipped kitchen, and you can get two queen beds and a sofa bed. There's a hot breakfast buffet every morning and an Evening Manager's reception. The Evening Manager's reception is a complimentary dinner! That's right, dinner! It's a light dinner, and there aren't that many choices, but how many other places can you get a free dinner (other than the Homewood Suites—see below)? That can save a large family a pretty penny! There are also some kid's suites with a separate room with bunk beds. They also participate in ART.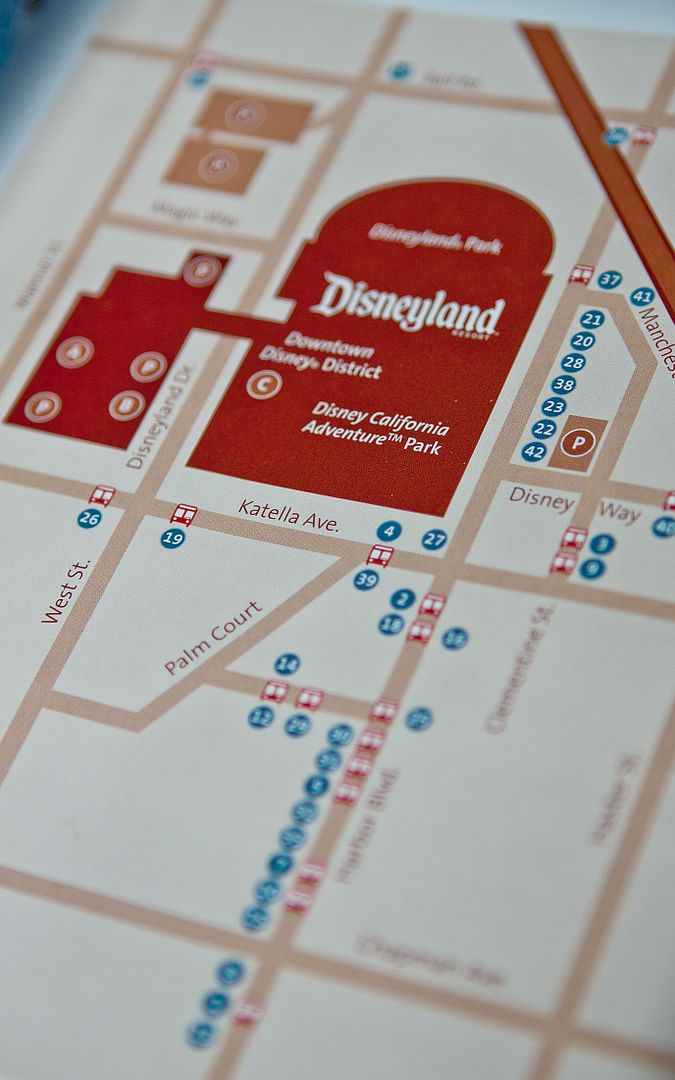 9. Homewood Suites by Hilton– Homewood Suites, is another Hilton property. The rooms are suites with two queen beds, and a sofa bed, and they sleep up to six people. There are also fully equipped kitchens and free Wi-Fi. So you could make your own breakfast, but why would you want to when the hotel will make you breakfast every morning? It's not cooked to order like Embassy Suites, but there are some hot options as well as an excellent continental spread. Another bonus is the Welcome Home reception which happens Monday through Thursday nights and is similar to the reception at the Residence Inn. Free dinner! And for transportation, Homewood Suites has its own shuttle system that it shares with the Marriott Suites. There's a small fee.
10. Anaheim Marriott Suites – The Anaheim Marriott Suites is the farthest hotel from Disneyland on my list, but it's really not far. It's only about a mile down the road. The family suites accommodate up to 6 people with two double beds and a sofa bed in a 420 square foot room. There are refrigerators, but internet costs extra. The hotel is very pretty inside and the guest rooms are very tastefully decorated. They share a shuttle with Homewood Suites.
So what do you think? Do you have any favorite hotels for big families at Disneyland that I missed? Or, do you have secrets for housing a larger family that I haven't even thought of?