10 Reasons to Go to Disneyland This Year
This may be the most pointless blog I've ever written. Okay, some readers may disagree, but let's keep that discussion out of the comment section! But that fact is, I had to write it. It didn't seem right to talk about anything else. Is there anyone that's not going to California Adventure this year? The masterpiece is done! The piece de resistance is finished! Years of growing pains have finally come to an end. Now years of crowds may be the result, but I think most of us will agree that's ultimately a good thing. With a good touring plan, crowds don't have to stop you. There's great stuff happening at the Disneyland park too! So, on the small chance that you aren't sure you want to visit Disneyland Resort this year (and those price increases for tickets were steep), here are 10 reasons you should.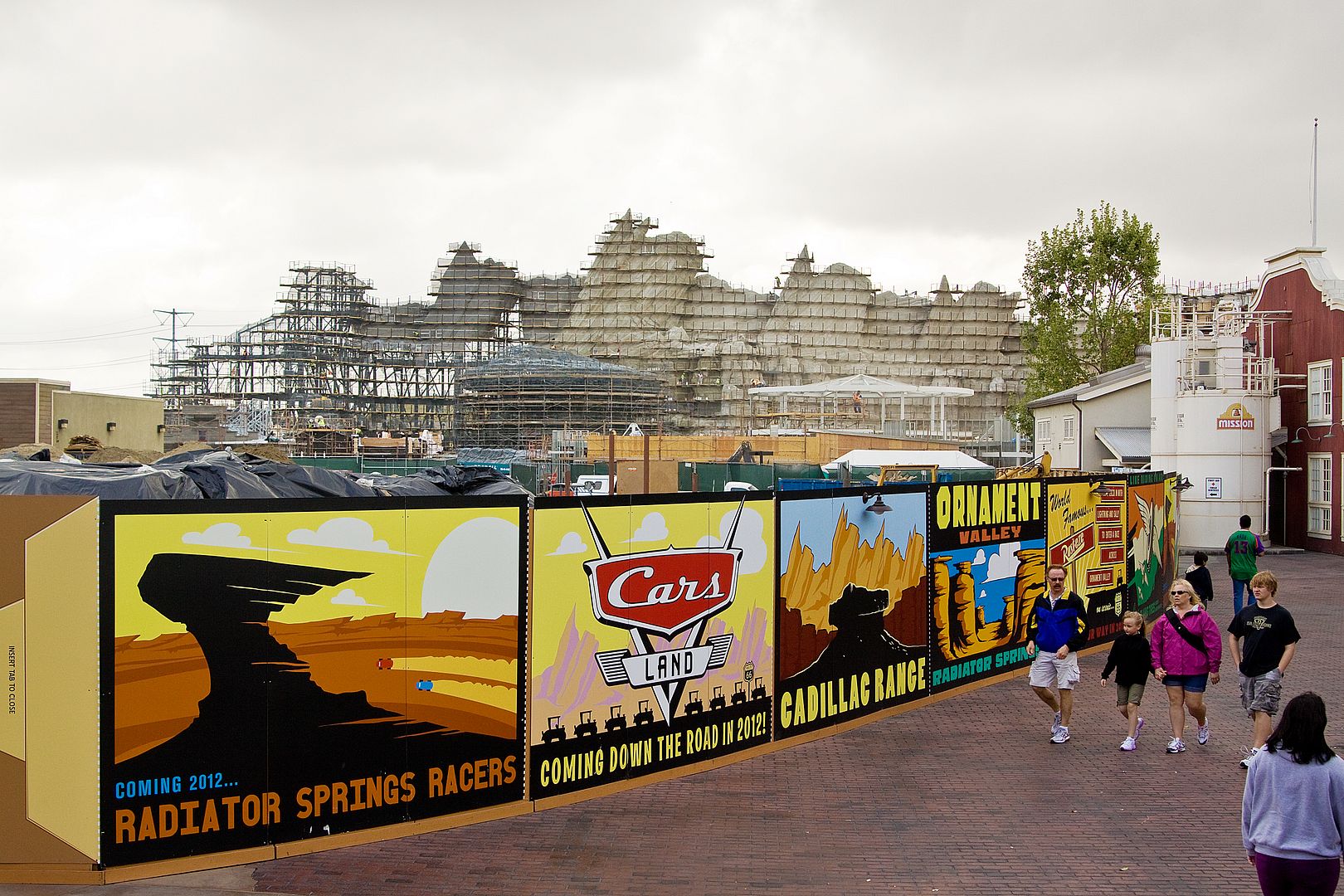 1. Cars Cars Cars – Well, duh. Cars Land should be enough to get anyone there. Unless you've been living under a rock, you must know that Cars Land opens next week on June 15. There are preview pictures out there everywhere, and it looks absolutely amazing. The details and theming are to die for. I'm hearing Radiator Springs Racers is going to be incredible. I don't want to overplay this, but I seriously think Cars Land could be one of the best things to hit any Disney park in years. I for one can NOT WAIT to get there and experience it in person.
2. Buena Vista Street – Along with the opening of Cars Land comes Buena Vista Street! The trolleys, the shops, the food, the everything. The whole atmosphere of 1920s and 30s Los Angeles promises to be super well done. I can't wait to see the new Storytellers Statue! And I admit it, I've gotten pretty tired of the convoluted detour entrances and construction walls. I'm ready for it to be done so I can walk in and experience it in all its glory! Mickey and friends have also got some spiffy new costumes that fit into the time period and the setting that I can't wait to see in person.
3. Extra Magic Hour – To entice guests to stay in one of the onsite hotels, for the first time that I can remember, Disney has introduced an Extra Magic Hour for California Adventure. On Mondays, Wednesdays, and Fridays starting on June 18, 2012, guests staying at Disney's Paradise Pier Hotel, Disney's Grand Californian Hotel and Spa or the Disneyland Hotel can enter California Adventure one hour before the park opens. Considering the potential crowd levels for Cars Land, this could be an invaluable touring tool. I would expect FASTPASSes for Radiator Springs Racers to be gone within an hour of the park opening for the first few months at least (okay, maybe for the first few years!). If you can get in early and experience it before the crowds really start to build, you'll have the rest of the day to enjoy everything else the Disneyland Resort has to offer. Even Annual Passholders can register for one early entry into Disneyland and one into California Adventure.
4. New Restaurants – There are several new eating opportunities coming to the Disneyland Resort this summer. Most exciting news – a new table service meal is coming! I've never felt like Disneyland is lacking in table service options, but a new one is never a bad thing. Carthay Circle Restaurant is already taking reservations (I've got mine!) and sounds amazing. I'd trust anything from Andrew Sutton from Napa Rose. If you're looking for quicker options, the Cozy Cone Motel sounds intriguing. Food in cones? I'm game! And who can forget that Earl of Sandwich, one of my favorite quick service restaurants from Disney World in case you've missed my ramblings about it, is opening! Caribbean Jerk Chicken sandwich, here I come!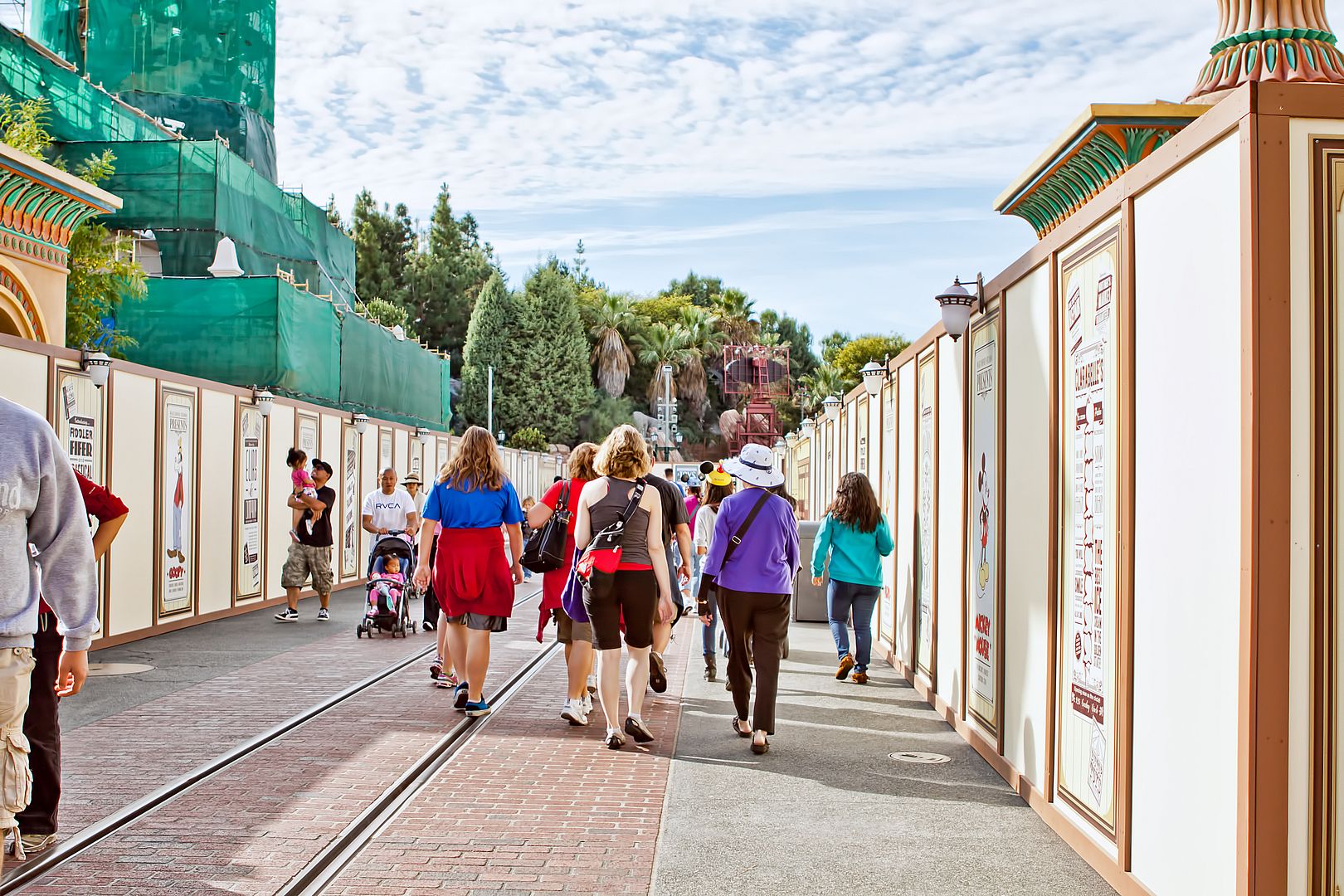 5. Ghirardelli Soda Fountain and Chocolate Shop is open – Say it with me – free chocolate samples. Sure they're just trying to lure you into the store, but is that a bad thing? Go in! Browse. Get some free chocolate. And if you haven't had dessert, you may have found the perfect place.
6. Mad T Party – elecTRONica, the "temporary" attraction that hung around for almost two years, is no more. The Mad T Party has opened in its place, and it's getting very good reviews! Similar to its predecessor, it's a nighttime dance party extravaganza with black lights, costumed performers, face painting, drinks, and more. You need to check it out!
7. New Daytime Water Show – Disney Parks Blog finally confirmed Maestro Goofy will be conducting water shows over at Paradise Park. The water will dance to the music that Goofy conducts. I'm picturing something similar to the Bellagio fountains in Las Vegas. Disney put so much work into those fountains, it's about time that they're put them to use during the day!
8. Matterhorn Bobsleds Reopen With Climbers – The Matterhorn will finally be coming back from its refurbishment. And the best news – the climbers are coming back! I have very fond memories of the climbers. The first time we visited Disneyland, we happened to catch the climbers and Mickey and Minnie up at the top of the Matterhorn. We were just in awe. We'd never seen anything like it before. Mickey and Minnie actually looked to be in danger! It was all so precarious for them! I can't imagine being up there in those giant shoes! We loved it though. Unfortunately, my external hard drive died, and I can't get at the photos right now, because I would love to see them!
9. Voices of Liberty and More – As Seth pointed out last week, the Orange County Register reported that Disneyland is getting 18 new entertainment offerings this summer. I've named a couple already, but Voices of Liberty is one I'm really excited about. I had been told many times that we should take the time to hear them at Disney World, and after years of missing them, last year we finally did. At first, I wasn't all that excited about seeing them, but I figured it was my patriotic duty to check them out. Because I'm a fairly patriotic person after all. I grew up in a military family, and my husband has been serving our country for more than 20 years. And yes, I get a little choked up during the National Anthem. But wow. I wasn't prepared. They were so wonderful. Choked up doesn't describe how I felt at the end. More like wiping tears away before anyone noticed until I realized everyone around me was doing the exact same thing. It was really, really moving, and I think it will make a wonderful addition to Disneyland.
10. Big Thunder Ranch with Billy Hill and the Hillbillies – If you've followed my blogs at all, you know that I am a huge fan of Billy Hill and the Hillbillies. This act puts on one of my favorite shows at Disneyland Resort. They are so talented and quick witted! Their spontaneous interactions with the crowd just crack me up! Well, at least for the summer, they're trying out a new venue. Starting June 18, they'll be performing 7 days a week at the Big Thunder Ranch Jamboree in Disneyland. I think that could be a great place for them! The outside theme just seems to fit for me, so I'm excited to try it out.
So are you going this summer or later this year? Is there anything you're particularly excited about?