10 Things to Know about Napa Rose Chef's Counter
Of course everyone knows you should eat at Disneyland's Napa Rose at some point in your life, but the Chef's Counter is something that a lot of people have never even thought about. I know I hadn't seriously considered it before a few weeks ago. I'm not a foodie in any way, shape, or form. In fact, I'm pretty stinkin' picky. I'm a meat and potatoes kind of girl, and I think vegetables are for rabbits, not humans. Hey, I like Top Chef as much as the next person, but I'm not likely to eat most of what they cook.
In addition, I don't usually spend a lot on food. I'm just as full and happy walking out of a Chili's as I am walking out of a Ruth's Chris, so an expensive Chef's Counter is out of character for me. But my traveling companions wanted to try it, so we booked it! Is it for you? Was it for me? Read on to find out…
1. The Chef's Counter is Expensive – Okay, there are no two ways about it. The Chef's tasting menu is expensive. There are other options, as I will discuss below, but for the full experience, I'd recommend the tasting menu. The Tasting Menu and Vintner's Menu are each $90 + tip and a wine pairing is an additional $45. So yes, assuming you don't skimp on the tip, it's probably going to cost more than $100. If that is completely out of the realm of possibility for you, then just keep reading for sheer entertainment value.
2. It is Called the Chef's Counter, not the Chef's Table – So no, those were not multiple typos above. While similar experiences are called Chef's Table, at Napa Rose it's called the Chef's Counter. If you've eaten at the Chef's Table at Disney World's Citricos, you probably sat in a private room right next to the kitchen, at a table. At Napa Rose, you eat at counters facing the kitchen. Don't let the word "counter" make you feel like you're sitting on bar stools in your Mom's kitchen, high class though that may be. The counter seats here afford you a view of everything that's happening in the kitchen and will make it easy to interact with the staff as they cook. You'll feel like a VIP guest when you sit there. If you saw the Great Hotels episode with Samantha Brown when she ate at Napa Rose, she ate at the Chef's Counter. Chef Sutton came over to discuss her options and that wasn't just for show! Everyone is treated as wonderfully as Ms. Brown was.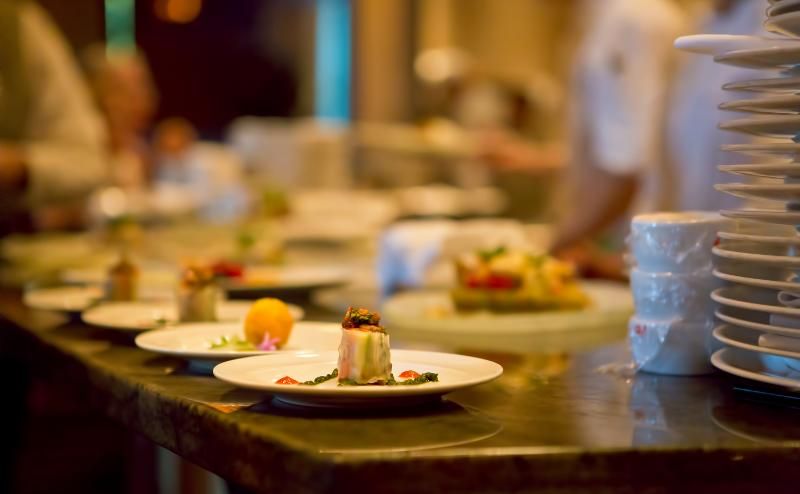 3. There are Three Menu Options at the Chef's Counter – The most boring option at the Chef's Counter would be to order off the regular menu. Not that the regular menu at Napa Rose is boring, but compared to your options at the Chef's Counter it is! The second option is the Vintner's Menu. The Vintner's Menu is a fixed 4-course meal. The menu changes weekly depending on the season, availability of ingredients, and probably Chef Sutton's whim! You don't have to be at the Chef's Counter to order the Vintner's Menu, but if you are, you can have it customized a little more. The final option is the Tasting Menu. I'll go into that more in number 5 below, but when you order the Tasting Menu, you're putting yourself in the hands of an award-winning Chef. And what better hands to be in when it comes to food?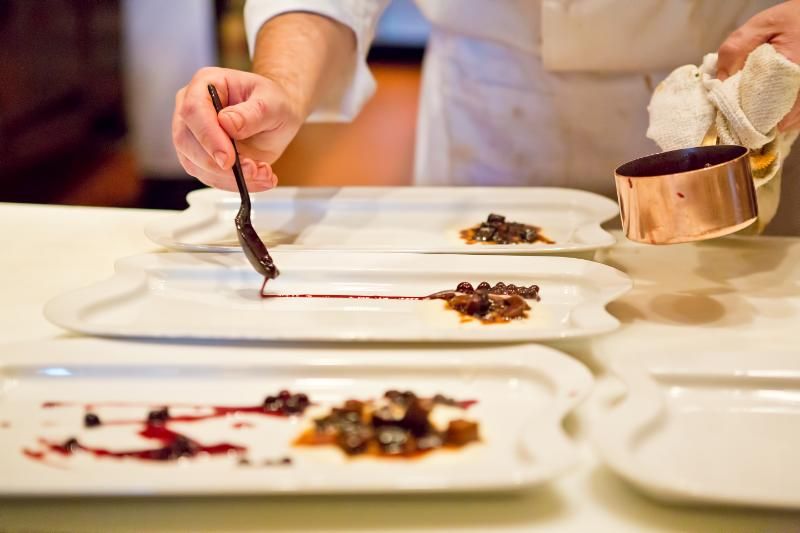 4. You May Have Chef Sutton or You May Have a Sous Chef – Just so you know, you may not have Chef Sutton as your Chef. Even the best chefs in the world need a night off I'm sure. We had one of his Sous Chef's, Alex. Our server assured us that he was an award-winning chef and we would be in good hands. And we were! If it matters to you though, inquire when you make the reservations.
5. The Chef Listens to You – If you choose the Tasting Menu, the night will begin with the Chef coming to get some ideas for what he will make you. He'll ask about allergies, strong likes, dislikes, etc. He usually takes notes, and he does decide what he's going to bring you based on what you say. Don't be afraid to say if you don't like something, because if you don't, you will probably end up with it sitting right in front of you. But as much as you can, I'd leave it up to the master. They know what they're doing.
6. The Meal is Long – You can expect your meal to take upwards of 2½ hours, ours took more than 3. Now don't get me wrong, I never felt like I'd been sitting for more than 3 hours. The courses are well paced, and with so much fascinating stuff happening right in front of you, you won't be looking at the clock. Just know that it's long for touring purposes.
7. You Can Bring Kids – If your kids would enjoy something being up close and personal with the kitchen activities, bring them. While Napa Rose is upscale dining, it's not a stuffy atmosphere, and there will certainly be other children in the restaurant. Although there are no rules against it, it's probably not appropriate for children who won't want to sit in their chair for that long for obvious reasons. And don't worry – Napa Rose is not Hell's Kitchen. Andrew Sutton and his Sous Chefs run a tight ship. They aren't going to be throwing F-bombs when they aren't happy with a dish. While we did see dishes being checked closely, and even saw a quiet reprimand take place, we never felt uncomfortable.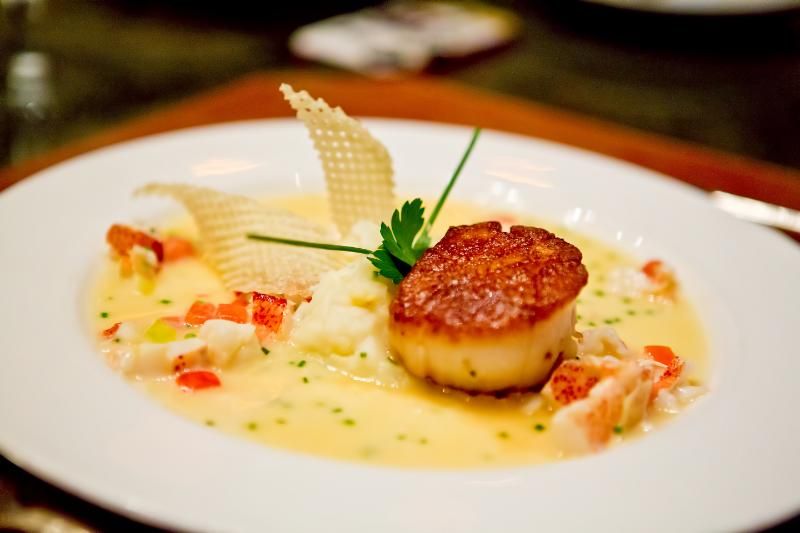 8. You Should Make Reservations – I've said before that dining reservations at Disneyland aren't nearly as important as reservations at Walt Disney World, and it's true in this case too. There are days when you will actually be able to get a walk up seat at the Chef's Counter. But if you are sure you want to do it, don't risk it. There are only 8 seats at the counter plus 5 at the dessert counter, and with 2 seatings per night, you know they'll go quickly. I'd recommend making reservations as soon as you know you want to do it.
9. You Are Not Permitted to Sample the Prepared Meals Sitting Right Next to You That Have Been Ordered by Other Guests No Matter How Good They Look – I assume no explanation is necessary.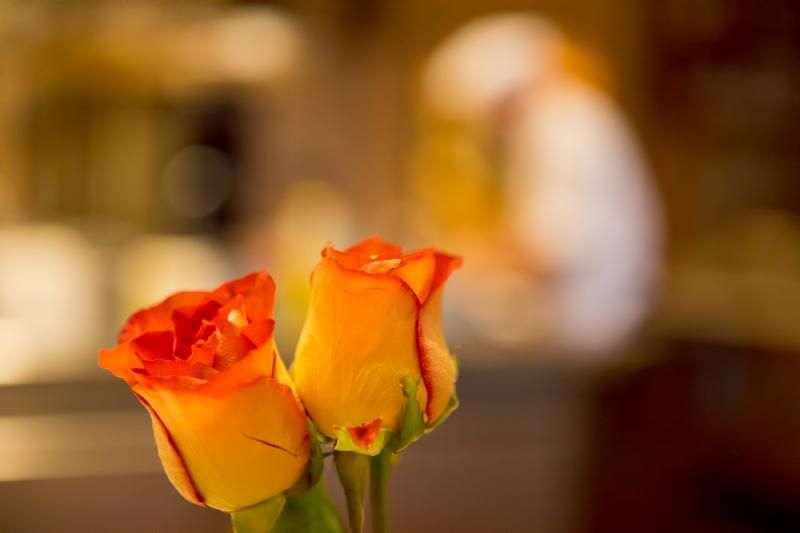 10. There are Some Real Standouts – One of my traveling companions declared the Smores dessert one of the best desserts she'd ever tasted in her life. And yes, before you ask, she has had the Bread Pudding at 'Ohana. The Mac and Cheese and Truffles was so amazing she declared she would have paid the entire $165 her meal cost for a large kettle of just that. The filet will melt in your mouth. Seriously, there are some things you will eat that will make you long to return the next day and fork out another $100 just for the chance to get them again.
Overall, I am so glad we tried the Chef's Counter at Napa Rose! It was truly an incredible meal and experience. While I'm not in a hurry to spend that much money on a regular basis, will I do it again? Absolutely. It was a once in a lifetime experience that I hope to happen more than once in my lifetime.
How about you? Have you tried the Chef's Counter? Was it worth it to you?