10 Things to Pack for Your Disneyland Vacation
I admit it. I LOVE to pack when I'm going to Disney. I don't love to pack when I'm moving, or going on some other kind of trip, but Disney? You betcha. I start packing weeks ahead of time. That suitcase on the guest bed means I'm going to Disneyland!! Or Walt Disney World, or on a Disney Cruise – all pretty equally exciting options. Packing for Disney tends to be different than packing for most vacations. Among other things, Disney parks require huge amounts of walking for most people, and you need to be prepared!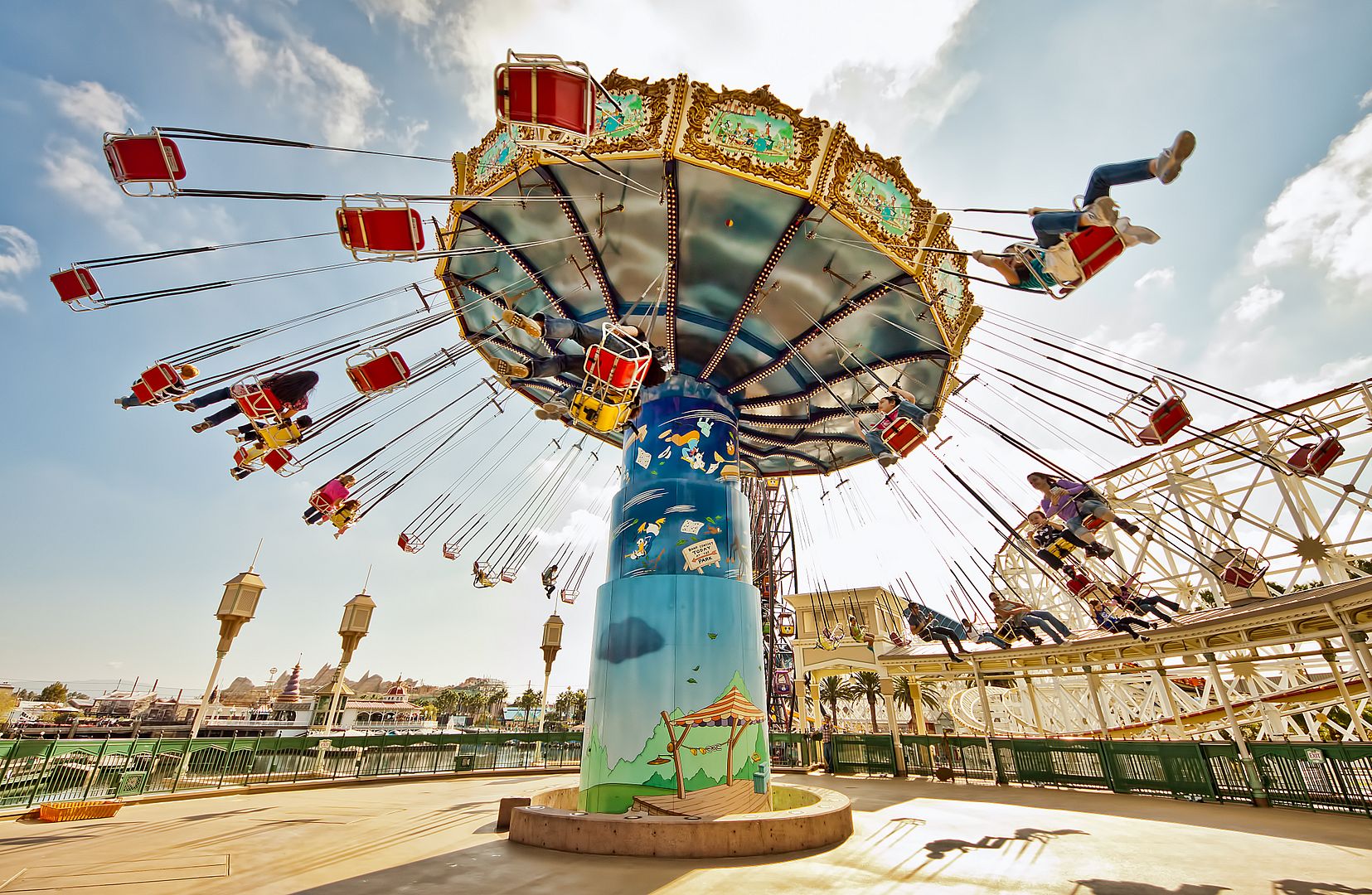 So whether you are scrambling to pack the night before you leave or are an early packer like me, here are some things you may not have thought of to bring.
1. Two pairs of Comfortable Shoes – Proper footwear is a must. Disney does a number on your feet. I have had days at Disney where by the end of the day I was seriously trying to decide if I would be in less pain if I chopped off my feet. Throbbing is way too mild a term for what my feet were feeling. Bring well broken in, supportive, comfortable shoes. Everyone has their favorite shoes – good tennis shoes, Crocs, Reef flip flops, Birkenstocks (does anybody outside of the mountains of Colorado wear those anymore?) or even Toms. I have found what works best for me is having two different pairs. Even the best of shoes tend to rub your feet in certain spots after that much walking. Alternating shoes every day helps that tremendously. It gives your feet a rest every day since the odds are the second pair won't rub in the exact same spot. I personally wear Croc flip flops one day and my New Balance tennis shoes the next, but any two well-broken good-support shoes should work. My feet are so much happier at the end of the day now!
2. Good Bag to Carry – I love the carefree days when I can tour the parks unencumbered by a bag, but let's face it, those days are few and far between. Years ago, it was a diaper bag full of diapers, wipes, teething toys, and the list goes on as all parents of babies and toddlers know. Then there was the time of younger kids who required small packaged snacks on thirty minute intervals, bottled water, wipes for sticky hands, and more. Now that my kids are teenagers (bonus – they can take a turn carrying the bag!), it's a camera bag with multiple lenses, a flash, filters, and well, if you love taking pictures, you know the drill for that one, plus a few other things mentioned below. What kind of bag will be determined by your phase of life or your needs at the time, but odds are you will want a bag of some kind. Make sure that you don't weigh it down with anything unnecessary. A light bag in the morning may feel like it doubled in weight during the day. Make sure you bring a bag with a comfy strap because they drag you down as the day wears on too.
3. Moleskin or Band-Aids – If number one fails, you will want something to cover those blisters! Or forming blisters as the case may be. Moleskin and Band-Aids are easy to put in your backpack or camera bag and your feet will thank you that you did! If your foot is rubbing in a certain spot, these can be a lifesaver. Bring them with you, you won't regret it. We have found the Band-Aid Advanced Blister Healing Cushions to be especially effective. Or for extra fun, make sure to pick up some Mickey Band-Aids!
4. Baggies or Ziploc Bags – We seem to find multiple uses for baggies and Ziploc bags. We use them to carry snacks, leftovers that will keep for a little while and double as snacks, extra pin backings for when one falls off the back of your child's lanyard (in other words 7 times a day), and a myriad of other things. The sealable Ziploc bags are great to put cameras and phones in when an unexpected rain shower shows up or you're getting on a wet ride. Baggies and Ziploc bags take up no room in your carrying bag and if you're like us, you'll find they come in very handy!
5. Dollar Ponchos – Don't get me wrong, I love the Mickey ponchos that are sold all over the parks and come out in droves on a rainy day. They're less than $10 each and if they rip, Disney will usually replace them. If we are there during a particularly rainy time, we usually end up with a few of them. But, next time, plan ahead and pick up some dollar ponchos at your local Walmart or Target. They're not very sturdy and you won't get more than a couple of uses out of them, but they're lightweight enough to throw in your bag (they are about the size of a deck of cards when in their original packing) and they're perfect for unexpected rain showers. They'll cover you and your backpack, or your child and part of their stroller for that matter. Plus, since they only cost a dollar, you won't feel bad about throwing them away afterwards and you don't have to deal with where to carry a wet poncho the rest of the day.
6. Water Bottles – This is easier if you're driving of course, but water bottles are great to have. You'll save a small fortune in drinks. We like to freeze ours the night before. Most local hotels have refrigerators in their rooms with at least a tiny freezer inside. The bottles will feel a little heavy in your bag for the first hour or so, but when they start melting they are so refreshing and cold. And, as you continue to add water to the bottle throughout the day, you have instant cold water!
7. Photo Mailer – A photo mailer is not just for photos! It's the perfect solution to bring home any small or flat delicate things you don't want to be destroyed in your suitcase. If you purchase any photos in the park, you're suddenly faced with a dilemma of how to get them home in the same condition you purchased them. If you are a scrapbooker, or maybe even have some hoarding tendencies, you may like to save the cute little napkins with Mickey on them, park maps, and other flat things. A photo mailer is good option to protect everything. Scrapbooking stores also sell paper size cases that are good for storing things in your suitcase.
8. Gum – Gum isn't sold anywhere on Disney property! If you're a gum chewer, bring your own! My family members are gum chewers after meals, and it's always one of the first things to go in the suitcase.
9. Collapsible Laundry Hamper or Laundry Bag – Dollar stores and stores like Walmart and Target also sell collapsible laundry hampers. They fold completely flat and fit in the bottom of most suitcases without taking up any room. Once you're in your room, just pop it open and let everyone in your family who is capable of picking up their own clothes, yes, I'm talking to you teenagers, know where it is. Instead of messy piles of dirty clothes all over the room, you get everything in one place. Chairs are meant for sitting on, not leaving dirty clothes on!
10. Lanyard – We always find lanyards to be fairly handy. Especially the kind with a plastic ID holder. Disneyland sells them and some travel agencies send them out, but many of us have some at home from work or a conference. The ID holder is a great, easily accessible place to keep all of your FASTPASS tickets and perhaps show off those Disney pins you've been collecting. We've also been known to stick our tickets in there, but unless your ID holder has a good seal on it, we wouldn't necessarily recommend that. We came close to losing our tickets once when we didn't notice they'd fallen out.
What about you? I know you've got some great suggestions for something that you pack for a trip to Disneyland. Let's hear them!