Impressions de France Is Better Than Soarin'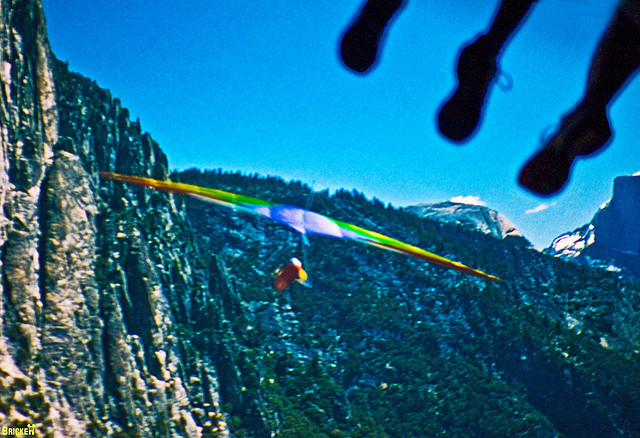 At first blush, a proclamation that Impressions de France is superior to Soarin' might seem like an intentionally provocative statement made simply for shock value. I mean, look at the respective popularity of the two attractions. Look at the wait times. Soarin' is one of the most popular attractions at Walt Disney World with some of the longest waits. Impressions de France usually plays to half-empty theaters. However, last time I checked, popularity wasn't a proxy for excellence. If it were, Corona would be 'more excellent' than Founders Kentucky Breakfast Stout (but if you enjoy piss water, I suppose it might be). Likewise, wait times are influenced by a variety of factors and are also not a proxy for awesomeness, as evidenced by the longer waits seen at Toy Story Mania than at Pirates of the Caribbean.
Since this isn't a popularity contest, I'll break down these two attractions, which are two of my favorite attractions at Epcot, to demonstrate why Impressions de France is objectively and statistically (and by that, I mean purely subjectively) better than Soarin'.
Audio – Both attractions have amazing scores. Two of the best in Walt Disney World, in fact. Smart critics seem to use the phrase "hauntingly beautiful" to describe well-orchestrated music, and although I don't know what it means (perhaps it evokes thoughts of pretty ghosts?), I think hauntingly beautiful is an apt way to describe Impressions de France. As those first few light notes build into a more enveloping score, I get goosebumps.
Disney Legend Buddy Baker arranged and conducted the London Symphony Orchestra in the score, which was assembled from a variety of classical French music. This was one of over 200 scores Baker composed for Disney. The score both complements the imagery on the screen well, and immerses the viewer in the film. Thanks to the score, even fairly run of the mill scenes in the video become spellbinding.
Soarin' is no slouch with its score, either. Master film composer Jerry Goldsmith arranged Soarin's score, as well as its entrance and exit music, and the score perfectly complements the action on screen. The score similarly provides great transitions between scenes, and greatly enhances the overall experience. It's quite possibly the most memorable score from this era of Disney attractions, and I frequently find myself humming it at home.
Choosing a superior score here is like trying to determine whether New York strip steak is better than filet mignon. Both are awesome in their own ways. In the case of the steaks, I usually order a strip steak because there's more of it. Similarly, Impressions de France's score is longer, but I think it's also more artistically beautiful, whereas Soarin's score is more memorable and catchy. All things considered, I'll give Impressions de France the slight edge.
Video – My favorite scene in Soarin' is the part where you go through the dust storm. What, you don't remember that part? IT'S THE ENTIRE FILM.
My biggest complaint about Soarin' is that there always seems to be dust, lint, hair, etc., on the film. This brings me back to reality and reminds me that I'm looking at a big screen, not flying through California. By contrast, Impressions de France has a stunning digital projection. A bit ironic, since Impressions de France is a 1982 EPCOT Center original, and Soarin' is from the 2000s.
As for the substance of the videos, Impressions de France is the gold standard against which all over theme park travelogues should be judged. The impressionistic vignettes it provides of a culture and beautiful nation stick with the viewer, and the incredible detail in each scene gives the film infinite re-watchability. Different scenes resonate with the viewer depending upon their preferences and personal experiences, and each subsequent viewing might provoke a different reaction in the viewer as certain scenes 'speak' to them more.
Soarin' largely follows the same formula as Impressions de France by presenting vignettes of California, but they are not as detail-rich nor are they as emotive. Additionally, while California is a beautiful state, it's no France. Soarin' cleverly flies guests through California, and many of the best aspects of its video take advantage of this "flight" element. The video swoops up and down, and the film helps add to the depth of Soarin's flying experience in this regard. Like Impressions de France, there are also plenty of intriguing scenes along the way for the viewer to explore, even if the distance between the viewer and the scene means less detail than the viewer finds in Impressions de France. Ultimately, it's this detailed immersion and intimacy of Impressions de France that elevates its video above Soarin's.
Experience – Only a fool would argue that the packaged experience present in Impressions de France is superior to Soarin'. Impressions de France has you watch the film unfold in front of you in a theater. Soarin' flies you into the scene with a creative hang-gliding ride system. To me, this is the critical distinction between the two attractions, and how much you value the experience will, in large part, determine where you stand in this debate.
Those who favor Soarin' likely place a high value on the experience, and may note that it is this type of experience defines Disney theme park attractions. They're special because they go a step further with the experience, and aren't simple rollercoasters, flume rides, or even films. A film you can experience anywhere. Soarin' you can only experience in a Disney theme park.  In Soarin', you fly into the film, and it's a full bore sensory experience with sights, sounds, and even smells. For that time while you're experiencing the attraction, you actually are flying over California, not just watching a film about California.
This is where I differ. Personally, while I find the ride system utilized in Soarin' to be incredibly interesting and promising, I think the execution misses the mark. As touched upon above, there's simply too much amiss in Soarin' for me to suspend disbelief and truly feel like I'm flying. Whether it be the dust on the screen, the lines of the screens, the edges of the screens, or the feet of people in front me, it seems like there are constant reminders that Soarin' is, more or less, a theater with highly elevated seats, circulated air, and moving seats. I still love the attraction, but it doesn't pass muster as a ride experience, like Star Tours. All of this leads me to discount the "experience" element of Soarin', but not so much that I disregard it. It's still a fun experience that is more than a film.
Impressions de France does not purport to be a ride experience. It intends to be a film experience, and it excels at that. While I do feel immersed in the details of the film, it's admittedly not as immersive overall as Soarin'. Here, even for me, Soarin' wins.
Wild Cards – In the "other" category, Soarin' scores points for its excellent pre-show with Elaine's ex, David Puddy, and its bits of dry humor. Neither attraction scores any points for its queue, post show, or anything else, as both are fairly sparse in these regards.
Soarin' does lose a few points for its typical ridiculously long wait times. FASTPASS provides a suitable alternative to the waits, but that still requires a long wait, and also scheduling the day around a Soarin' FASTPASS. Unlike Impressions de France, you can't simply decide to experience Soarin' at a random time of the day on a whim. However, this wild card is not inherent to the attraction experience itself, so it's tough to penalize Soarin' too much for this.
Overall, Impressions de France is my winner thanks to its victories in the audio and video columns, and only a small loss in the experience column. I know a lot of people will disagree with me on this, and I think that disagreement will ultimately turn on the experience aspect of the two attractions and how much others value the Soarin' experience.
Regardless of whether you agree or disagree with me, I'm interested in reading your opinions on this topic. I've presented my arguments, now let's have yours. As with any debate, reasoned and thoughtful feedback is most persuasive!