5 Reasons to Splurge on a Very Merriest After Hours Ticket
The most wonderful time of the year has returned to Walt Disney World; and this year, it's beginning to look a lot more like the Disney holiday days of yore. One of the best examples of this return to form is the Magic Kingdom's Very Merriest After Hours event!
Basically, Very Merriest is a modified version of the Magic Kingdom's traditional Mickey's Very Merry Christmas Party, but thankfully it still offers A LOT of what guests love from the original.
What You Need to Know
Since Very Merriest After Hours is a separately ticketed event, it is NOT included with park admission. However, a Very Merriest ticket grants access to the park and its attractions as early as 7:00 p.m., even though the event itself begins at 9:00 p.m. Plus, no Park Pass reservation is required.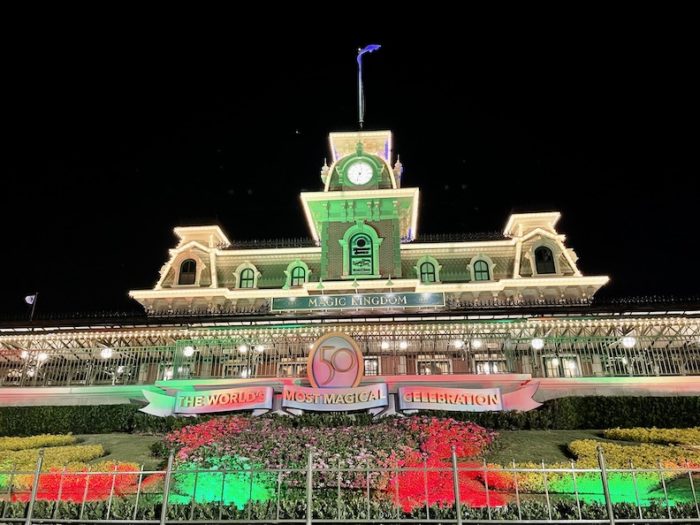 Very Merriest is held on select nights from November 8 through December 21 and spans four hours beginning at 9:00 p.m. and ending at 1:00 a.m.
Tickets are on the pricey side and vary by date ranging from $189 to $249 per adult. Many of the park's attractions are operating throughout the night; and since the party is limited capacity, guests may encounter shorter wait times.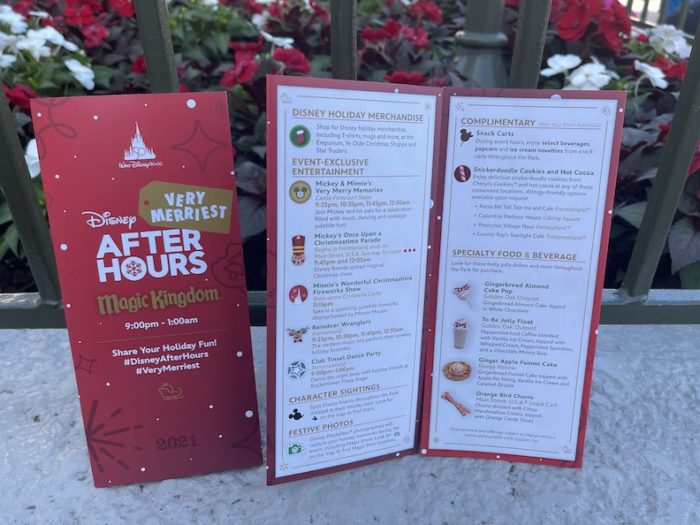 Now that Very Merriest has begun, you know our park reporter Chrissy was on the scene to see if this new festive After Hours event was naughty or nice; and according to her, this party was no Boo Bash. Instead, she enjoyed a full night packed with fireworks, live entertainment, characters, and treats!
So if you're debating whether to purchase a ticket, here are five reasons why we believe Very Merriest After Hours is worth the splurge!
5. Festive Treats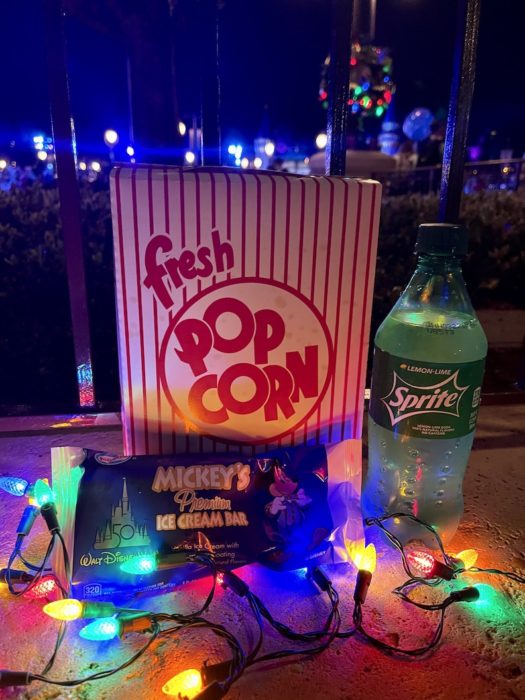 Since food is a key element of any proper holiday celebration, the Magic Kingdom rolled out not only new treats but – in the tradition of Mickey's Very Merry Christmas Party – also offered select treats for free!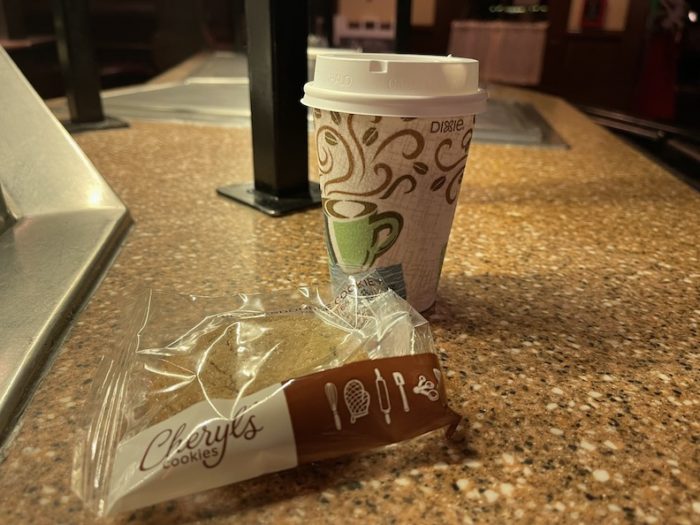 In addition to popcorn, Mickey bars, and soft drinks being complimentary throughout the park, Very Merriest also served free hot chocolate and cookies at specific locations marked by large, inflatable candy canes.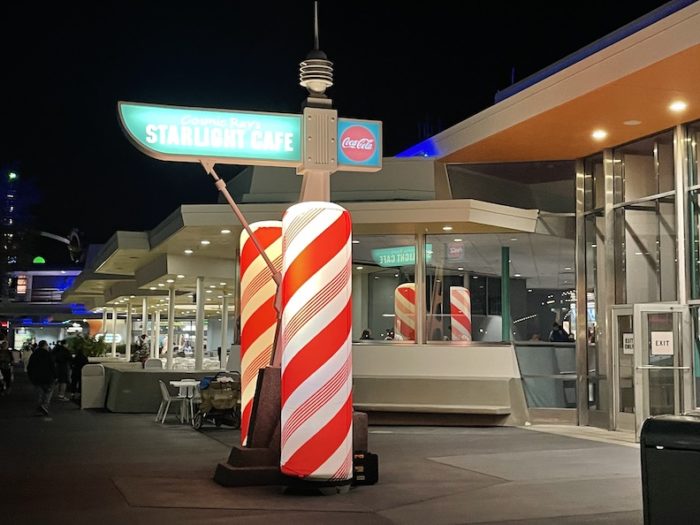 These quick-service eateries were Pecos Bill Tall Tale Inn and Cafe, Columbia Harbour House, Pinocchio Village Haus, and Cosmic Rays.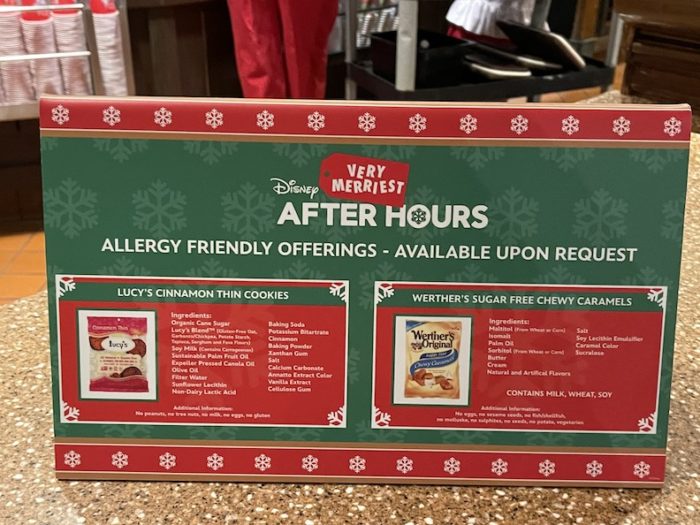 Even though everything tastes better when it's free, it's worth noting that there isn't as much variety as guests used to enjoy during Mickey's Very Merry Christmas Party. Note: There are allergy-friendly options available upon request.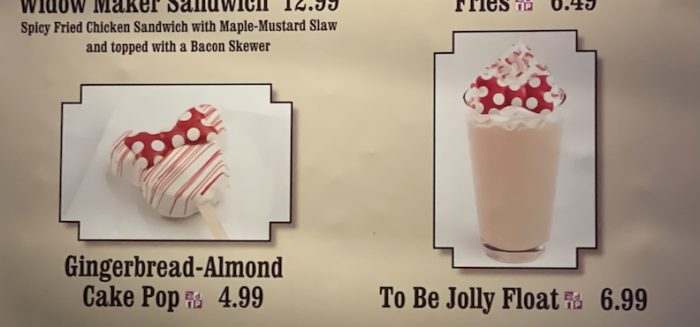 Gorgeous, Instagram-worthy holiday treats were also available at an additional charge.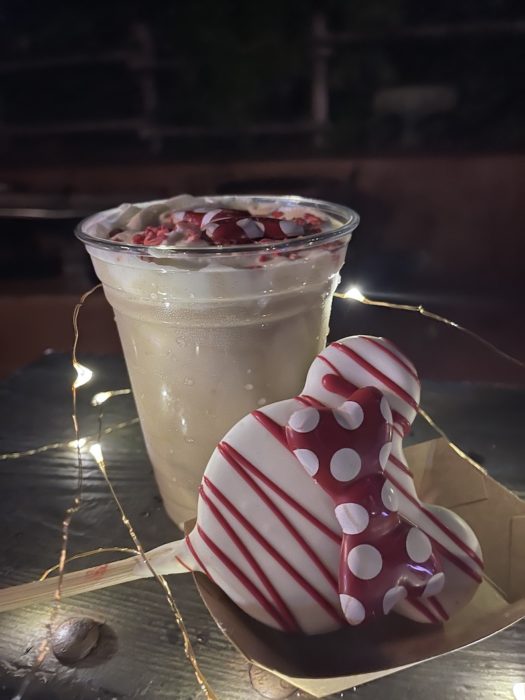 4. The Gift of Characters
Even though you still can't hug your favorites or get their autographs just yet, Very Merriest featured some unique, socially-distanced characters just for the event, including Santa Stitch, Captain Hook and Mr. Smee, Tweedle Dee and Tweedle Dum, and more.
Party guests also have the chance to see a ton of characters in the parade and the castle stage show.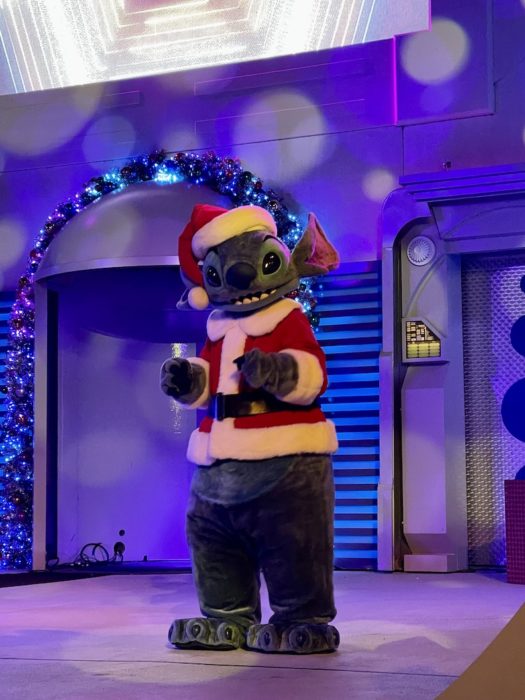 3. Holiday Vibes & Yuletide Extras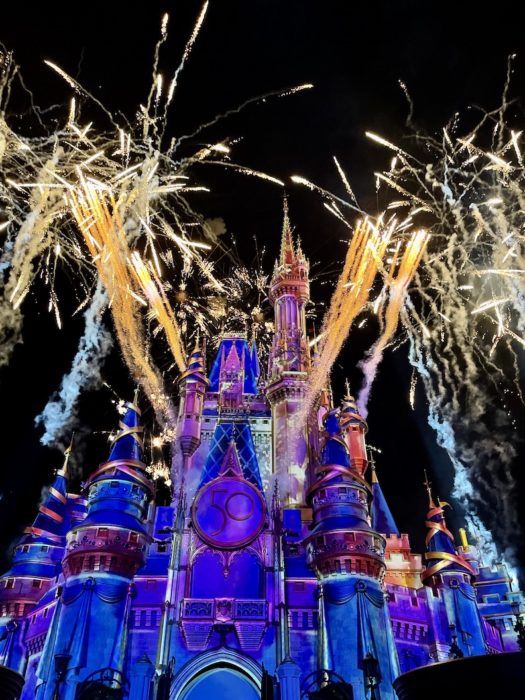 Since event guests are allowed to enter the Magic Kingdom at 7 p.m., they can catch the park's 50th Anniversary "Enchanted" fireworks display and projections before Minnie's Wonderful Christmastime Fireworks show during the party. Yes, that's two different fireworks shows in the same night!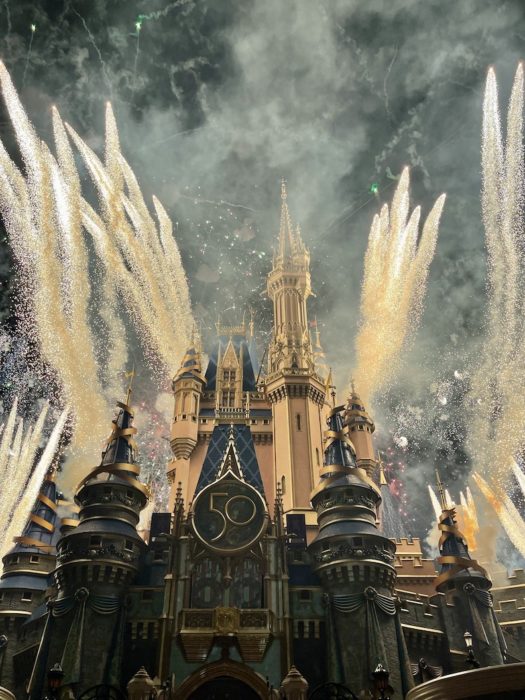 Event guests can also enjoy special Magic Shots via PhotoPass photographers, as well as special projections throughout the park, dance parties, the return of the Cast Members holiday costumes, and the musical stylings of the Reindeer Wranglers.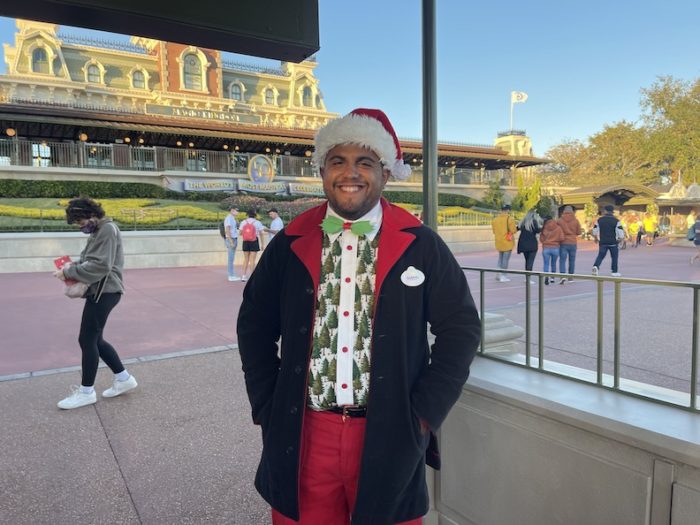 Most importantly, Disney magic has changed Central Florida's weather pattern in the area over Main Street, U.S.A. guaranteeing a snow-filled forecast for every night of Very Merriest After Hours.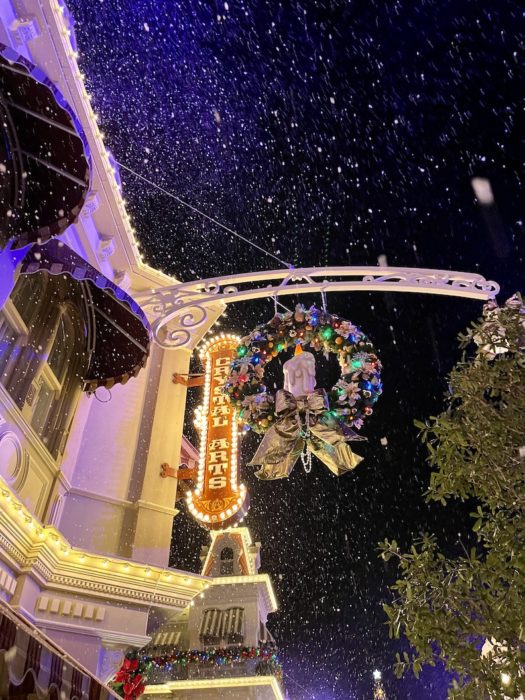 2. Entertainment On-Stage & In the Sky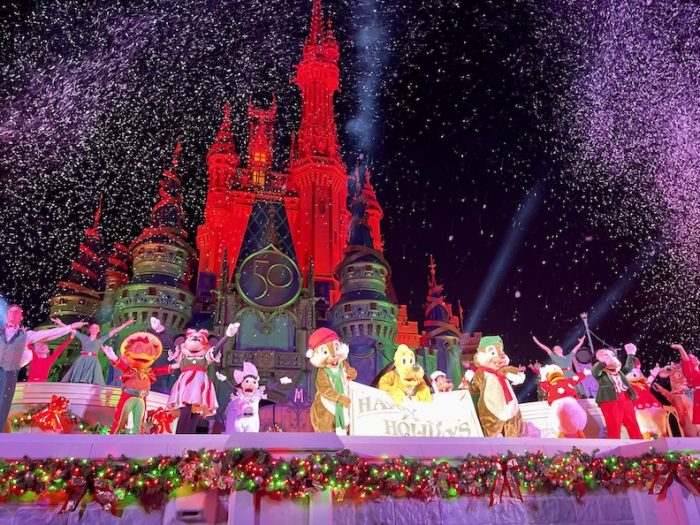 Mickey and Minnie's Very Merry Memories Castle Stage Show has Mickey, Minnie, and all their friends performing various holiday numbers. It's an impressive production that kids and adults will both appreciate, but let's be honest. The best number is Clarabelle Cow performing "All I Want for Christmas is You" as Moo-riah Dairy. It's a showstopper.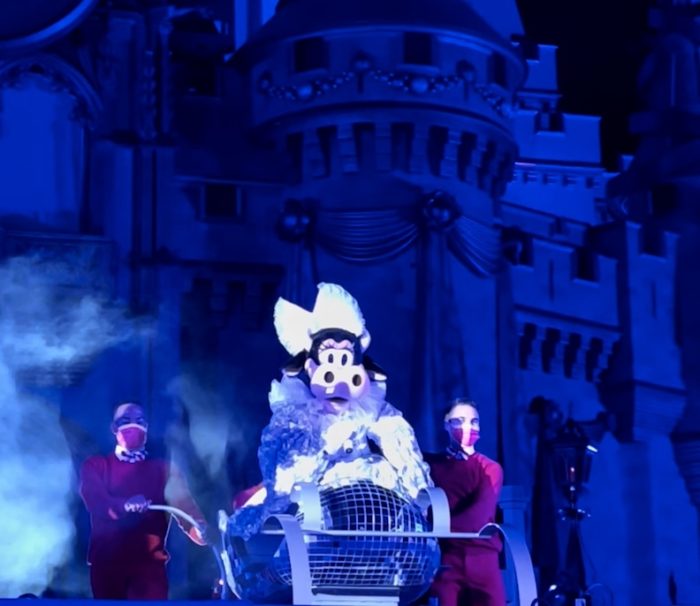 In addition to putting on a great show, Minnie also hosts Minnie's Wonderful Christmastime Fireworks Show with castle projections! It's fun, it's festive, and puts anyone's home Christmas lights displays to shame!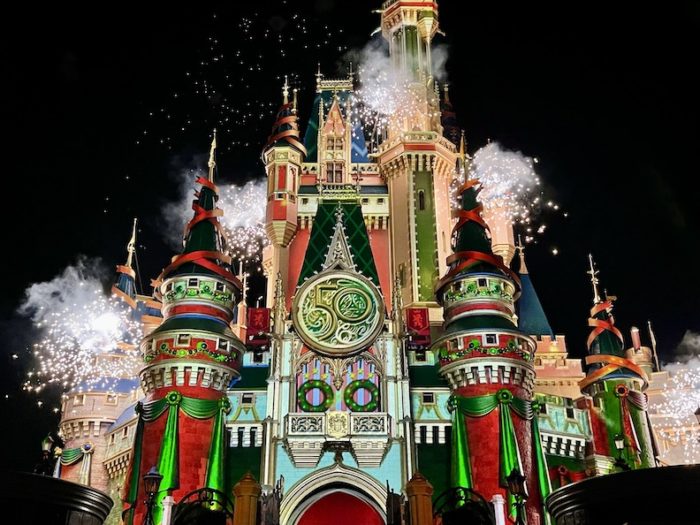 1. The Return of the Christmastime Parade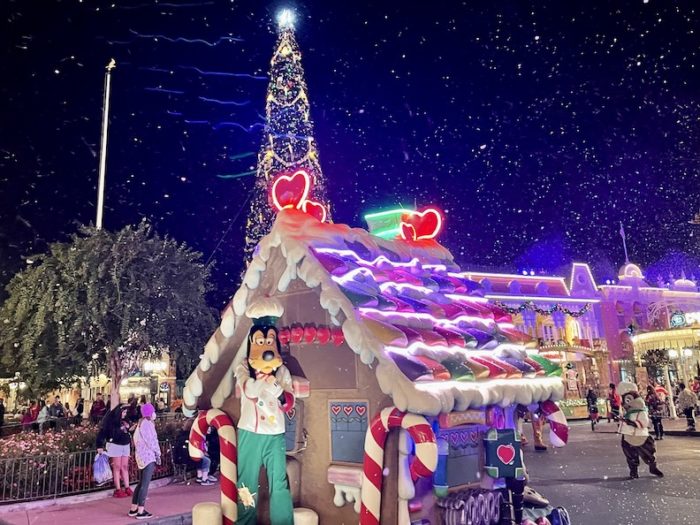 Yes, thanks to Mickey's Once Upon a Christmastime, parades are FINALLY back at Walt Disney World after 20 full months!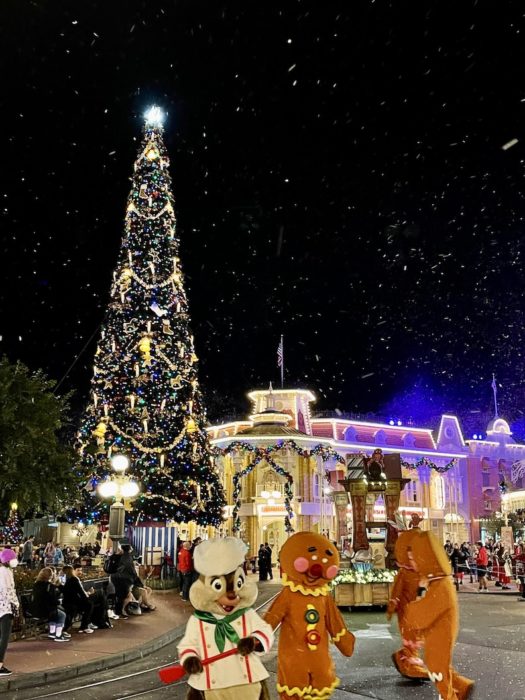 There are few things more magical and Christmas-y than seeing this holiday staple coming down a decorated Main Street, U.S.A. as the snow blows through the air. It's an absolute must-do, and it runs TWICE throughout the night!
Final Thoughts
Overall, Very Merriest After Hours just may be the best After Hours event we've experienced yet since the parks reopened. There was plenty to do and see, and it's what you loved and remembered from Mickey's Very Merry Christmas Party.
But what do you think about Very Merriest After Hours? Are you looking to buy a ticket? Let us know in the comments!