An Animal Kingdom Convert: Winning a Skeptical Spouse Over to the DAK Side
I have got to admit that Disney's Animal Kingdom is the park we typically skip on our trips to Disney World. It's a bit hard to pinpoint exactly why this happens. Maybe because our plan quickly fills in with at least two days or partial days at Magic Kingdom and Epcot, our must-do parks. Maybe because we also like to spend a day at one of the water parks and time visiting the deluxe resorts. Maybe because we love the thrill rides at Disney's Hollywood Studios and have been enjoying the increasing number of Star Wars related offerings. Maybe because on the days we have visited Animal Kingdom, it has felt like one giant sauna by mid-morning.
In early 2016, however, there were hints that something was starting to happen at Animal Kingdom. There was talk of an incredible projection show coming to the Tree of Life, nighttime hours to experience Kilimanjaro Safaris plus Expedition Everest and Kali River Rapids, a new lounge and signature level restaurant, new dancers and musicians, and a brand new nighttime water show with amazing effects.
In late spring 2016, many of these new experiences became available. Okay, so there were some overall delays, and the much-hyped Rivers of Light show was replaced with a decidedly less impressive show during the spring and summer. (Rivers of Light has yet to come on line, though there are some indications—and lots of hope on the part of park visitors—that it could do so soon.) Even so, I was certain that the new experiences that had already come to the park were worth giving Animal Kingdom another shot.
My husband, though—not so much. So, on our most recent trip, I was determined to get him over to Animal Kingdom. If you also have a reluctant tourist on your hands when it comes to Animal Kingdom (or are even one yourself), read on to see how one convert was convinced.
First and foremost, courtesy of later hours being offered at the park, we would arrive at Animal Kingdom in late afternoon and stay into the evening, thus mostly avoiding the heat that had tainted his memories from our previous visits.
Then, as the saying goes, the quickest way to a man's heart is through his stomach. And so, my next tactic was to make a dinner reservation at the extremely well-received Tiffins restaurant.
I also exploited his love of Expedition Everest, the attraction that he had most enjoyed on previous visits by talking up how fun it would be to ride at night, more than once if possible. We would also have a new perspective on Kilimanjaro Safaris by riding at night. And then there were promises of some bar hopping through Asia, Africa, and other locales, including the new Nomad Lounge.
Sufficiently motivated but still skeptical, my husband allowed me to plan a visit to Animal Kingdom trip, and I'm happy to say I can report success. I can't say exactly when it was clear he was having not just a good—but a fantastic—time, although our multiple nighttime rides on Expedition Everest were definitely a highlight. And I think the Tree of Life Awakenings show sealed the deal.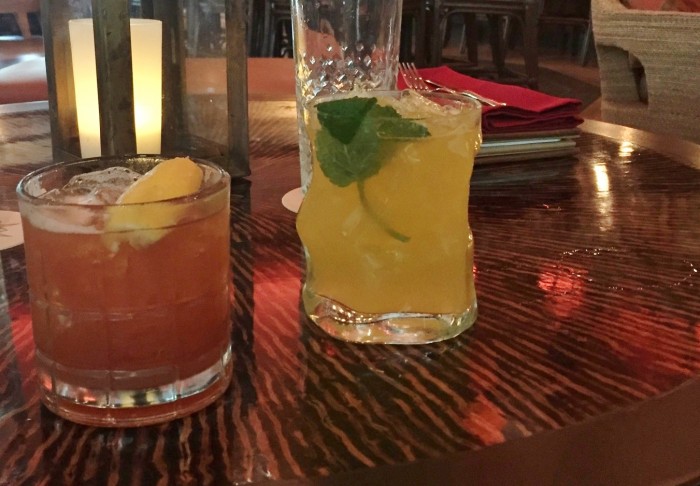 But what does my husband say? Although he really liked many of the specific experiences, he reports that it was the overall nighttime atmosphere that will bring him back to Animal Kingdom. And I'd say that is an unqualified success because atmosphere is what I think Animal Kingdom is all about.
With all the fun being in the park at night, Rivers of Life coming in the near future, and Pandora – The World of Avatar in the works for 2017, Animal Kingdom has earned a place in our repertoire when visiting Disney World.