Applying Disney Vacation Strategies to Non-Disney Vacations
If you're a regular TouringPlans user and follower, chances are that you have your Disney vacation strategies on point, both for planning and touring. You plan in advance, you know where you like to stay, you know how to get the biggest bang for your buck, you know what to expect, and you make the most of your time. But … there's a whole lot of world to explore outside of that World. So how can you make the jump from your tried and true Disney vacation to a different type of trip? My family recently returned from our first non-Disney trip since before the pandemic. (And that last before-times vacation was a Disney cruise, so even that doesn't really count.) So this post is all about how to take those Disney vacation strategies and apply them to non-Disney vacations.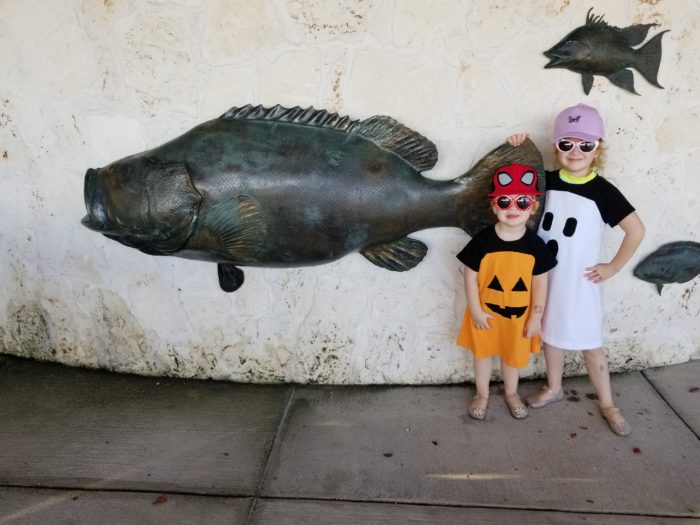 How Do My Disney Vacation Strategies Help Me Decide Where To Go?
Here's one of the great things about Disney vacations. Once you've been a couple of times, you pretty much know what to expect on subsequent visits. And those experiences are even slightly transferable – you're a WDW regular, but a trip to Disneyland or a DCL cruise "feels" pretty similar. Some things will change, but the overall feel is familiar. Today I'm going to lobby for another set of vacation spots where the "feel" is also pretty transferable – and that's national parks.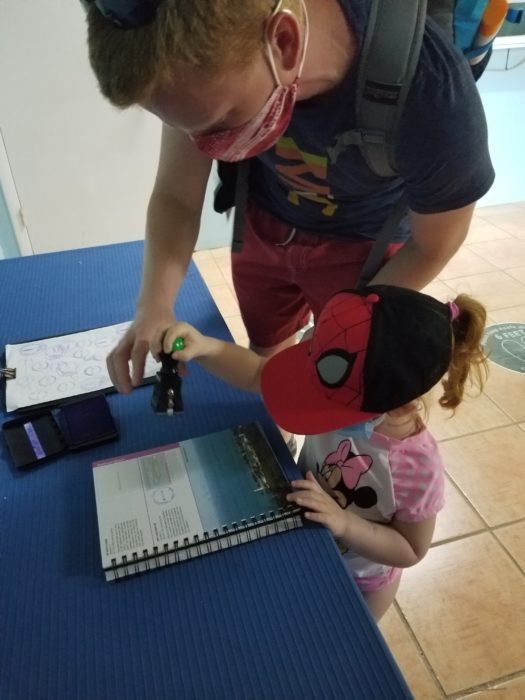 I'll admit from the start that I'm biased. I've been visiting national parks since I was a little kid. And our family has a goal to bring our girls (currently 5 and 3 years old) to every national park before they graduate high school – it's a lofty goal, given that there are currently 61 of them. But even if I remove my bias, it's true that national parks are a set of vacation spots that each bring something different to the table, but all follow a decently repeatable feel and experience.
We all know that a WDW vacation where you're staying at Pop Century and rope-dropping and closing down parks every night is very different from a WDW vacation where you stay at Animal Kingdom Lodge and spend most of your time at the resort, relaxing or eating. In the same way, a quick visit to Gateway Arch National Park (one of the newest) is going to be very different than a week spent in Yellowstone.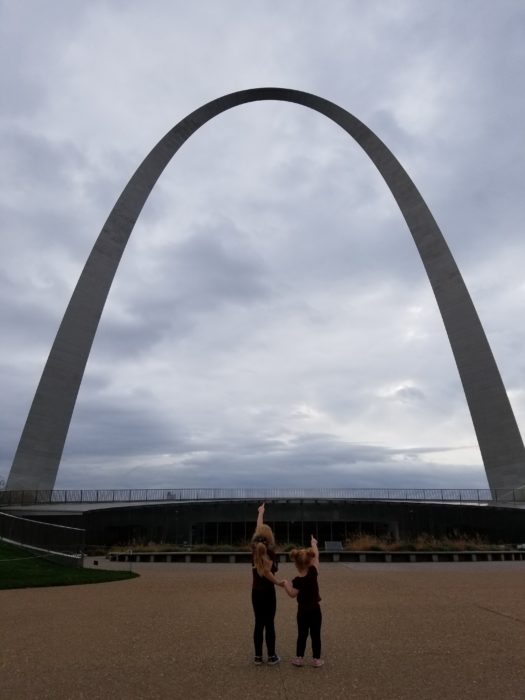 Even still, each national park has repeatable and reliable parts of the experience. There will be knowledgeable (and usually very passionate) park rangers. You'll marvel at natural beauty and/or learn a lot about history. There will be a visitor center, usually with a museum. You can collect pressed pennies, or National Park Passport stamps. Your kids can become Junior Rangers – an excellent choice if they love participating in Wilderness Explorers. And you can probably take some sort of guided tour (or several).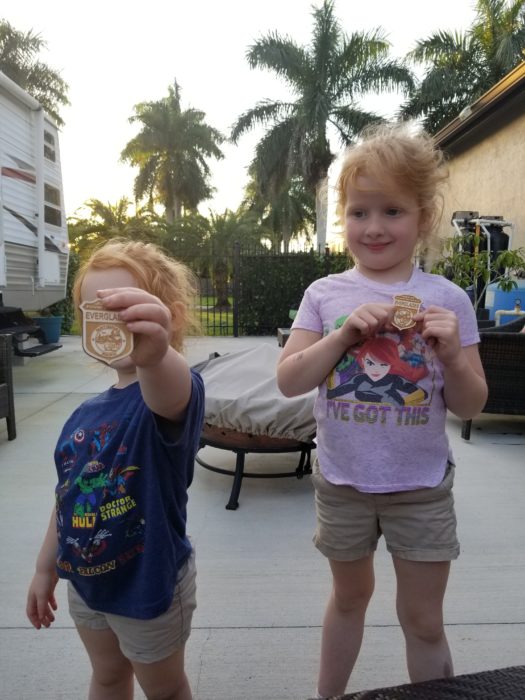 On our most recent trip, we spent three different days in three different national parks that none of us had ever visited before. The first was Biscayne National Park – where something like 96% of the park is underwater. That's totally different from our usual comfort zone. But I visited the website, figured out what there was to do, booked a boat tour (history-based since our young kids weren't going to scuba/snorkel), and we were off. We had a great time seeing water, islands, and animals, as well as learning about the history of the park. My kids were the only children on the tour – and my husband and I were the next-youngest people participating, probably by quite a few years – but that didn't diminish our experience at all. We knew what to expect, even though we hadn't been before.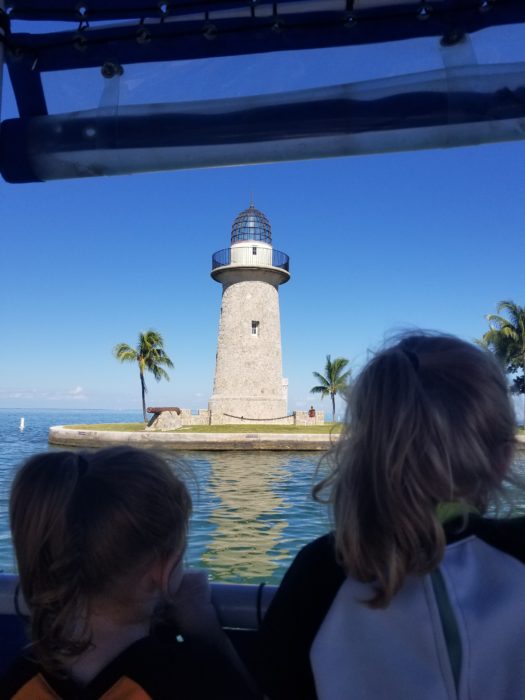 Our second park was Everglades National Park. Another new one for us, but one that I researched by visiting the website and by finding some travel blogs for families with young kids (also a good strategy for Disney planning). I knew that based on the layout and what was available, it'd be best for us to tour on our own, at our own pace. We scheduled a whole day for ourselves and I made a spreadsheet (have you met me? There's obviously going to be a spreadsheet involved) of potential little trails/hikes/experiences that we could do based on location, duration, length of the trail, and what sights it offered. We ended up doing something like 7 different mini-hikes, visited three visitor centers, and got Junior Park Ranger badges for both of our girls.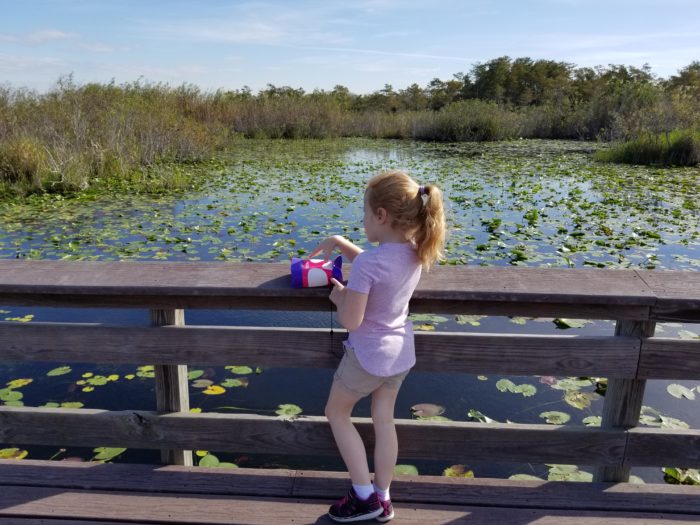 Our third park was the crown jewel of the trip – Dry Tortugas National Park. This is one where Disney vacation planning strategies were absolutely essential. Dry Tortugas is one of the parks that national park enthusiasts have to cross off their list, mostly because it's so unique and it's so difficult to get to. The only way to access Dry Tortugas is by a ferry or a private seaplane. The ferry typically runs at a 250 person capacity each day, and it takes all day – you check in at 7 am (or they give your seat away to standby visitors) and you don't get back until close to 6 pm. You have to book it months in advance because the limited capacity means that it books up early almost every day of the year. This catches many non-Disney folks by surprise. And you have to go in with a strategy – you only have 4.5-5 hours in the park because of the 5+ hour (roundtrip) ferry ride. How do you prioritize that time? Tour the fort with a guide or your own? Beach it? Eat a leisurely lunch? Snorkel around? Junior Park Ranger activities? Go in with a plan that you know will fit your family the best – just like Disney.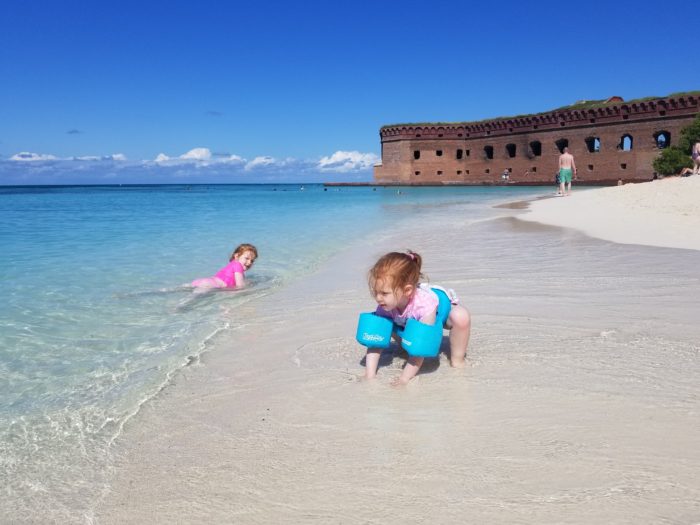 How Do My Disney Vacation Strategies Help Me Know How To Get Around?
This question is about to get more complicated for WDW visitors, thanks to the sunsetting of Magical Express. And it's not trivial for other vacations either. Two tricks that I learned during frequent trips to WDW served me well on this non-Disney vacation.
Especially if you have small kids, book Southwest
Now, a caveat here is that Southwest has had some major operational issues in the past few weeks. Thankfully, we weren't impacted. But there are two things that I love about flying Southwest:
Family boarding! Family boarding is nearly essential on flights to/from Orlando because almost everyone on the plane is a family with young kids. If you board after family boarding, you're stuck with middle seats. I still check in right at the 24-hour mark to try to get an A-group. But if not, family boarding for us!
No change fees! Southwest isn't particularly user-friendly when it comes to finding a deal on your flight. That being said, once you book, keep checking back on the same flight to see if the price changes. We originally had $79 flights down to Miami and $149 flights back up. By occasionally re-searching the same flights, I was able to find when the price dropped to $49 each way! Then all I had to do was "change" our flight to the exact same flight and I got refunded the difference, in the form of future credits. So now my family has $520 in credits for a future flight, just because I rechecked and rebooked.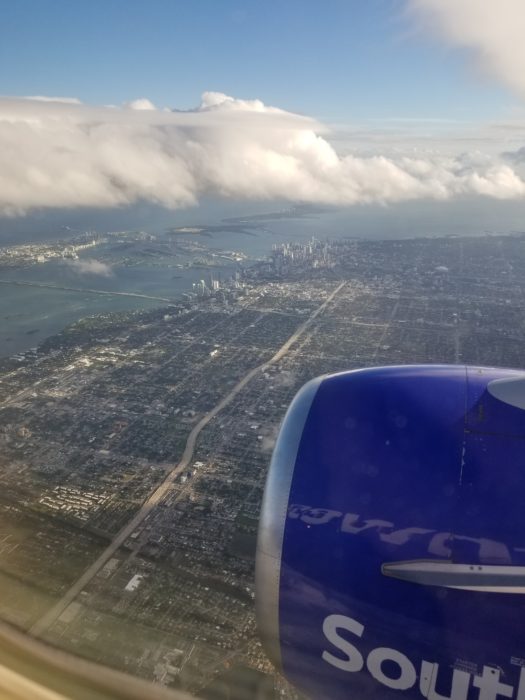 If you're renting a car, use AutoSlash
In the era of the pandemic, I'm a big fan of booking with Alamo. I'm an Alamo Insider (a free program), which means that I have no cancellation/rebooking fees, and I can skip the counter and just walk straight to a car of my choice (plus I save 5%). Car rentals have seen some absolutely crazy prices recently thanks to a resurgence of demand and lower supply of cars. So I booked early – about two months before my vacation. We have four humans, usually 3 suitcases, a cooler we'd be hauling around with us, some groceries, and 4 backpacks. Plus a car seat and a booster. That means we needed something decently big. I booked 7 days in a Midsize SUV for $447. Really, I thought that was a pretty good deal. I checked competing companies and none of the ones I'm comfortable renting from had a lower rate.
But the next step was key. I went to AutoSlash and plugged in my reservation number. Then I clicked a few buttons to configure when/how I wanted it to notify me if the price of my reservation dropped. Over the next 6 weeks, I ended up rebooking my reservation 7 different times. Sometimes a different vehicle class would drop (like a minivan) and I would switch to that. Eventually, about 2 weeks before our vacation, I got back to a midsize SUV, for a grand total of …. $287. After that, prices started going back up again and I stayed with that vehicle and price. We got a Toyota 4Runner and had a grand time. So, just by using AutoSlash and being willing to cancel and rebook without fees, I saved another $160 compared to booking it and forgetting it.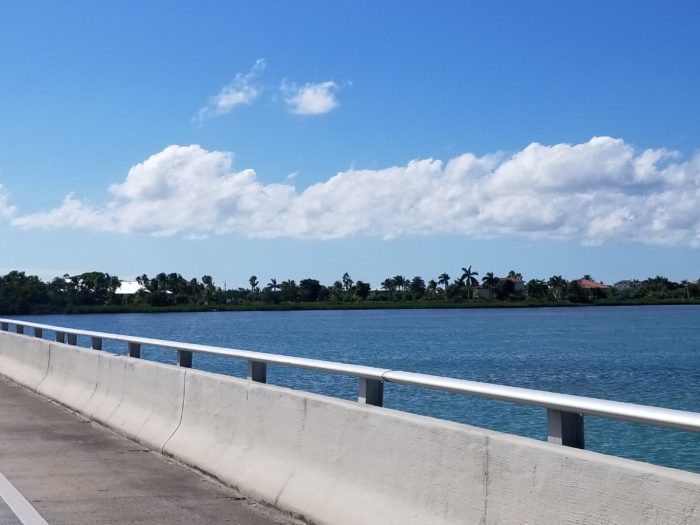 How Do My Disney Vacation Strategies Help Me Know How To Tour?
Here's the thing, I'm a total rope drop junkie when I'm at WDW. I get my kids up early, we rope drop, and we knock out the attractions that generate long lines. Then in the afternoon, we do shows, lower wait attractions, or we let the kids get some rest. In the evening we're back at it.
Those same strategies play out in the real world too.
On our Dry Tortugas day, check in at the ferry started at 7am. We have two toddlers that were still adjusting to the time change – but I had specifically booked a room within 5 minutes of the ferry dock for the previous night so that we could wake them up at 6:15 (yikes!), load into the car, and drive over. We made it to the check-in line just after 7. As a result, we got boarding numbers 45-48 (out of ~175). We got an indoor table with a set of chairs on the ferry to ourselves. Once boarding number 70ish was called, there were no more tables left on the lower deck (important to those of us with sea sickness issues). And once boarding numbers 100+ were boarding, there were no groups of chairs/tables left at all. It was only outside in large group seating. "Rope dropping" that check-in was key.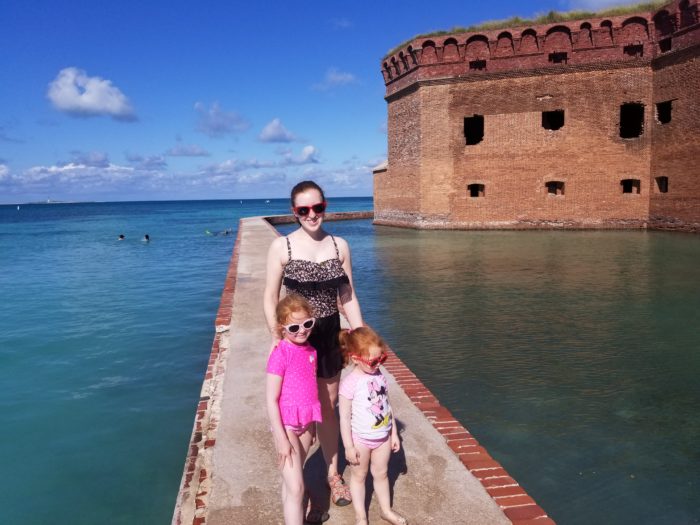 On our last full day, we spent almost all day at Aquarium Encounters, which was less than 10 minutes from our room for the last three nights of the vacation. Once again, we rope dropped right when it opened at 9 am. We were the only guests for the entire first half hour. Our kids got to feed animals, we got a lot of 1:1 attention from the staff and volunteers, our girls were the first ones to dig for the (free) shark teeth that day, and we could wander and experience touch tanks as much as we wanted. It was glorious. (For the record, I highly recommend this aquarium if you have young kids, no matter the crowds.) By 11 am, things had picked up. Lots of people roaming and listening to the presentations. So we drove back to our resort, made ourselves lunch in the room, and let the girls get a much needed afternoon rest. We were back at the aquarium by 3pm, and it was once again very close to a ghost town. There were a few other families, but we felt like we had our run of the place. We closed things down when the aquarium shut down at 5 pm and got to watch the staff "feed out" all of the tanks for the night. Yet again, rope drop is king.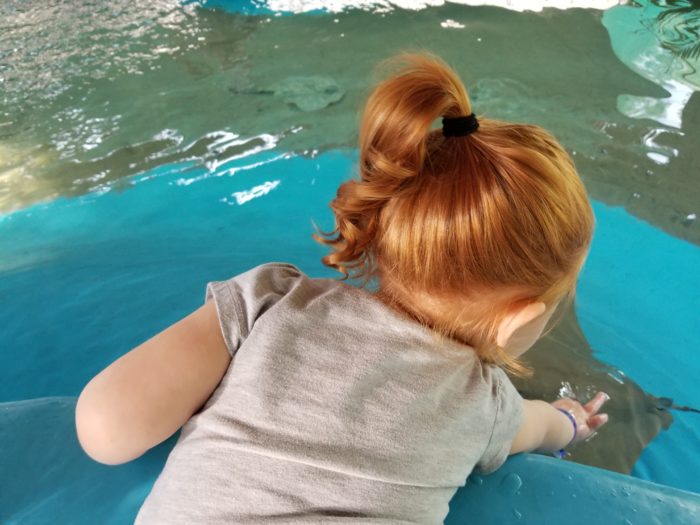 What Disney Vacation Strategies are Transferrable?
Lots of them! But the ones we covered here are:
Go somewhere repeatable to help you get in the vacation groove. The Gandillon family recommends national parks!
Book early (ideally by using the TouringPlans Travel Agents), and use tools that let you have flexible rates. If you book yourself, check back for better deals.
Rope drop! Yes, that's still a thing even when you're not at Disney. Do something relaxing and non-crowded in the afternoon.
Bonus tip: Plan your days in advance. We were fitting a lot into a one-week trip, so I had a spreadsheet of planned activities, accommodations, and drive times. Things shifted throughout the week, but it made sure that we didn't feel rushed or like we were missing out on anything.
Bonus tip 2: Keep those kids entertained. Each of our girls had their own backpack with just-for-vacation activities (homemade felt board, Color Wonder kit, an empty first aid kit filled with crayons and post-it notes, etc.). That's something we have for lines at Disney, but it's equally important for road trips or long ferry rides.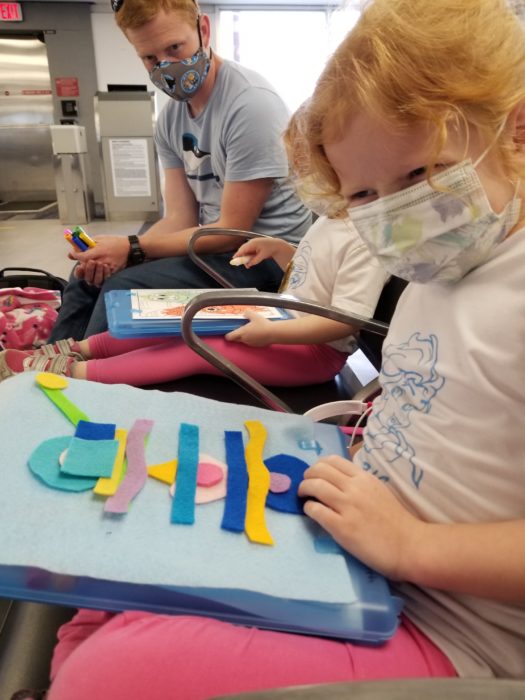 What's your favorite non-Disney vacation spot? And how do you use your Disney vacation strategies to help you plan non-Disney vacations? Let us know in the comments!