Are Terran Treats at Avengers Campus Out of This World?
Next up in our coverage of the opening of Avengers Campus, a quick stop at the Terran Treats food cart. There's two items here to satisfy your sweet tooth: the Sweet Spiral Ration and the Cosmic Cream Orb.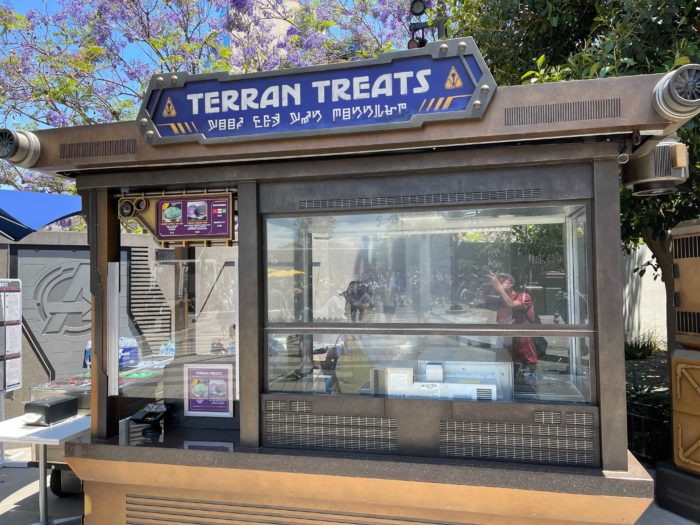 First up, the Sweet Spiral Ration. Described as "like a Terran pineapple churro" this treat is $5.75 and is — very green.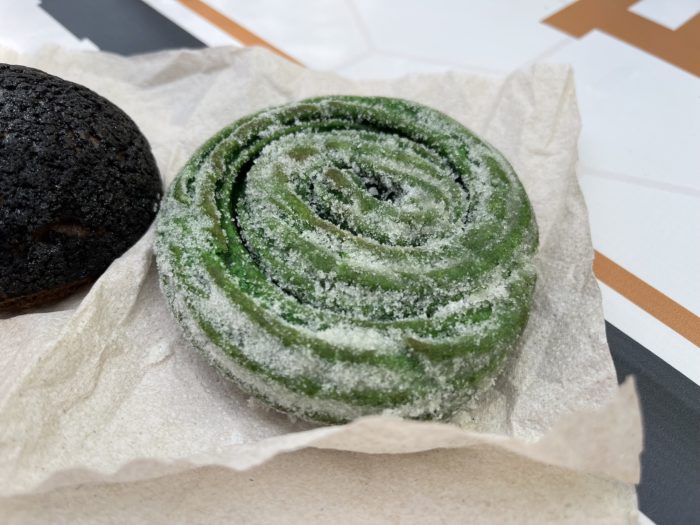 Basically it's your normal Disney churro (except green) wrapped in a spiral with a hint of pineapple in it. If you're looking for a strong pineapple flavor, you'll be disappointed, but it is a unique, uh, twist on the standard theme park churro in its appearance.
The other item offered at Terran Treats is the Cosmic Cream Orb. It is $6.25 and described as "like a crisp Terran Cream Puff filled with Whipped Raspberry Cheesecake". From it's appearance, it's pretty clear that this must have been made by someone off-world, because it certainly doesn't look like any cream puff I've ever had!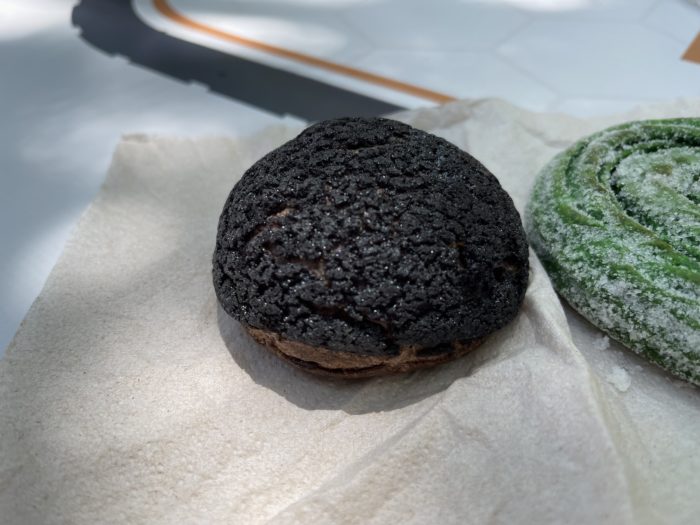 When you cut it inside, it is very, very purple.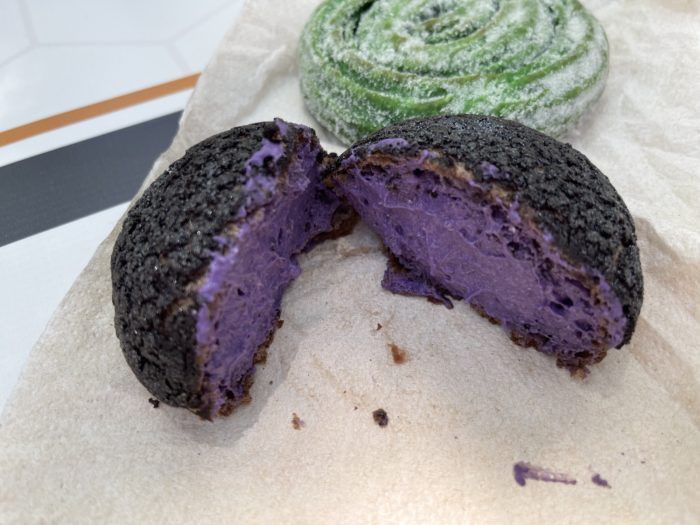 As you might expect from the intense color, this treat is absolutely bursting with berry flavor. If you like raspberries, this will be your "jam". One word of warning, however, is that this treat will turn your mouth bright purple!
Stay tuned to TouringPlans on Twitter and here on the blog for more photos throughout the day as we explore this exciting new land!