Shawarma Palace Satisfies at Avengers Campus
When details were starting to roll out for Avengers Campus, one of the first questions that came up was "Where are they going to serve shawarma?"  The answer is at Shawarma Palace, of course.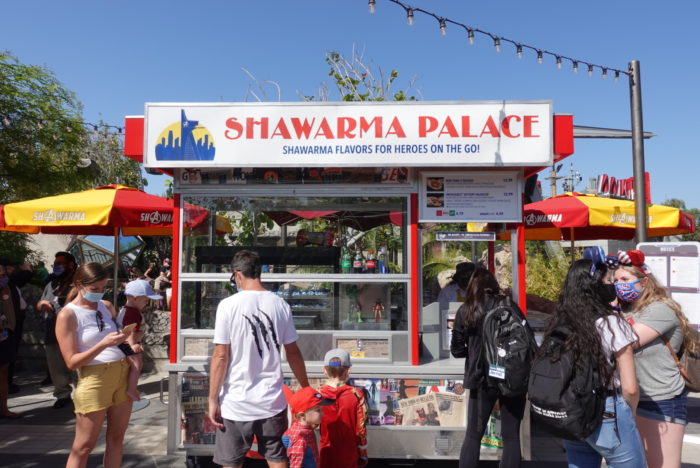 This quick-service spot was a popular location for food for the opening day of Avengers Campus. Only two food items are served on the menu — a chicken-based option and a plant-based option. We tried them both, and found that while either is a good choice, there was one we liked slightly better.
First up, the New York's Tastiest ($12.99): Chicken Shawarma Wrap, Garlic Spread and Coconut Yogurt-Tahini Sauce with Pickled Vegetables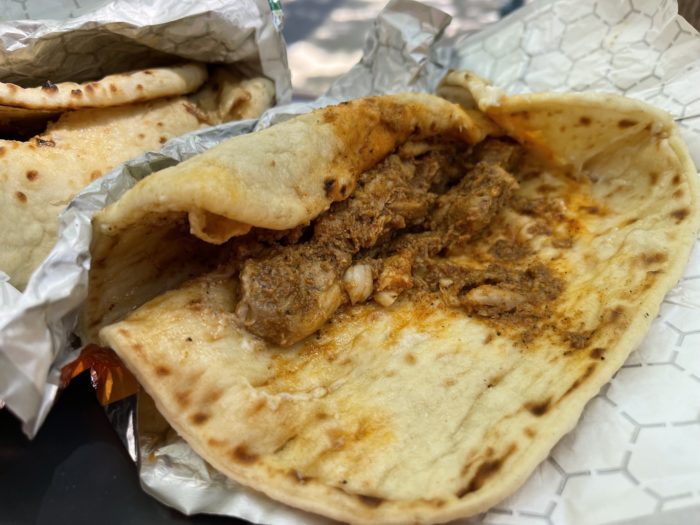 So it ain't much to look at, but it has it where it counts. It's a satisfying wrap that is flavorful and has a tiny bit of heat, but nothing too extreme, according to our in-park reviewer, Guy Selga. Adding the coconut yogurt sauce on it provides a refreshing twist. If you're looking for something to grab quickly on the go, this would be a filling option.
The other item available is the Impossible Victory Falafel ($12.99): Plant-based Falafel and Cauliflower Wrap, Garlic Spread, Hummus and Coconut Yogurt-Tahini Sauce with Pickled Vegetables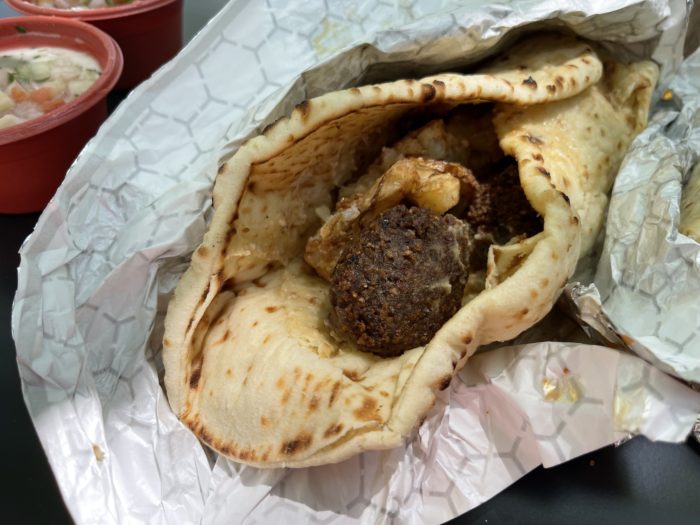 This truly makes a filling meal that is easy to eat on the go. Everything on this dish worked well together, and this edges out the chicken version as our favorite thanks to the presence of the cauliflower in this. The blend of textures and flavors works great, and again that coconut yogurt-tahini sauce really helps brighten the dish and bring it all together. For 89 cents, you can get an extra side of the sauce, and it might be worth it.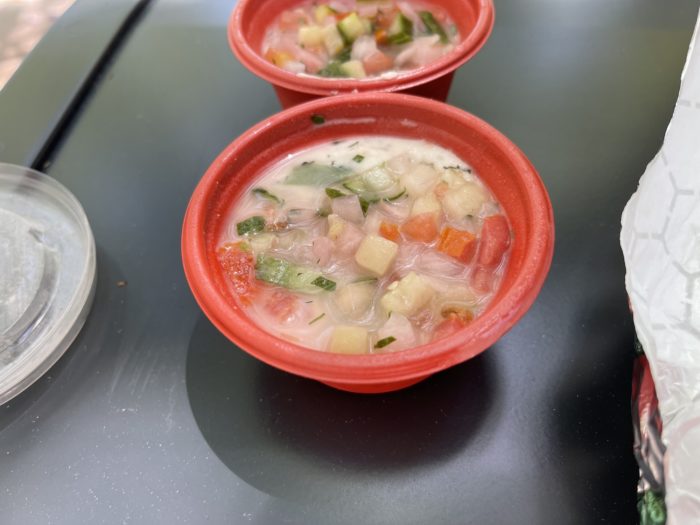 Stay tuned to TouringPlans on Twitter and here on the blog for more photos throughout the day as we explore this exciting new land!