Disney's Aulani Resort: A Deluxe Studio Room Review
Aloha! Our park reporter Chrissy just returned from a recent stay at Aulani, a Disney resort and spa in Ko Olina, Hawaii!
Aulani is an award-winning resort and one that many fans feel is the best Disney has ever created. While the fact that it's an ocean-front resort in Hawaii definitely helps, it's worth noting that Aulani was also designed to capture the culture and history of the islands along with those signature Disney touches.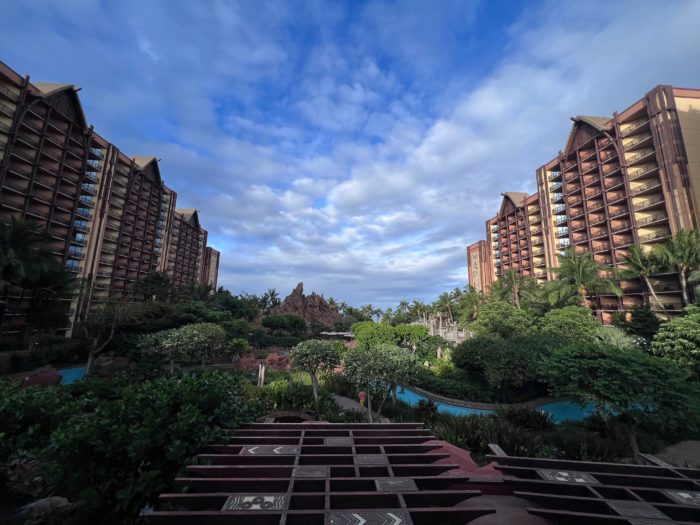 Now, much like Walt Disney World's resort hotels, Aulani is home to both standard rooms or suites, as well as Disney Vacation Club (DVC) villas.
For those looking to book a stay in a villa, options range from a studio to a 1-bedroom, 2-bedroom, or 3-bedroom villa.
For Chrissy's visit with her own ohana, she stayed in one of Aulani's DVC Deluxe Studio villas which is most comparable to a standard resort room.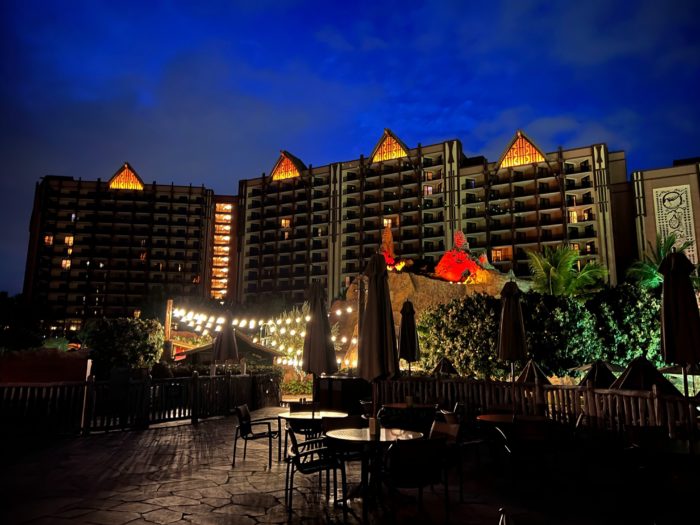 Let's take a look inside her accomodations and how it compares to those at Walt Disney World!
Aulani Deluxe Studio Villa Room Tour
During her visit to paradise, Chrissy stayed in Room 1157 on the 11th floor of the resort.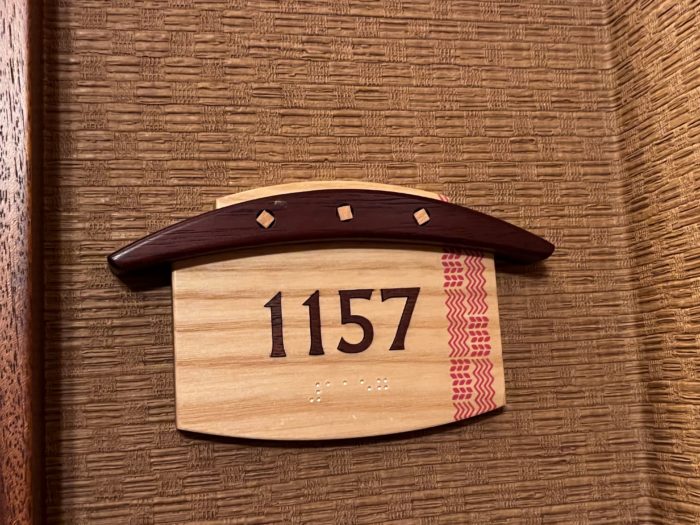 This studio was an Island Gardens View with 1 Queen bed and 1 Queen sleeper sofa and a maximum occupancy of four adults.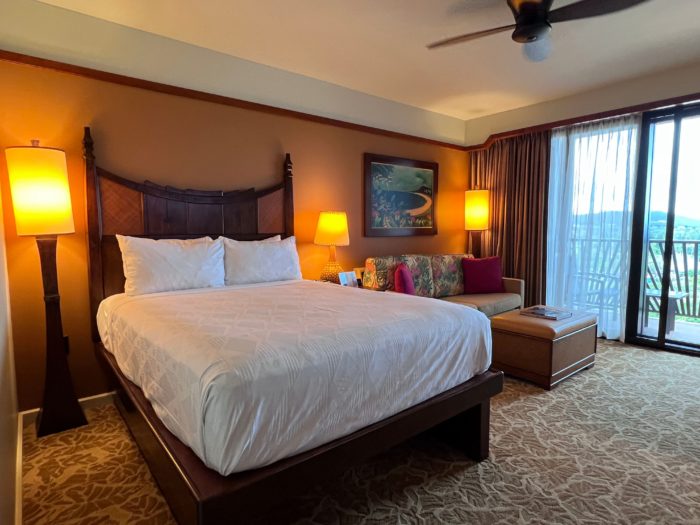 Upon entering the room and to the right, Chrissy found a storage closet and kitchenette. The latter is one of the perks of booking a studio villa.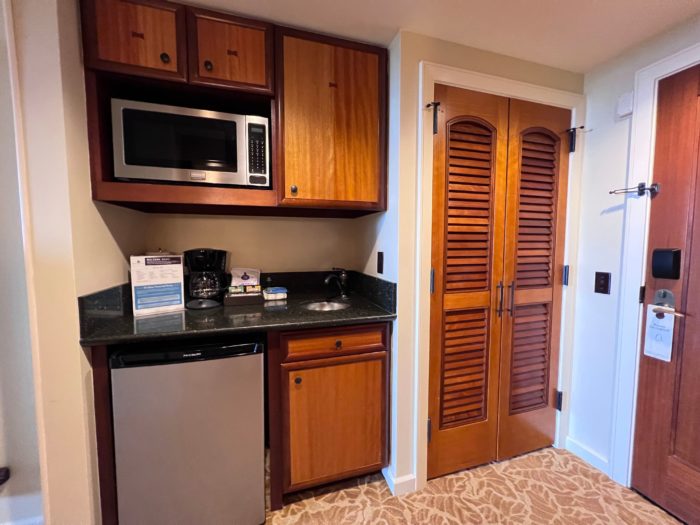 The kitchenette was fitted with a large mini-fridge, microwave, sink, coffee pot, as well as paper towels, paper and plastic plates, cups, cutlery, coffee, and tea.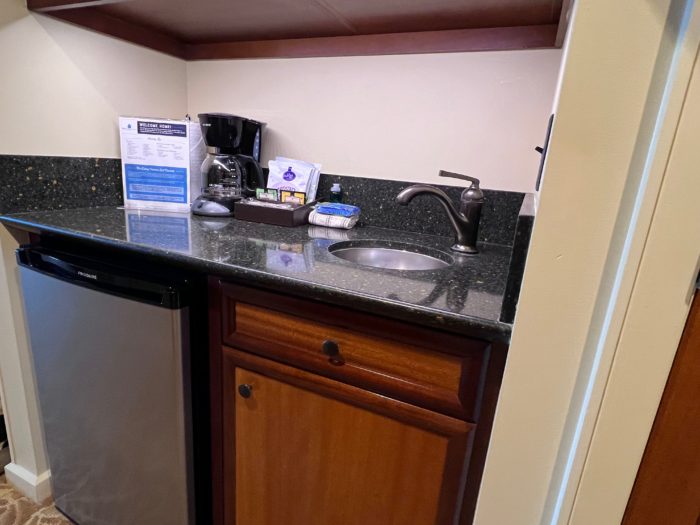 Here's a peek inside the cabinets…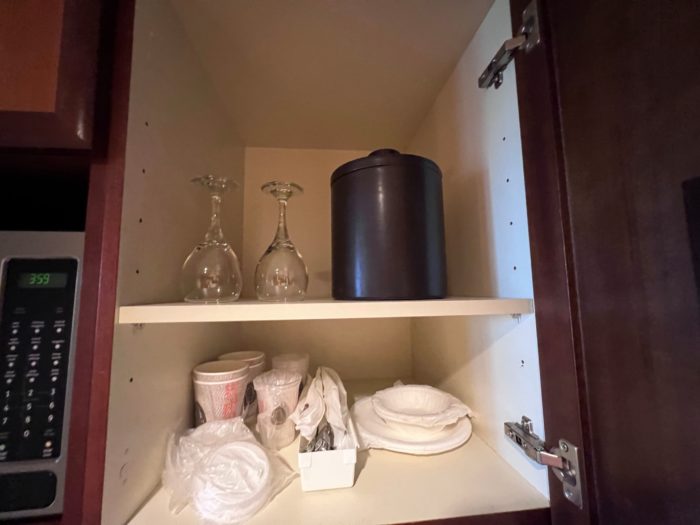 … and the complimentary selection of tea and coffee.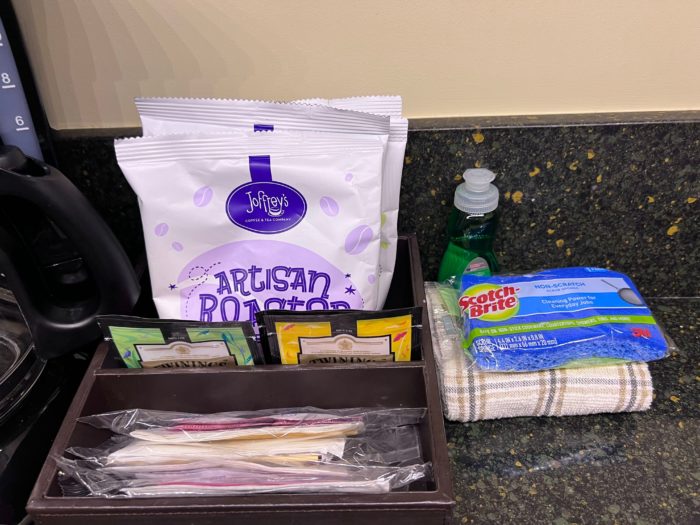 To the left of the entryway was where she found the studio's bathroom.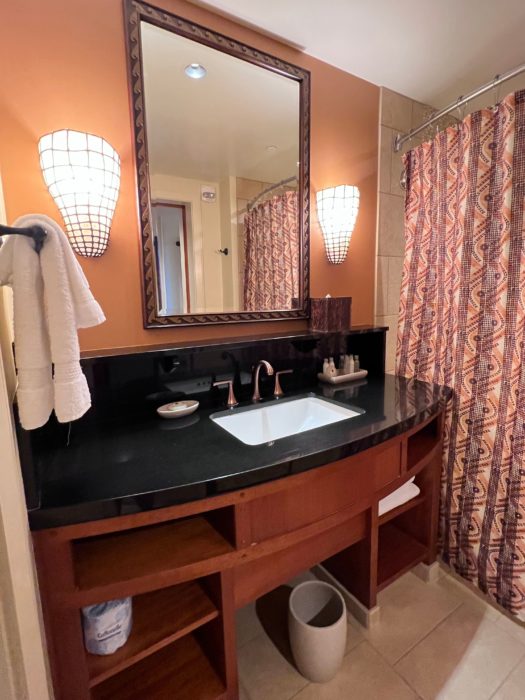 Unfortunately, the vanity only had one sink but there's plenty of counter space and shelves for storage.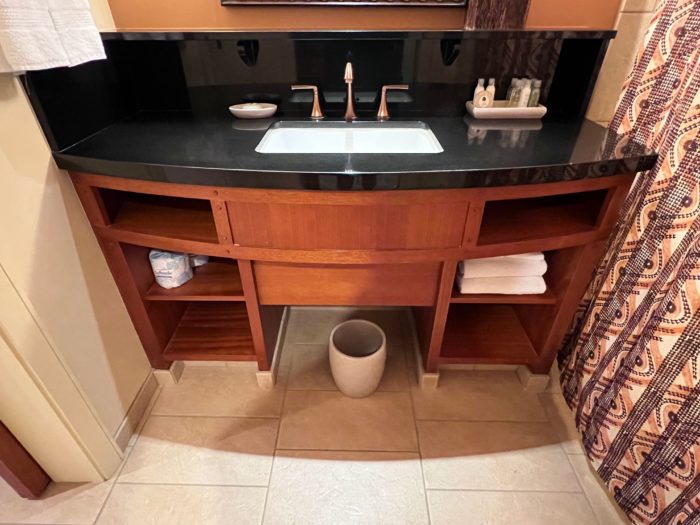 Plus, Aulani STILL provides free individual bottles of H2o lotion, shampoo, body wash, and conditioner!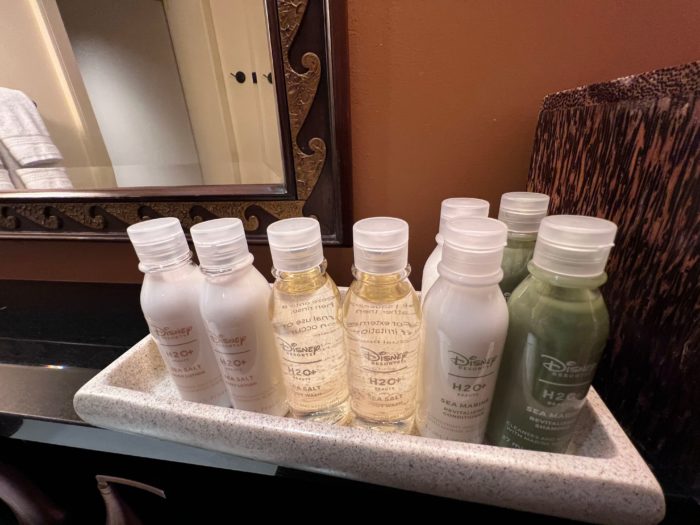 Now, unlike most Disney World resort hotels and villas, the shower is located just to the right of the vanity.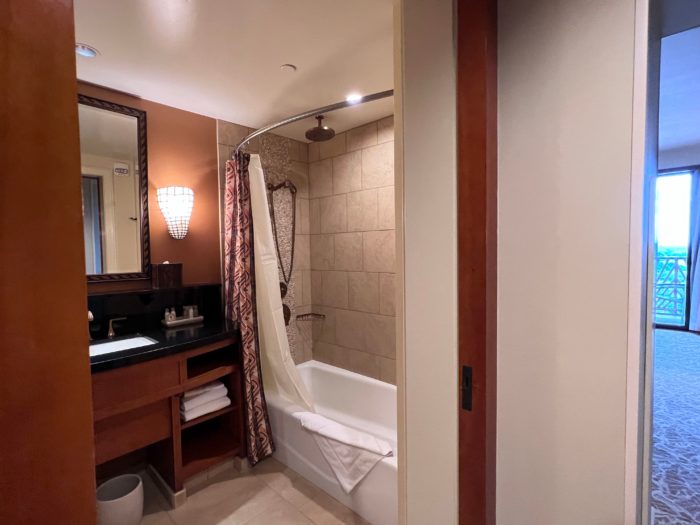 It's a standard tub and shower combo but with a rain head; and again, no mounted pumps in sight! Told you this was paradise.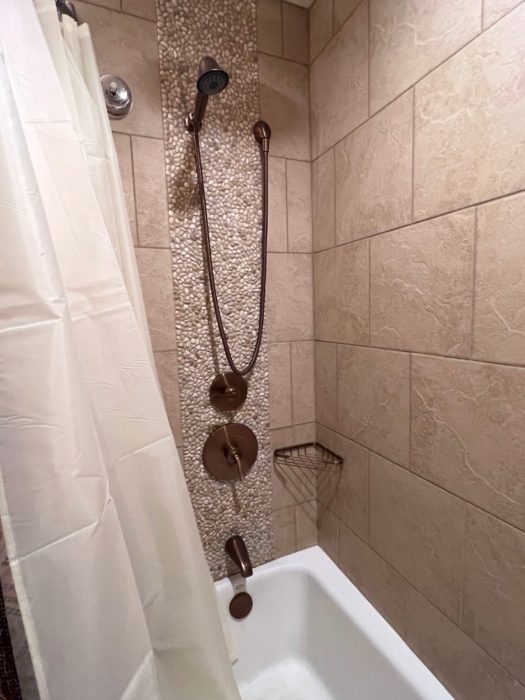 To the left of the vanity is a pocket door separating the main bathroom space from the water closet.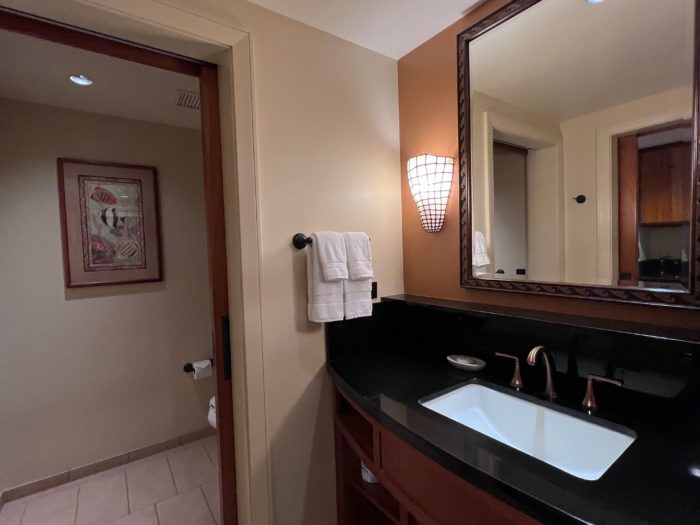 Like those at Disney World resort hotels, having this extra space and privacy is a huge win.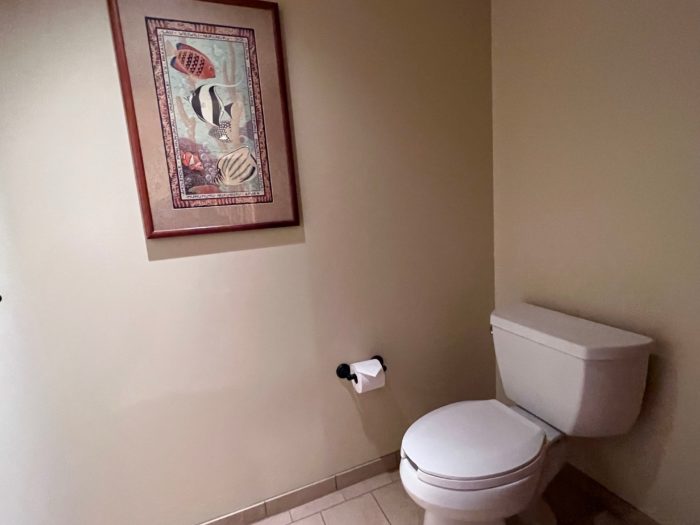 Heading back into the main part of the villa, we've got a full-length mirror which, in our opinion, every resort and hotel should have.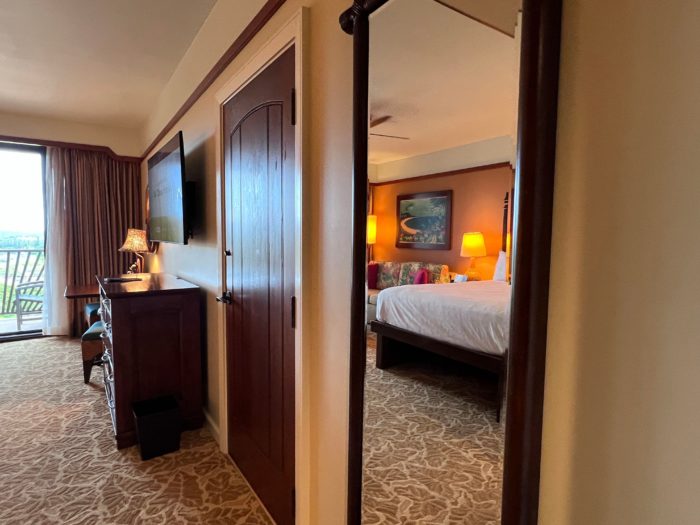 Under the large flatscreen television, the dresser is pretty standard, but extra drawer space is always appreciated.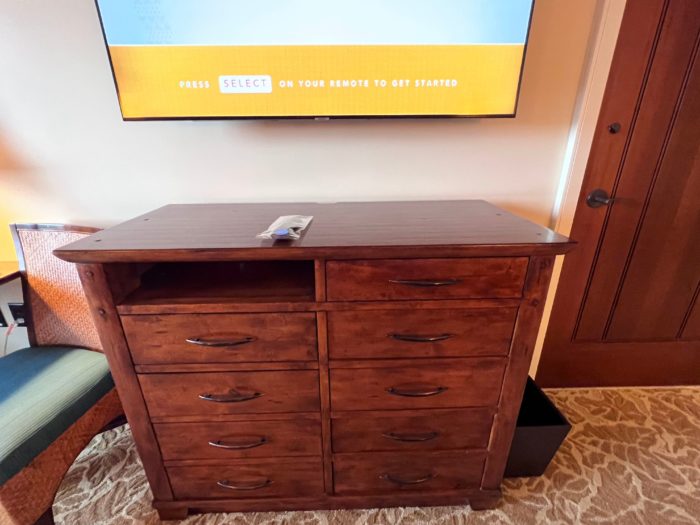 The room also had the typical table and chairs set up, but the real star of this space was the number of outlets and that Mickey lamp! But more on the Big Cheese here in a sec.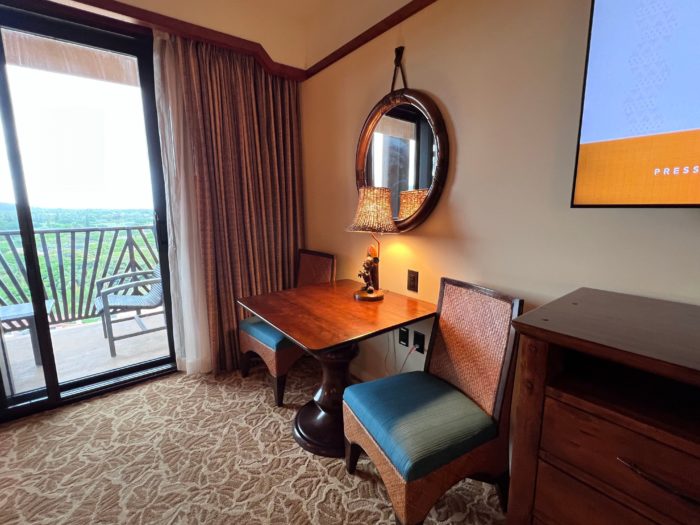 We need to talk about the sleeper sofa. It may look small, but Chrissy is happy to report that it's SUPER comfortable.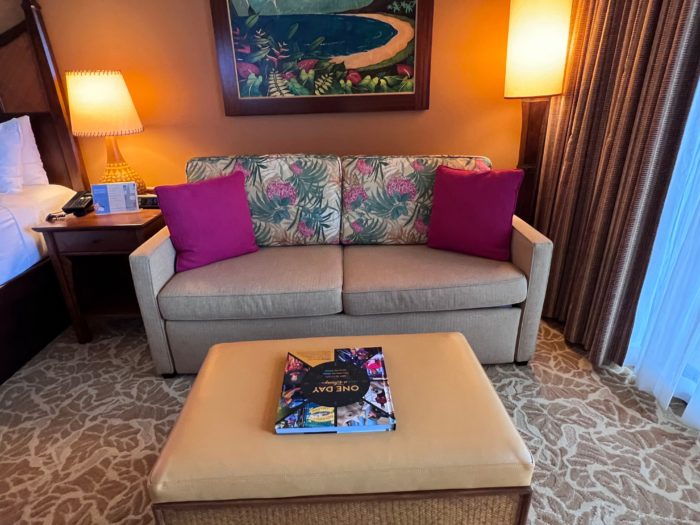 In fact, she says it's the most comfortable fold-out bed she's tried at any Disney resort!
As promised, we're circling back on the Mickey lamp because he's wearing CROCS! Look for yourself and tell us we're wrong.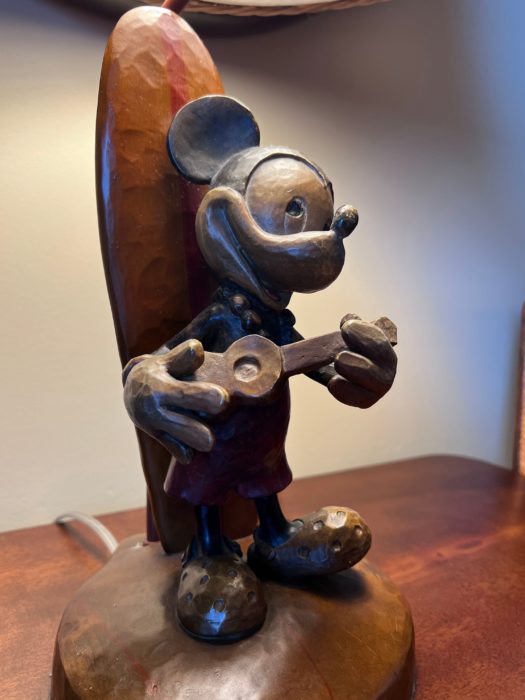 But really, this lamp is a great example of how adorable and understated the Disney vibe is at Aulani. Hawaiian culture is primary, Mickey and the gang are the accents.
The studio's Island Gardens View offered a view of the mountain sunrise. Thankfully, there was no traffic noise at all but do be prepared for loud and regular birdsong.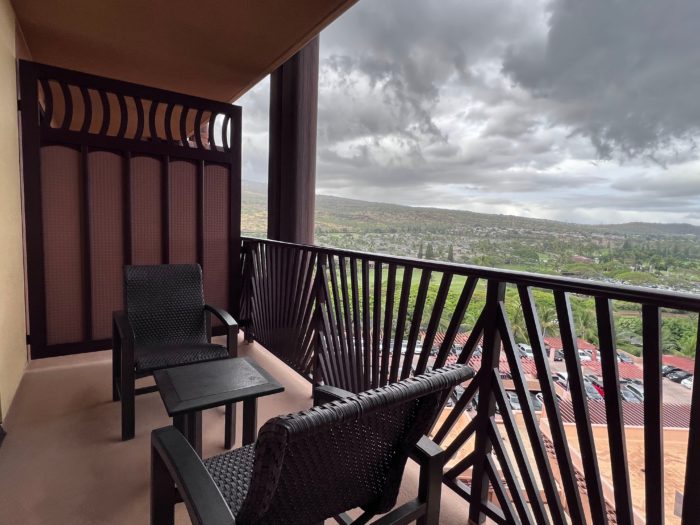 Chrissy described them as the drama kid in 11th grade that's constantly rehearing Wicked songs out loud except that the bird sounds better. And louder. And they want to steal your snacks.
In addition to an Island Gardens View, Aulani also offers a Standard View, a Poolside Gardens View, and an Ocean View. Do keep in mind that these options may only include a partial view of what they describe.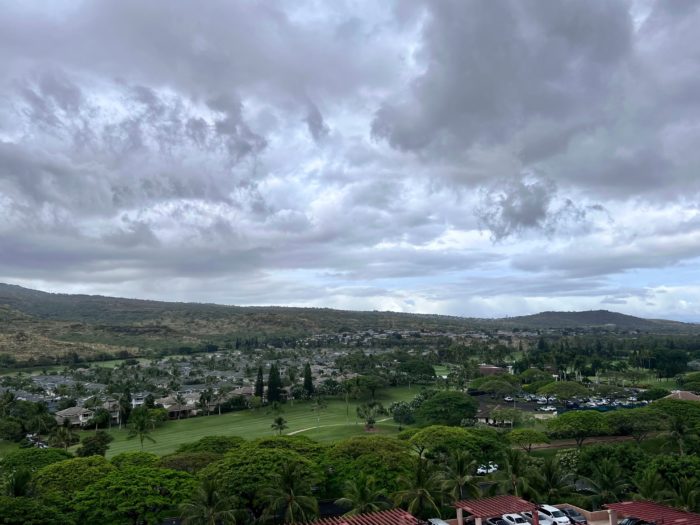 Also, even though this villa is located near the elevator bank, it wasn't so close that noise was an issue.
Final Thoughts & Comparisons
For 4 nights, 2 adults, and 1 child, this Deluxe Studio + a Travel Protection Plan + Hele Hele Transportation to and from HNL was priced at $3,606.16 during the time of Chrissy's visit.
In terms of size, Aulani's Deluxe Studios villas measure 356 sq. feet, which is on par with Disney's Beach Club and Wilderness Lodge Studio Villas. However, they're not quite as spacious as those at Animal Kingdom Lodge, the Polynesian, Grand Floridian, Boardwalk, and so on.
Also, while Aulani's focus on authentic Hawaiian design has been carried over into its accommodations, some of the furnishings and bathroom spaces didn't appear as updated as we've seen at Walt Disney World's resort villas.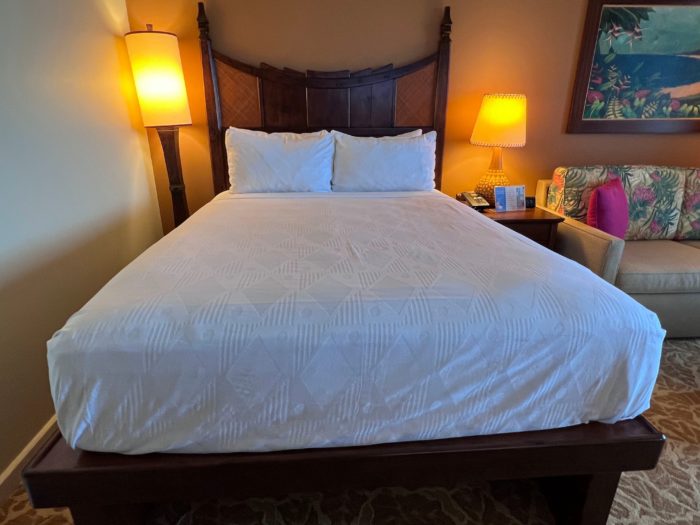 For those on the fence as to whether book a villa or a standard room at Aulani, keep in mind that non-DVC standard rooms measure 382 sq. feet and can offer two beds as opposed to a sleeper sofa.
However, instead of a kitchenette, standard rooms only have a refreshment bar with a small fridge, coffee maker, and tea service. Plus, points can not be used to book a standard room.
Overall, Aulani is an incredible vacation experience and one that never fails to impress! If you're interested in experiencing this resort for yourself, consider having one of our Travel Experts send you a free quote for Aulani today!
Have you ever been to Aulani? Is this resort destination on your to-do list? Let us know in the comments!