Benefits of Sailing out of Port Canaveral
TouringPlans is happy to welcome guest author Billy Hirsch.
It wasn't that long ago that I could confidently assert that Port Canaveral was the best choice if you wanted to sail on Disney Cruise Line.  It was, for years, the only port DCL sailed from.  In less than 20 years though, Port Canaveral has changed quite a bit, as have cruise options.  If you're considering a cruise out of Florida, picking a departure port has many considerations.  Let's look at Port Canaveral overall, and dive into some of the reasons you may want to cruise out of this Central Florida port.
Port Canaveral – History and Overview
Located one hour east of the Walt Disney World Resort, Port Canaveral is a naval, cargo, and cruise port.  While in operation for nearly 70 years, it didn't have a cruise terminal until 1982.  Since then things have grown a lot, with Carnival establishing it as a home port in 1990, followed by DCL in 1998, and Royal Caribbean in 2000.  Now around 4.5 million cruisers sail from Port Canaveral each year, making it the second busiest cruise port in the world, between PortMiami (the busiest) and Port Everglades (in Ft. Lauderdale).
As the port has developed in the past fifteen years, new terminals and other facilities have been constructed. This has allowed for more comfortable embarkation and debarkation of larger ships and better parking options; covered parking is important in the Florida sun.  Additionally, they're adding infrastructure required for Liquefied Natural Gas (LNG) to allow for refueling of Disney's new LNG ships, the new Carnival Mardi Gras, and other more eco-friendly vessels.  The increase in the port's popularity has also led to nearby development of hotels, restaurants, and attractions to better accommodate cruise guests before and after their voyages. 

Why Cruising Out of Port Canaveral is Great
Theme Park Proximity
It's hard to think of Central Florida without thinking of Walt Disney World.  Alright, I guess Universal, too – but I'm a Disney person myself.  If it wasn't for Disney, the Orlando area would likely be sparsely populated agricultural land, instead of a vacation destination for 75 million people a year.  If you're looking to combine a theme park visit with your cruise, then there isn't a more convenient choice than cruises leaving Port Canaveral.  We've actually enjoyed the parks in the morning, and then headed to our cruise in the early afternoon!  Don't cut things too close though. It takes over an hour to go from area theme parks to the port. 

Airport Proximity
The closest major airports to Port Canaveral are Orlando International (MCO) and Orlando Sanford International Airport (SFB).  MCO is the largest of the two, and is about forty-minutes from the port.  Sanford, while smaller, sometimes offers good options as well, and is an hour drive to the port.  Remember to check both airports for your flights coming to and leaving from Florida.
 An old Cunard Line advert coined the phrase "getting there is half the fun," but they didn't mean the journey to the cruise terminal.  To get between Orlando's airports (or area theme parks for that matter) and Port Canaveral, you can rent a car, take a ride-share service, hire a private car service, or take a coach/shuttle.  While many guests like purchasing coach transfers, know that for these, you pay per person (rather than per car), so the cost can get steep for a family.  Further, these transfers operate on their time, not yours.  Personally, we suggest a ride-share or private car service for ease.  Renting a car can be surprisingly economical, but then you're losing time to picking it up and dropping it off – all for a sixty-mile drive.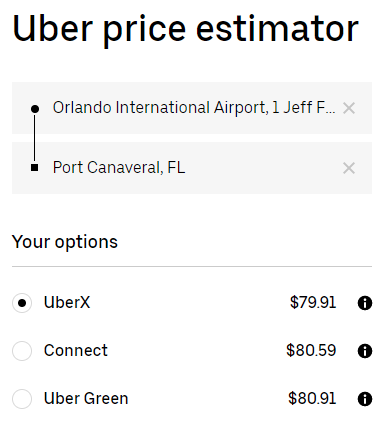 A Destination in Itself
You should always arrive at your embarkation port city at least a day early – so why not extend your trip and enjoy the place you're sailing from?  Florida has many nice beaches, but as a Florida native, I think the Cocoa Beach area (where you'll find Port Canaveral) has the most relaxing strips of sand and water around.  The area is also home to the famous Ron Jon Surf Shop, as well as a fantastically named hotel.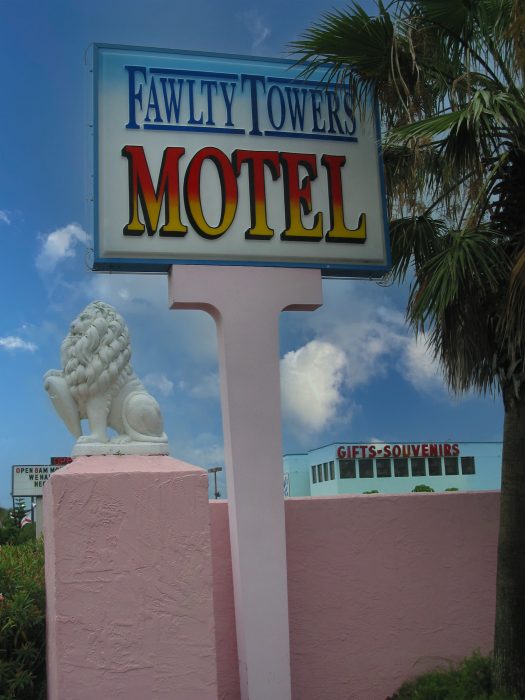 The Space Coast, as it's often referred to, feels very "old Florida," with small inns, no massive resorts or loud clubs, and a somewhat retro feeling.  This extends a bit outside the area as well, and if you prefer something larger or generally more fancy resorts, but still a less hectic feel than Miami Beach, nearby Melbourne may be just what you're looking for.
If you have even the slightest interest in science and space travel, you already know that there is more to the area than nice beaches, and there's a reason this area is called the Space Coast.  NASA's Kennedy Space Center is so close that you'll actually see the Vehicle Assembly Building and other structures from the deck of your cruise ship while in port.  For a closer view, spend a day at the visitor's center.  You can get up close and personal with a space shuttle, rockets and capsules – all of them actually used in the past – visit the Apollo control room, and enjoy a variety of exhibits about the history as well as future of space exploration.  I'd recommend eating before you go, as unless they've changed recently, the food options remind me a bit of the fine dining offered in elementary school cafeterias.  Also, if you expect to see a scheduled launch, you should know that they routinely change launch dates due to weather (even when it looks really nice outside).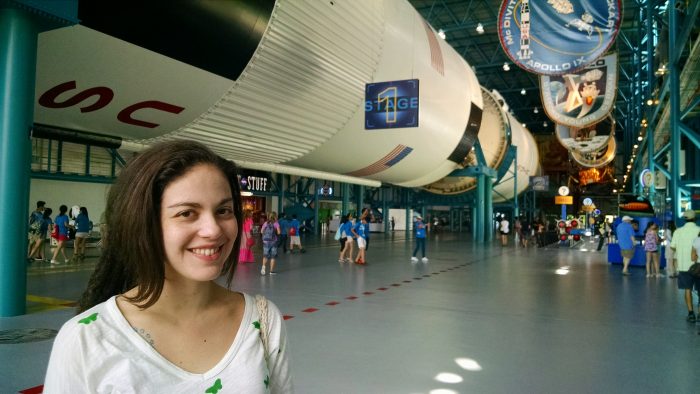 Finally, whether staying in the area for a day or a week, there are a couple of restaurants right at Port Canaveral: Fishlips and Grills.  If cruise ships are sailing out while you're there, you can enjoy a meal or some drinks while watching them sail by.  This can also be a good spot for breakfast the day of your cruise, letting you take in the morning ocean air with a view of your ship.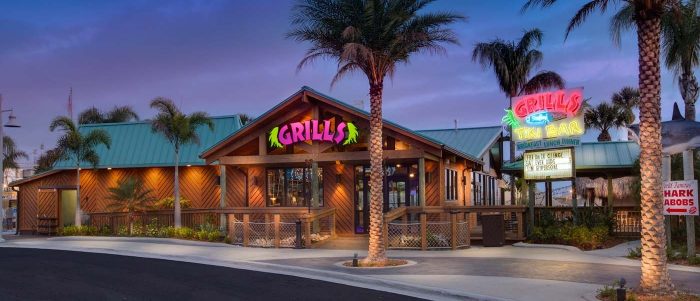 Made for Easy Cruising
Over the past few years, cruise lines have started to realize that the cruise experience starts at the terminal, and more recently built terminals make the embarkation process smoother, quicker, and more enjoyable.  Disney was ahead of the curve here, and their terminal at Port Canaveral is a pleasure to use, plus of course there are special Disney touches, such as character appearances and even Disney cartoons while you wait.  Royal Caribbean's newest terminal is made to accommodate the massive Oasis-class ships that sail from Port Canaveral.  Carnival Cruise Line has recently completed new facilities to accommodate guests sailing on their upcoming new flagship, Carnival Mardi Gras.  This means not only a great embarkation experience for guests, but also special features to allow for the refueling of Mardi Gras, which is powered by LNG.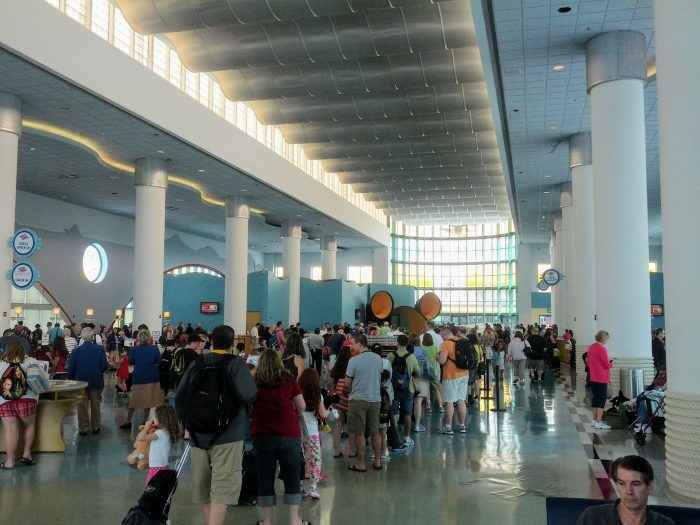 Of course, you have to come and go from the port, no matter how nice it is, so several car rental companies have nearby offices with complimentary shuttle services.  This means if you're renting a car, you can pick up and/or return vehicles without going into town, and shuttles to and from the port will help make this easy.  Not all rental car companies operate there though, so make sure you have your travel agent help with the arrangements and find a company that makes it easy.  If possible, drop off your family and luggage at the terminal before turning in your rental car, to make the process even easier.
Other Options in Florida
As much as we enjoy Port Canaveral, there are other Florida cruise ports, and depending on what ship you're sailing, where you want to spend time, and where you're coming from, they may be a better fit.  Further, because Port Canaveral is centrally located, you're just a couple hours from other major airports, cruise ports, and other attractions in the cities of Miami, Ft. Lauderdale, Tampa, and Jacksonville.  If all of these destinations sound like good options, it's because they might just be.  A good travel agent can help you find the best option for you – and TouringPlans Travel can help!
In Conclusion
Many factors might contribute to where you sail from on your next cruise.  Flight and hotel options and which cruises are offered often drive this decision, and are plentiful in Central Florida.  In addition, though, how you enjoy your hours before or after your cruise warrant consideration, and we always enjoy our time around Florida's Space Coast, though we're always happy to leave it behind in our ship's wake trail.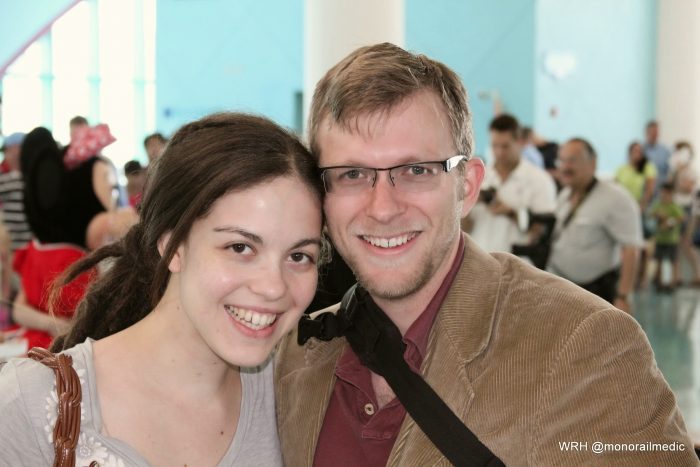 Billy Hirsch is the creator of CruiseHabit.com where he shares tips, insights, and reviews of various cruises and related activities. He's a Disney nerd, a cruise nut, a tech junky, and a former travel agent. Having started cruising as a baby, Billy has been fortunate enough to have taken over 60 cruises on various lines in different parts of the world. He has had a lifelong obsession with cruising, both as a leisure activity and the inner workings of the industry itself. You can frequently find him as CruiseHabit on Twitter and Facebook answering cruise questions or broadcasting live from ship and shore.