Binge List – Movies and Television Shows Featured at Universal Orlando
You are all set for your Universal Orlando vacation – hotels are booked, tickets purchased, restaurant menus perused, attractions researched. Then your son/daughter/significant other says to you, "What is E.T.?" Oh boy, you have some work to do.
In this article, I cover the movies and television shows featured in the Universal parks so you can prepare for your vacation. For some, it's essential to research, for others it's a fun way to count down to the trip.
P.S. – Clicking on the movie or show title takes you to a one-stop location for streaming and purchasing options!
Movies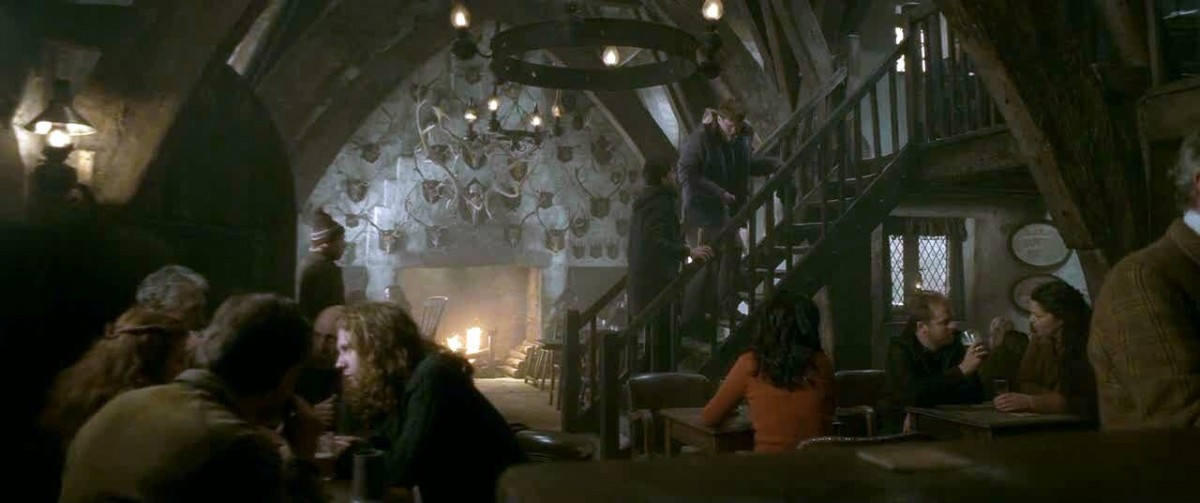 Essentials
The boy wizard that revolutionized the theme park industry, Harry Potter represents the largest footprint at Universal Orlando: five attractions, five shows, two restaurants, and a dozen shops. The movies tell the tale of the spectacled, orphaned Harry Potter, his discovery of the Wizarding World, and understanding a destiny that was foisted upon him.
While all the movies are appropriate for kids, the first two are noticeably more child-centric. If you want a slice of Harry Potter that matches up with the style of the theme parks I suggest Prisoner of Azkaban or Goblet of Fire.
One of the bigger animated franchises of the 2010s, Despicable Me tells the tale of Gru's adoption of three girls (GOYLS!) into his unconventional family. Plus the Minions, yellow tic-tacs with eyes, run around as comic relief. The films are fluffy fun that discusses positive messages of understanding and belonging. We suggest watching the first movie in preparation.
What happens when chaos theory and scientific hubris meet, Jurassic Park is a tale of a dinosaur park where everything goes wrong. The partial sequel, partial reboot, Jurassic World, mixes in some additional consumerism subtext to the formula. While both attractions feature different movies and actors, watching the first (and best) movie will fill you in on what you need to know.
A live-action movie based on the television animated series made to sell toys, Transformers is pretty simple to understand. Cool, friendly robots are here to protect and spikey bad robots are here to harm. The plot of the attraction is pretty simple and the first movie is an easy watch. (The film's quality is another discussion.)
An iconic Spielberg movie, E.T. features the titular Reeces Pieces-loving alien as a group of kids help him back home. Sprinkle in some themes of 80s broken families and adults forming meaningful connections with kids and it's easy to see how this is a classic. If you have not seen this yet, take some time out of your week and watch it.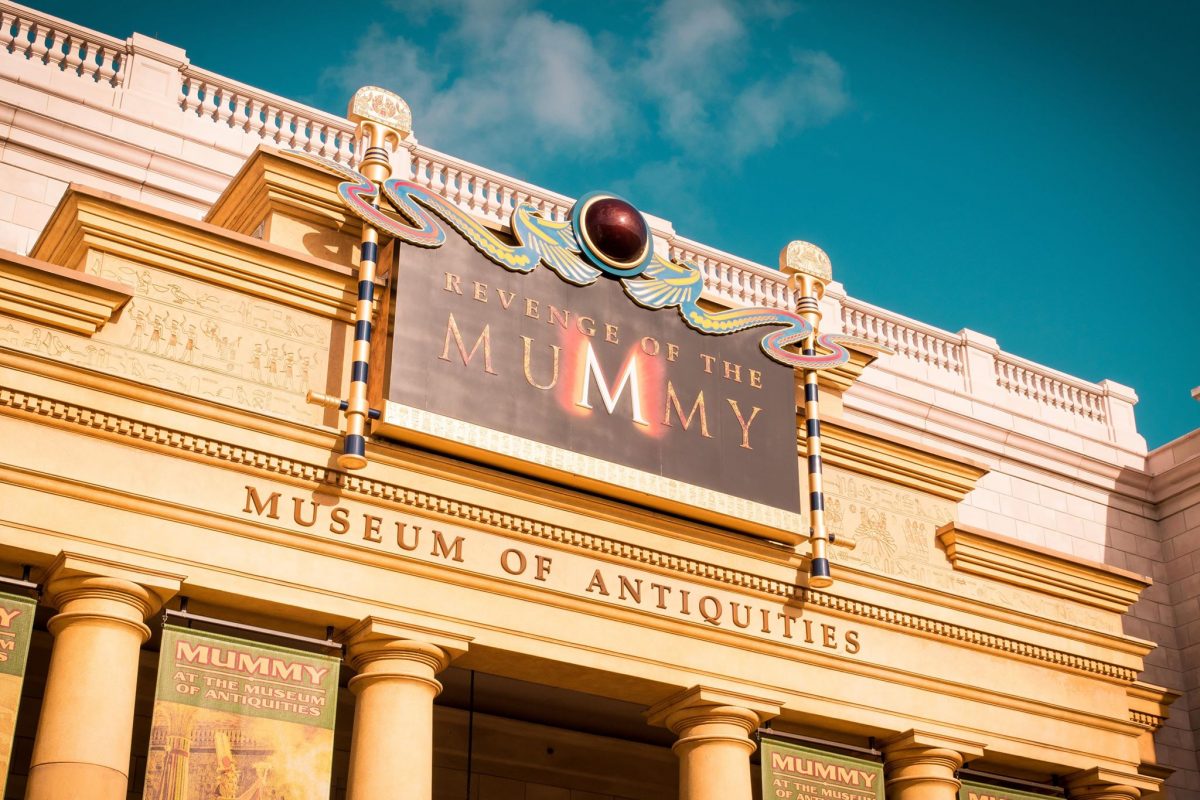 Additional Watching
Based on the urban legends of secret government agents, Men in Black stars Will Smith as wet-behind-the-ears Agent J and Tommy Lee Jones as hardened Agent K. The unlikely pair must work together to defending New York from an alien threat. Also, there's a talking pug.
A reboot of the Universal Monsters movies of the 1930s, this 1999 movie stars Brendan Frasier. An expedition team travels to The City of the Dead and accidentally awakening Imhotep, aka The Mummy. The attraction is a pseudo-sequel to the original movie, with the coaster located on the set of the new movie.
What started out as a cop infiltrating an illegal street racing group morphed into a worldwide phenomenon of heist action movies (with cars). We suggest skipping the first few movies and watching Fast 5 and later to try to understand the plot of the ride (emphasis on try).
Big green, meme-generating ogre subverts fairytales in a big obscene gesture of a movie toward Michael Eisner and the Walt Disney Company. The attraction takes place after the first movie, so stick to that one.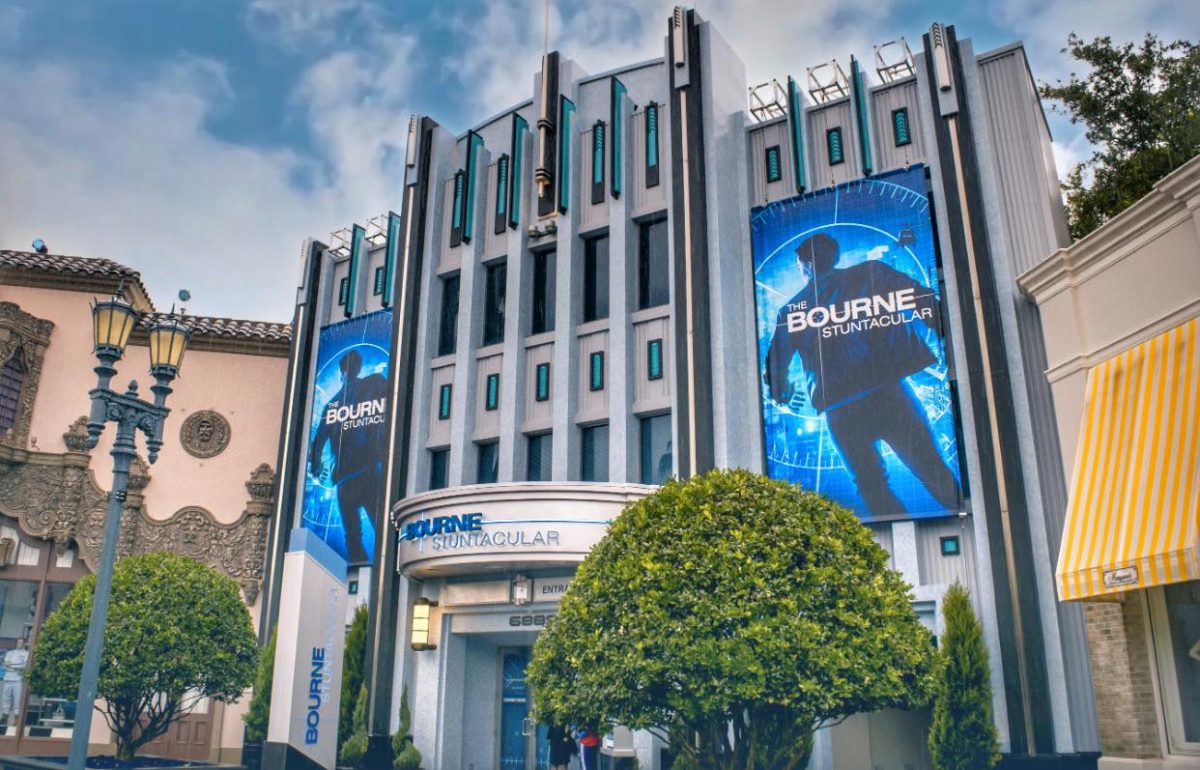 Deep Cuts
Toy Story, but with PETS! How can you go wrong with dogs and cats?
Sleeper super-agent turned rouge is hunted down by those who created him. The movies were influential enough to reboot the Bond series in a more "realistic" direction, but they have not continued their popularity into the 2010s.
Television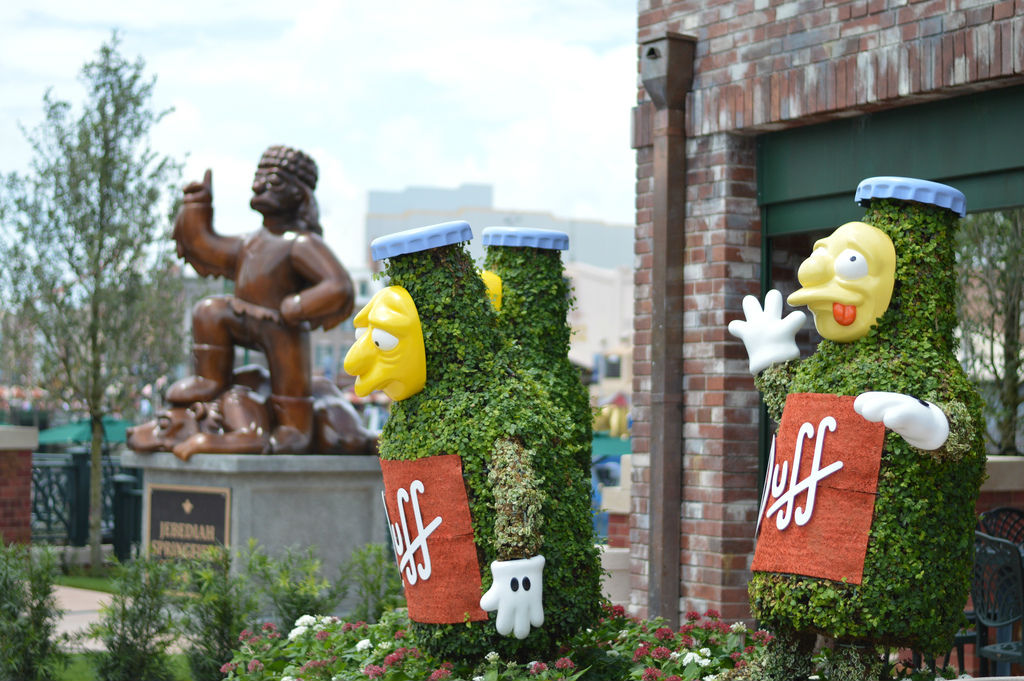 Essentials
The longest-running sitcom ever, The Simpsons has been a staple of Sunday nights for over three decades. Countless amounts of ink have been spilled on the top episodes and best seasons to watch, but I suggest watching anything from Season 3 to Season 8.
Additional Watching
The longest-running late-night talk show (sense a trend?), The Tonight Show runs weeknights on NBC. If you have not watched the show we suggest checking out the short YouTube Clips online from pre-COVID episodes, especially segments shot at Universal Orlando.
Deep Cuts
Wait, why not the MCU? Well, when Islands of Adventure opened the only source materials were the comics and television shows (IoA opened 3 years before the first Toby McGuire movie). One of the biggest inspirations for The Amazing Adventures of Spider-man attraction is the old animated series.
Classic Jay Ward animated television series that stars a plucky flying squirrel, a verbose mouse, two cold war Russian caricatures, and their adventures. Inserted throughout the episodes are several iconic short segments such as Sherman & Peabody and Dudley Do-Right. Dudley, the Canadian mountie with a heart of gold and a head of granite, is the star of Universal's log flume in Islands of Adventure.
And… cut! That's a wrap on movies and television shows featured in Universal Orlando parks. Do you have a favorite movie or show you watch before your trips? Leave it in the wrap party comments below!