SATURDAY SIX: Our 6 Favorite Hotel Rooms at the UNIVERSAL ORLANDO RESORT
This week's SATURDAY SIX takes a look at our favorite hotel rooms at the Universal Orlando Resort! There are always pros and cons to staying onsite during your family's vacation. Several factors need to be considered including cost, amenities, and ease of access. When I was younger, my parents took me to Disney and Universal many times over the years, and we NEVER stayed on site. Not once. For them, cost was the be-all-and-end-all determining factor. Every single one of my Orlando hotel stays were at concrete monoliths off International Drive or 192, had an unthemed rectangle pool, and may or may not have once been used as prisons judging by the size of the rooms.
Now that I'm in charge of making the vacation planning decisions in my family, we pretty much ALWAYS stay on site. Whether it's being able to see giraffes and zebras outside your room at Disney's Animal Kingdom Lodge, or enjoying the opera singers and incredible pool grotto before taking a water taxi to the parks at Universal's Portofino Bay, we have made the "hotel experience" to be a major element of our theme park vacations.  Today we are going to look at some of our favorite rooms at Universal's onsite hotels, starting with…
# 6 – Jurassic World Kids Suite at Loews Royal Pacific Resort
We are currently in the grips of VelociCoaster fever, and the only antidote is more dinosaurs. Over at Loews Royal Pacific Resort there is a Jurassic Park Kids Suite that makes sure that both kids and adults alike remember the sage advice: don't lose your dinosaur.
A kids suite at Universal hotels is basically comprised of two separate living areas A main bedroom and space for adults, and an ultra themed bedroom for kids. The adult's bedroom has a king size bed, a love seat, a desk area, and the suite's bathroom. The attached room is for the kids and has two twin beds modeled as gyrospheres from Jurassic World.
I am a huge fan of the family suites over at Disney's Art of Animation, however one thing I never understood was that the main bedroom – where the adults sleep – is separated from the rest of the suite, giving kids unsupervised access to the hotel door. Universal's kids suites are the complete opposite, with the adult bedroom having the only access to the room's entrance and exit, while the kid's room door only opens into the adult's room. It is a minor thing, but it helps me sleep better at night.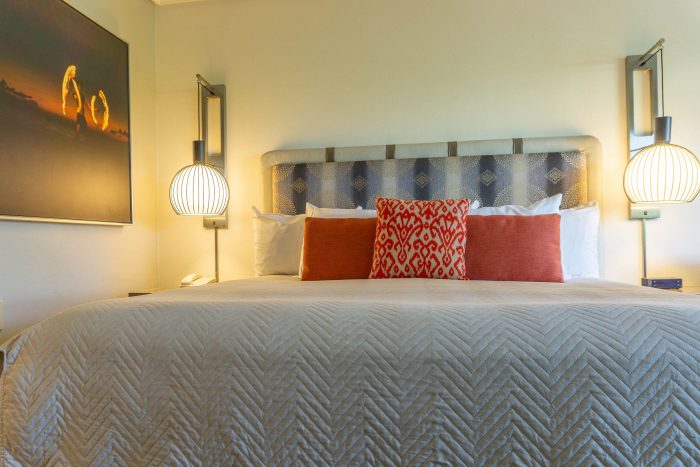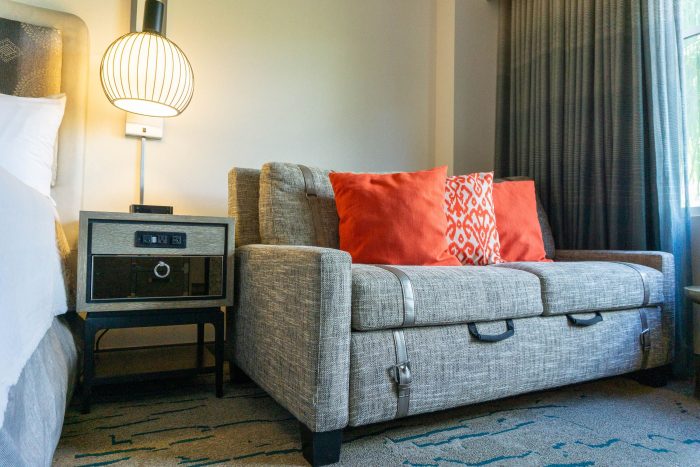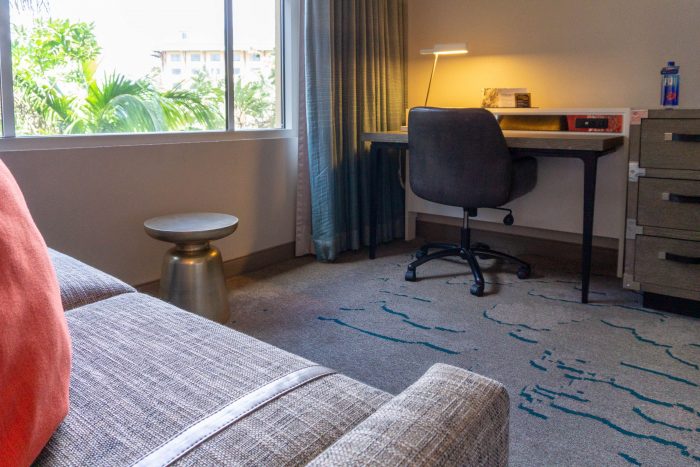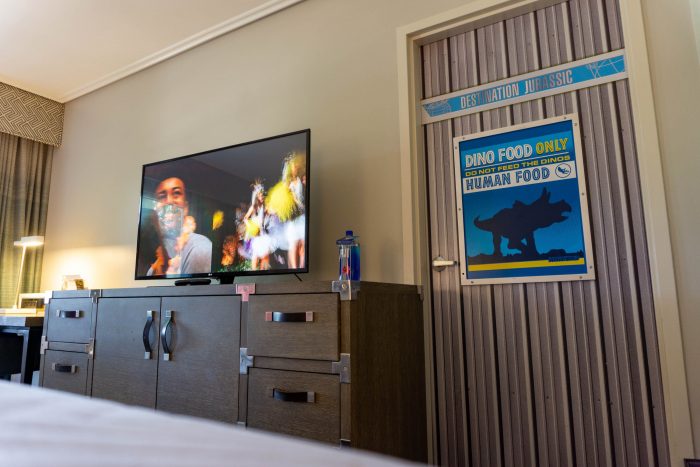 Imagine yourself as a kid again and opening the door to your and seeing this…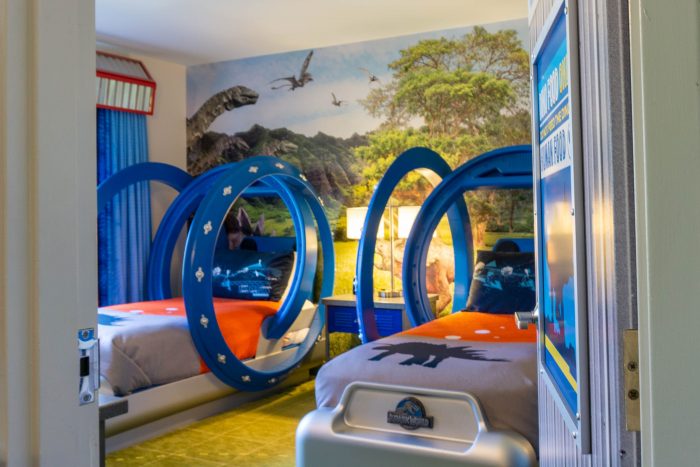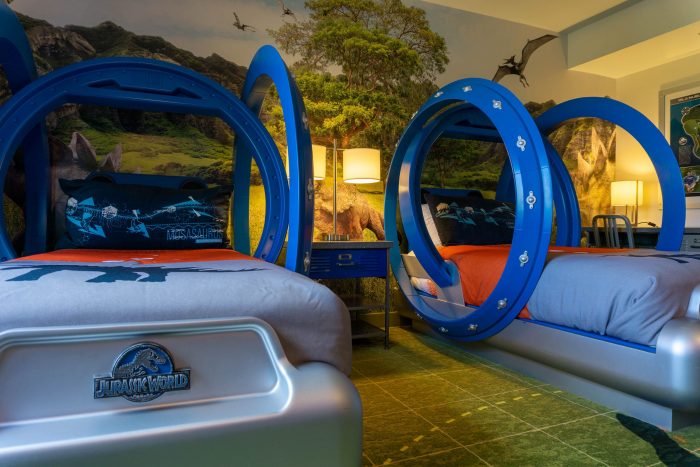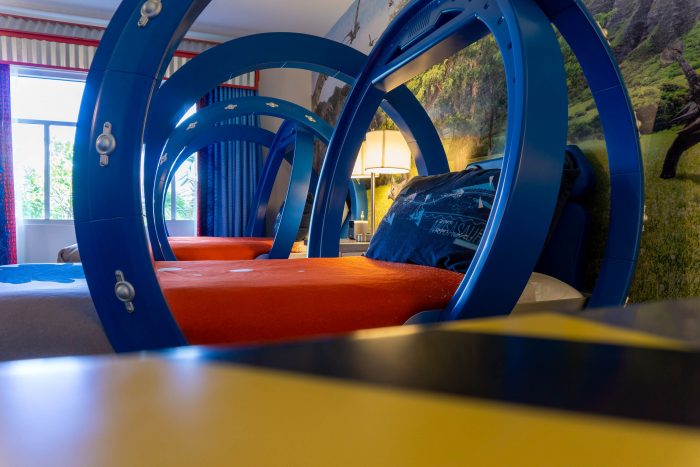 One of the more interesting thing we saw when staying onsite at LEGOLAND Florida was that the room had a "price sheet" if you took things from it (including the flat screen TV!) I chuckled about it at the time, but if Loews would have given a price for one of these Mosasaurus bed pillows I think it would be in my house right now.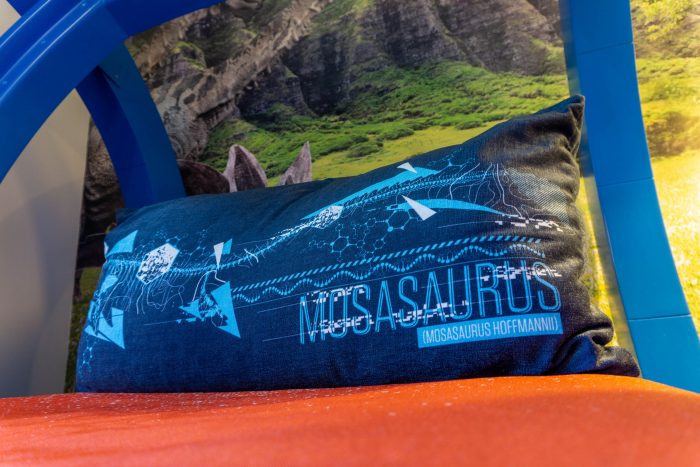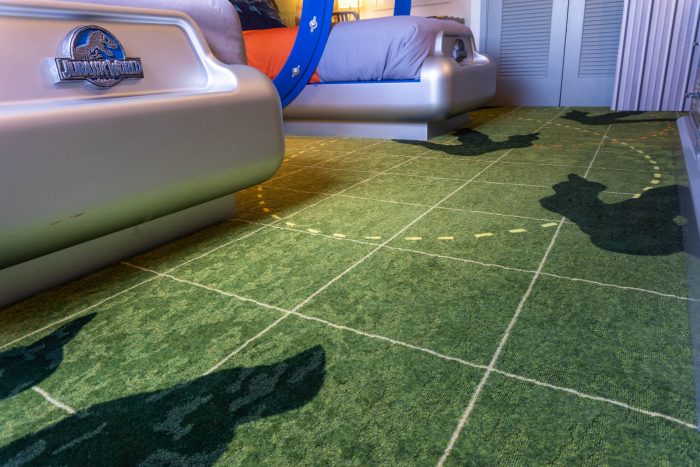 Speaking of things I would have purchased, how about this incredible Isla Nubar map on the wall!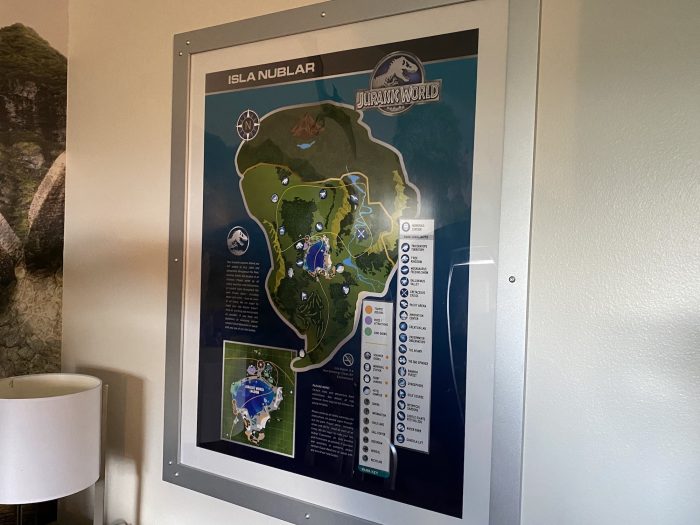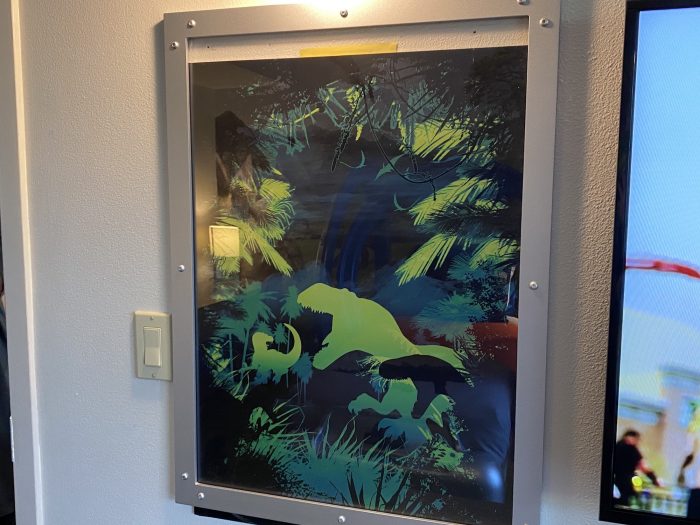 # 5 – Family Suite at Cabana Bay Beach Resort
After a lifetime spent in "standard" hotel rooms, the two things I appreciate now is theming and – maybe more importantly – space. I love my family, but after a week of them in a standard hotel room I'm ready to lose my mind. The family suites at Cabana Bay Beach Resort are the perfect combination of theming, space, and even something my parents would have appreciated…VALUE.
Walking into a family suite is like walking out of a time machine into a more simpler era. The entire theme of Cabana Bay is built around family vacations of years past, and the design aesthetic of the rooms is my jam.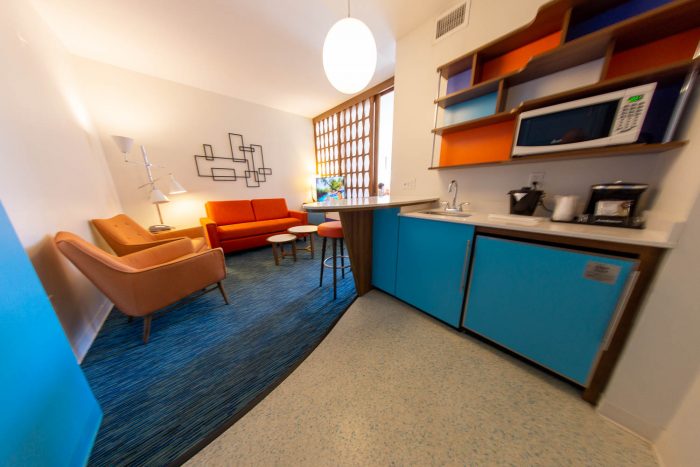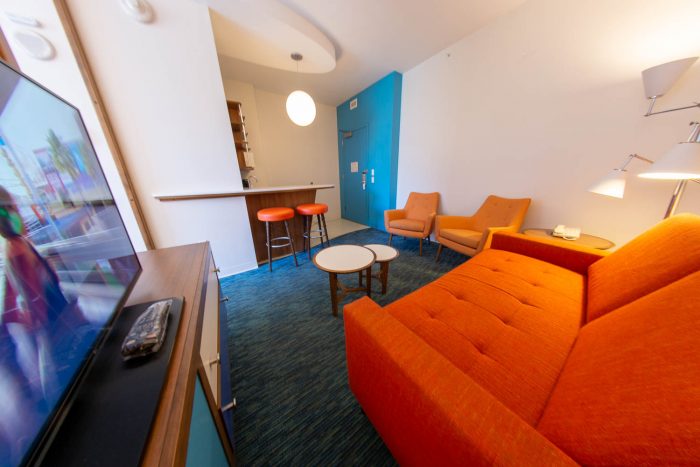 When my family and I sailed on our first Disney Cruise, one thing that stood out to us was the ingenious way that Disney had designed the rooms to take full advantage of such a relatively small space. We've since seen several of the Disney and Universal hotels adopt some of these designs (such as being able to store your empty luggage bags under the bed). Cabana Bay has added some brilliant ideas as well, such as a dresser system that is split between the living room and bedroom, allowing both sides to have access to drawers. The living room has a pull-out sofa and there is a privacy sliding door separating it from the bedroom.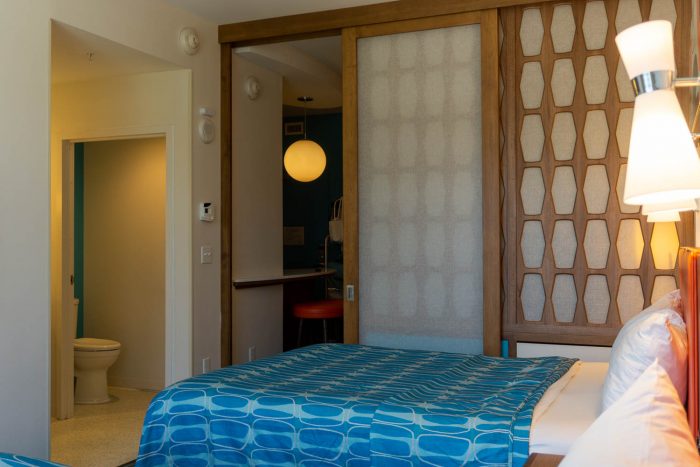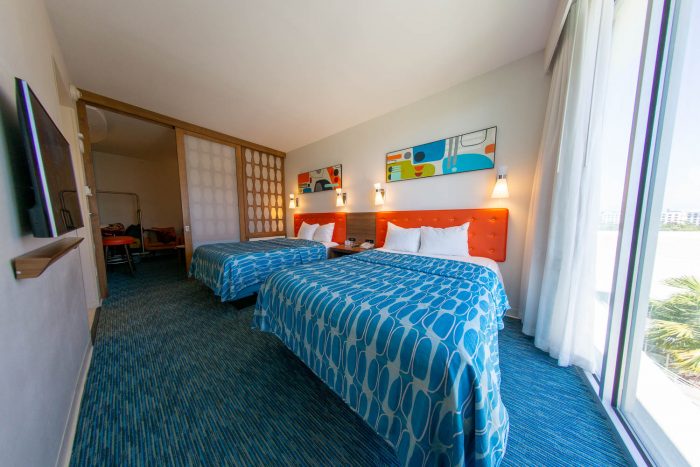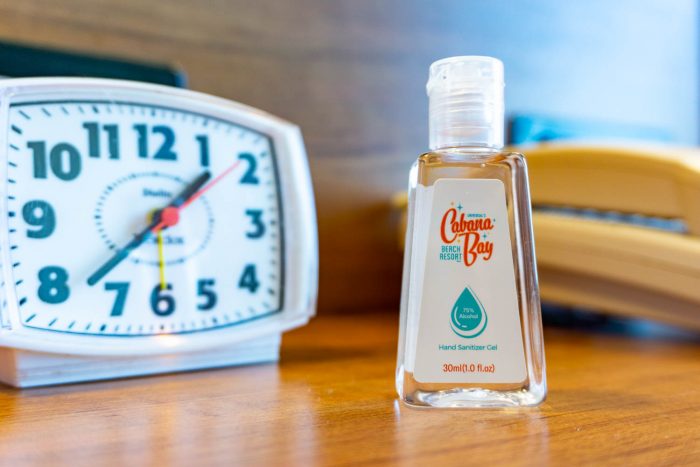 In all my years of going to theme park hotels, I never once cared about the products used in the bathroom. I understand many people are very particular about what they use for soap, shampoo, and conditioner, but for me it never really mattered. Whether it was H2O products at Disney deluxe resorts or some generic stuff at other places, it all was the same to me. That changed with Cabana Bay, because when you walk into the bathroom…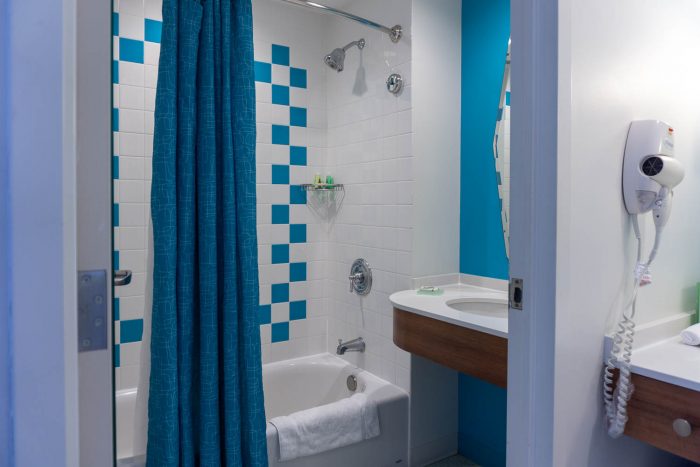 The retro theming extends all the way down to the toiletries! Just incredible.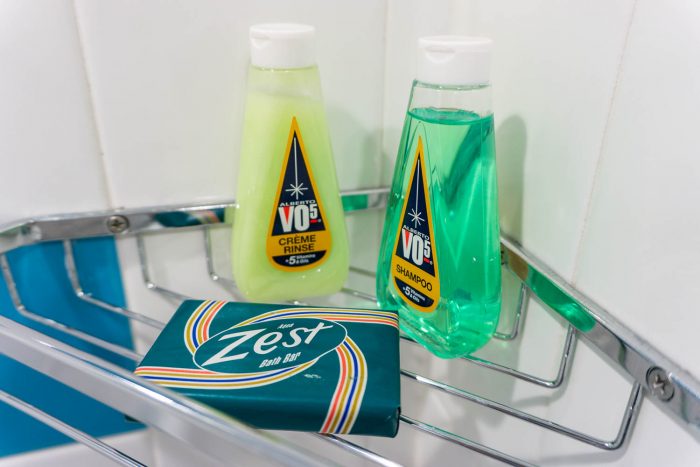 Cabana Bay also helped lead the charge in separating the bathroom so that two guests can get ready at once. A door can close between the sink/vanity and the toilet/shower. This can an invaluable help in getting everyone out of the room in the morning to enjoy the extra hour of park time you get as an onsite guest at the Universal Orlando Resort.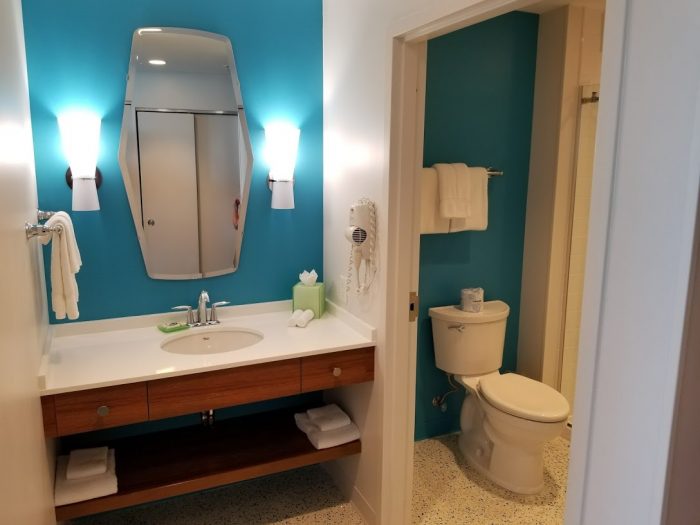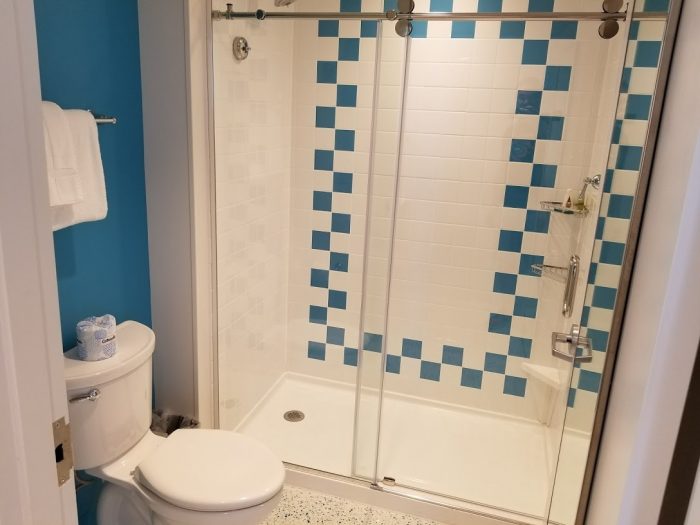 # 4 – Family Suite at Endless Summer
Speaking of "value," my family and I recently went on a mini-vacation to Universal and we had reserved a stay at Royal Pacific several months ago. The original plan was that we were going to drive up early on a Monday morning, check into the hotel and rope-drop Islands of Adventure. That would mean waking up at 5:00 a.m. that Monday. On that Friday, we decided to get a hotel room on Sunday so we wouldn't have to wake up so early on Monday. The Royal Pacific was sold out, but we did find availability at Dockside Inn & Suites. For just over $100 we stayed in one of their family suites and were blown away!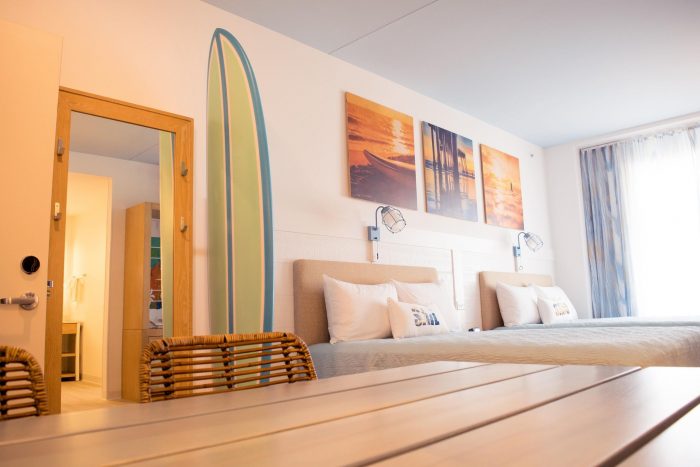 Dockside and Surfside make up Universal's Endless Summer Resort. They are sister resorts and the room types at each are exactly the same with some minor theming changes such as artwork on the wall. Below is a picture of the bedroom and kitchen area of a Surfside family suite. The refrigerator is bigger than you would think for a hotel room and it was great having the picnic table to have meals at. Note the hooks to hang clothing on located in the area below the tv. Maximizing space is the new mantra at Universal's hotels and it makes the experience so much better.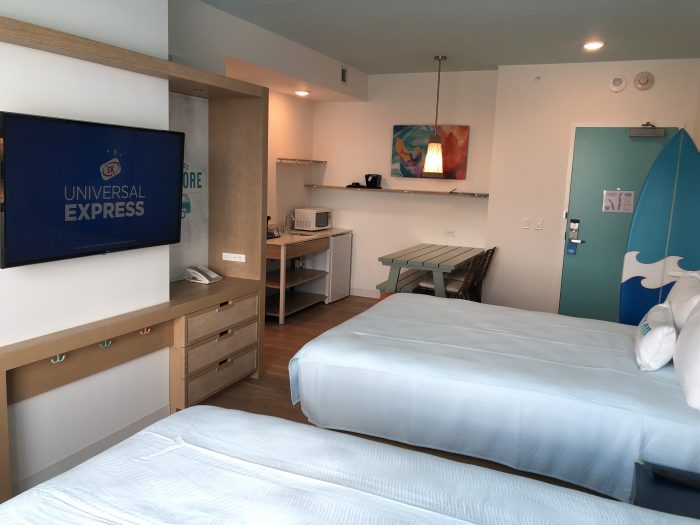 In both bedrooms of the family suite there is an alarm clock next to the bed, however we discovered something interesting that is also available….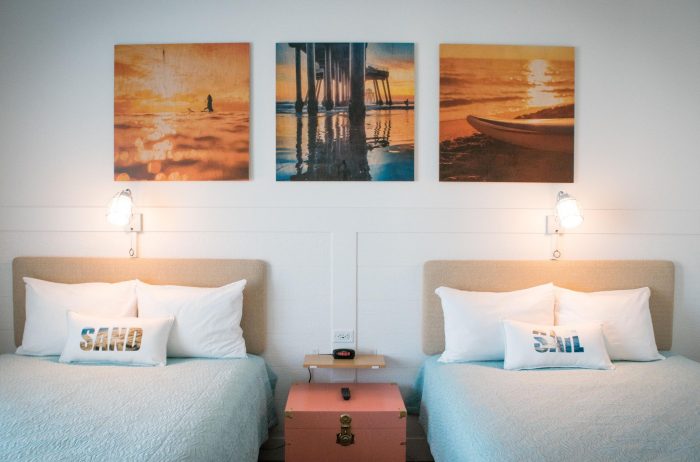 The tvs at Endless Summer are smart tvs and loaded with fun features.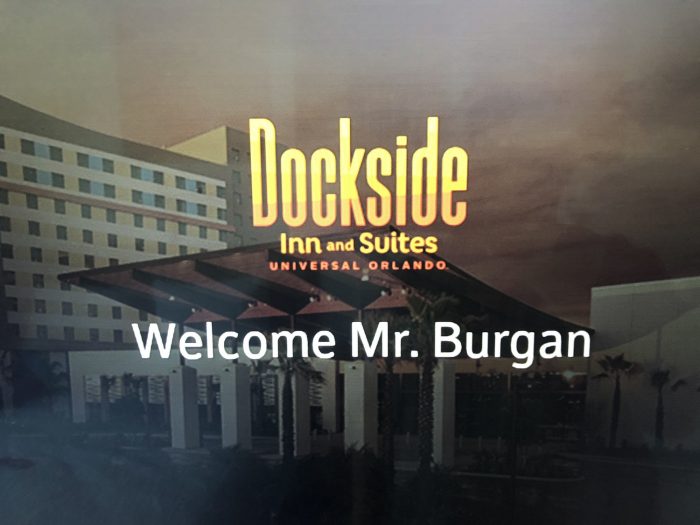 Including a tv alarm you can set to wake you up. If me and TouringPlans' own Guy Selga had our druthers, we would be woken up to an episode of Alf, but I can't give you an update on that until Sony's restraining order against us expires.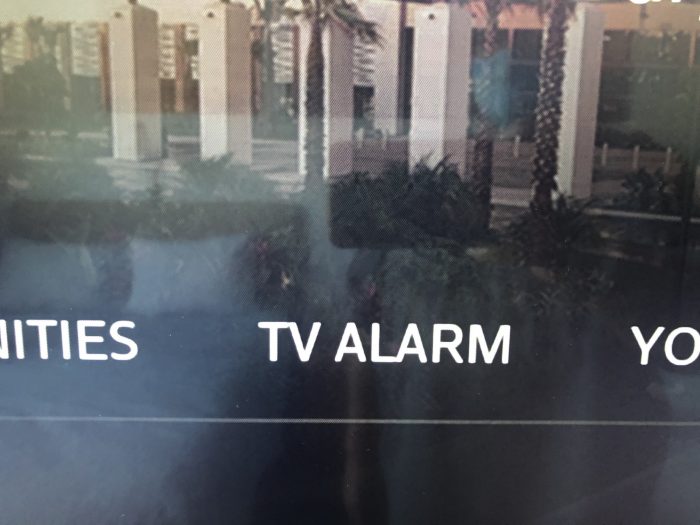 Another feature in the Endless Summer rooms is this cool way to conserve energy, which many have seen before when traveling internationally or on a cruise ship. Here in America though, we are used to just leaving every light on in our hotel rooms, even when we go to the theme parks for the day. I'm pretty sure our Right To Waste Natural Resources is in the Constitution somewhere. At Endless Summer, guests need to put their room key into the holder on the right and it allows them to then turn on the lights. When the room key is removed, the power to the lights is shut off.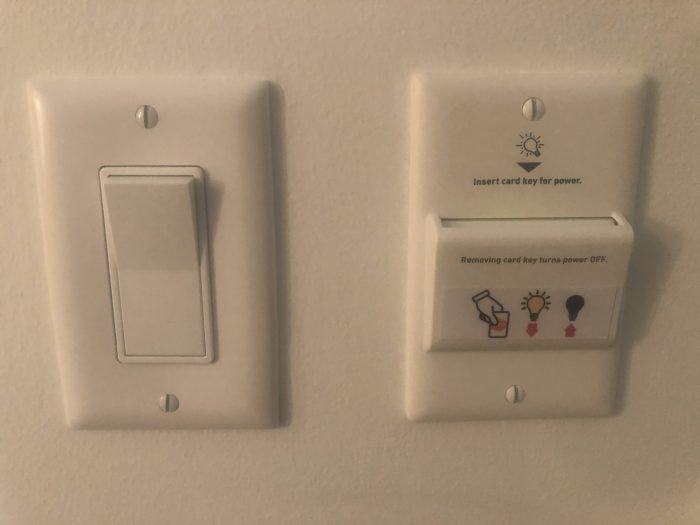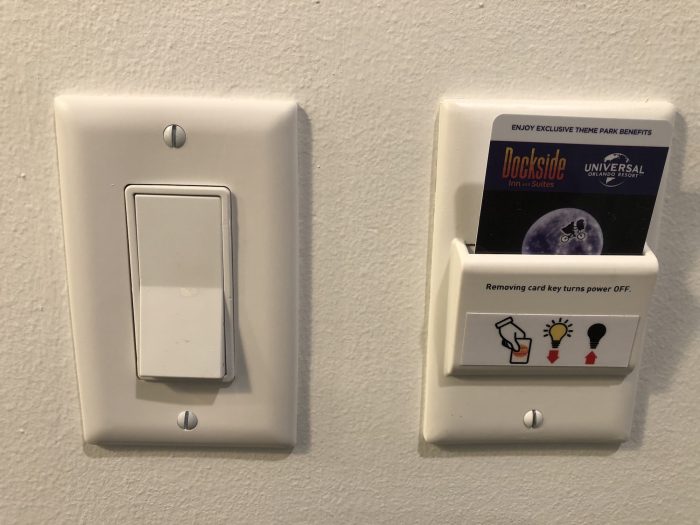 Another "they went much harder than they had to" surprise was Endless Summer having it's own line of toiletries. For me, little touches like this stays with me when looking back on vacations and encourages me to book another stay.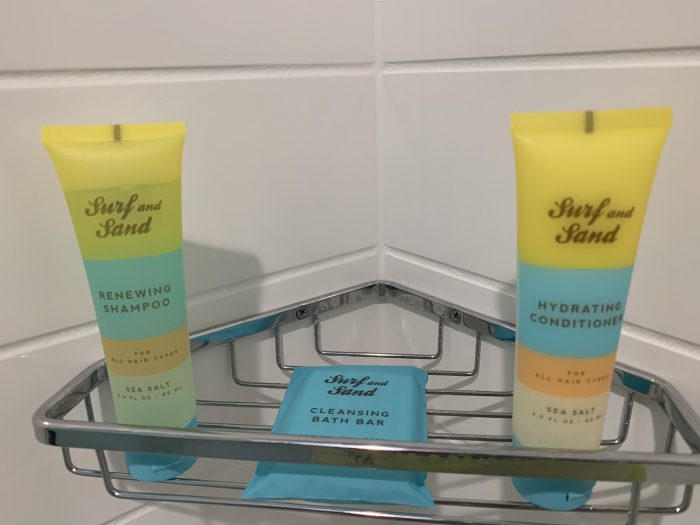 Check out the video below to get a quick overview of what is included in a family suite at Endless Summer.
Like I said earlier, we booked a last minute stay, on a weekend no less, and here is what we paid: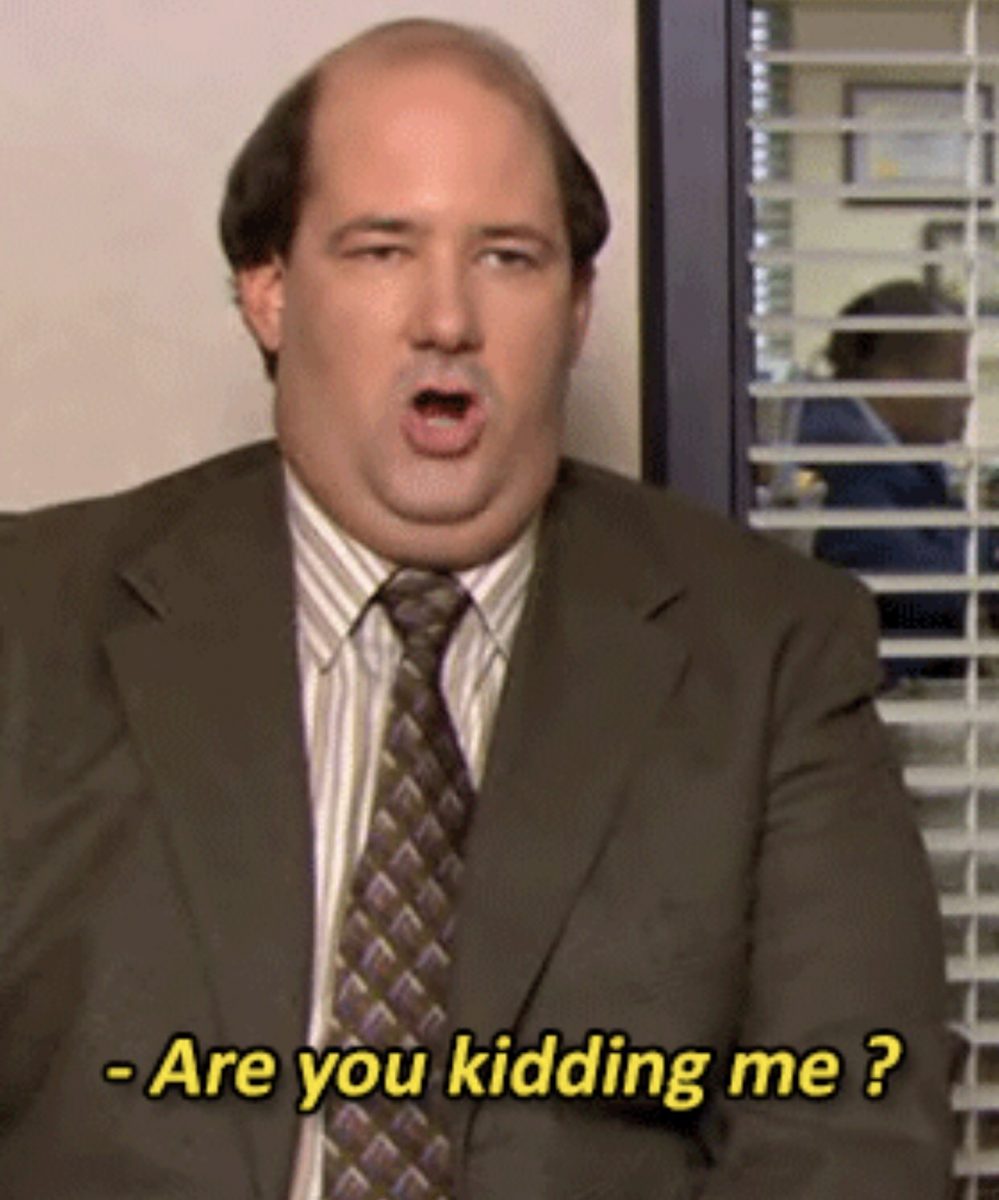 # 3 – Future Rock Star Suite at Hard Rock Hotel
Time to head on over to the Hard Rock Hotel to check out a room which will let both kids and adults channel their inner rock star…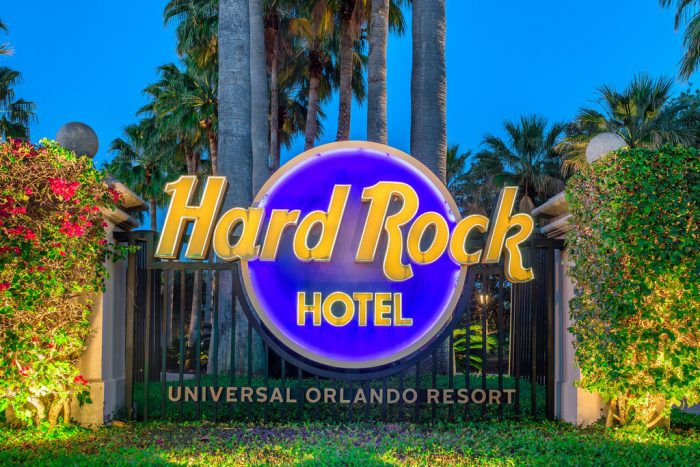 In general, standard hotel room size, even at Disney Deluxe Resorts, is under 350 square feet. The Jurassic World Kids Suite is 670 square feet, while the family suites at Cabana Bay Beach Resort and  Endless Summer are between 430 and 440 square feet. The Future Rock Star Suite at Hard Rock Hotel is a whopping 800 square feet! The main bedroom includes a king size bed for the adults along with a living room.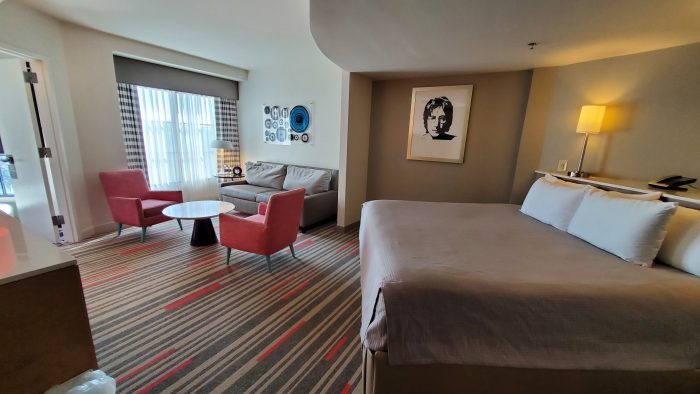 Connected to the main bedroom via a door that only opens to the adult's room, is the kid's bedroom with two twin beds.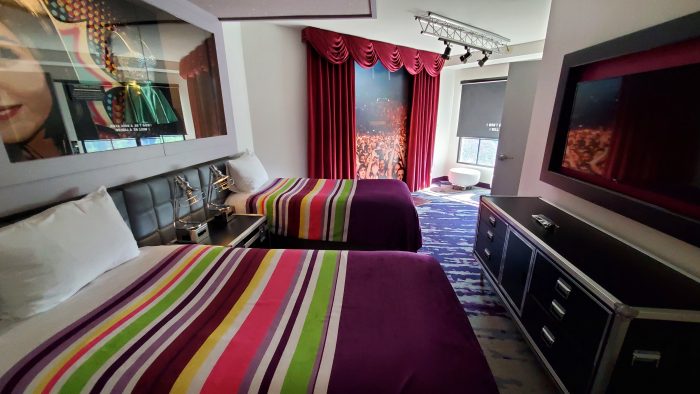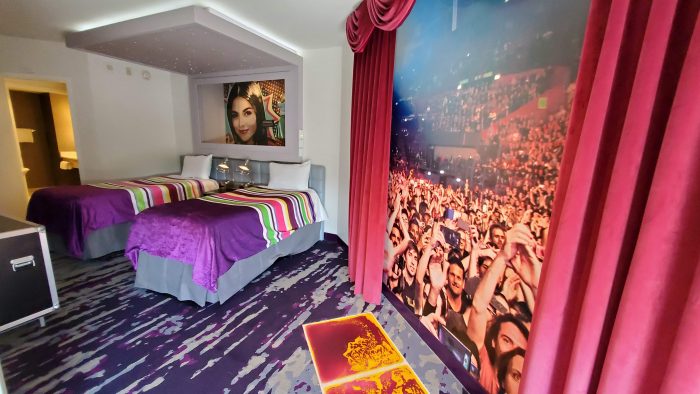 This hallway in the Future Rock Star Suite leads to a gigantic closet, but on the right you'll see a unique mirror…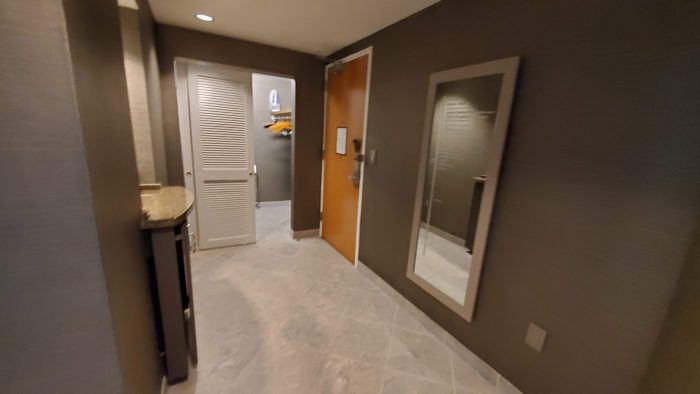 This mirror is similar to a theme park "height check board" except that instead of seeing what rides you are tall enough for, you can see your height compared to many famous musicians including Elvis Presley, Beyonce, and Lady Gaga.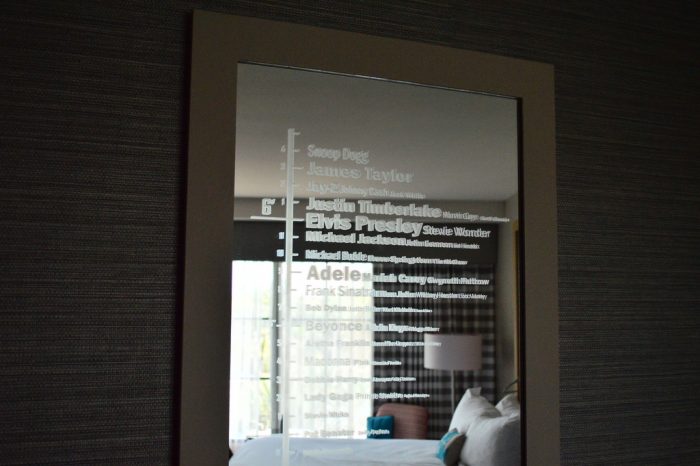 The closet in the Future Rock Star Suite is bigger than my first apartment.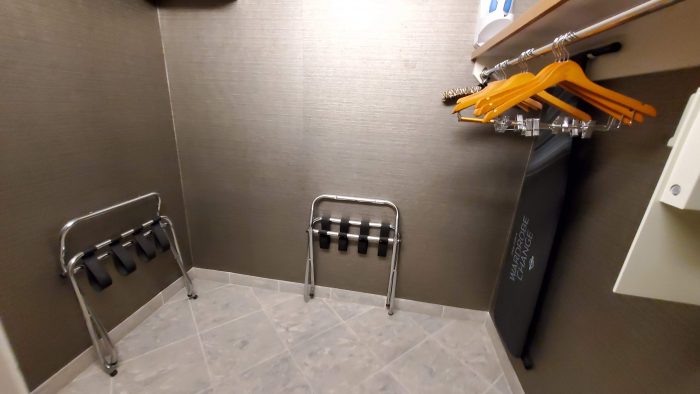 # 2 – Despicable Me Kids Suite at Loews Portofino Bay Hotel
For those who have never stayed at Loews Portofino Bay Hotel, their standard hotel rooms are the largest of any hotel at Universal or Disney. Like the Future Rock Star Suite, Portofino's Despicable Me Kids Suite clocks in at 800 square feet that is one part classy and one part whimsy.
The adult's room features a king size bed and a living room area.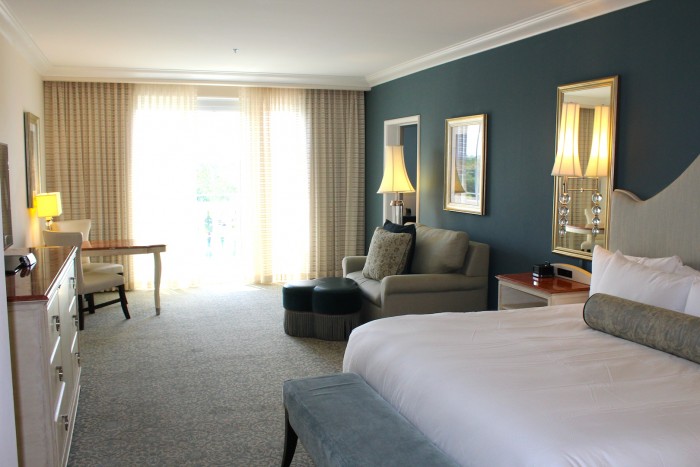 The door to the children's area is themed so well that the kids loved slamming the door and pretending they were Gru from Despicable Me. There is even a spinning wheel like you would see on some old timey bank vault. When we opened the door, the pictures just do not prepare you for how large everything is. The bomb beds are much bigger than a regular twin, and the kids loved playing in, around, and on top of them. Gru's scarf as an accent on the bed was a great touch, with the chair and lighting fixtures in the room seemingly straight from the movie. You know you've hit a home run when the kids need to say goodbye to the room when we checked out and added, "we love you."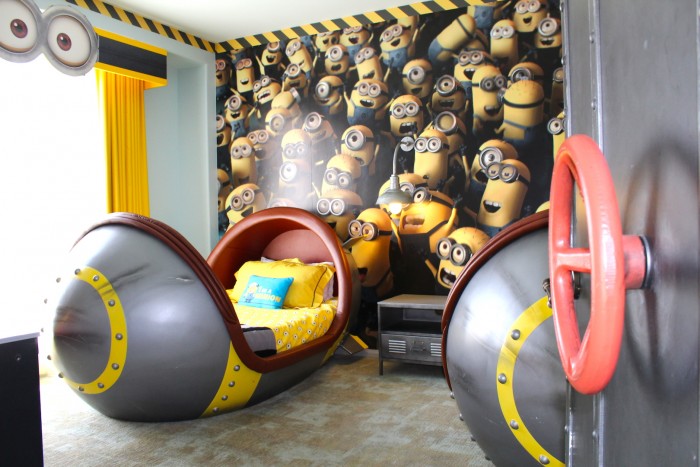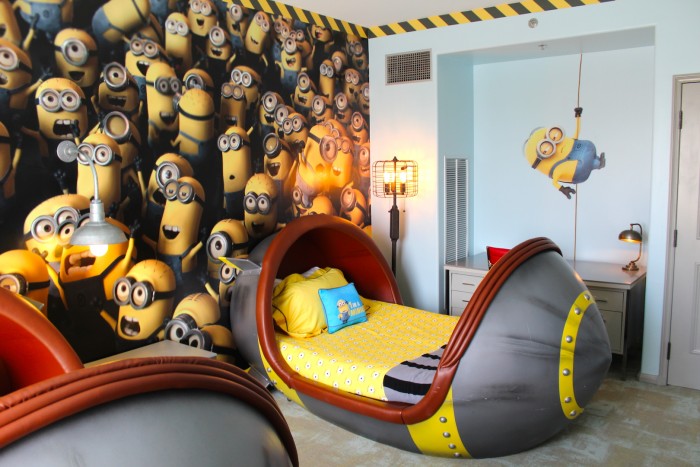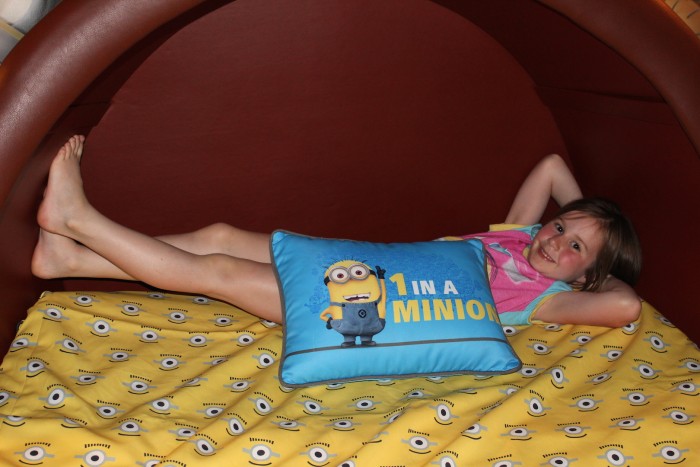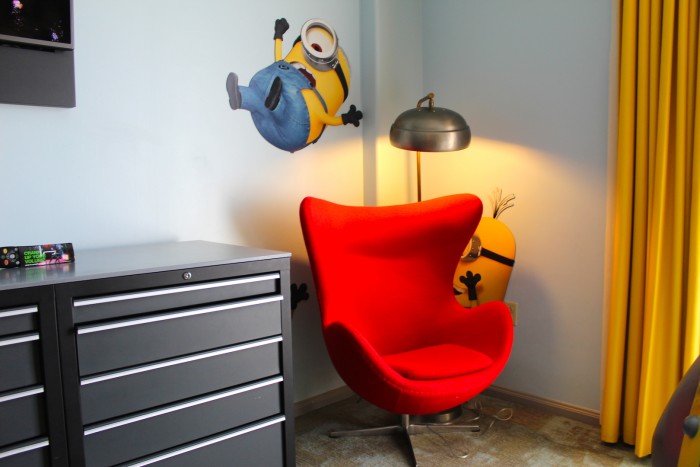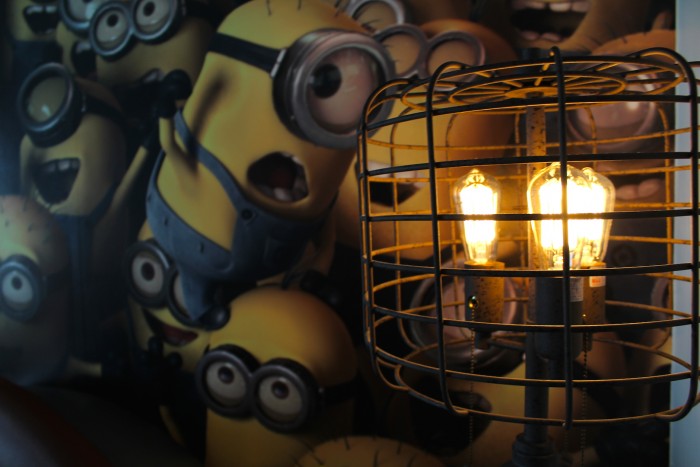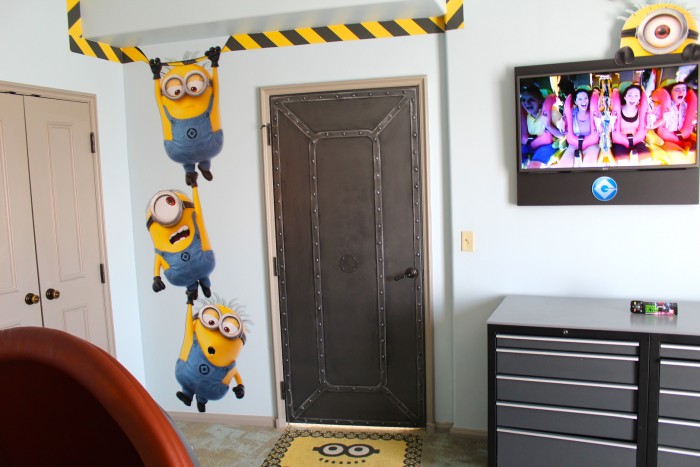 # 1 – Volcano View at Cabana Bay Beach Resort
We've been on the record many times saying that Volcano Bay has become our favorite park in all of Florida, and Cabana Bay is all but connected to it! In fact, guests staying at Cabana Bay have their own dedicated walkway (and security check) to get to the park. For me personally, being close to a park is my absolutely favorite part of an onsite hotel. Being able to walk to Disney's Magic Kingdom made me love The Contemporary. Being able to walk to EPCOT and DHS made staying at Yacht Club and the Boardwalk a blast. I always thought the walk from the Royal Pacific to Islands of Adventure was quick, but the jaunt from Cabana Bay to Volcano Bay is the fastest of all.
The Volcano View rooms at Cabana Bay are available in standard rooms and family suites.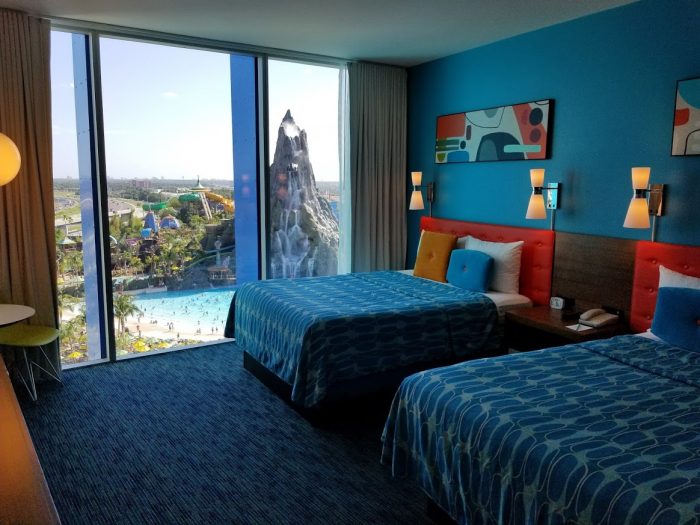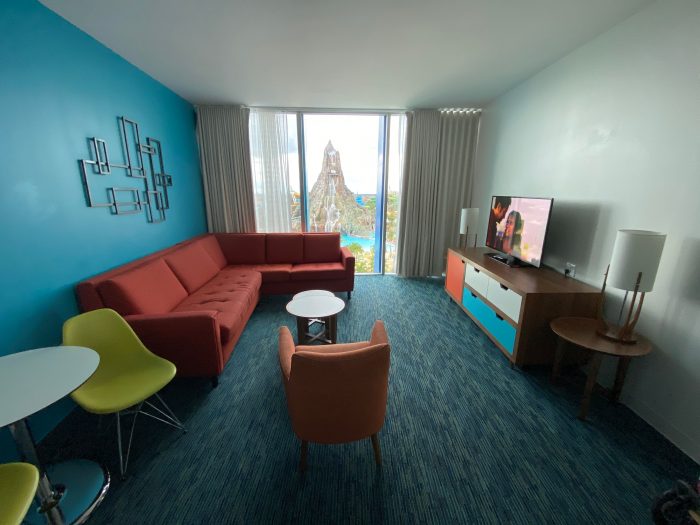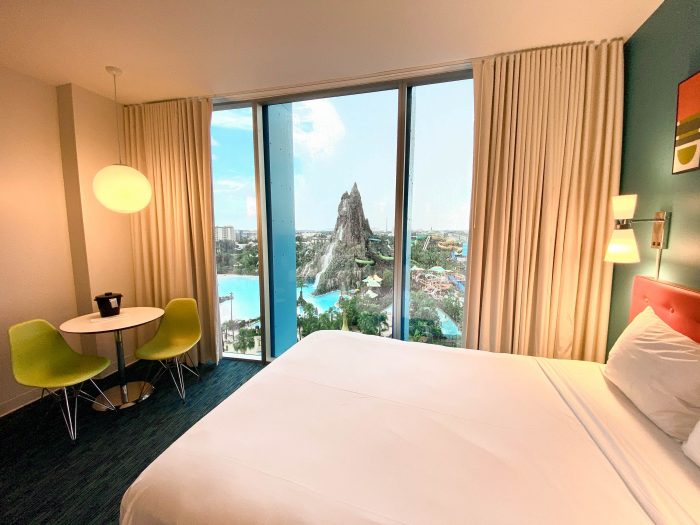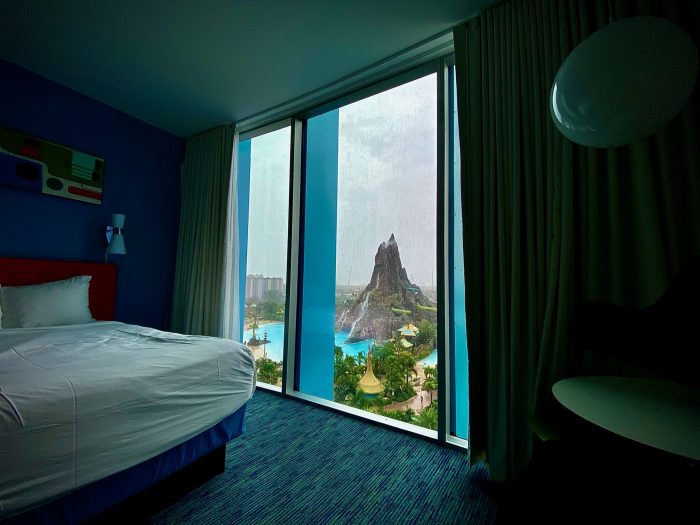 This is what makes it all worth it.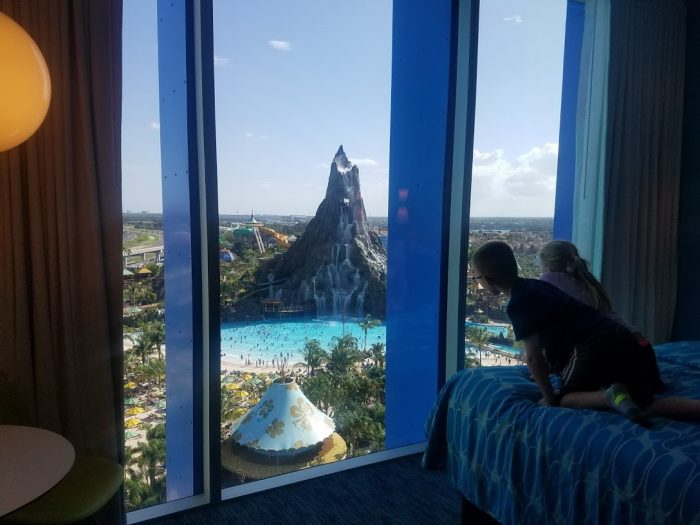 How can you not have a great day when you wake up to seeing this outside your window?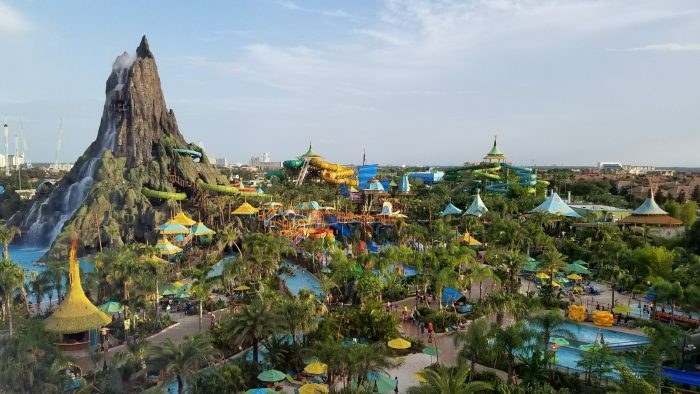 Seeing Volcano Bay at night while you relax in your hotel room is transcendent.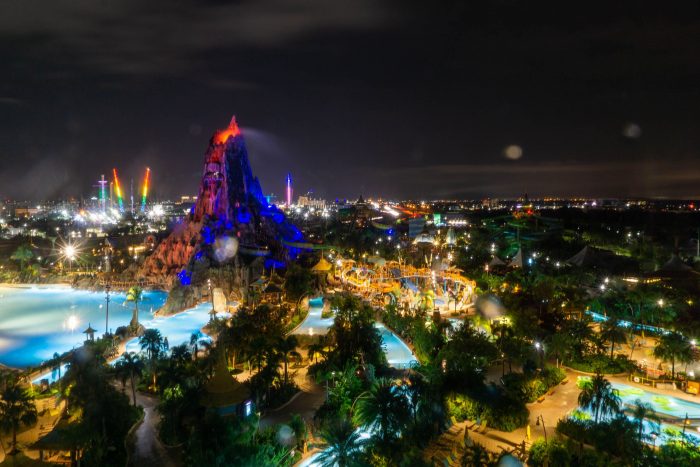 To show how close some of the rooms are to Volcano Bay, here is a shot of Volcano Bay's entrance with a Cabana Bay tower rising in the background. So close you feel you can touch it!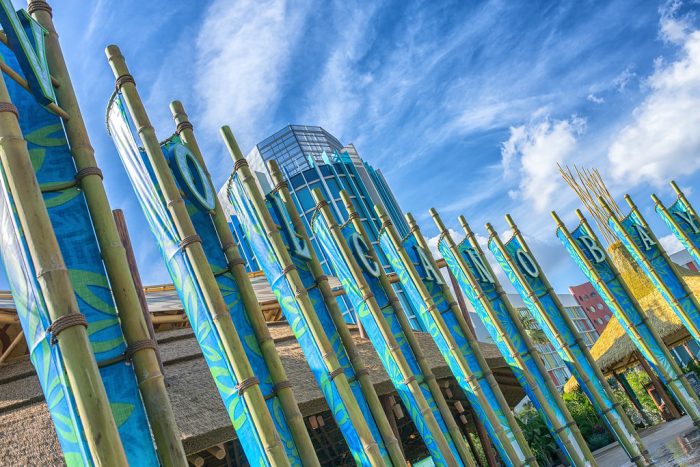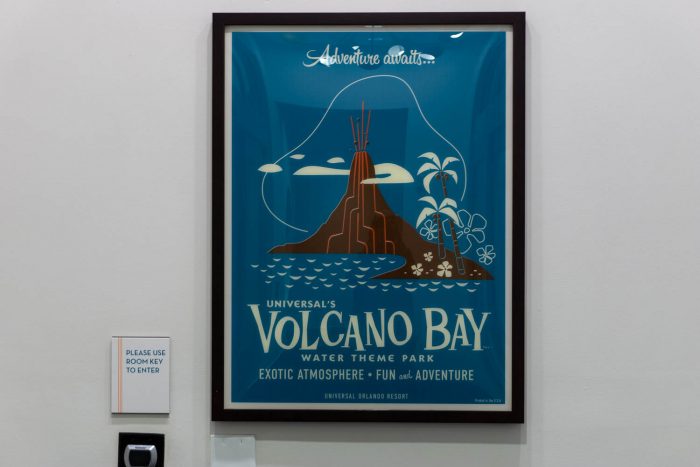 The walk for Cabana Bay guests over to Volcano Bay is quick and easy. There is signage everywhere.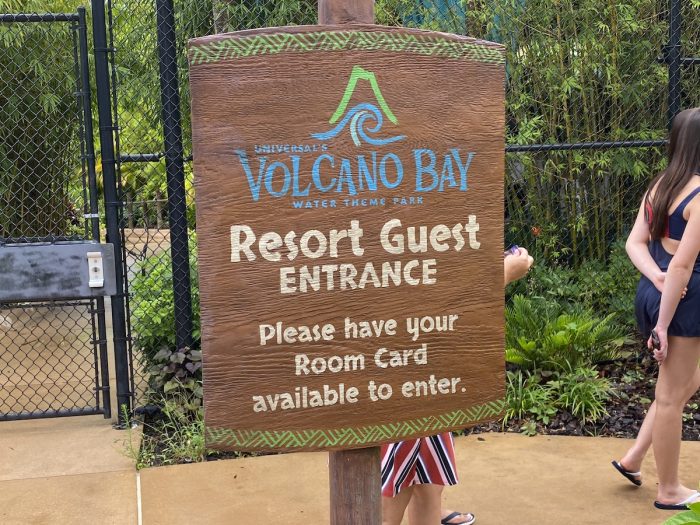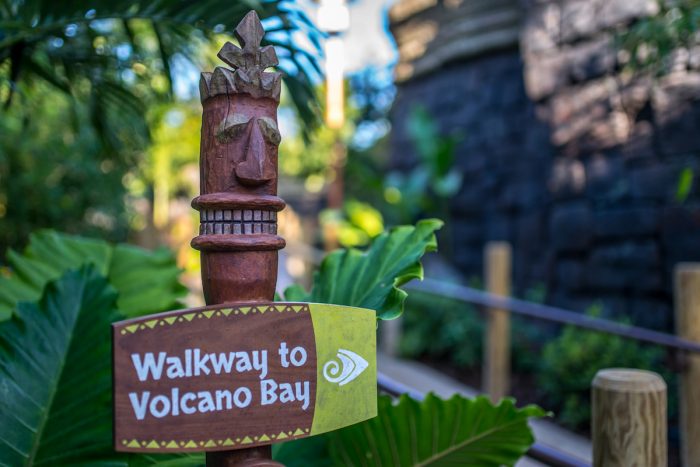 HONORABLE MENTION – Kids Suite at Loews Sapphire Falls Resort
Pound for pound, Loews Sapphire Falls Resort just may be my family's favorite onsite hotel at Universal or Disney. With all factors considered: price point, rooms, dining, bars, amenities, pool, and transportation to parks, it's hard to beat. To top it off, Sapphire Falls is also pet friendly. We love that Sapphire Falls lets you escape to the Caribbean with it's level of theming throughout the resort. For people like us who enjoy to take a "pool day" or just spend a lot of time relaxing at the hotel, we find it hard to beat Sapphire Falls. The kids suite is 529 square feet and features a nautical theme.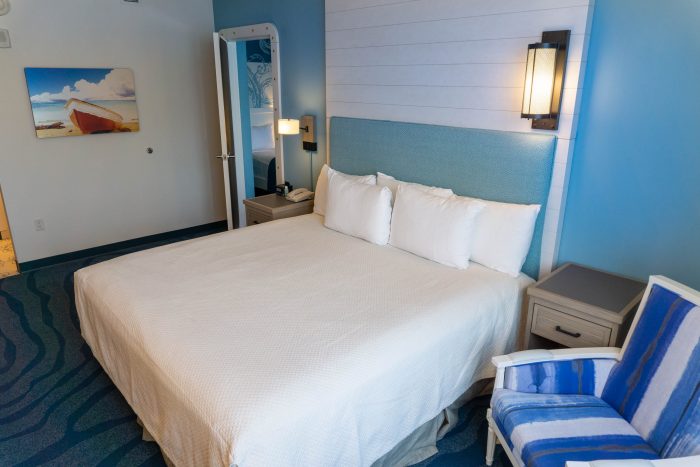 Like the other kids suites, the door  from the kid's room only leads to the adult's room, there is no direct access from the kid's room to the hallway.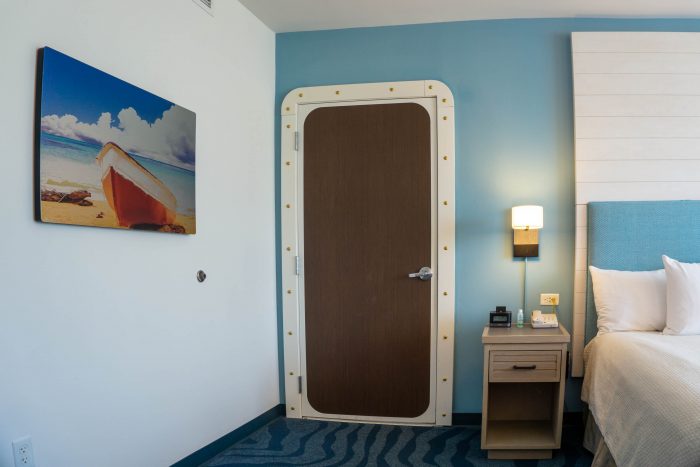 Along with two twin beds, the kid's room has a large table and chairs. This can become very handy for fun activities like board games, bracelet making, or even putting LEGOs together.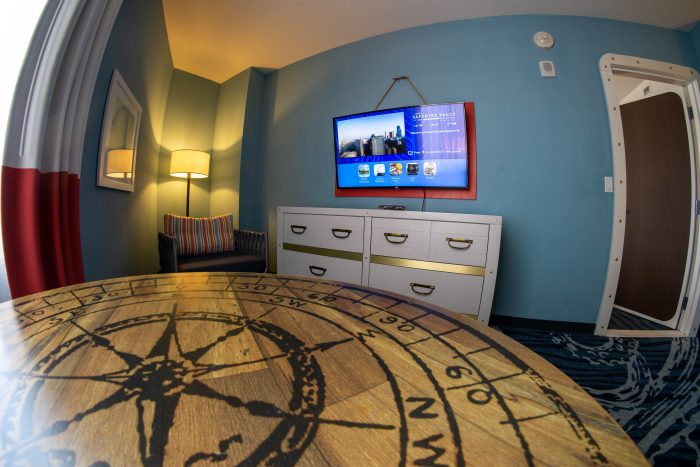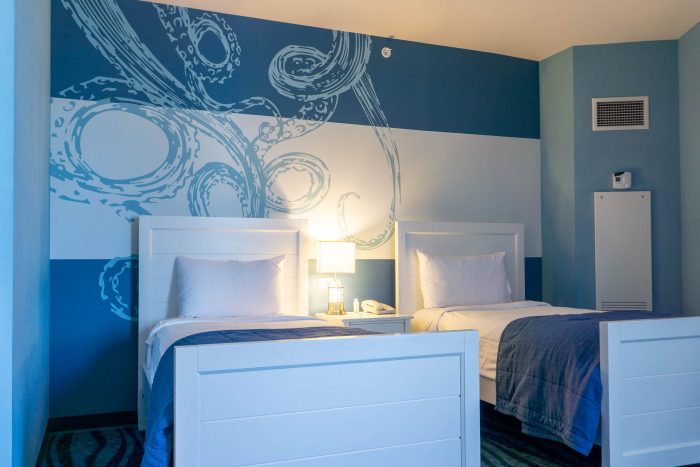 One of my favorite parts of Sapphire Falls in general is the amazing lighting features throughout the resort, including the rooms.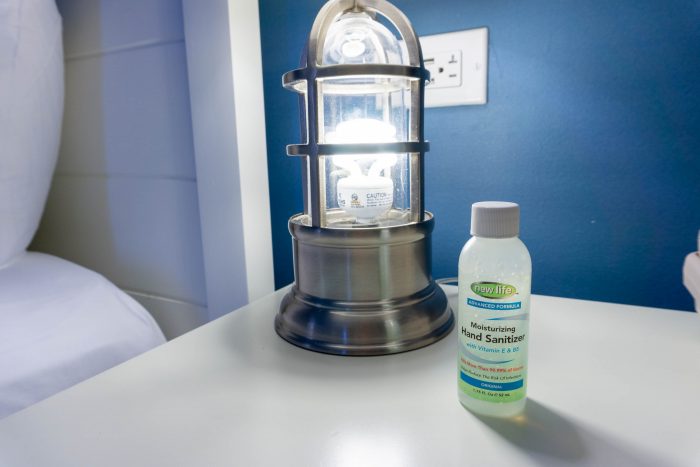 By tapping on the bathroom mirror you can adjust the brightness of the bright white light in the middle of the mirror. This helps for anyone who gets up in the middle of the night, as they don't have to turn on any overhead lights in the room and can just tap on the mirror to give themselves some light as they use the bathroom.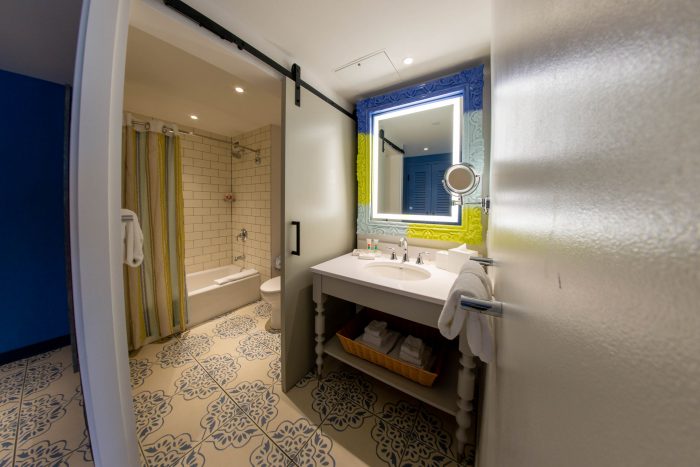 So there you have it: Our Six Favorite Hotel Rooms at the Universal Orlando Resort! See you next weekend for the latest installment of the SATURDAY SIX, where we'll look at something fun from the world of Disney and Universal. If you enjoyed yourself, be sure to check out The Magic, The Memories, and Merch! articles covering the latest from the Disney Outlet Stores. You can also follow Your Humble Author on Twitter (@derekburgan).
If you enjoyed this article, you will surely like the following: 
DAVID & DEREK: The Do's and Don'ts of COVID-19 Safety Protocols at the Theme Parks
6 Pieces of Disney Merchandise That Don't Exist (but Totally Should)
SATURDAY SIX Presents: The Disney Signage Hall of Shame
Special Thanks to The Elite Brandon Glover, the bio-est of all reconstructs @bioreconstruct, Captain Cruiseline Scott Sanders of the world famous Disney Cruise Line Blog, my personal protege Hunter "Elvey" Underwood, artist @SonderQuest, the SAT SIX Fun Squad of Parkscope Joe and "the Dadalorian" Nick, hot shot Michael Carelli, charter member of the Universal Four @Nitro230, and Hermione Granger's tutor Megan Stump for their invaluable assistance with this article. The SAT SIX is inspired each week by goofballs Aengus Mackenzie and LitemAndHyde and you Potterheads will  enjoy Meg's other blog work over at the Central Florida Slug Club.