BLUE MILK: First Taste at Galaxy's Edge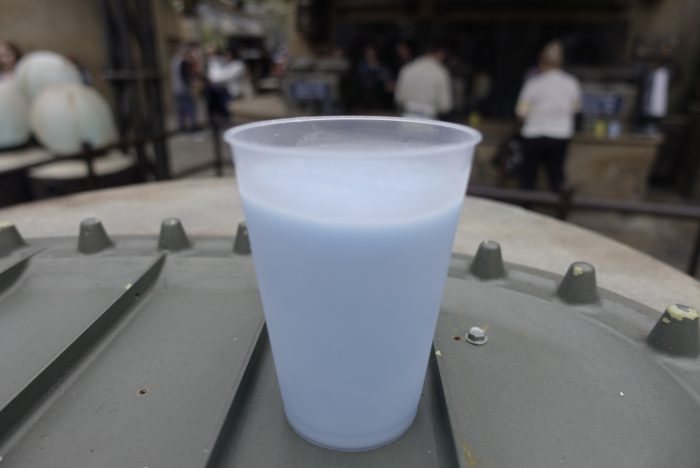 The single most anticipated food item at Star Wars: Galaxy's Edge is Blue Milk, just like the beverage Luke drinks at the beginning of Star Wars: A New Hope.
Available, not surprisingly, at a stand called The Milk Stand, blue milk sells for $7.99. The exact recipe is a secret only for the Jedi, but Disney calls it, "Frozen, plant-based blend of coconut and rice milk."
It's supposed to have dragon fruit, pineapple, lime, and watermelon flavors, but our blue milk guinea pig Guy Selga says it tastes like, "Slushy milk with light blueberry flavor. Not sure I'd pay $7.99 again, but it was worth a try." I guess when it's an unfamiliar item, your mind inserts the flavor it thinks that item should be.
In addition to blue milk, there's also a green milk version that's supposed to have orange, passion fruit, and grapefruit flavors, but Guy will probably tell us it tastes like green.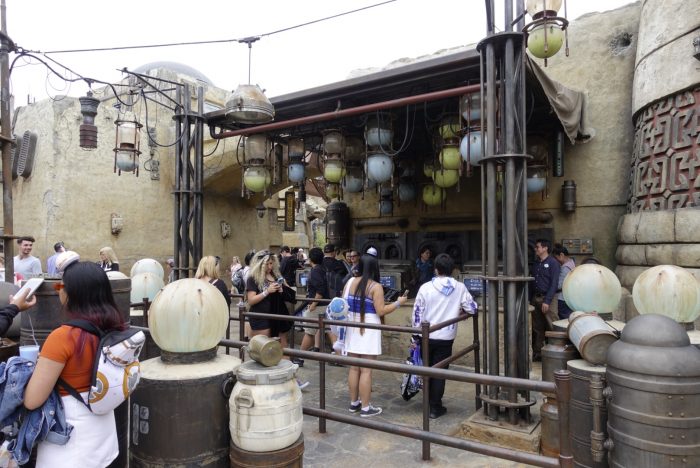 Is Blue Milk on your must-buy list for Galaxy's Edge?