Blue Milk Pricing Revealed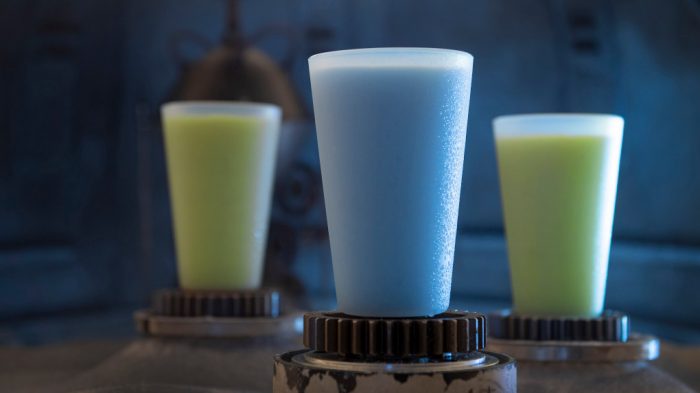 The Orange Country Register is out with a story this morning that reveals the pricing for the Blue Milk at Star Wars: Galaxy's Edge, Disneyland.
The story notes that Blue Milk will be priced at $7.99. This is more than the signature drink of Universal Studios' Wizarding World's signature drink, Butterbeer. Currently, all version of Butterbeer cost $7.49 at Universal Studios Hollywood.
Blue Milk, really a frozen blend of coconut milk and rice milk, will be sold at Kat Saka's Kettle. Blue Milk will have dragon fruit, pineapple, lime, and watermelon flavors. A companion drink, Green Milk, will have orange, passion fruit, and grapefruit flavors.