Comparing Grocery Delivery Services at Walt Disney World
Many guests staying at the Fort Wilderness Resort cabins or the DVC Villas with kitchens are looking to enjoy the comforts of home and maybe the ability to save a few bucks.
Fortunately, there are several ways to get groceries and supplies delivered to the Disney Resorts these days; and during a recent stay at the most magical place on earth, we tried out not one — but THREE — grocery delivery services to compare!
So let's get started with Disney's own delivery service for the Fort Wilderness Resort Cabins.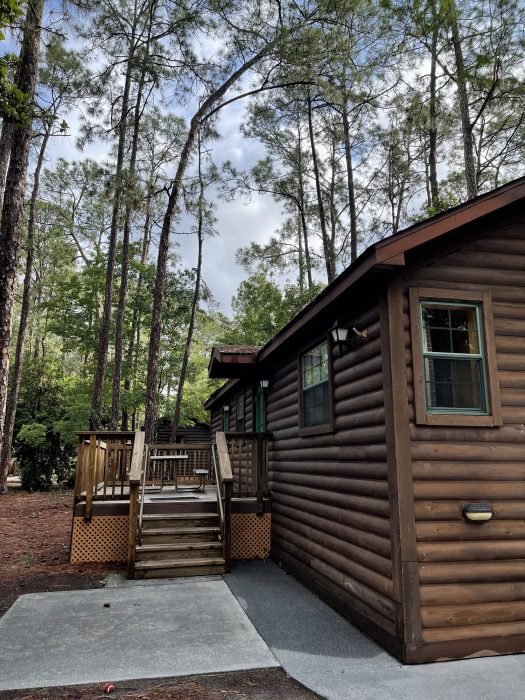 How it Works:
Guests can build their order via a pre-selected menu of items and place their order via mail, fax, or email at WDWFortWildernessGroceryOrder@disney.com. Deliveries will then be made after 5:00 p.m. on the day of the guest's arrival.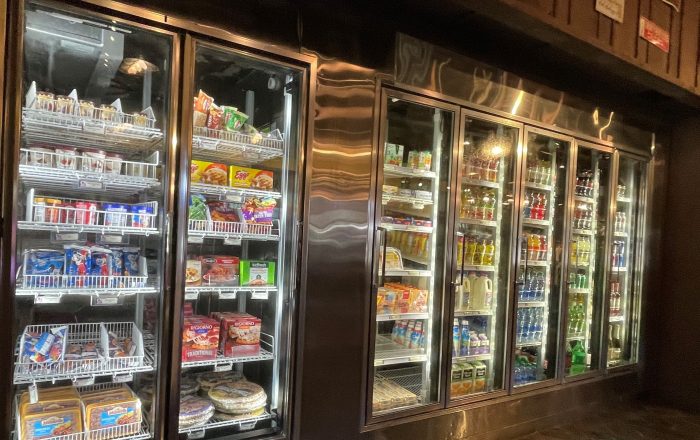 Pros:
No delivery fee!
Orders can be placed up to a year before your stay.
Deliveries are brought directly to your cabin.
Cons:
Orders must be received 3 business days prior to check-in.
Items are the same brand and price as those at Settlement Trading Post or the Meadow Trading Post.
No fresh fruits or veggies. Just frozen broccoli.
No vegan/organic products or nut-free or gluten-free snacks (even though some can be purchased at the Trading Posts).
Delivery is not available for campsites.
Orders arriving after 5:00 p.m. is later than other services.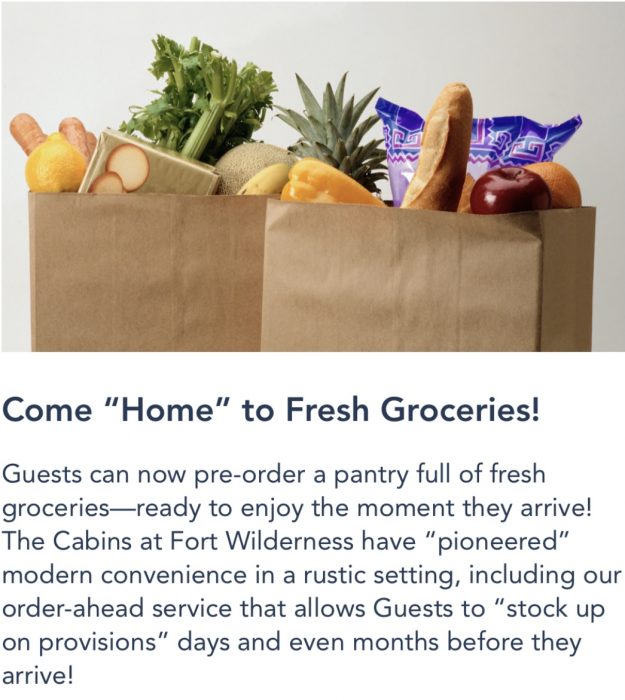 Our Notes: Oddly enough, the picture on Disney's website shows fresh fruit and the slogan reads "Come 'Home' to Fresh Groceries," but yet there are no fresh fruits or veggies on the order form? Also, the reusable bag prices on Disney's form haven't been updated to reflect the price increase.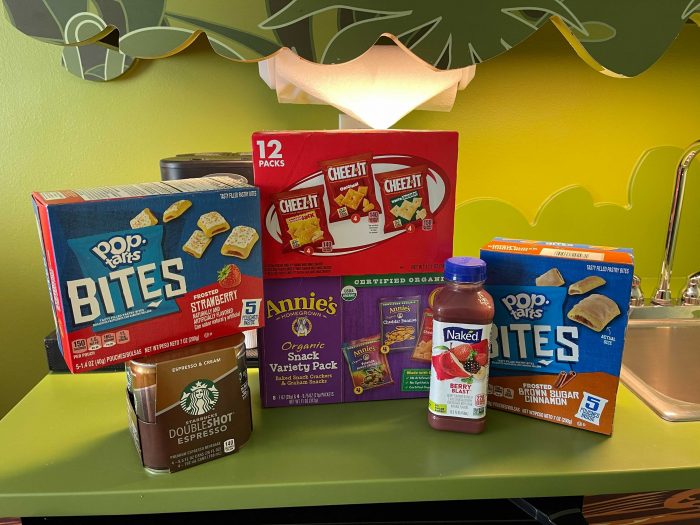 How It Works:
Guests can create a free online Garden Grocer account where orders can be placed up to 48 hours prior to the delivery date/time. Be sure to check their delivery calendar that's located on the main page of the site and select a time and date before selecting your items. They usually have plenty of availability, but can run out during peak season.
There is a space on the website at checkout for tips, but it's optional. Users will receive a confirmation email and a text message when items have been delivered to bell services.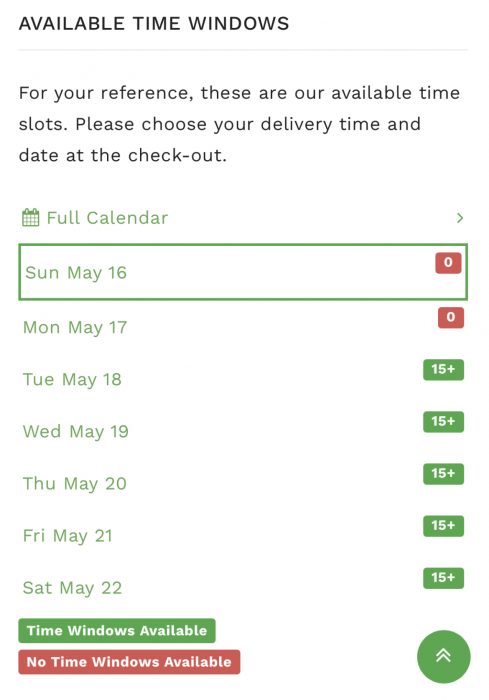 Pros
:
Just about everything is available to order from Garden Grocer from fresh produce to gluten-free or kosher to personal care to baby products like diapers and formula.
The ordering process online is easy and user-friendly.
Promotions are available for ordering early – as late as 15 days out and as early as 120 days out.
You can edit your order!
The site provides details about the items including weight, size, and even cost per item when things come in packs or multiples
Cons:
Among the list of resorts available for delivery on Garden Grocer's website, the Swan and Dolphin aren't among them.
Orders must be picked up by the guest at bell services.
Possible limitations due to the availability calendar.
Free delivery is only for orders over $200. Otherwise, the delivery fee is $14.
There's a $40 minimum order.
Removal requires 3 days notice or a restocking fee of 25% applies; orders canceled less than 3 days before the scheduled delivery date/time incurs a 50% restocking fee.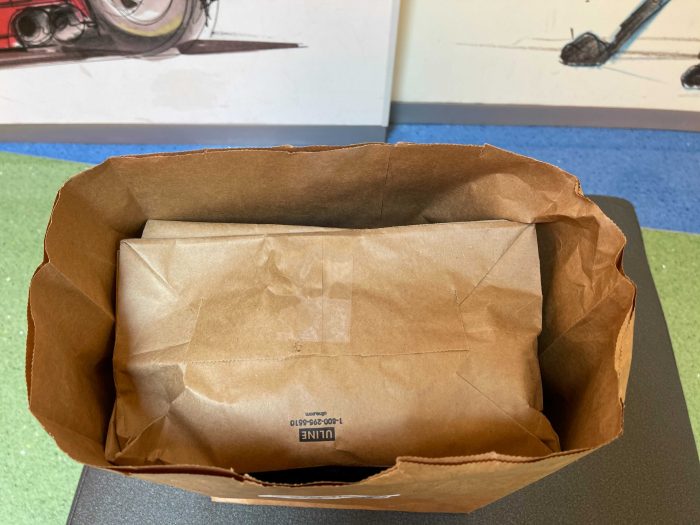 Our Notes: In our experience, there was no order checklist included with our order so users will have to manually check everything.
Magical Vacation Grocers was started by a former 26 year Cast Member!
How It Works:
Guests can select from a list of pre-selected items (just like Disney's delivery). There is an option for adding gratuity. They've recently introduced an availability calendar for guests to reserve a delivery date before submitting their order.
Magical Vacation Grocers also offers custom lists and travel agent gifts! Custom lists require 48-hour notice so MVG can send guests back a price list for requested items. Also, payment must be made 24 hours prior to the delivery date or the item or order will be canceled.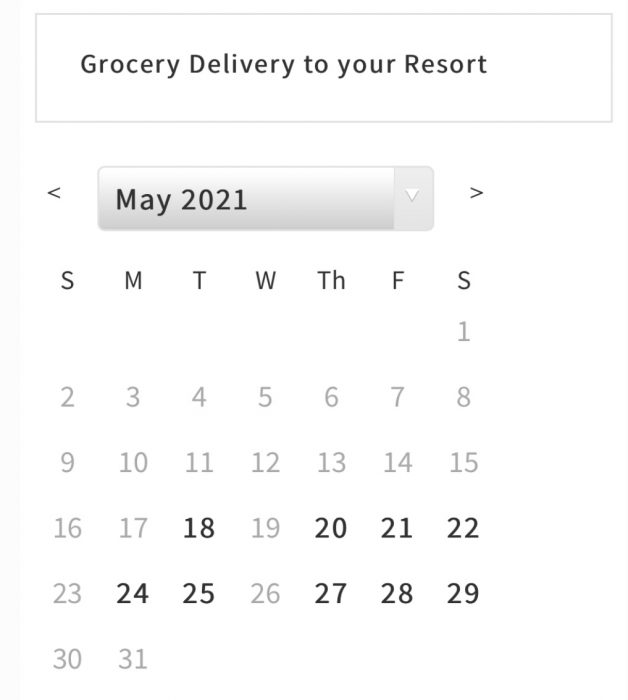 Pros:
Lots of variety that includes fresh fruit! No alcohol delivery at this time.
Customization. Items can be added or made into a separate transaction.
Travel Agent Gifts! These are premade/customizable gifts for agents to send clients. There's a $10 fee per item for creation and delivery. Gifts are delivered to the resort front desk by 3:00 p.m. on the delivery date. The availability calendar still applies.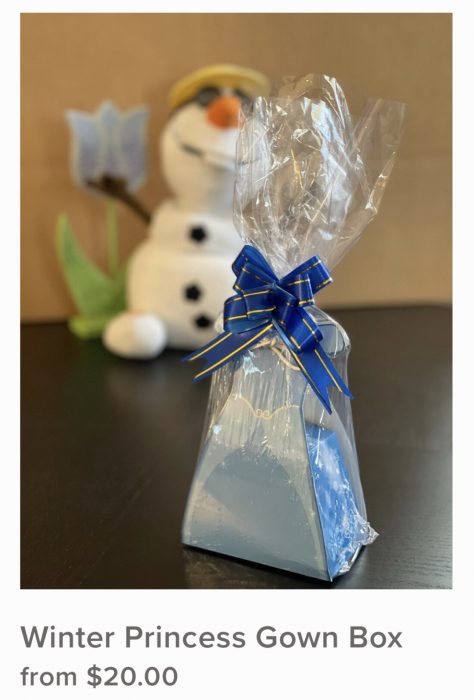 Cons:
A delivery fee of $20.
Possible limitations due to the availability calendar.
Orders must be picked up by the guest at bell services.
Our Notes: We received a confirmation text 2 hours prior to the promised time, and everything was packed in a box with our name, resort, and order number. A packing slip was also included with each item marked off along. Plus, they added a few surprises – 2 rubber ducks and 2 reusable straws! We also received a follow-up survey and email to check on satisfaction.
Price Comparisons:
We checked a couple items that Disney, Target, Garden Grocer, and Magical Vacation Grocers all had just to compare prices. Here's what we found.
2 Liter of Coca-Cola
Disney: $5.19
Garden Grocer: $3.55
Magical Vacation Grocers: $2.50
Target: $1.89
Pop-Tarts
Disney: $4.49
Garden Grocer: $3.75
Magical Vacation Grocers: $3.00
Target: $1.99
Overall, these differences in pricing were relatively common for most items with Disney prices being the highest and Garden Grocer right behind them in price.
Have you ever ordered groceries to be delivered to your Disney World Resort? What are your thoughts? Let us know in the comments!