6 Best Resort Benefits at Walt Disney World
Choosing where you want to stay for your Disney vacation can be difficult. After all, there are hundreds of resorts in the Orlando area! 90% of TouringPlans users choose to stay on-site at Walt Disney World. Of course, some factors (cost, room size for large parties) might lead you to stay off-property. But here are the reasons we strongly recommend most guests, especially first-timers, at a Disney World hotel:
1. Disney hotels offer convenience 
A very notable benefit of staying at a Disney resort is being inside the "Disney Bubble," as many call it. Being inside the Disney Bubble means you are fully immersed in the Disney experience by staying within Disney property for the majority – if not all – of your stay. You and your party truly experience some things that those staying off-site do not get to experience.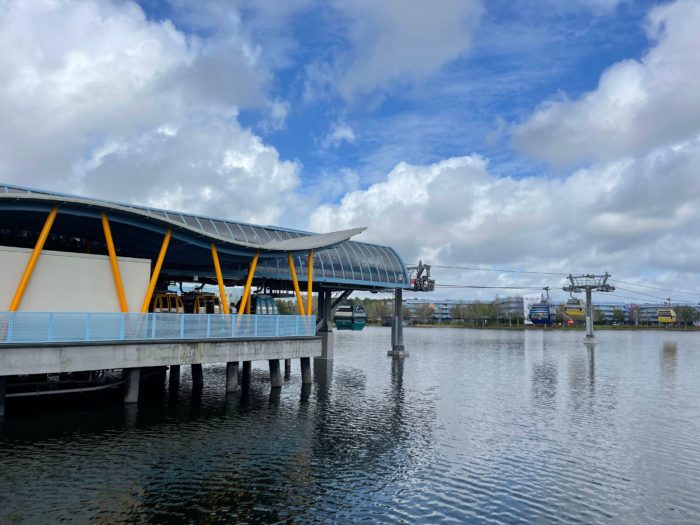 All Disney resorts have free transportation to and from each park, including Disney Springs and the water parks. Depending on which resort you stay at, you will have the options of bus, monorail, water taxi, Skyliner, or walking. This is especially helpful if anyone in your party needs a nap or wants to hop in the pool mid-day but still wants to enjoy the park later. It also makes traveling with different-aged children easier; if the older kids want to stay at the parks, you can feel comfortable knowing that they have a reliable way of getting places on their own while you are back at the resort. Simply put, it is much easier for a party to split up since the hotels are in such close proximity to the parks.
Convenience and accessibility are your best friends during your Disney World experience. Staying at an on-site resort makes transportation one less thing you must worry about.
2. Guests prefer the room quality and dining options of Disney hotels
Whether staying at a Value, Moderate, Deluxe, or Villa resort, you can be assured that you will be in a clean, safe, and high-quality room. From those surveyed, the weighted average of guests who would stay at a Disney resort again was 7% higher than those who would stay at an off-site resort again. This could be due to factors such as room quality, check-in experience, staff, dining options, and more. Not to mention, each Disney resort is carefully themed, which adds to the feeling of magic when staying on property!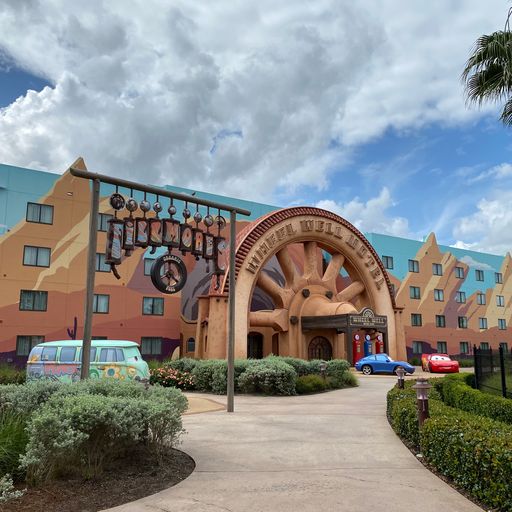 Disney World resorts also have great dining options that are convenient and delicious. Different hotel categories offer different dining options. The Value resorts offer quick-service food options, while most Moderate, Deluxe, and Villa resorts offer quick-service and table dining. From those surveyed, the weighted average of dining/food court rating was 29% higher at Disney resorts compared to off-site resorts.
3. Disney hotel guests get more time in the parks – Early Entry and Extended Hours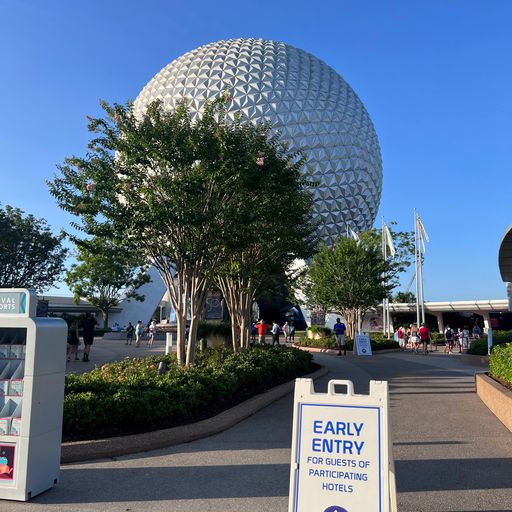 Opting not to revive the Extra Magic Hours system of the past, in late 2021 Disney inaugurated a new extra park time benefit for guests staying at a Disney resort or at select Disney-area hotels.
Early Theme Park Entry is available 30 minutes before normal park opening for all 4 theme parks, every day. This option is available to those staying at any on-site resort.
Extended Evening Theme Park Hours are available for 2 hours after normal park closing, typically every Monday at EPCOT and Wednesday at Magic Kingdom. This option is available to those staying at Deluxe and Deluxe Villa properties, as well as a few other select resorts.
Both of these options are available at no extra cost.
4. Disney hotel guests may have greater access to park reservations
Since the summer of 2020, reservations are required to enter a theme park at Disney. Reservations must be made through the My Disney Experience service, which is Disney's online tool to manage your trip. The reservation system was put in place to control the number of people entering the parks and to meet capacity guidelines. Park availability can be limited, especially during busy times of the year such as summer and holidays.
Staying at select resorts may be beneficial for your trip: several reservations are held aside for guests staying at a Disney resort. This means that even on the busier days, you and your party could have a better chance of getting into a theme park.
5. Disney hotel guests can make Individual Lightning Lane reservations earlier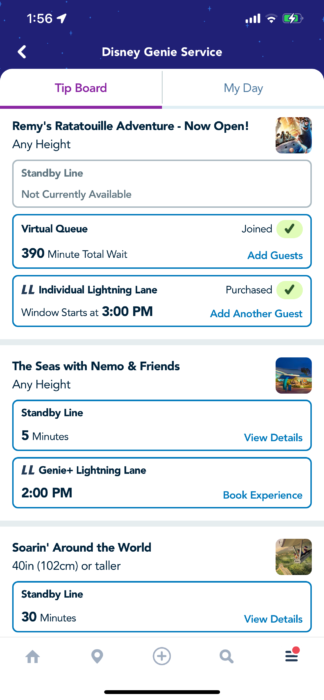 Disney World sells "Individual Lightning Lane" access to certain high-demand attractions at its theme parks. For a fixed amount per ride, you can purchase a reservation to return during a specific time window and wait in a short, prioritized queue (the "Lightning Lane") for that ride.
Those staying in Disney hotels can purchase same-day Individual Lightning Lane reservations starting at 7:00 a.m. All other guests must wait until after the official park opening time. This gives resort guests an advantage when it comes to paying for expedited access to the most popular attractions. Lightning Lane spots are limited and may even sell out before the park opens!
(Note that Disney World also has a system called Genie+, where guests pay a fixed fee for a full day of one-reservation-at-a-time access to Lightning Lane queues at most attractions. Disney resort guests have no advantages related to Genie+.)
6. Disney hotels do not charge resort fees
Unlike many Orlando-area resorts, the Disney resorts do not charge a resort fee! This means that everything is included in your nightly rate or vacation package price. The only extra fee you may expect to pay is a parking fee if you are parking a vehicle at your resort.
If you have any other questions or would like more information on booking a Walt Disney World Resort, get in touch with one of our Destination Specialists.