REVIEW – Perk Up Your Holidays with Seasonal Treats and Drinks at Trolley Car Café
If you're a Starbucks fan you absolutely must visit the Trolley Car Café at Disney's Hollywood Studios. For many Disney and Starbucks fans it is their favorite café at Walt Disney World. Each year this Starbucks location offers seasonal treats for the holiday season, in addition to the classic holiday coffee creations.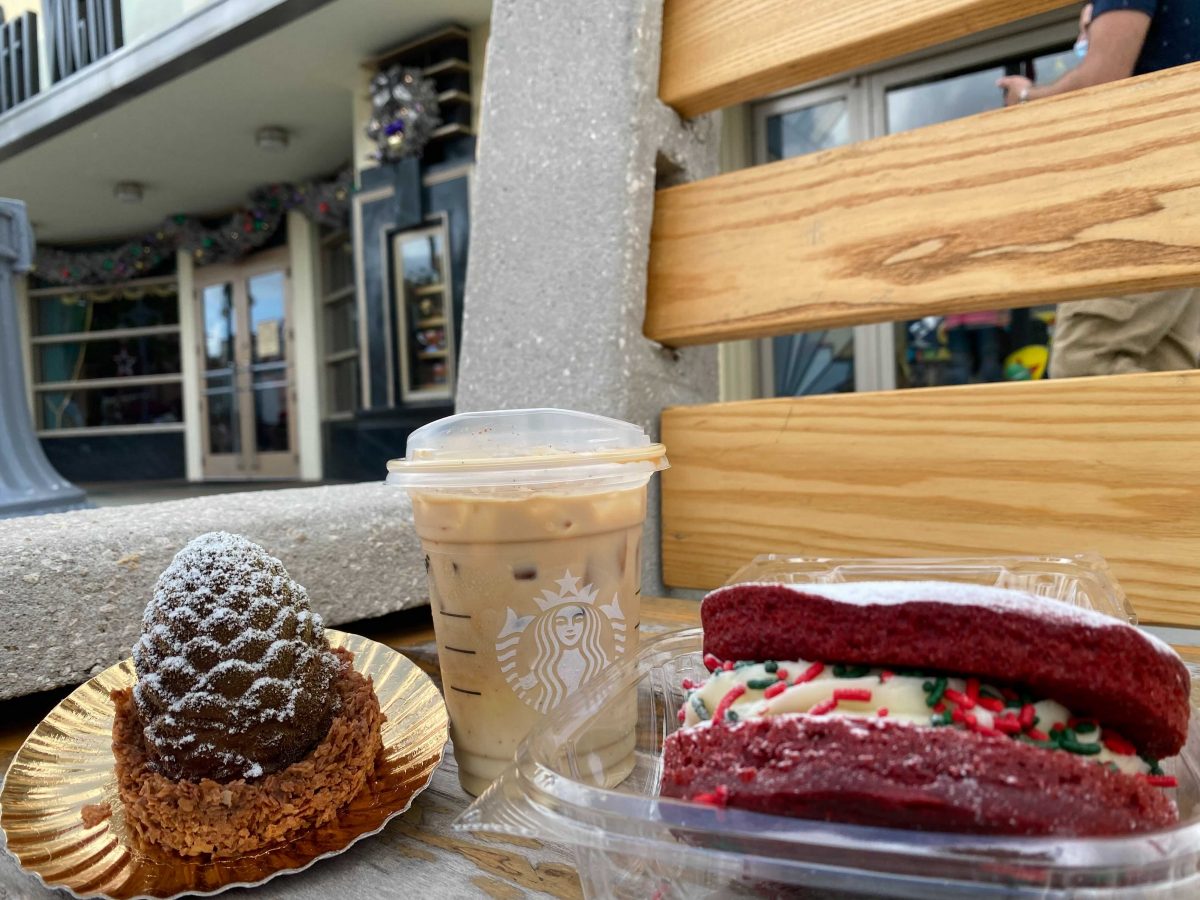 Indulge your sweet tooth with a Red Velvet Whoopie Pie. The classic Red Velvet flavor, with a hint of chocolate, is great. The filling is not as thick as traditional cream cheese, so that may throw off Red Velvet traditionalists. The festive sprinkles are a great touch.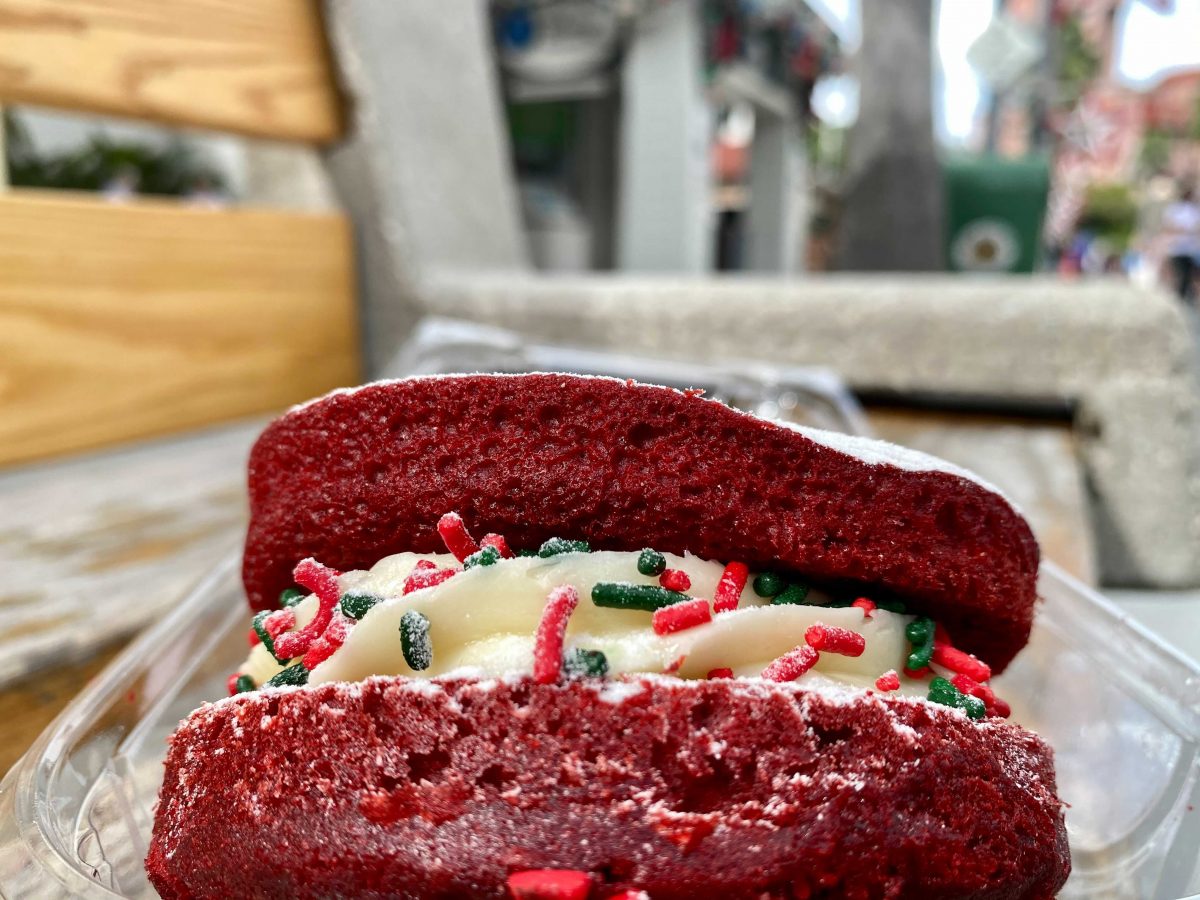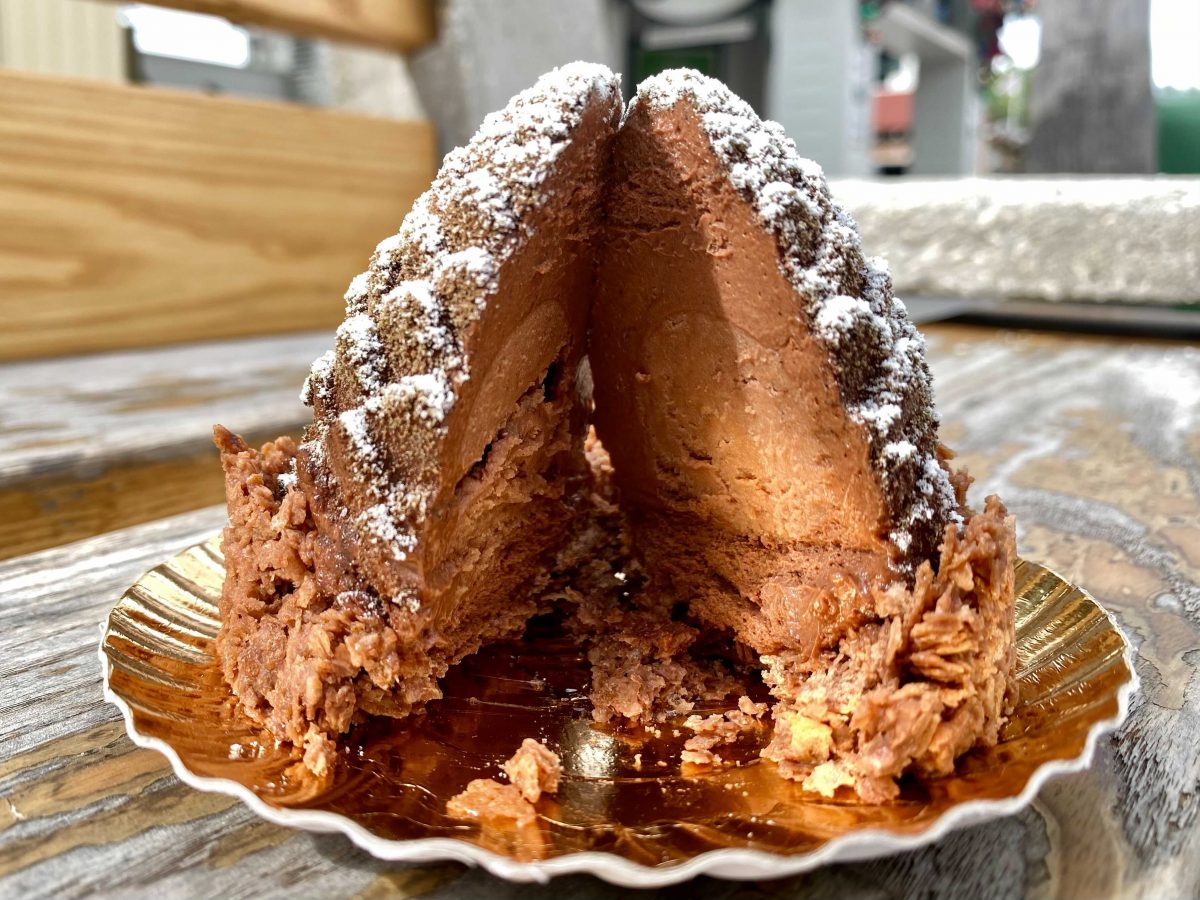 The Chocolate Chestnut Pinecone is a returning favorite for the holidays. We wish the chestnut flavor was just a little more pronounced to set this treat apart, and that may be because we secretly miss the roasted chestnuts they use to give out at Disney's Grand Floridian (sigh). Overall the chocolate flavor and the texture are fantastic. Both treats are picture-worthy and sure to satisfy your sweet tooth.
Have you tried either of these seasonal sweet treats yet? What's your favorite thing to order at Trolley Car Café?