Cotton Candy in China Is a Work of Art
We're pleased to report that one delightful feature of this year's Flower and Garden festival at Epcot has been extended–Cotton Candy Art at the China pavilion. Wenbo Zhang is a folk artist from China, and he has a unique medium that he works in: cotton candy. A sign on the counter at Joy of Tea directs guests to the marketplace inside the House of Good fortune.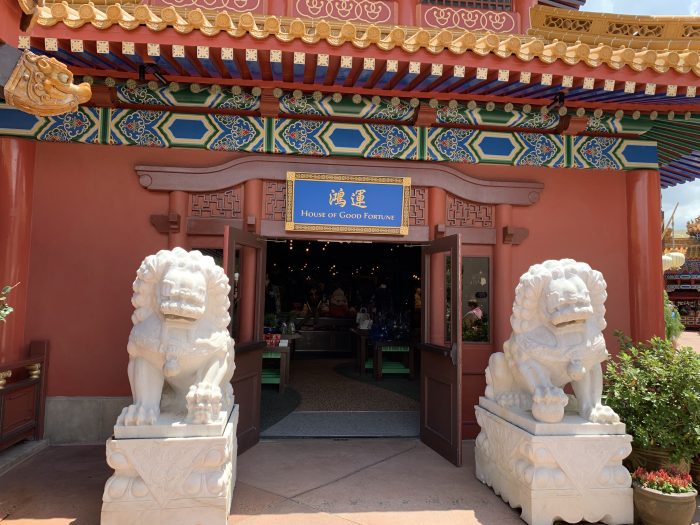 You can smell the cotton candy long before you see its new home. The line begins in the section of the marketplace where panda-themed merchandise is sold, and drops you in the open-air market section where you can enjoy your treat while you shop.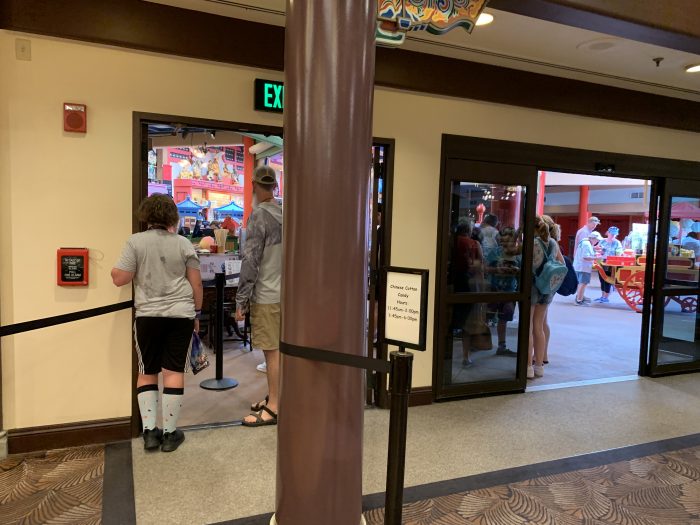 There are five different designs that you can choose from, ranging in price from $7.00 to $16.00, with names like Butterfly Dream, Sunrise Star, and Spring Fantasy.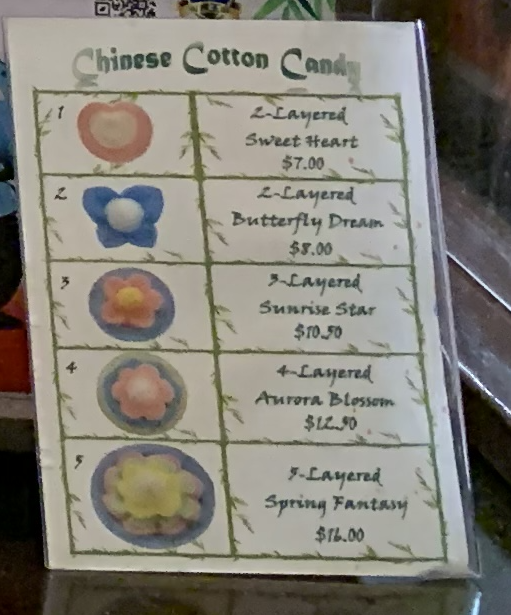 Working with minimal tools, within just a few moments, you can watch a delicious work of art appear before your eyes.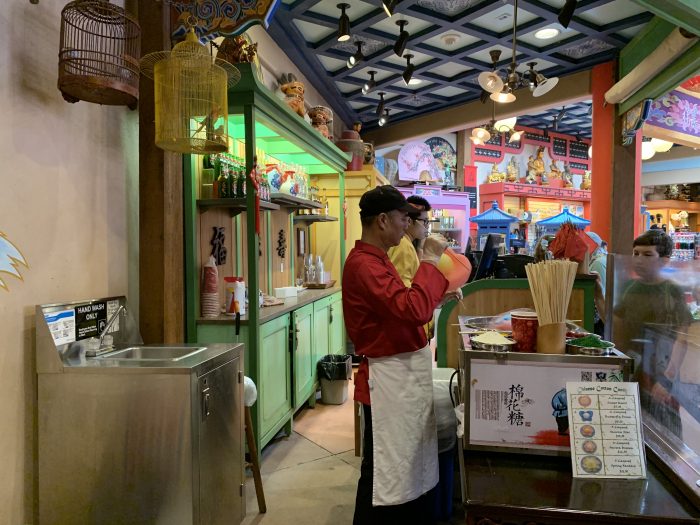 The result? Simply beautiful and almost too good to eat . . . almost!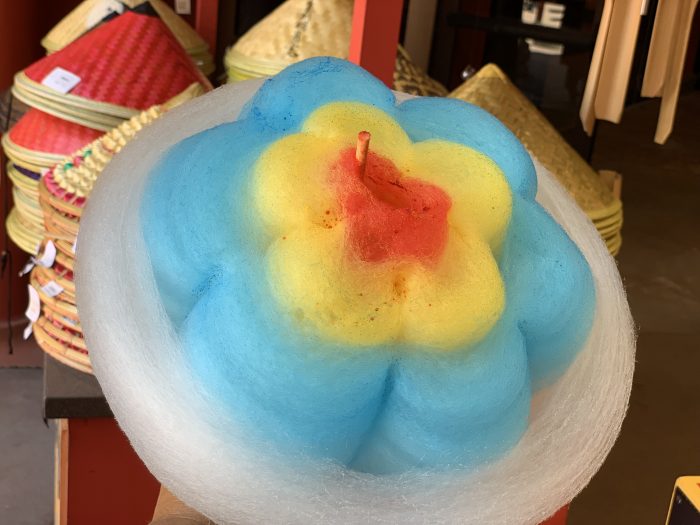 Two things to note, however. Summer is MUCH more humid than spring, and so the cotton candy purchased this week started to shrink and slide down the stick the instant we got near the exit of the House of Good Fortune. In March, we were able to take countless pictures of our two-layered heart in front of the panda topiary with no drooping. So if you're looking to get those gorgeous pictures, do so quickly and while in the shop–there's still plenty of gorgeous backdrops for this creation.
Also, the sign at Joy of Tea lists the cotton candy hours at 11:45 a.m.-2:00 p.m. and 3:45 p.m.-6:00 p.m. daily, off Wednesday. The sign at the entrance to the cotton candy queue inside House of Fortune lists the same operating hours, but does not list an off day. To be certain, we'd advise going on a day other than Wednesday.
Photos: Christina Harrison
Have you seen Wenbo Zhang make these amazing works of art? Which is your favorite? Let us know in the comments.