Crystal Palace Returns to Buffet, but Still is Lacking
Buffets are back at Walt Disney World, and that includes the Magic Kingdom classic: Main Street, U.S.A.'s Crystal Palace!
Crystal Palace has been open for several months, but only as a family-style meal where the food is brought to your table; and even though the Winnie the Pooh characters have yet to return, the restaurant's buffet now has.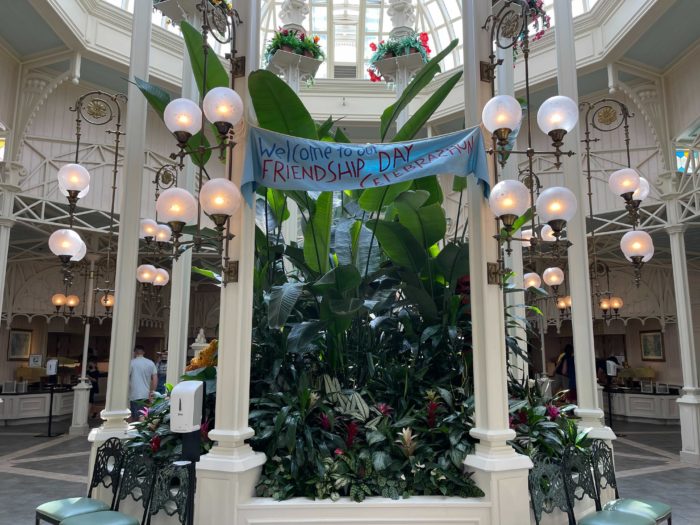 True to its name, Crystal Palace was inspired by the Victorian greenhouses of the 1800s – particularly the Crystal Palace from London's 1851 Great Exhibition.
The restaurant boasts gorgeous glass ceilings, white, delicate archways, and sweet topiaries representing your friends and mine from the Hundred Acre Wood.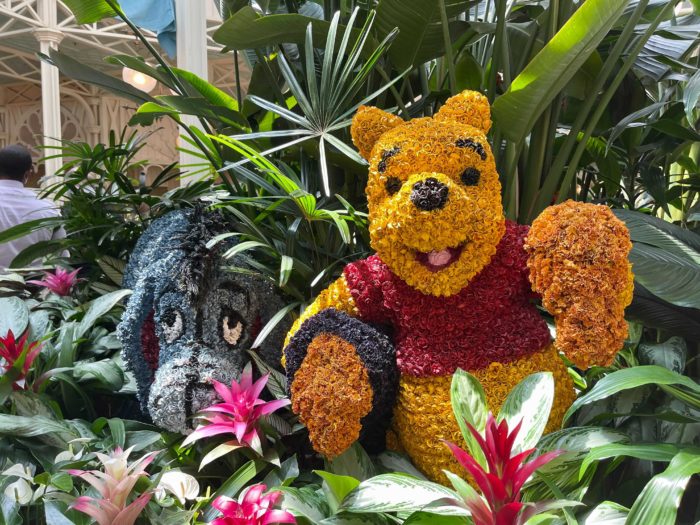 What You Need to Know
The Crystal Palace is located at the end of Main Street, U.S.A. between Casey's Corner and the main entrance into Adventureland. At the time of writing, it's only open for lunch and dinner with the former beginning at 11:30 a.m. and the latter at 3:00 p.m. to park closing.
Both meals are priced at $39 per adult and $23 per child, not including tax and gratuity. Fortunately, Annual Passholder discounts are available.
The Food
Crystal Palace offers American fare and allergen-friendly guides available upon request. Disney's website does list some of the buffet's offerings online which I will include below, along with photos of what our park reporter Chrissy found when she visited the restaurant upon its reopening.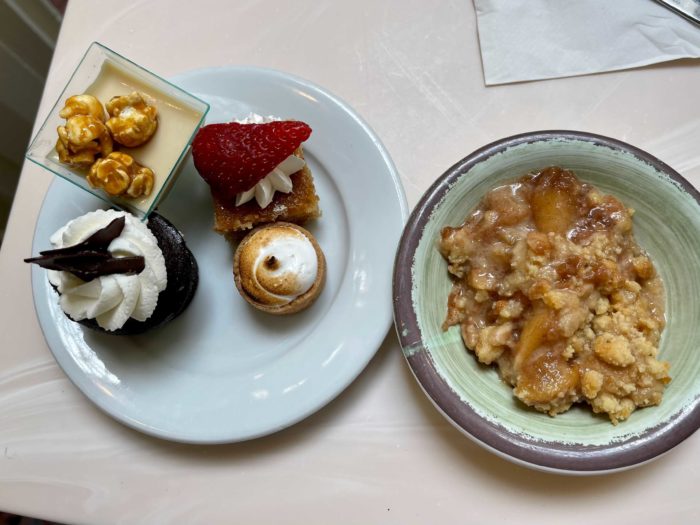 Since there are so many options with Crystal Palace being a buffet, I'm only sharing Chrissy's thoughts on the dishes that truly made an impression.
Seasonal Salads
Meats, Cheeses, Fruits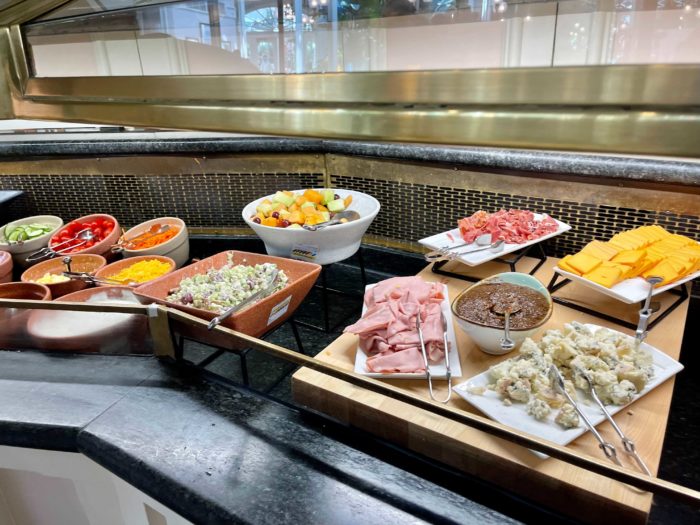 Country Fried Chicken with Black Pepper Gravy
Braised Beef Short Rib
Mashed Potatoes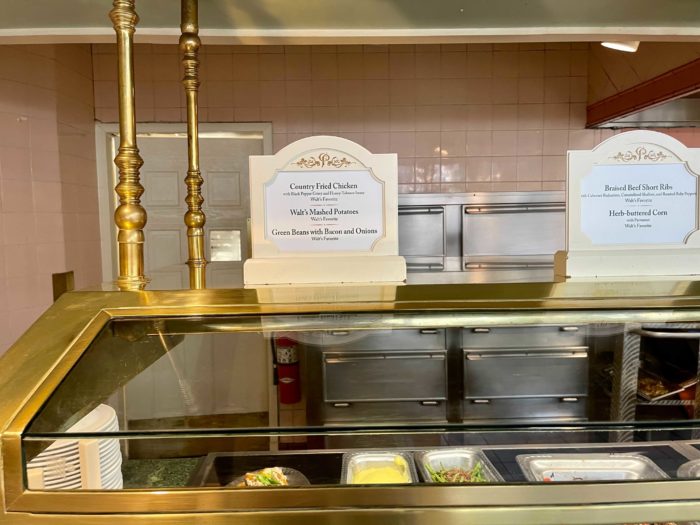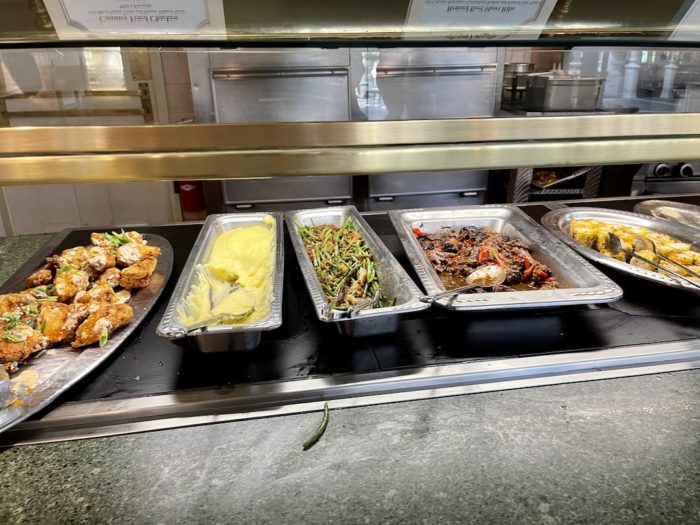 Carved Prime Rib

Chrissy says this was one of the restaurant's better items.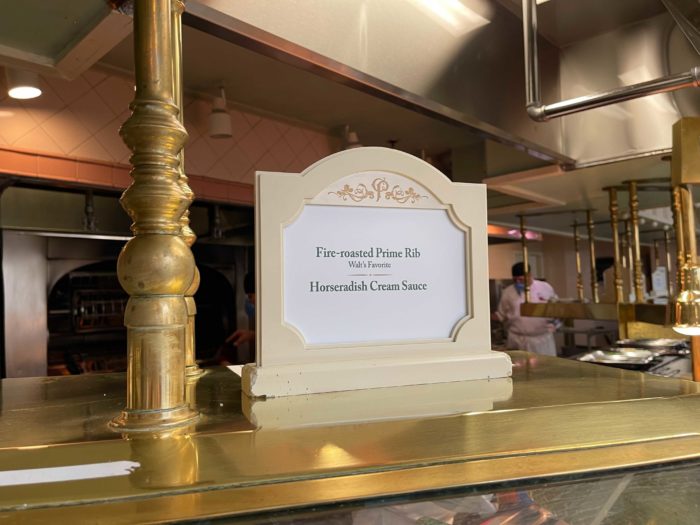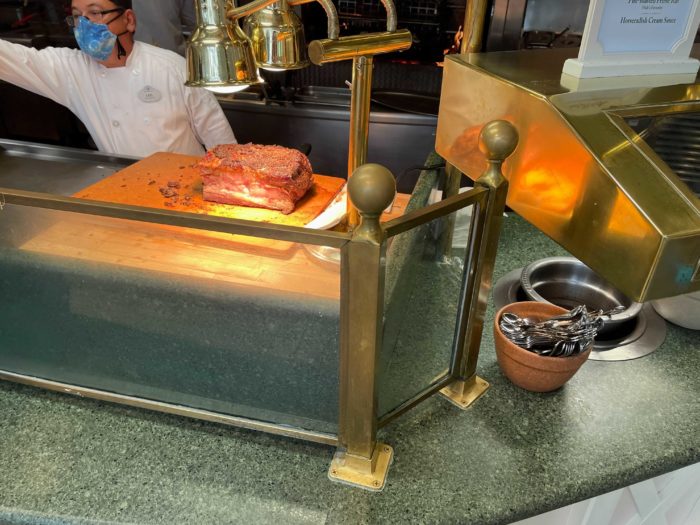 Seasonal Ravioli
Fresh Seasonal Vegetables
Walt's Favorite Dishes

Several items on the buffet were labeled as being "Walt Disney's Favorites"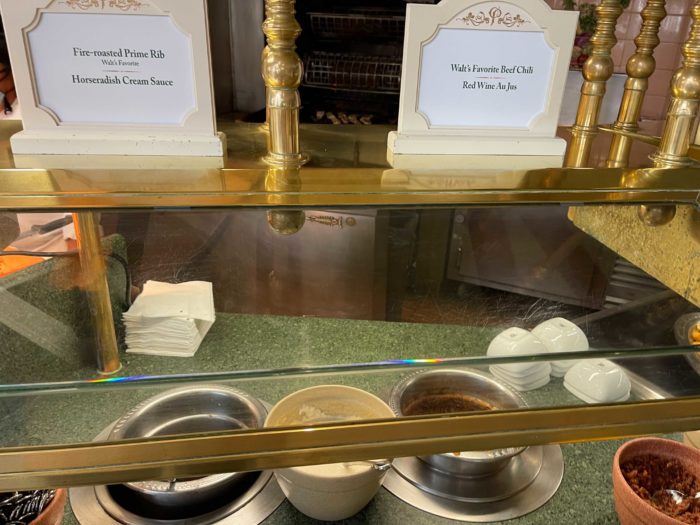 Shrimp

According to Chrissy, the shrimp was pretty good too.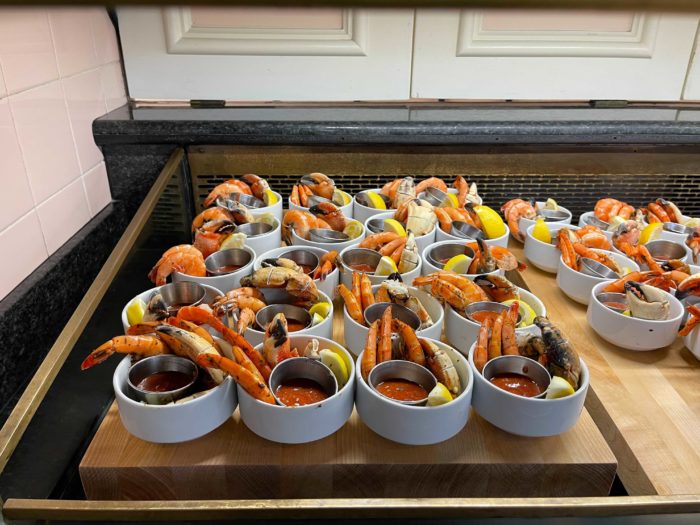 Kid's Buffet

Chicken Strips, Mini Quesadillas & Pizzas, and Creamy Macaroni and Cheese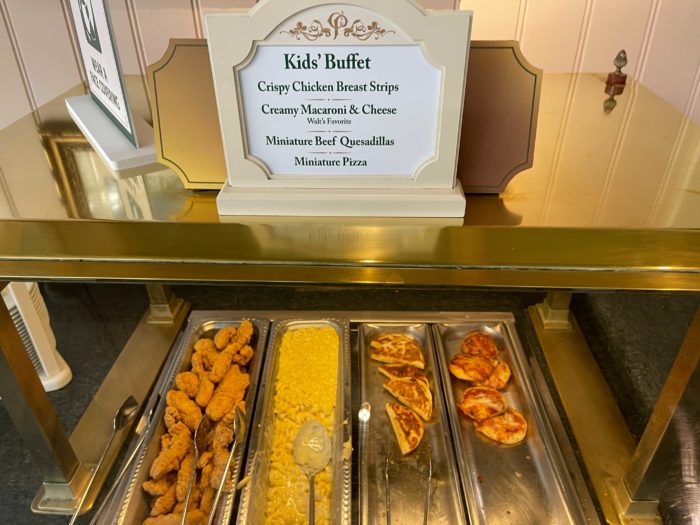 Desserts

The soft-serve machines were both out at one time; however, they did come back up during Chrissy's visit. But of all the desserts, Chrissy recommended the cobbler.