Disney Celebration Recap – Millennium Celebration
As we come upon the start of Walt Disney World's 50th Anniversary celebration we are looking back at our old favorite celebrations. Previously we covered the Year of a Million Dreams, today we will celebrate the future hand in hand with Walt Disney World's Millennium Celebration.
Originally running October 1, 1999, through January 1, 2001, the celebration celebrated humanity's shared story and featured new attractions all around the resort. So many new attractions were introduced during (or opened slightly prior to) this celebration that up, until recently, many of its additions were still around:
Many Adventures of Winnie the Pooh
Test Track
Global Neighborhood postshow for Spaceship Earth
Journey into Your Imagination
Innoventions: Road to Tomorrow
Millennium Village
Tapestry of Nations
Illuminations 2000: Reflections of Earth
Sounds Dangerous!
Doug Live!
Rock 'n' Roller Coaster starring Aerosmith
Tarzan Rocks!
Kali River Rapids
Wow, that's a lot of attractions and exclamation points. Epcot acted as the main hub for the celebration and featured several millennium-themed offerings.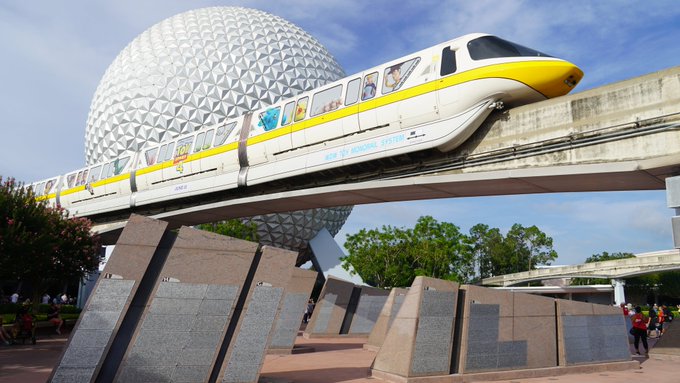 Stepping into Epcot guests immediately saw dozens of granite monoliths called Leave a Legacy. For a one-time fee, your photo could be taken and etched onto a plaque placed on the sculptures. At best it was a fun way to leave your mark as you celebrate the new millennium, and at worst looked like a graveyard. The huge granite monoliths started to come down in late 2019, and by spring 2021 the Leave a Legacy plaques were placed to the left of Epcot's entrance.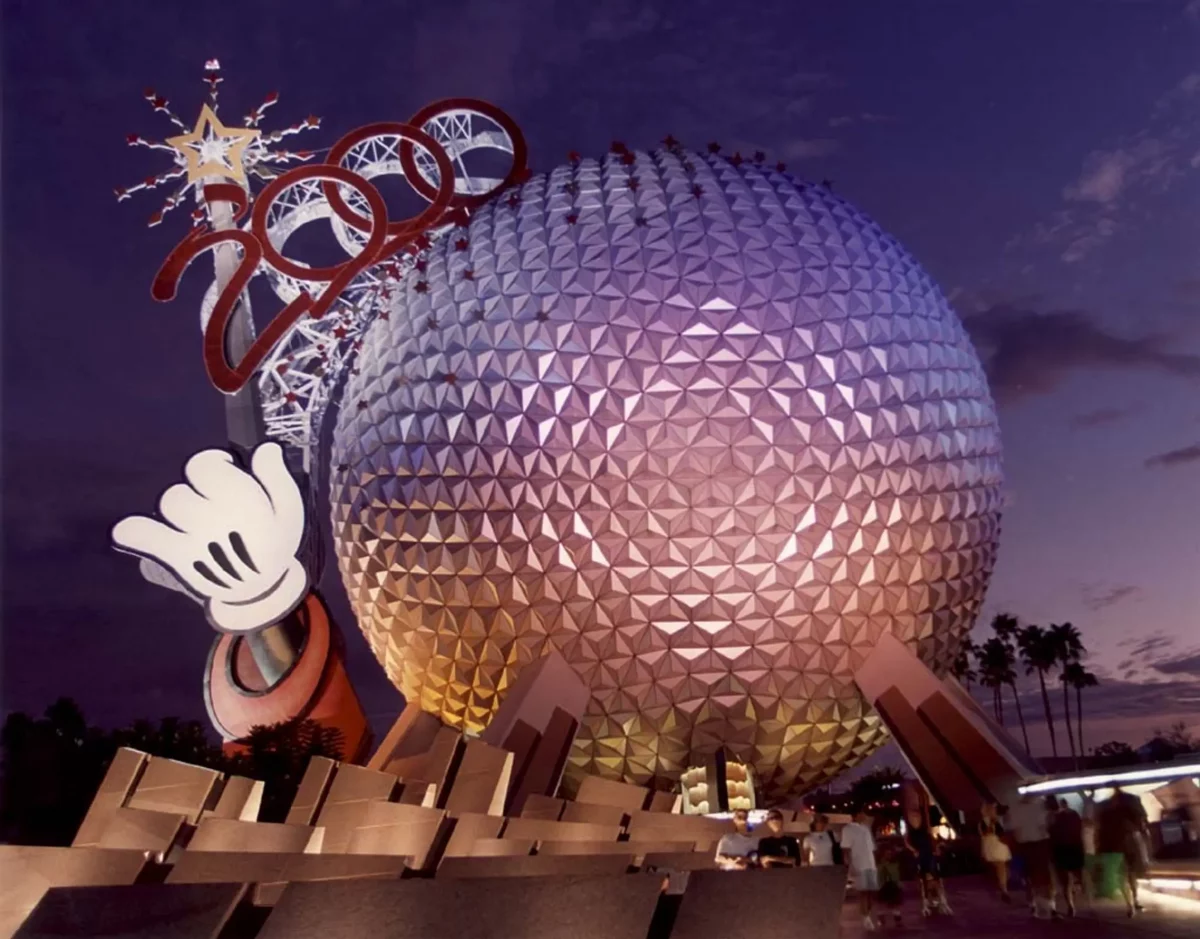 Epcot's other big change was the new Mickey Wand icon placed over Spaceship Earth. The 257-foot tall structure celebrated 2000 in style with a large Mickey arm waving a magic wand over the year 2000. For an addition created to celebrate this 15-month event, it was grand. Howver, when the celebration ended Disney simply switched "2000" to "Epcot" and let the wand overstay its welcome. The wand, mercifully, came down in 2007.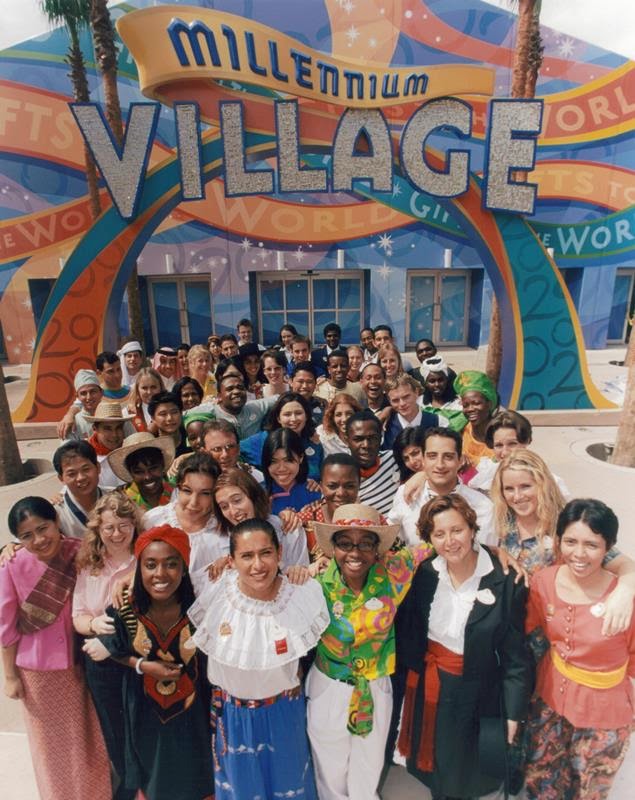 Millennium Village was a massive showplace for countries that did not have a permanent installation in Epcot. Inside guests could participate in mini-golf and learn the history of Scotland, walk through biomes and living spaces in Sweden, participate in an interactive game of virtual soccer in Brazil, or ride on a motion simulator through the history of Israel. Other countries offered artisans creating unique goods while food booths offered a sampling of world cuisines. The overall experience was very similar to a world cultures version of Innoventions.
Millennium Village closed on January 1, 2001, and was turned into the World Showplace festival center which is frequently used for Food & Wine and Flower & Garden Festivals.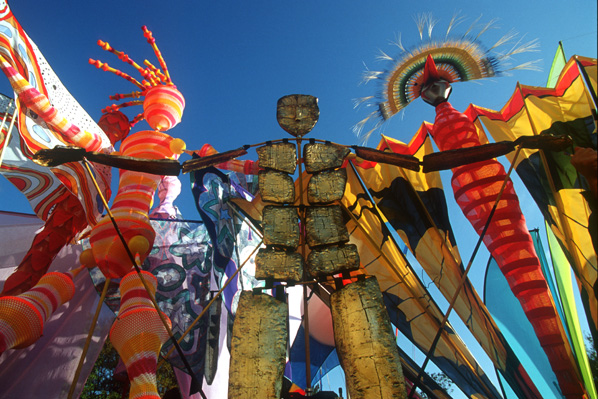 For the Millennium Celebration, Epcot received its first proper parade, the Tapestry of Nations. Over 100 puppets and rolling percussion units made their way around the World Showcase lagoon twice nightly. The parade was lead by the Sage of Time, a fatherly figure who appears every millennium to lead a procession that unites the people of the world. Behind him, giant clocks with drum heads rolled through the World Showcase promenade with drummers playing to the music. Larger-than-life puppets danced and interacted with guests as the parade made its way through Epcot. Of course, we cannot forget the music, which played in Epcot after Illuminations for 20 years.
Tapestry of Nations closed in late 2001 and was replaced with a modified parade, Tapestry of Dreams, which closed in 2003.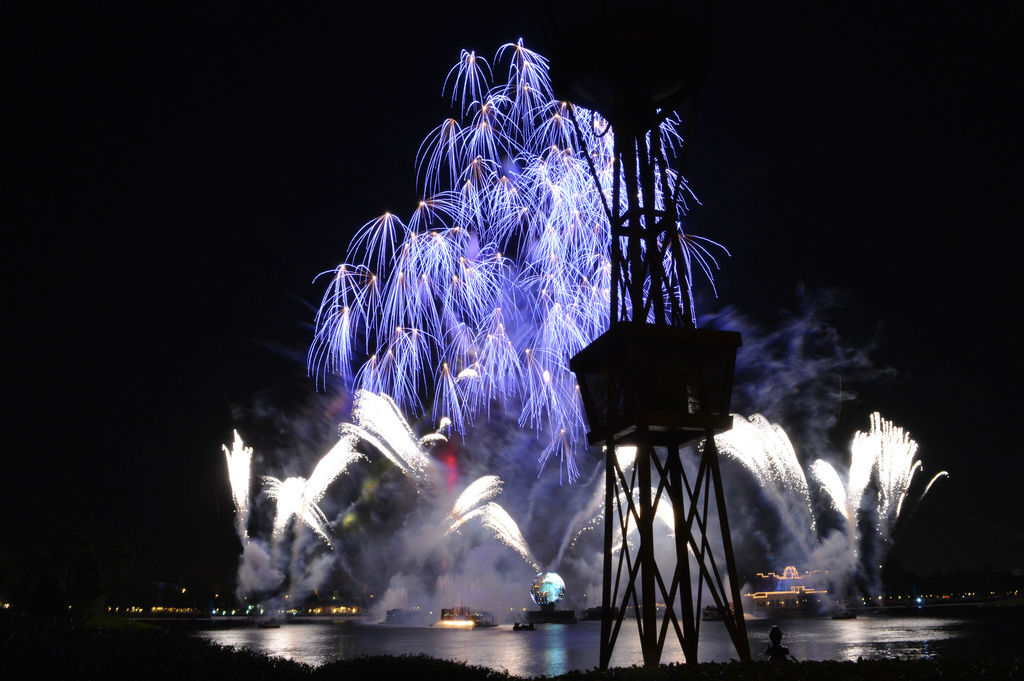 Illuminations 2000: Reflection of Earth is the epic story of the start of the universe all the way to the dawning of a new millennium of recorded human time. For a show lasting just 18 minutes, this was a massive undertaking. Thankfully Disney launched over 2,800 fireworks shells and lit 400 gallons of ISOPAR on fire for each show. We at TouringPlans have written a ton about this incredible show, so suffice to say it is one of the most iconic nighttime show Disney has ever done, second only to the Main Street Electrical parade.
IllumiNations: Reflections of Earth (as it was retitled after the celebration) ran until September 30, 2019.
Of course, they cannot all be hits. In the late 90s and early 2000s, Disney opened infamously terrible attractions: Superstar Limo at Disney California Adventure, Tiki Room Under New Management, and the infamous Journey into Your Imagination. Imagineering did the unthinkable: turning a classic, fan-favorite dark ride into a shell of its former self. The ride length was shortened, portions of the pavilion shuttered, and its iconic cast of characters removed. In its place was a dull, boring, and condescending attraction that everyone hated. It was so bad that CEO Michael Eisner immediately demanded a new version be created.
The attraction lasted a scant 2 years and 7 days and closed October 8, 2001. It was retooled into the Journey into Imagination with Figment that is currently in the park.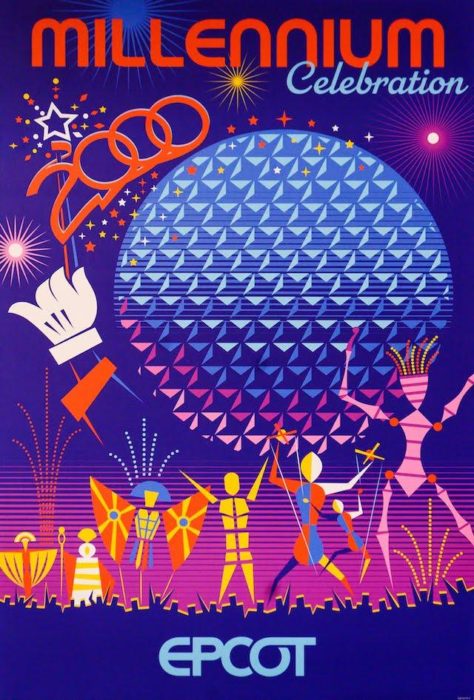 The Millennium Celebration was epic in scope and that scale has yet to be repeated, even for the resort's 50th. Personally, this was my favorite celebration as it centered around Epcot and brought many new attractions to the resort. I still frequently listen to the Tapestry of Nations music to this day.
What was your favorite Walt Disney World celebration? Do you have any fond memories of the Millennium Celebration? Leave it in the comments below!