Walt Disney World's 50th Anniversary Celebration Kicks Off on October 1
It's the news I've been waiting for for the last 10 years! (And if you think that's a joke, it's not. I was sitting at the Magic Kingdom waiting for the crowds to clear after Walt Disney World's 40th anniversary and I said to myself….I WILL be here for the 50th.) So, I know if I've been anxiously waiting, you have too!
The Walt Disney World Resort's 50th anniversary celebration will be called "The World's Most Magical Celebration" and it will all kick off on October 1, which is the actual anniversary for the resort. The Resort officially opened on October 1, 1971. This celebration will then run for 18 months! Disney also shared a few details about what Guests can expect to experience when visiting for the 50th.
First, there will be additions to the royal makeover that was done to Cinderella Castle. No, it won't be a pink cake castle. Instead it will feature gold bunting and a 50th anniversary crest. Then, in the evening, Cinderella Castle will light up with pixie dust.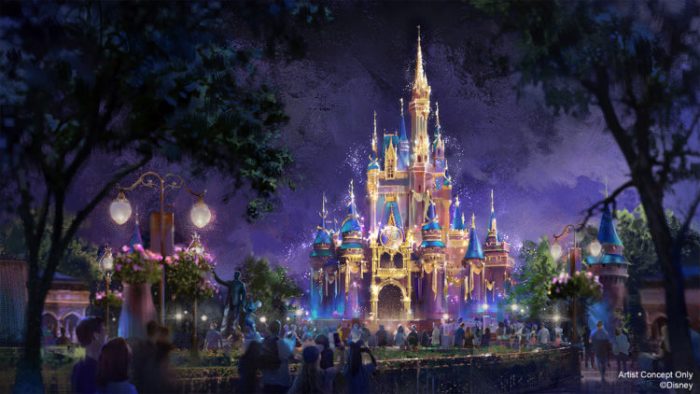 The other park icons will also become Beacons of Magic. The Tree of Life at Disney's Animal Kingdom will feature magical fireflies.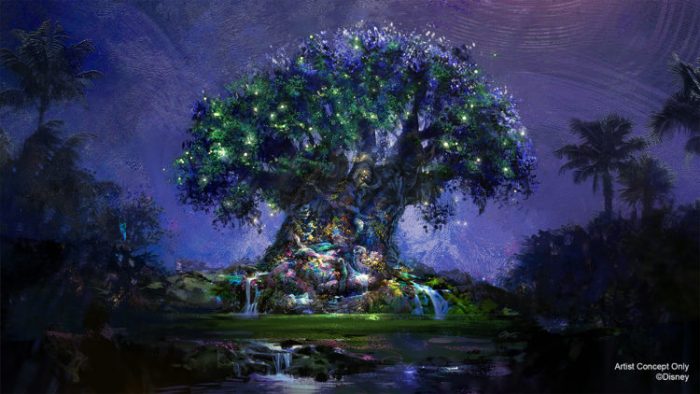 There will be special touches on the Hollywood Tower Hotel at Disney's Hollywood Studios.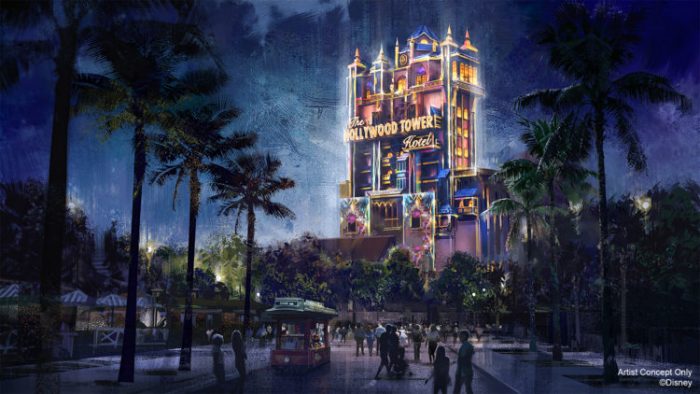 At EPCOT, there will be new lighting that will all connect to one another and resemble the stars in the nighttime sky. This permanent new lighting will continue beyond "The World's Most Magical Celebration" as a defining feature of the park.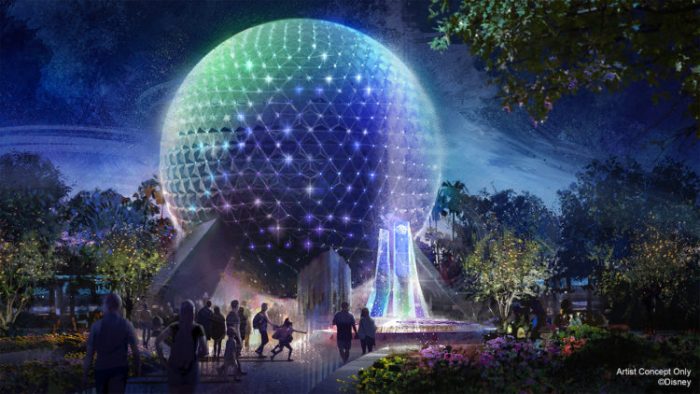 In addition, you knew Mickey Mouse and Minnie Mouse would get in on the fun. The duo will be wearing sparkling new looks for "The World's Most Magical Celebration". According to Disney, they'll be dressed for the occasion in custom-made fashions of EARidescent fabric with gold highlights.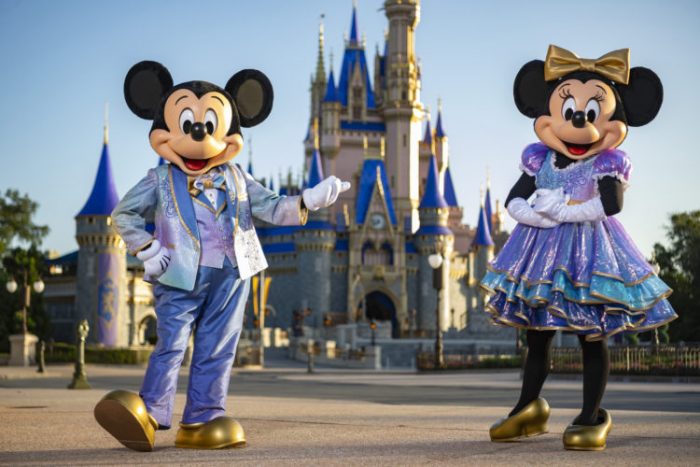 Of course, this is just the beginning of the details that will be coming out surrounding Walt Disney World's 50th anniversary celebration. We'll be sure to share more details as we learn them.