Disneyland News From the 2022 D23 Expo
One of the highlights of the D23 Expo is always the Disney Parks, Experiences, and Products (DPEP) panel. Usually held on the last day, this is where Disney communicates updates about projects going on in the Disney ecosphere, as well as plans for new development or changes. In this post, we'll run down all everything we learned about what's coming for Disneyland.
New Meet & Greets
The Mandalorian and Grogu will be meeting guests at Star Wars: Galaxy's Edge in Disneyland. Expect to see them beginning in mid-November.
The Incredible Hulk will also begin appearing in Marvel Campus as early as next week.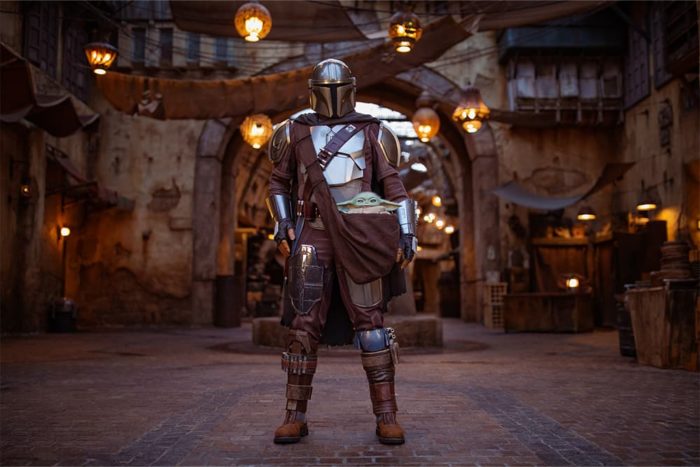 New Attraction in Avengers Campus
Avengers Campus will be getting a third attraction. The Marvel-focused land will be officially expanded into the Multiverse, allowing the cast of characters to expand. In the new attraction you'll team up with your some of your favorite Avengers to fight King Thanos, a new character designed specifically for Avengers Campus.
Pacific Wharf Reimagining
The Pacific Wharf area of the park will be reimagined into San Fransokyo from Big Hero 6. Shopping and dining will be updated, and the newly refreshed area will include space for a Baymax Meet & Greet.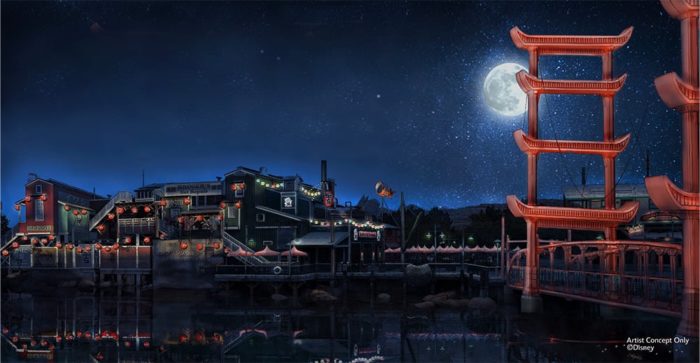 Paradise Pier Hotel –> Pixar Place Hotel
We already knew that Paradise Pier was being updated to install a Pixar theme, and at D23 we learned that the name will be changing as well, to Pixar Place Hotel. The artistry of Pixar will be represented throughout the hotel, with a modern, comfortable design and new areas for families to enjoy together.
The hotel's food game will be getting an upgrade as well, announced later on the Disney Parks Blog. The team from Great Maple, a Southern California local favorite, will be opening a flagship restaurant at Pixar Place Hotel. They'll also operate other food and beverage locations in the hotel.
More Food in Downtown Disney District
The addition of Din Tai Fung, with Chinese cuisine specializing in soup dumplings, was previously announced. At the Expo, Disney shared concept art for the new restaurant.
Disney also announced that a new branch of Porto's would open in the District. Porto's is known for its pastries and desserts, in addition to Cuban-inspired savory offerings.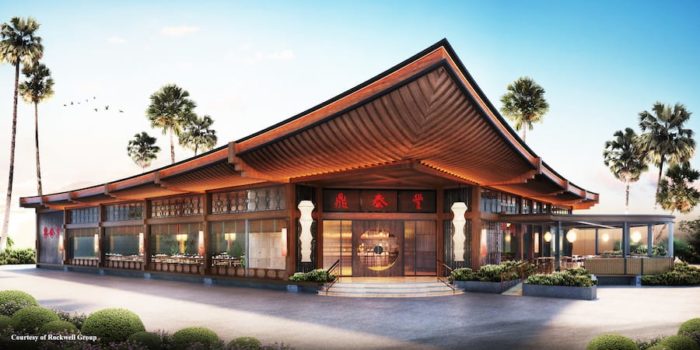 Mickey's Toontown / Runaway Railway
The reimagining of Mickey's Toontown and the addition of Mickey & Minnie's Runaway Railway were previously announced. During the presentation, details and concept art were released for the various areas in the reimagined land that will join Roger Rabbit's Cartoon Spin, Mickey's House, and Minnie's House.
El CapiTOON Theater, a walk-through exhibit celebrating all this Mickey with displays of costumes and props from the toon world.
Goofy's How-To-Play Yard, a grassy play space for kids and adults featuring a sound garden and a clubhouse.
Donald's Boat, a playground and splash area.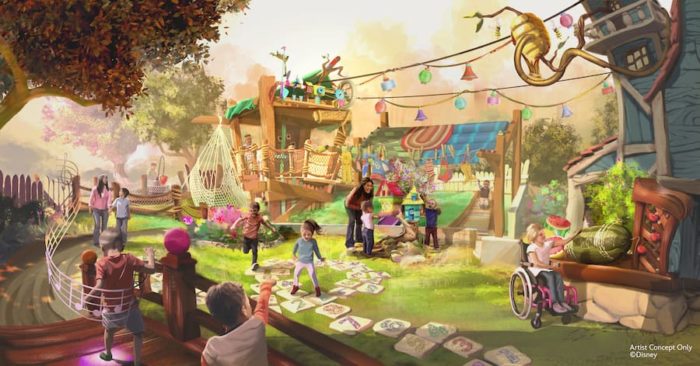 Tiana's Bayou Adventure
We knew that Splash Mountain is being re-themed as Tiana's Bayou Adventure, but we heard a bit more about the story. Princess Tiana is holding a party for the people of New Orleans to celebrate Carnival, but she's missing a key ingredient. We'll travel down the bayou with her (and Prince Naveen) as they search for it. The original voice talent from the film will be reprising their roles for the attraction. Tiana's Bayou Adventure will open in late 2024.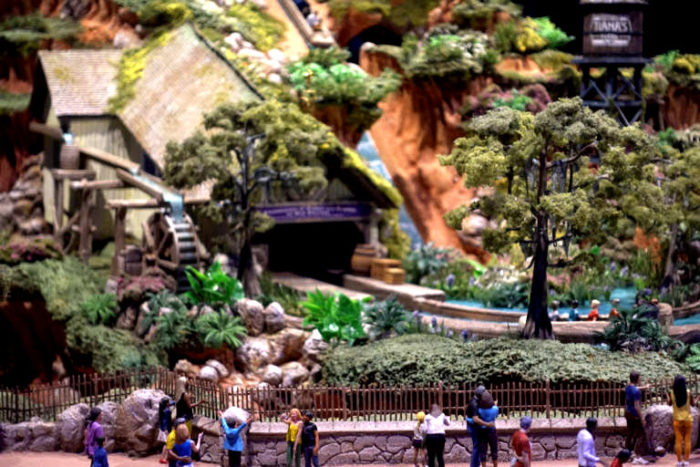 100th Anniversary Focus
Beginning in January, Disney 100 Years of Wonder will be the biggest celebration in the history of the company and include new décor, specialty food and beverages, character experiences and more! It'll be celebrated at parks around the world, with the heart of the celebration rooted at Disneyland Resort.
New Nighttime Shows
The 100th Anniversary of the Walt Disney Company will be celebrated in 2023 with new decor, specialty food and beverages in each park, and new character experiences. Disney has announced that the celebration will kick off in January and be "hosted" by Disneyland Resort. As part of the celebration, two new nighttime spectaculars will be rolled out at Disneyland.
At Disneyland Park, the new fireworks show will be called "Wondrous Journeys" and will span all 60 years of Walt Disney Animation Studios with clips from every film it has released. A new feature song "It's Wondrous" will be released to accompany the show.
At Disney California Adventure, "World of Color – One" will focus on the storytelling of Disney's 100 year existence, highlighting new favorites and old classics alike.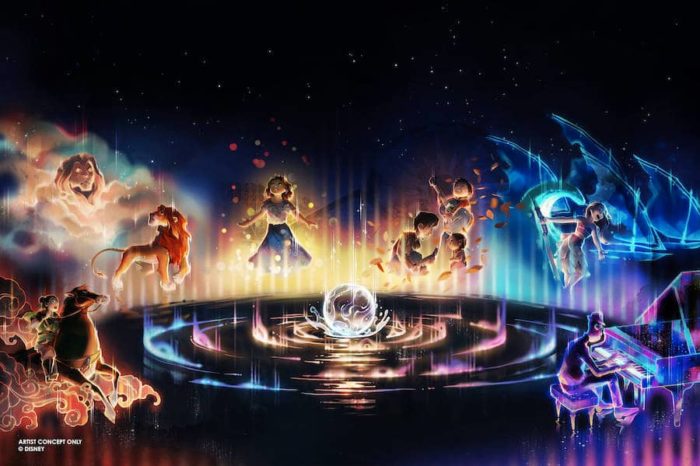 Miscellaneous
RunDisney races will be returning to Disneyland in 2024.
The MagicHappens parade will return to Disneyland Park in spring 2023.
Eudora's Chic Boutique featuring Tiana's Gourmet Secrets opens in New Orleans Square on September 20.
Are you excited about these announcements? What are you looking forward to most? What didn't you see that you wish you had? Let us know in the comments!