Walt Disney World News From the 2022 D23 Expo
One of the highlights of the D23 Expo is always the Disney Parks, Experiences, and Products (DPEP) presentation. Usually held on the last day, this is where Disney communicates updates about projects going on in the Disney ecosphere, as well as plans for new development or changes. In this post, we'll run down all everything we learned about what's coming for Disney World.
Happily Ever After Returning (Maybe)
The DPEP presentation opened with a performance of Happily Ever After's theme song before Josh D'Amaro took the stage to announce that
the popular anthem "Happily Ever After" will play again when an updated nighttime spectacular returns to light up the skies over Cinderella Castle at @WaltDisneyWorld Resort in 2023.
The term "updated nighttime spectacular" is suffering from an ambiguous antecedent, and it's not entirely clear whether we'll be seeing something that's based on Happily Ever After (perhaps updated to include projections on Main Street) or something that's based on Enchantment but has been updated to include the song and maybe a few other components of Happily Ever After.
Either way, this was an exciting announcement, and we expect the change to occur either right at the end of Disney World's 50th Anniversary Celebration in March, or around the 100th Anniversary of the Walt Disney Company in October.
Tiana's Bayou Adventure
We knew that Splash Mountain is being re-themed as Tiana's Bayou Adventure, but now we've got a peek at the story. We'll travel down the bayou with Princess Tiana and Prince Naveen as they search for a key ingredient she needs to hold her party for the people of New Orleans. And the original voice talent from the film will be reprising their roles for the attraction. Tiana's Bayou Adventure will open in late 2024.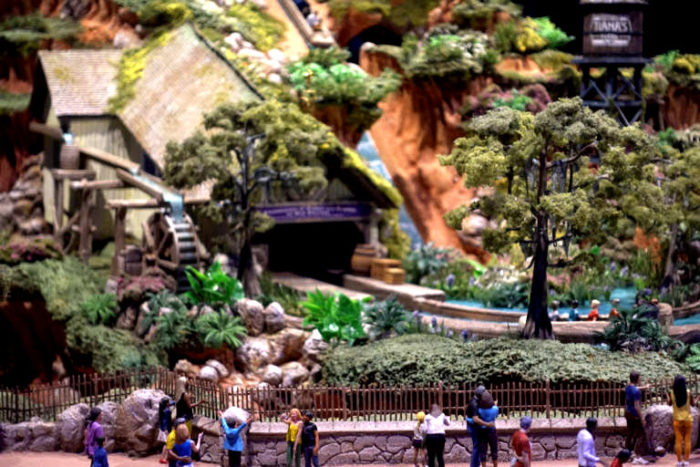 Harmonious Ending
Harmonious will be ending in late 2023!
At Walt Disney World Resort, an all-new nighttime spectacular is planned for EPCOT during Disney's 100th anniversary celebration.
Are you surprised? I know I am. Over / under on whether the new show uses the tacos and the Stargate, or will we be able to see across the World Showcase lagoon again? Thoughts? Anybody?
Moana's Journey of Water
Officially it's Journey of Water, Inspired by Moana … but that's a mouthful. Also, just my opinion, but when you put a 16 foot tall Te Fiti statue in it that's a little more than "inspired by"!  Anyway, Moana's Journey of Water will be opening in 2023.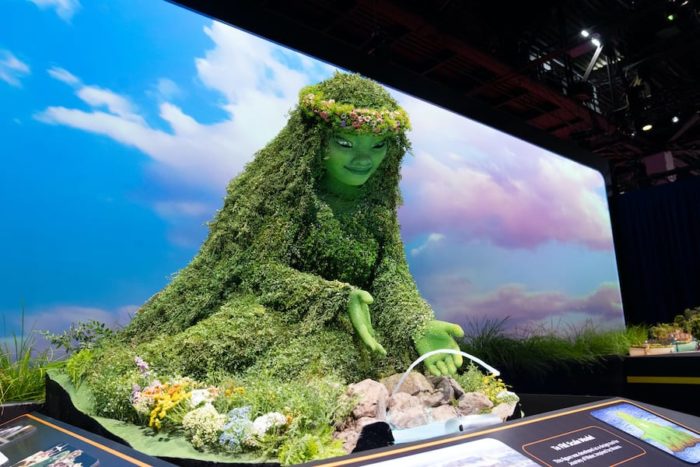 I'm really looking forward to this. I know that here at TouringPlans we are all about how to beat the lines, but personally I think one of the best ways to do that is to have a fair number of attractions like this that don't have lines. And the Jumping Fountains by the Imagination Pavilion is one of my family's favorite places at EPCOT, so I'm hoping for even more of that.
Tron Opening
Just a couple of weeks ago Len Testa wrote an article speculating about when Tron Lightcycle Power Run would open. What did he say?
My guess is that Disney will use D23 to tease an opening date of Spring 2023 for Tron Lightcycle / Run, and then announce the actual opening date before the end of 2022. 
And indeed … we were treated to a short video clip of Josh D'Amaro's test ride (you can see it here) and an announcement that Tron would be opening in the Spring of 2023. Looking pretty good Len!
Early Concept Exploration
Near the end of the presentation, Josh was joined by Imagineering Portfolio Creative Executive Chris Beatty and Walt Disney Animation Studios Chief Creative Officer Jennifer Lee for what is generally being called the "Blue Sky" portion of the presentation.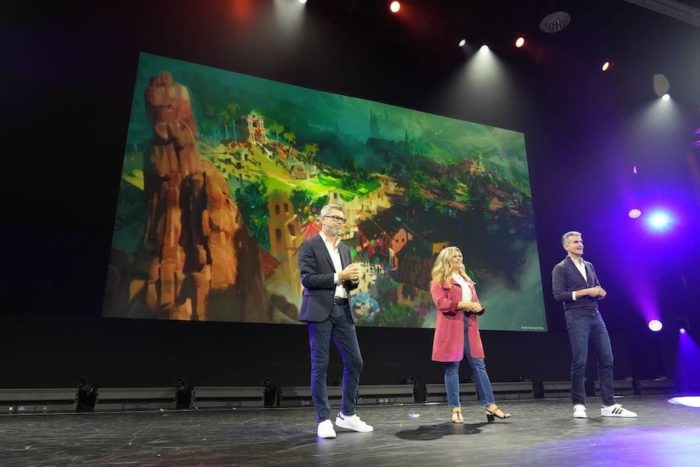 They discussed some development plans that are still in the "early exploration" phase. Translation: maybe we'll see this, and maybe we won't. That said, what we heard was pretty exciting.
Plans are in the works for a Dinoland replacement. I'm not sure how I feel about Zootopia … but it's good to hear that this area of the park will be receiving some TLC. A Moana mini-area was another option that is apparently being floated.
Over at Magic Kingdom, there was discussion of a whole new land expansion behind Big Thunder Mountain Railroad that would feature Coco, Encanto, and Villains … or some subset thereof. We'll see what actually comes out of this!
Miscellaneous
Figment will be getting a Meet & Greet in EPCOT beginning in 2023
The Hatbox Ghost from the Disneyland version of the Haunted Mansion will be "materializing" in Disney World in 2023.
Are you excited about these announcements? What are you looking forward to most? What didn't you see that you wish you had? Let us know in the comments!