First Look at Disney's New Island Destination – Lighthouse Point
Disney has always taken Guests to the private island Castaway Cay in the Bahamas. Those who visit know what an island paradise this place is. Now there will be a second destination for the cruise line to venture to, as Guests will soon be able to visit the breathtaking island of Eleuthera at a place called Lighthouse Point.
Lighthouse Point will celebrate both the stories of The Bahamas and the natural environment, all while incorporating Disney touches. Meshing these two aspects together to make for a successful experience will be none other than Imagineer Joe Rohde. (Seriously, could there have been a better match?) Joe is known for his intense love of nature and has therefore embarked on an in-depth cultural tour of both The Bahamas and Lighthouse Point and will incorporate local artists and cultural experts into the design of this new destination. Joe has explored cultural sites across New Providence and Eleuthera, from Junkanoo shacks to noted art galleries all with a goal of helping to create an authentic experience while preserving mother nature.
With Lighthouse Point, Disney will be directly involved in conservation efforts to preserve and protect the environment and will be working with local artists to create a unique destination rooted in Bahamian culture and filled with Disney magic.
Construction at Lighthouse Point has not started yet and will begin only after an Environmental Impact Assessment and Environmental Management Plan are reviewed and accepted by the Government of The Bahamas and public consultation has occurred.
Here is what Lighthouse Point could look like if the plans are accepted: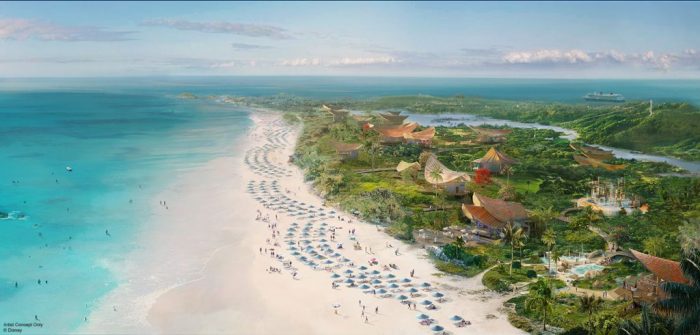 With that being said, construction on Lighthouse Point could begin in 2020 with a completion date in late 2022 or 2023.