Dockside Diner: A Quick Bite at Hollywood Studios
Disney's Hollywood Studios is known for its unique dining venues ranging from vintage kitchens at 50's Prime Time Cafe to an old-fashioned drive-in at Sci-Fi Dine-In Theater to an oversized, open lunchbox at Toy Story Land.
Among these various themed eateries is a quick-service restaurant that serves fare right out of a boat!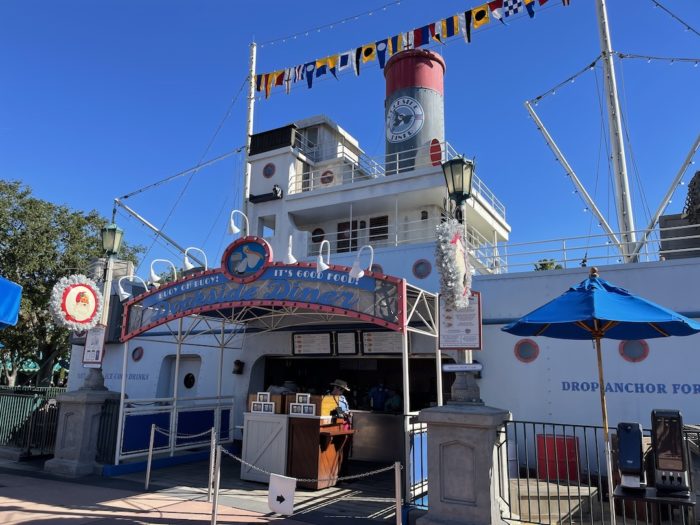 Located at Echo Lake, Dockside Diner offers a small, seafood-inspired menu from 11:00 a.m. to 5:00 p.m.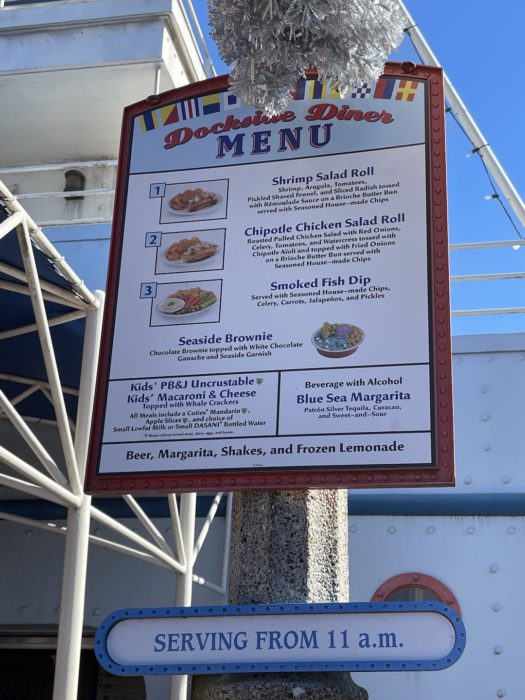 Our park reporter Chrissy recently dropped anchor at Dockside Diner to see if it's worth sailing by during your Hollywood Studios visit. Here's what she found out.
The Menu
Shrimp Salad Roll – $13.49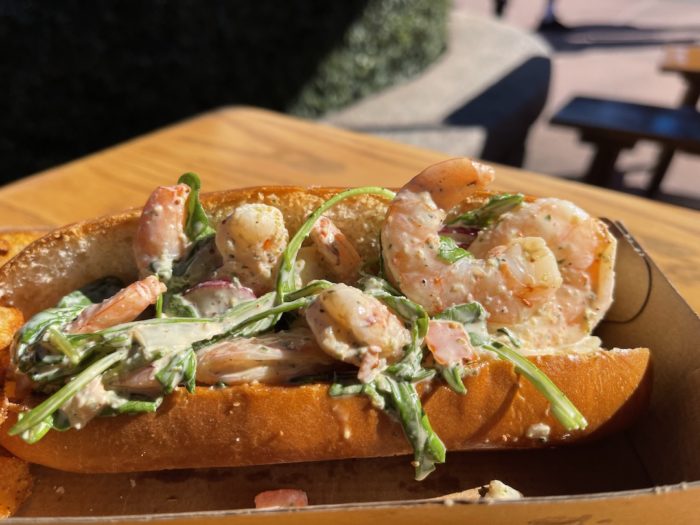 Chrissy found this to be creamy and heavy on the fennel, which she liked. In fact, it was her favorite of the items she tried. It's slightly on the small side, but it's full of shrimp and a decent value along with the chips.
Smoked Fish Dip – $10.99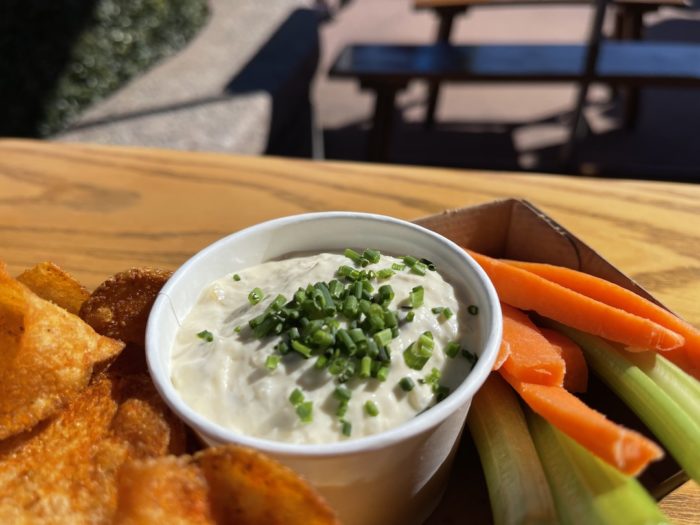 The dip is a cream-based sauce that comes in a small cup, but it's tasty with a mild flavor and mellow fish taste. Chrissy enjoyed the piles of veggies, chips, jalapeños, and pickles.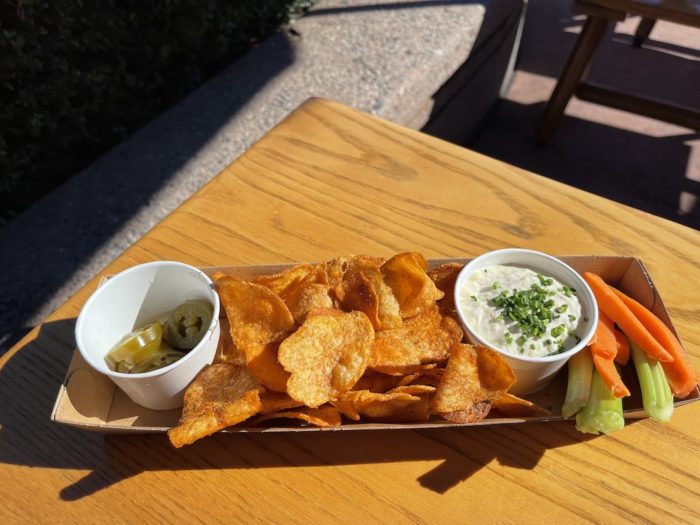 Chipotle Chicken Salad Roll – $9.99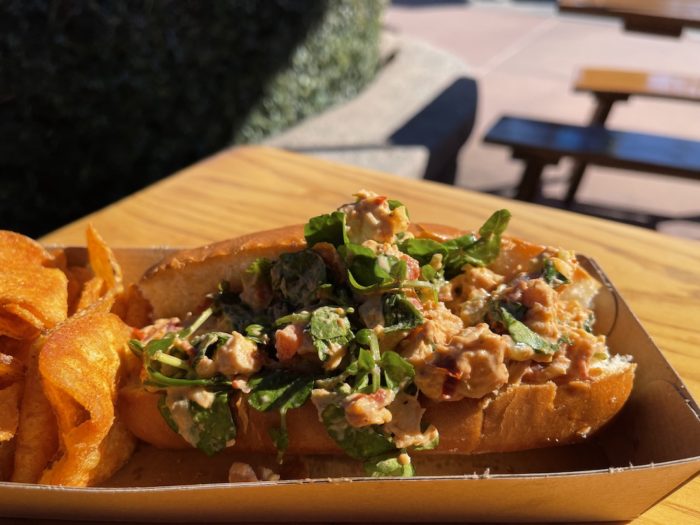 Due to the heat, Chrissy didn't enjoy this one. The pain was way too much for her to have anything more than one bite. That's not to say that she doesn't enjoy spice, such as the chili oil at EPCOT's Nine Dragons; but spice and pain are two different things. Pass.
Seaside Brownie – $4.79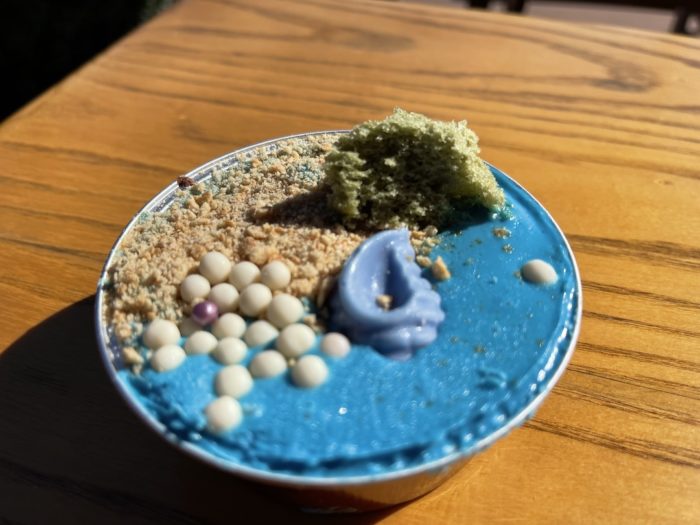 Brownie + Icing = Joy. Chrissy says to have her fired immediately if she ever says anything bad about this particular combo. Plus, how cute is this brownie? Who wouldn't love it?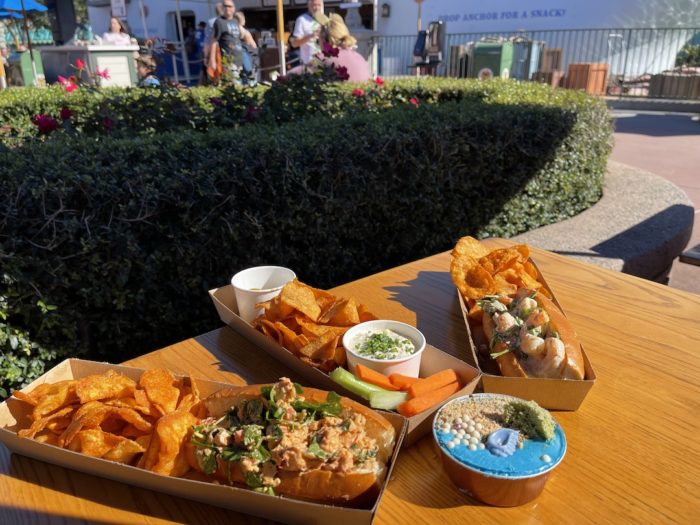 Dockside Diner also serves vanilla and chocolate milkshakes, kids macaroni and cheese, PB&J Uncrustables, and a variety of soft drinks and beverages.
Have you ever dined at Dockside Diner? What do you think of this Hollywood Studios quick-service spot? Let us know in the comments!