DVC "Member Since" Buttons Available Free to DVC Members
Going along with Disney's new button obsession, DVC members can now get their own button as well. The "Dream it Forward" button can be picked up at DVC kiosks, DVC resorts, or the DVC member lounge in the upstairs part of the Imagination pavilion in Epcot.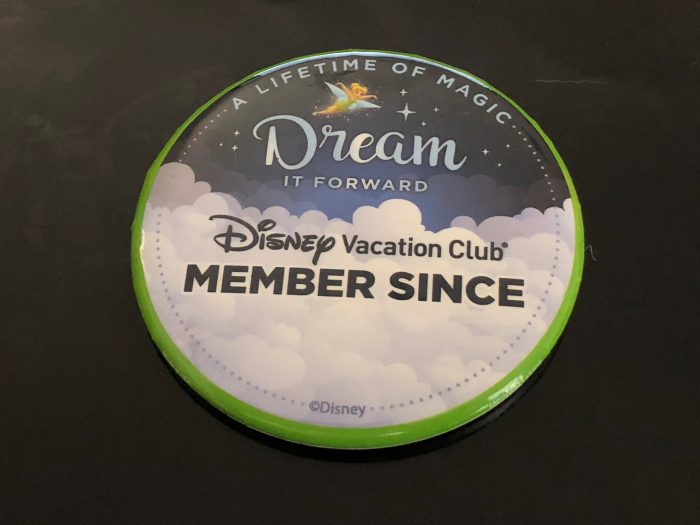 DVC members will need to show their DVC membership card to pick up the button, but the button itself is free. Not all kiosks have a marker to write your membership year on it, but you can easily do that when you get home. Pro tip: Marker tends to smear very easily, so I'd suggest covering it with a layer of tape after you write on it.
Are you excited to pick up your DVC button? What's your home resort? Let us know in the comments.