EPCOT Early Entry Example
Over the past few weeks, I've been creating early entry strategies for each Walt Disney World theme park and posting the results as part of our TouringPlans Teaches YouTube series. Lots of times these strategies are based on a bunch of submitted actual and posted wait time data, and supported by in-park stories, experiences, and/or testing. But never-have-I-ever served as my own guinea pig and proved out my strategies.
That all changed this past weekend on my family's very quick trip to Walt Disney World. We had 3 nights and 2 park days, and spent one of those park days in EPCOT. The weather was going to be hot, and we would be visiting during a weekend of the Food & Wine Festival. So I needed to make sure that we could take advantage of the cool(er) and less-crowded morning before we all melted in the sun. Pale redheads and unshaded asphalt don't mix well.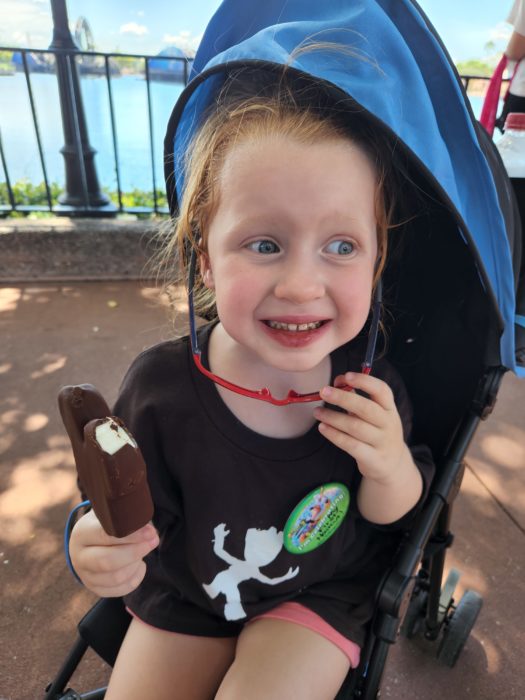 But Wait, What About Genie+?
Yes, yes. I make all of the Genie+ videos and blog posts. But you know that means I have all of the Genie+ data. And I've run through enough scenarios to know that Early Entry at EPCOT saves more time than Genie+. No need to spend $60 (plus tax) for the four of us. Especially with one kid that is too short for Test Track and Soarin'. Savvy strategy would do just fine, thanks.
Pre-Opening
Our resort for this trip was Caribbean Beach – specifically chosen for its access to the Skyliner so that we could do Early Entry from the International Gateway. I used the TouringPlans Room Request to ask for the Aruba section, as close to the Skyliner as possible. We ended up in room 5438, which was a second floor room that was 2 minutes away from the Skyliner (the station was visible from our room) and 3 minutes away from Riviera. Ideal location. Plus the buildings were pink and green, which are my daughters' favorite colors.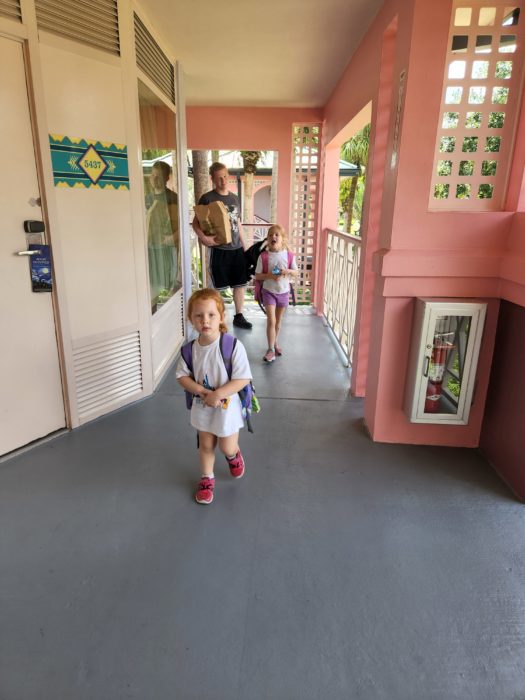 Our EPCOT day got off to a seemingly rocky start. And by day, I mean right after the clock struck midnight. The rest of my family were snug in their beds after a relaxing evening that included dinner at Primo Piatto (a great counter-service option at Riviera). But I had the first-world-iest of first-world problems that ever first-worlded. I dined at Victoria & Albert's the night before, and the 5-hour dining time meant that I was still at the Grand Floridian at midnight. I got back to my resort a little before 12:30 am. And I had the normal first-night-at-Disney problems which meant that I was too excited to fall asleep even when I was finally able to collapse into bed. So … entering the day with very minimal sleep.
Alarms went off at 6:45 am because I'm a planner and had prepared everything for our day already. Breakfasts were packed, day-bag was ready to go, outfits and ears were laid out. All we had to do was roll out of bed, put on clothes, and get ourselves to the Skyliner. Oh, and at 7 am we were still in the room, so I was able to secure Boarding Group 1 for Cosmic Rewind. No big deal.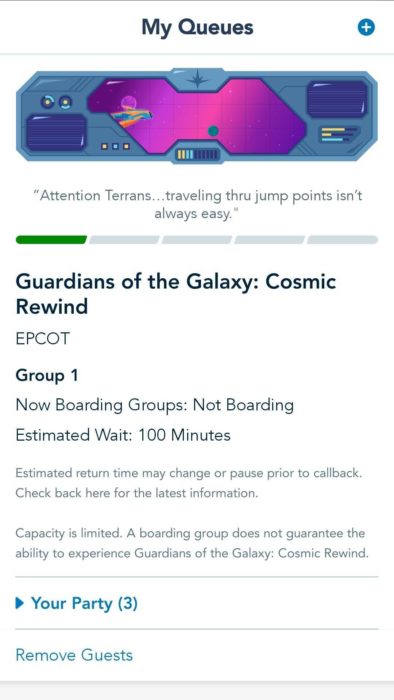 Then, even with an over-tired mama and two young kids waking up too early, we made it to the Skyliner by 7:04 (it opens at 7 am, or a little earlier, each day). That meant we beat anyone that got on when it opened at Art of Animation or Pop Century and had to connect through Caribbean Beach, which was key.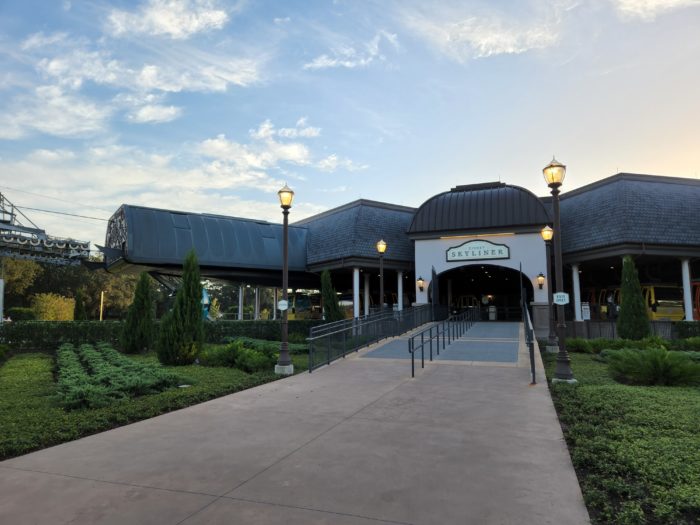 We exited the Skyliner at EPCOT just after 7:15. There were about 20 people already milling about that had arrived ahead of us, and the line would quickly grow behind us. Nothing like the crowds at the main entrance, but still a lot of people.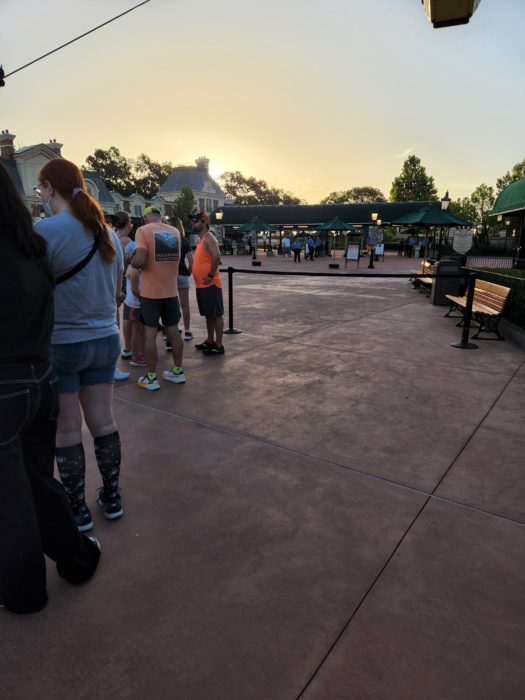 At 7:26, the gates opened and we were allowed to scan in and walk all of the way to the bridge to France.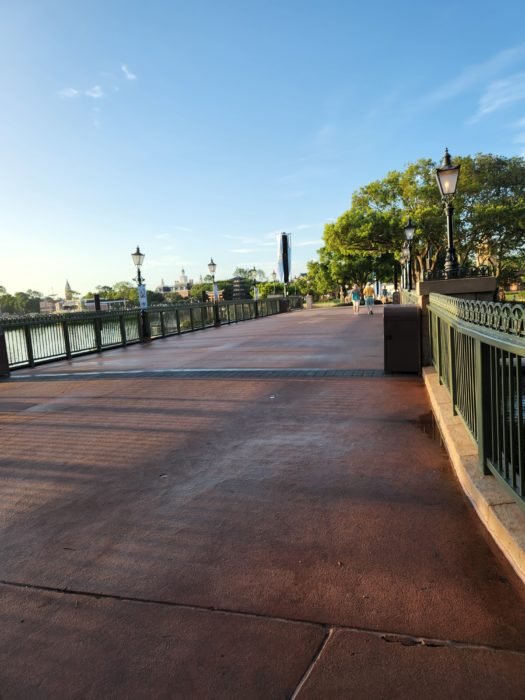 At 7:30 we were walked by cast members from the bridge to the first Ratatouille gate.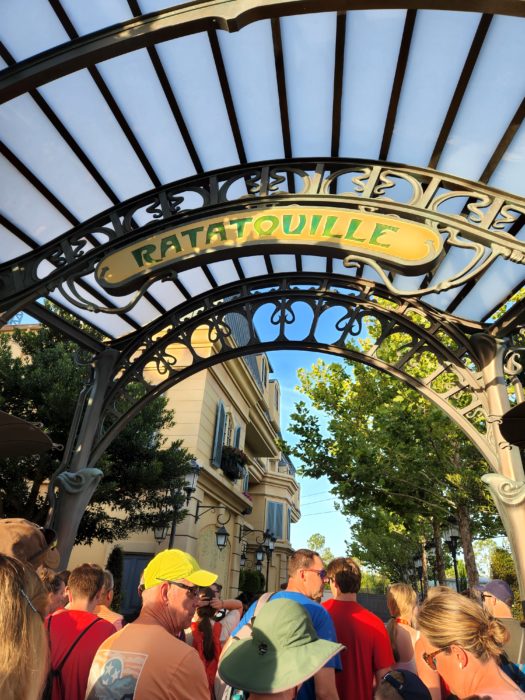 We were held there until 7:36, when we were allowed to cascade into the actual queue. Despite being ~20th in line at the gate, we dropped back to somewhere in the first hundred people in the queue thanks to losing some ground because of having to park a stroller. The realities of life with little kids. We can never do the real optimal strategy 😉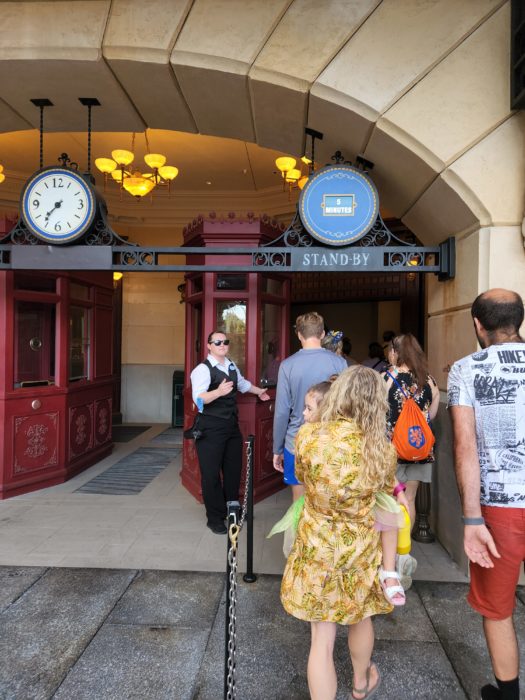 Early Entry
At 7:55, the ride became operational and we were allowed to get on. My family boarded before 8, and were off the ride and back to our stroller by 8:05.We had a single stroller, which meant the 6-year-old in our crew had to walk. And 6-year-olds are sometimes difficult to motivate at 8 am. But will still managed to make it over to Frozen Ever After at 8:18.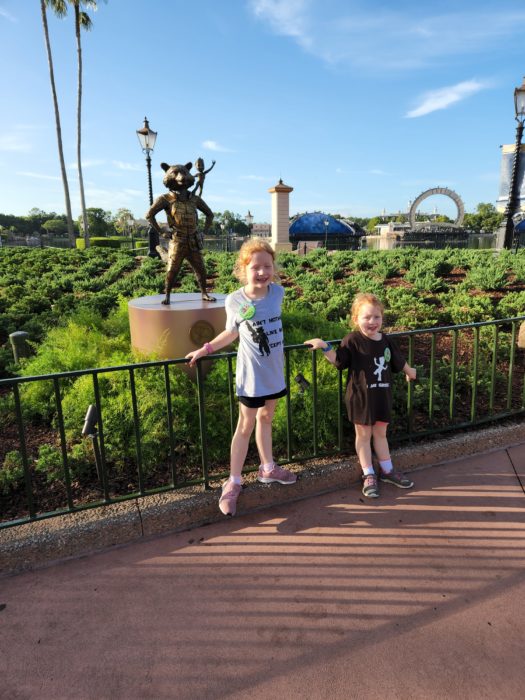 It had a 15-minute posted wait, but was actually a walk-on. We were off the ride by 8:23.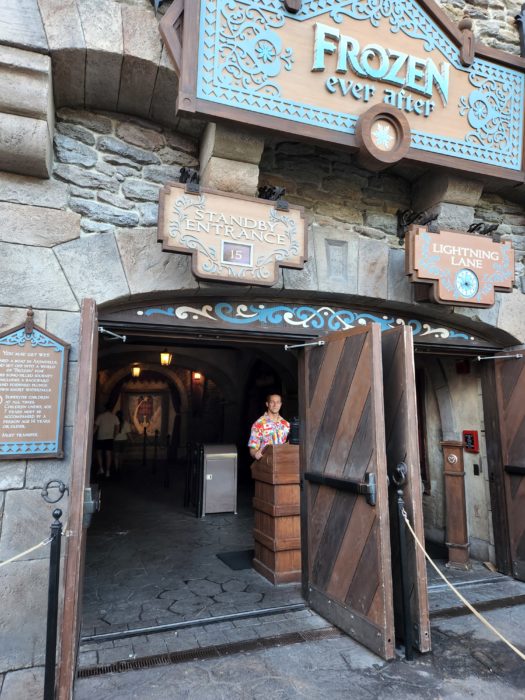 And here is where the reality of small children strikes again. The ideal strategy would have your party arriving at Test Track before the crowd of regular-park-opening folk can get there from the main entrance. We could've done it! Except … tiny people and their tiny bladders. We had a mandatory pit stop at the Odyssey restrooms. And that put us at Test Track at 8:35. Womp womp.
Regular Park Hours
Still, not all hope was lost. The posted wait time was only 30 minutes. Our actual wait, including that lengthy design preshow, was 25 minutes. At that point, we could have theoretically hopped over to Soarin' where there was a 15 minute posted wait. But … reality. We still had to rider swap on Test Track (thanks to a quarter-inch-too-short little kid). That took another 25 minutes. Why??? Why??? I don't know. But that was a long swap.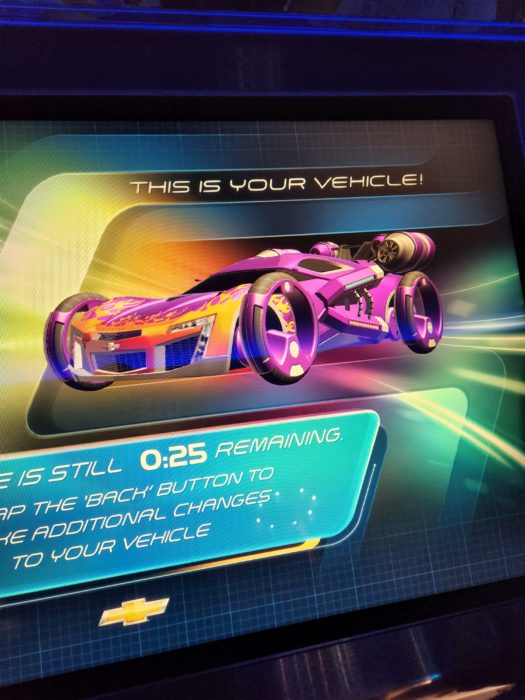 Then we opted to redeem our Guardians boarding passes. Group 1's window had already lapsed by about half an hour – but we were allowed on anyway. This tends to be the way virtual queues work. As long as your boarding group has been called, you can get on the ride. Not just within your allotted one hour after your group is called. We had to rider swap again here. The first group of us waited 30 minutes after we tapped in. Then we swapped and group two waited 20 minutes in the Lightning Lane. This is pretty typical for Guardians. Individual Lightning Lane isn't really going to save you much time. Instead, it offers you a way to either bypass the virtual queueing system, or to ride more than once if you can get a boarding pass and purchase Individual Lightning Lane.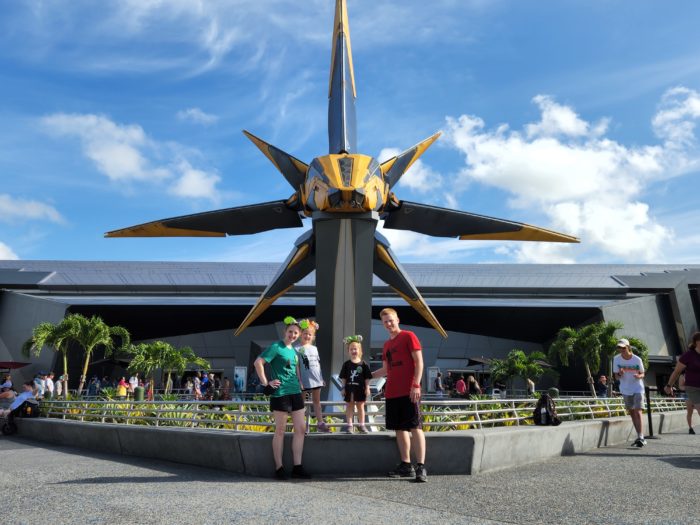 At this point, it was 11 am and posted wait times at Soarin' had jumped up to 65 minutes. The wait likely wouldn't have been that long (the posted wait time settled back to 40 minutes pretty quickly). We rode Living with the Land instead, which is a must-do anyway.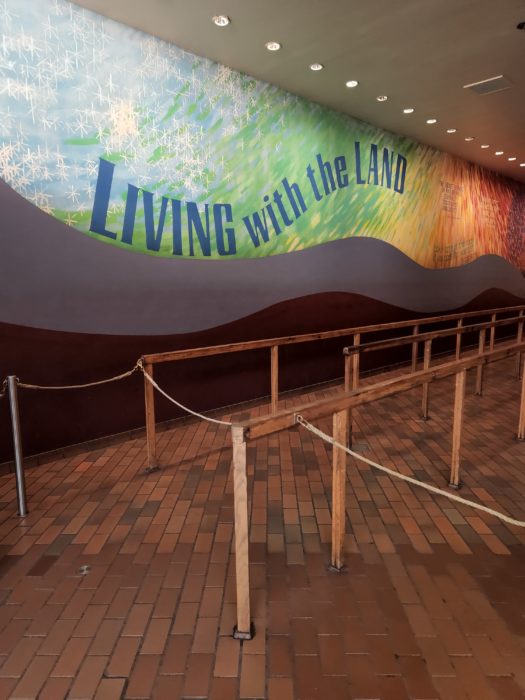 Post-Strategy Day
My Early Entry strategy would've worked quite well had we been travelling without children, or opted not to rider swap, or even if we would've done Guardians later in the day. But as it was, we were happy with our choices. After an early lunch, we rode Spaceship Earth, we spent a lot of time in the shade and AC at the Seas, then we watched some short films, met Mickey, and said hello to Figment. After exiting Journey Into Imagination, we also greeted Joy and Vanellope. By this time it was almost 2 pm – we hadn't experienced any real waits.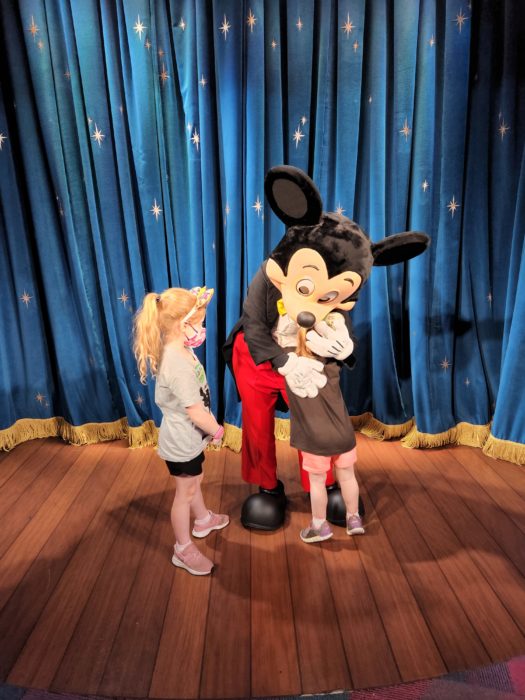 We then made our way over to the World Showcase, where we rode Gran Fiesta Tour with a 5 minute wait, met Anna and Elsa with no wait, watched Reflections of China, ate Mickey Premium bars, and explored the countries (clockwise, as it should be) until we made it to Japan for the 4:45 showing of Matsuriza. Love that entertainment. We had a 5:20 reservation at Teppan Edo, after which we explored Morocco and then took the Skyliner back to Caribbean Beach by 7 pm.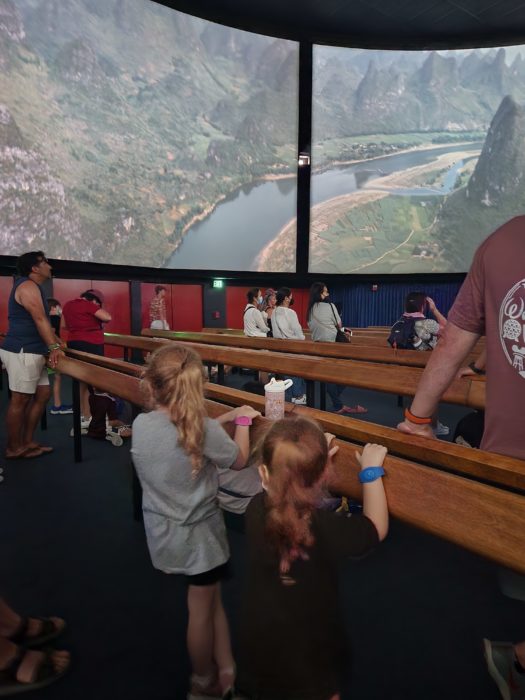 After bathing the children and tucking them in bed, I headed back to EPCOT via the Skyliner a little after 8 pm. I cared about the beacons on Spaceship Earth the most, because of course.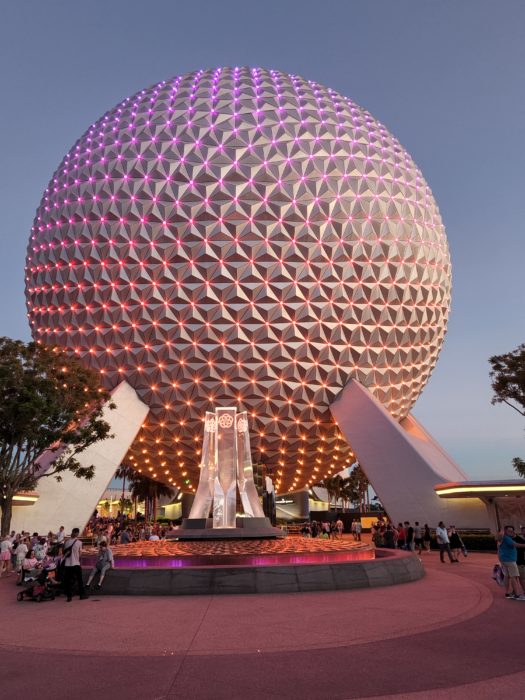 I watched those, and then wandered back to World Showcase in time for Harmonious. I walked up 8 minutes before showtime and was able to secure a not-bad view just to the right of the Port of Call merchandise location.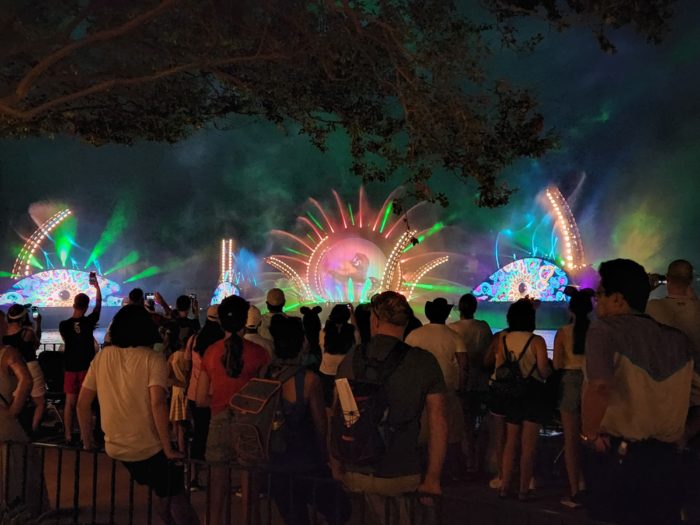 Then, like any intelligent human, I began to walk clockwise from the entry of World Showcase to the International Gateway. The park had closed at 9 pm when Harmonious started. But the Skyliner stayed open until 10:30 pm. So I had plenty of time to enjoy a rapidly emptying World Showcase. The lagoon looks much better at night when the water tacos go dark and you can't tell that they're totally visually blighting the scenery.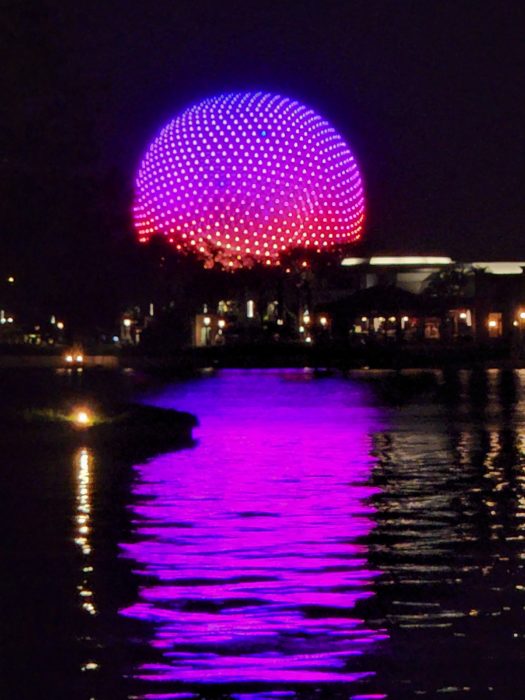 By 9:40, people were scarce. I got so many photos of empty pavilions and got to enjoy the views and the music almost all to myself. Early Entry to post-park-close. Pretty ideal day. Prepare yourself for a mini photo dump because I can't help myself and have to share these.
EPCOT Early Entry Takeaways
If you're doing Early Entry from International Gateway, try to be on that Skyliner as early as possible. You won't feel like you're ever just waiting around forever for things to open. The morning will move quickly.
If you don't have access to the Skyliner, getting to the International Gateway somehow is still a good plan. Because of the large numbers of people at the Main Entrance, you'll have to contend with a lot more people to get to where you want to go early. If you opt for Test Track first, you will probably still have a decent wait, plus the design preshow that will slow you down. You might still be able to get to Frozen before official park opening, but Remy will have a bigger wait by the time you make it over there.
A weekend during Food & Wine is actually a great time to go if you care more about attractions and less about the food and wine. A lot of park reservations will be taken up by folks that only want to graze around the park and maybe catch an attraction or two. Wait times at all major attractions were really low until at least 11 am, making for some pretty great morning touring.