Everything You Need to Know About Disney Dooney & Bourke Bags
I'm always looking for ways to incorporate the Disney magic in everyday life, and what better way than through my personal style? Disney Dooney & Bourke bags have been incredibly popular since their parks debut years ago and have maintained that popularity due to their variety of collections, designs, and sizes.
So for today, my fellow Disney shoppers, I'm breaking down all you need to know about Disney Dooney & Bourke bags!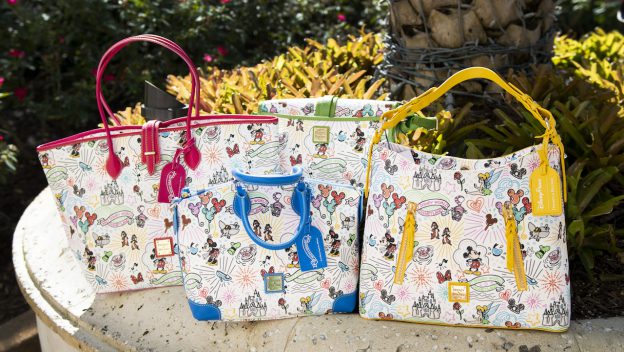 The Basics
Disney Dooney & Bourke bags are a blend of an established brand and pixie dust; and for a little more than a decade, they have been fashionable souvenirs at the Disney Parks as Disney continues to release patterns and styles based on characters, festivals, resorts, runDisney events, the Disney Vacation Club, and more.
The Prices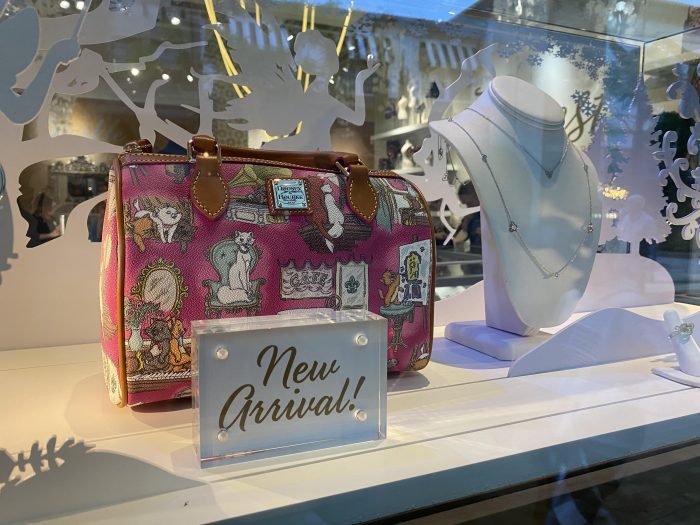 Make no mistake, Disney Dooney & Bourke bags are far from your budget-friendly choice of souvenir as prices range from around $100 for a smallest wristlet to $400 for large bags.
The Appeal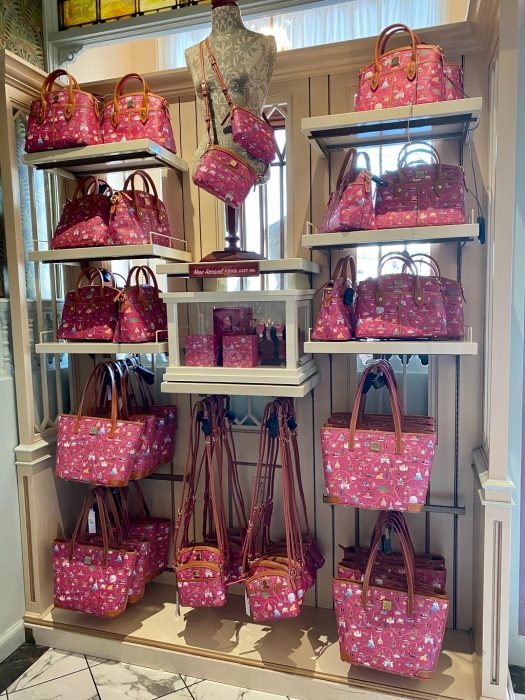 Disney Dooney & Bourke bags are little more subtle in their Disney-ness than other Disney-inspired bags. They're also a little more upscale due to the brand's craftsmanship and their leather straps and finishings.
In addition, each Disney Dooney has its own unique pattern "placement" meaning the positioning of the pattern varies from bag to bag. For instance, if you're looking to purchase a purse from the newly released 101 Dalmations collection, you can look through the selection to find a purse that has your favorite pup front and center.
The fact you have a choice in the look of your bag adds the feeling of exclusivity and customization.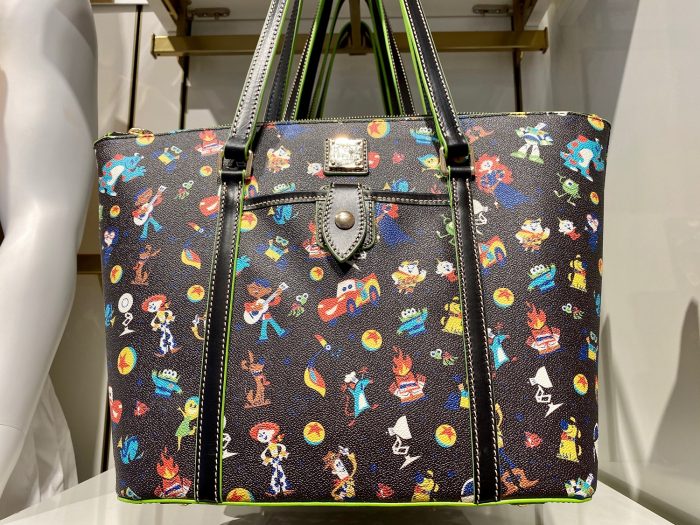 Disney Dooney & Bourke bags are released in collections of varying sizes and styles. There may be a backpack, crossbody bag, bucket bag, and matching wallet all with the same theme and/or pattern.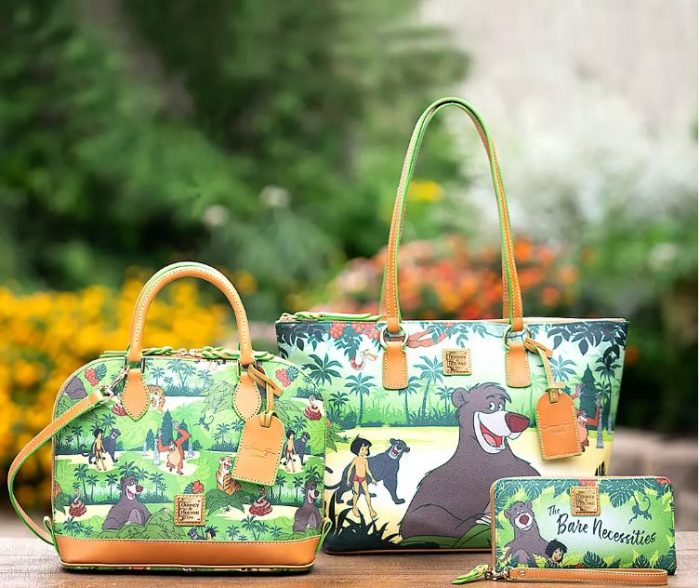 In recent years, Disney has released a large tote featuring a character and then smaller bags with complementary, although not identical, patterns.
For some collections, Disney has released coordinating Dooney & Bourke MagicBands for ultimate accessorization!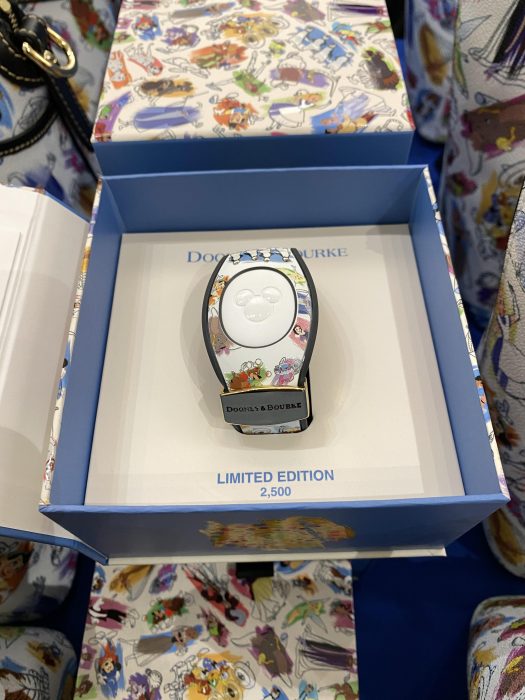 Where to Find Disney Dooney & Bourke Bags
Speaking of exclusivity, Disney Dooney & Bourke bags can't be found just anywhere at Walt Disney World.
There's usually one store per park that keeps Dooneys in stock such as the Magic Kingdom's Uptown Jewelers, EPCOT's MouseGear, Animal Kingdom's Discovery Trading Company, and Hollywood Studios' Legends of Hollywood.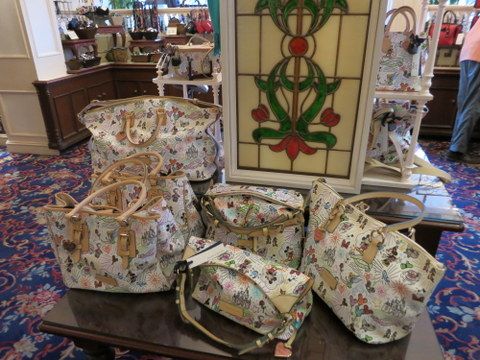 Many of the Deluxe Resort gift shops also offer a small selection of Dooneys. They're usually where I go when hunting for a rare or exclusive new release.
Fortunately, guests who aren't looking to visit the parks or the resorts can still find their own Disney Dooney.
At Disney Springs, the World of Disney Store, Cherry Tree Lane at the Marketplace Co-Op, and Ever After Jewelry Co. & Accessories all offer a selection of Disney Dooney & Bourke bags.
Also, some Dooneys have been known to appear at the Disney Outlets from time to time as well!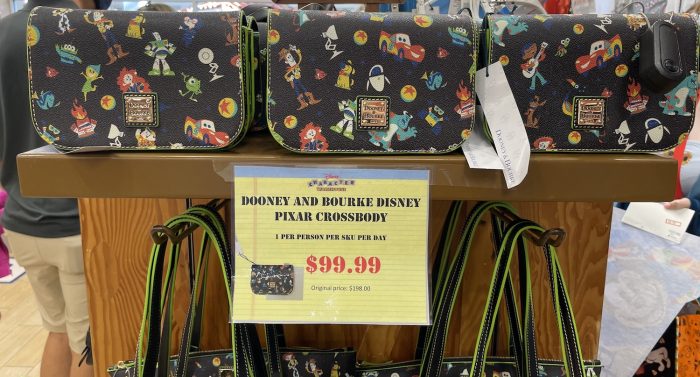 ShopDisney.com often releases brand new Disney Dooney & Bourke collections as well! They've have also been known to include them in their sales, making these fashionable splurges a little more affordable.
The only problem? You can't select the pattern placement as you would in-store.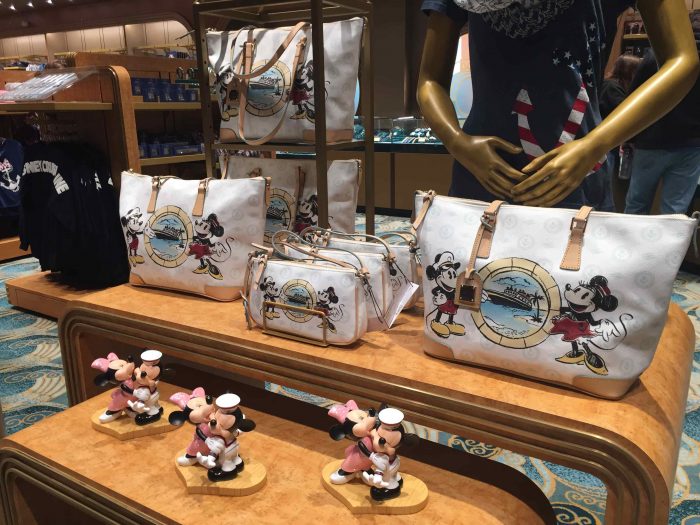 Lastly, there are some Dooneys that are exclusive to specific Disney vacation destinations. For example, both the Disney Cruise Line and Aulani are known for their special Dooneys.
On occasion, some make their way to the Disney Outlets or online at ShopDisney.com. But there are no guarantees unless you're able to visit those locations yourself.
Are you looking to splurge on a Disney Dooney and Bourke bag during your next trip to Walt Disney World? Which collection is your favorite? Where do you go to shop for Disney Dooneys? Let us know in the comments!