A New Cupcake and a New Paint Job at Disney's Art of Animation Resort
One Disney resort that is full of character is Disney's Art of Animation Resort. This Value hotel is bursting with Disney character charm and is popular with families. With easy access on the Disney Skyliner system there's quite a few pluses to this resort. Ivonne on our team popped in and scoped out what's happening at Art of Animation this week.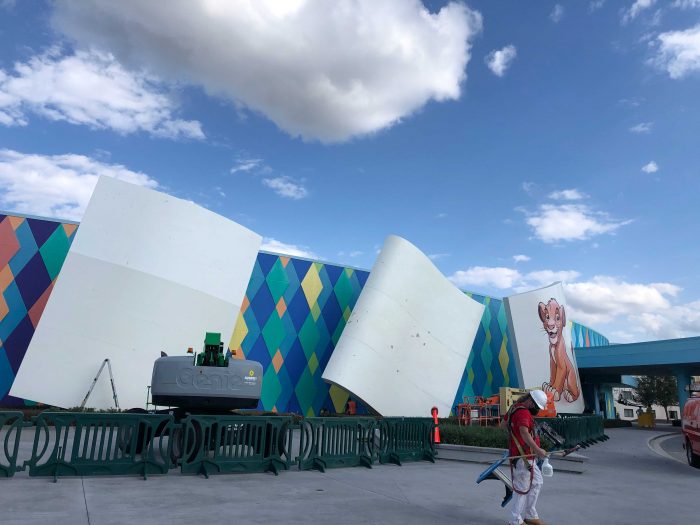 Looks like the front page of this animation themed resort is getting some sprucing up. The large character painting at the resort's main entrance are currently blank as they receive a new paint job. We see no reason why the classic characters won't return as this project progresses.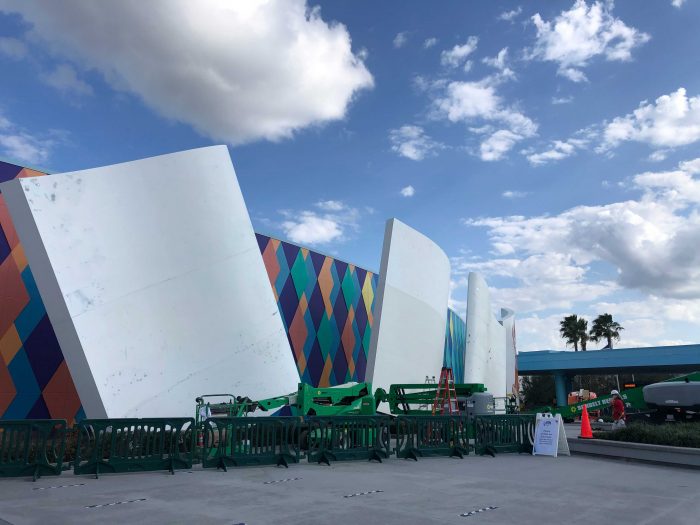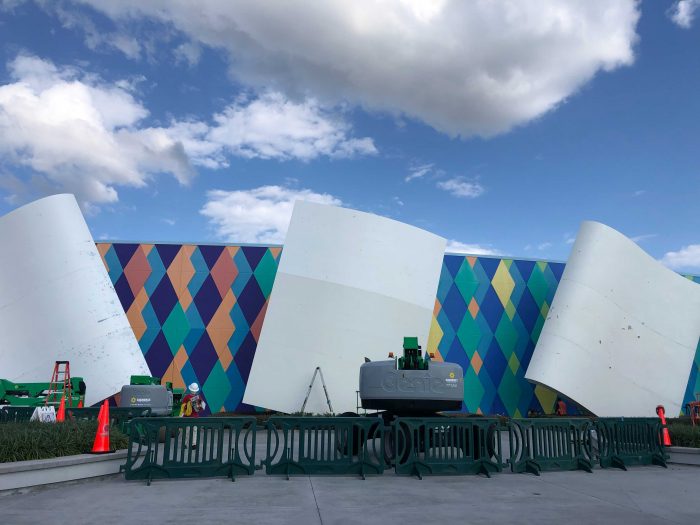 Inside the resort you'll find bright colors and charming illustrations of the characters from The Little Mermaid, Cars, Finding Nemo, and The Lion King – the films featured at the resort. At the resort's food court, Landscape of Flavors, there is always at least one specialty cupcake on the menu.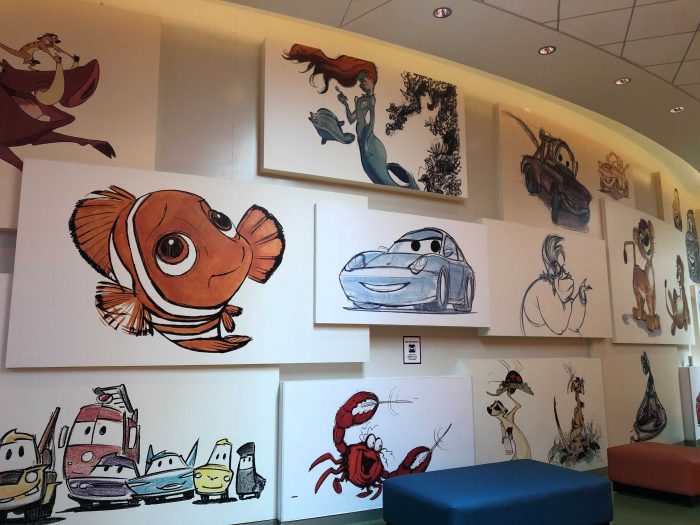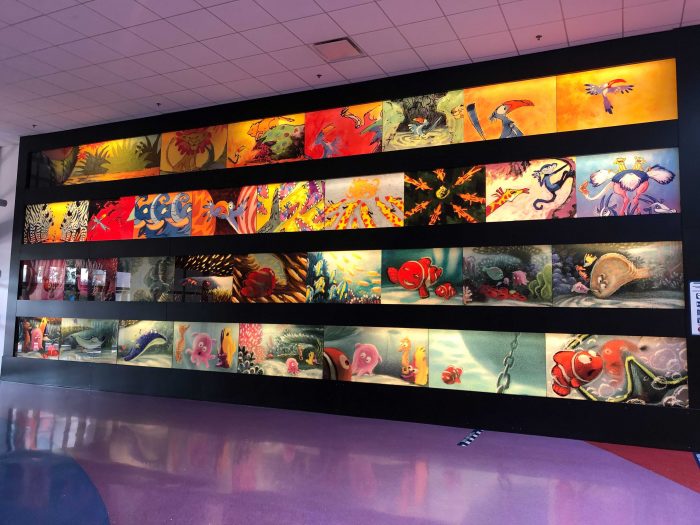 A new seasonal flavor of cupcake is now available to enjoy. The Cookies and Cream Sundae Cupcake is cute with chocolate sauce and sprinkle toppings that resemble a sundae. Despite its fancy décor and toppings, the taste is simple.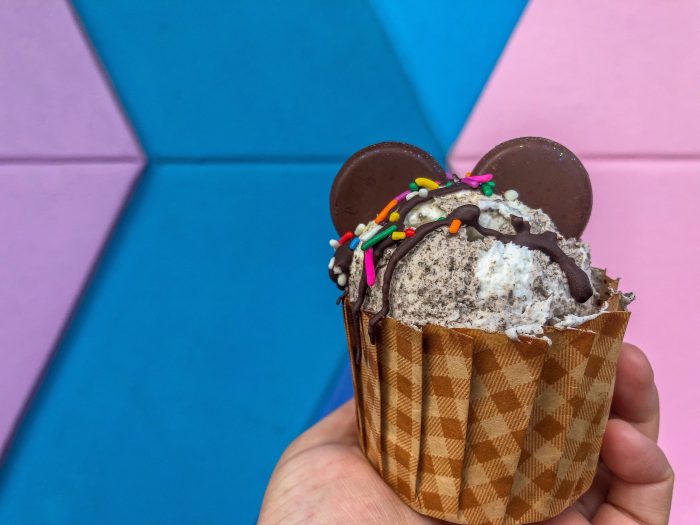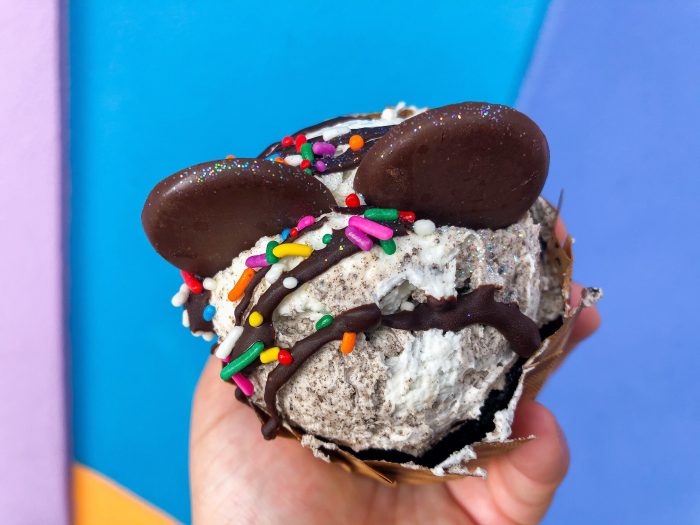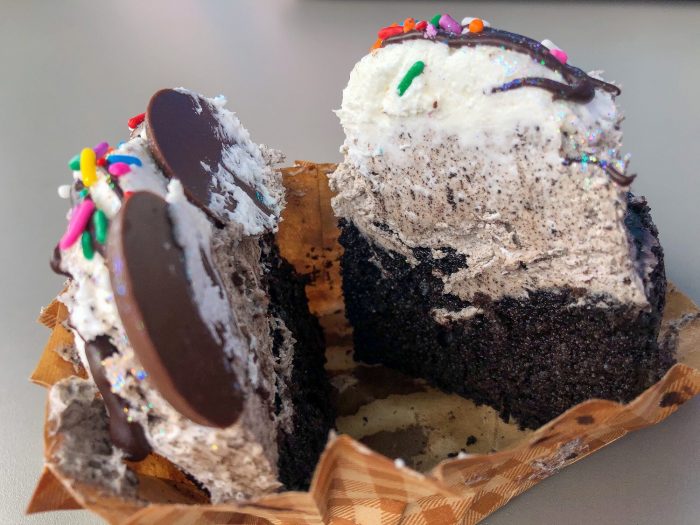 Chocolate cake is topped with cookies and cream frosting. There is no filling in this cupcake and Ivonne reports that the frosting was not anything special. There's a little bit of lighter frosting on top, representing the whipped cream on a sundae. If you're a big cookies and cream fan you'll probably be satisfied with this choice.
Our team's preference, however, is still the Mermaid's Tail Cupcake that has been served at the resort for nearly two years. A Vanilla Cupcake is filled with pineapple filling and topped with coconut buttercream, white chocolate mermaid tail, graham cracker crumples, crispy pearls, and glitter.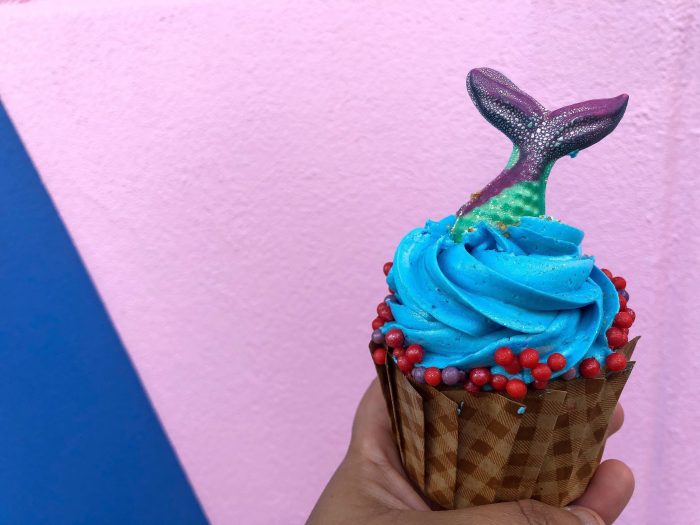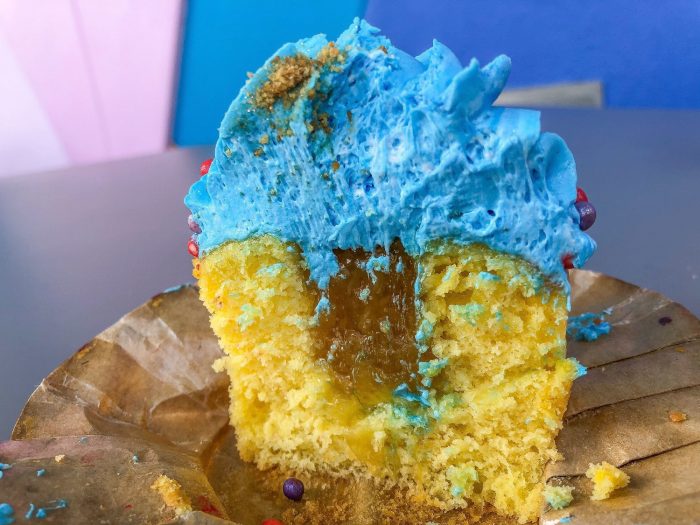 Anyone who enjoys tropical flavors is sure to fall for this siren song. This cupcake is $5.99 whereas the new Cookies and Cream Sundae Cupcake is $5.49. The extra 50 cents is worth it.
Have you stayed at Disney's Art of Animation Resort? What did you think? Let us know in the comments!