Everything You Need to Know About Splash Mountain
You're going on vacation to Walt Disney World! The only problem? You're not sure which attractions are right for you and your kiddos and you have questions. Which attractions are too intense for little ones? What rides do I really need a FastPass+ reservation for? What's the disability access like for certain attractions? We're answering all those questions and more in our Everything You Need to Know attraction series with today's focus on the Magic Kingdom's Splash Mountain!
What is Splash Mountain?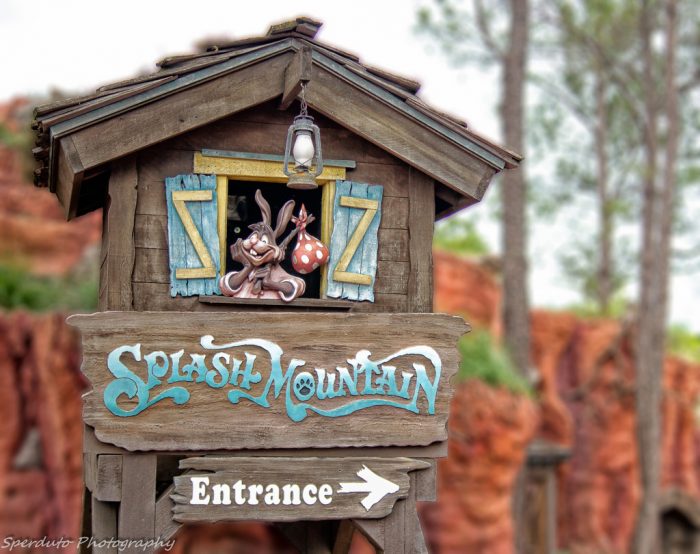 Splash Mountain is a massive log flume attraction with dark ride elements. Guests follow Brer Rabbit as he searches for his "laughing place" while outsmarting Brer Fox and Brer Bear along the way!
Where is Splash Mountain?
Splash Mountain is located at the Magic Kingdom's Frontierland next to Big Thunder Mountain Railroad.
What is the History of Splash Mountain?
The idea for Splash Mountain came from legendary Imagineer Tony Baxter. The ride concept was then inspired by characters and story elements from Disney's Song of the South. While the ride was originally called Zip-a-Dee River Run, the name was changed to Splash Mountain due to CEO Michael's Eisner's insistence for synergy with the company's then hit film Splash.
Splash Mountain opened at Disneyland on July 17, 1989. Walt Disney World's Magic Kingdom then received its own version of Splash Mountain October 22, 1992. The attraction met the park's need for thrill attractions and quickly became one of the most popular rides in the park.
What Do You Need to Know About the Queue for Splash Mountain?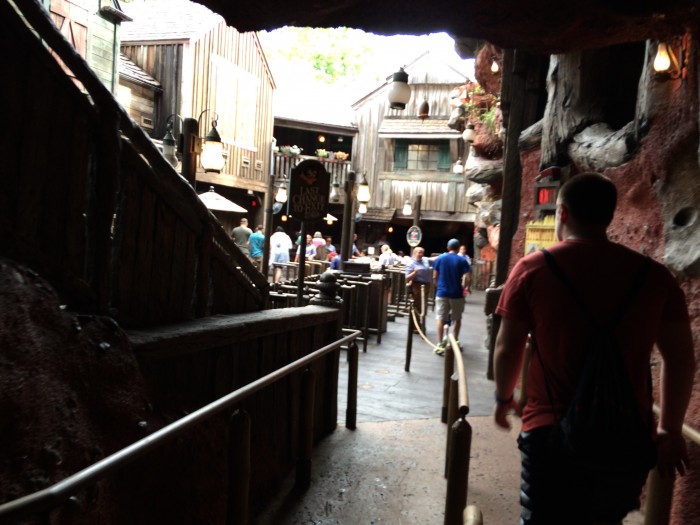 The queue for Splash Mountain begins with guests entering a rustic barnyard. As guests wind through the queue, they move into the mountain and transition into the animated world of Song of the South.
What are the Ride Vehicles Like for Splash Mountain?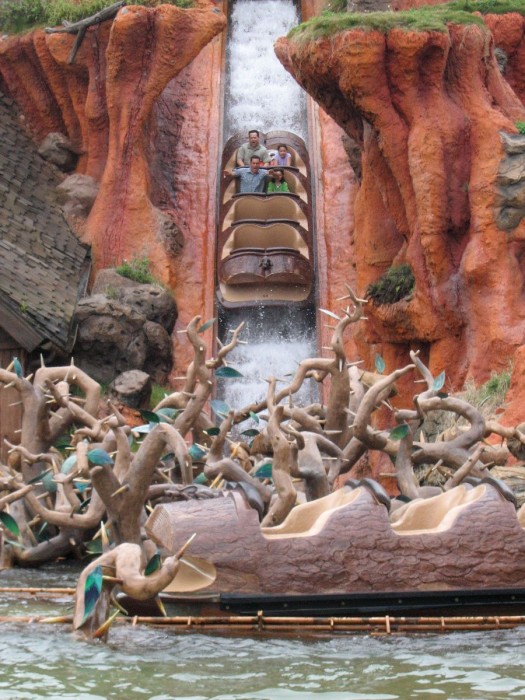 Splash Mountain's ride vehicles are hollow logs with four rows each accommodating two guests. The seats are a hard bench slightly curved for each sitting guest along with a hard back and a pull-down lap bar.
In order to board, guests need to step over a small wall and then down a moderate step to sit down. Tip: The back row is best for those hoping to avoid a huge splash!
What Do You Need to Know About the Ride Experience on Splash Mountain?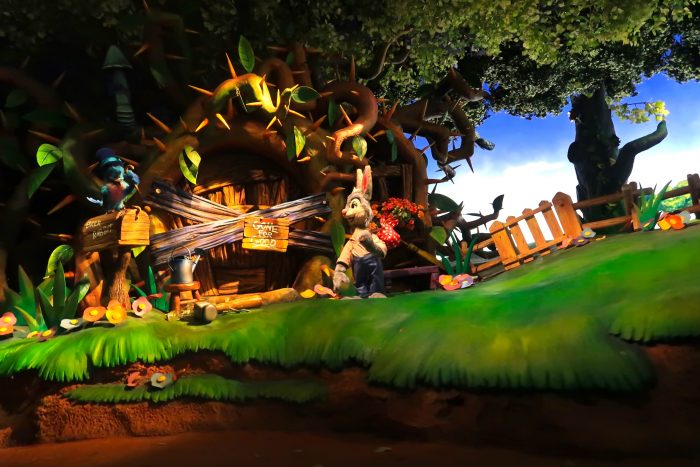 Splash Mountain is one of the longest attractions at Walt Disney World with a ride time of about 18 minutes. The ride manages to be both thrilling and charming. Most of the show scenes are filled with sweet animal audio-animatronics set to songs showing Brer Rabbit leaving home and outwitting Brer Rabbit and Brer Fox before finally being caught!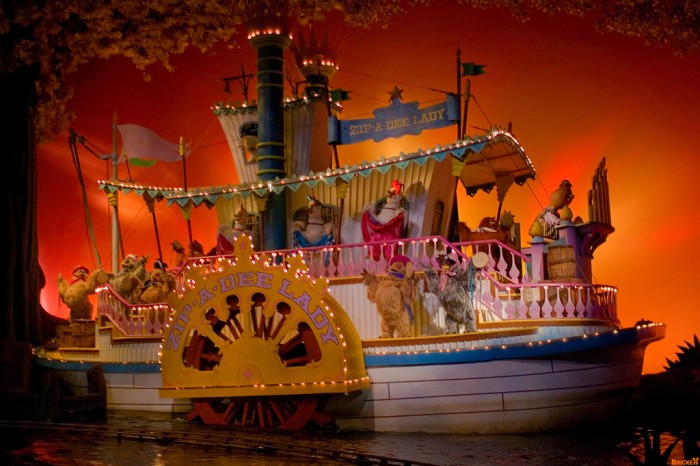 Guests riding Splash Mountain know that giant drop into the Briar Patch is coming. Although, what most don't expect is the other drops throughout the ride which increase in intensity leading up to that signature plunge.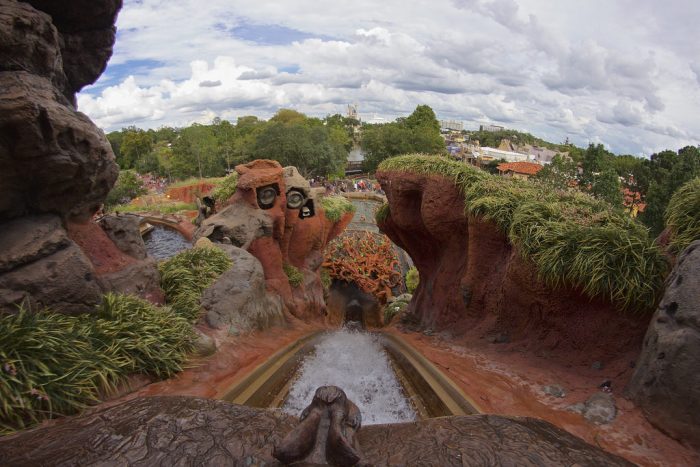 True to its name, Splash Mountain will leave guests wet; but just how wet varies on where they sit and the positioning of their log throughout the ride. For instance, if your log happens to be at the bottom of Chickapin Hill or near a waterfall, expect to be splashed!
Tip: To avoid getting soaked, be sure to bring a poncho or pick one up at gift shop before riding. You may want to bring or pick up a plastic bag to protect your bags and cell phones. Guests can also rent lockers at the Magic Kingdom.
What Do You Need to Know About Accessibility for Splash Mountain?
Guests must transfer from a wheelchair/ECV to experience this attraction. Also, service animals are not permitted on Splash Mountain; and children under 7 years old must be accompanied by a person age 14 years or older.
What Do You Need to Know About Health and Safety Advisories for Splash Mountain?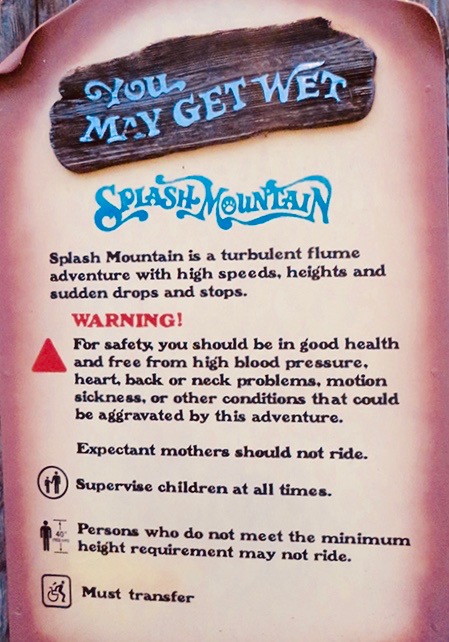 Guests should be in good health and free from high blood pressure, heart, back or neck problems, motion sickness, or other conditions that could be aggravated by this adventure. Expectant mothers should not ride.
Guests should also be aware that Splash Mountain is a turbulent flume adventure with high speeds, heights, and sudden drops and stops. Even so, I stand by saying Splash Mountain is definitely a family attraction. The tone and story are geared towards kids while still offering plenty for teens and adults. I recommend it for parents looking to introduce kids to thrill rides.
What are the Height Restrictions for Splash Mountain?
Guests must be at least 40 in tall to experience Splash Mountain.
What Do You Need to Know About FastPass+ for Splash Mountain?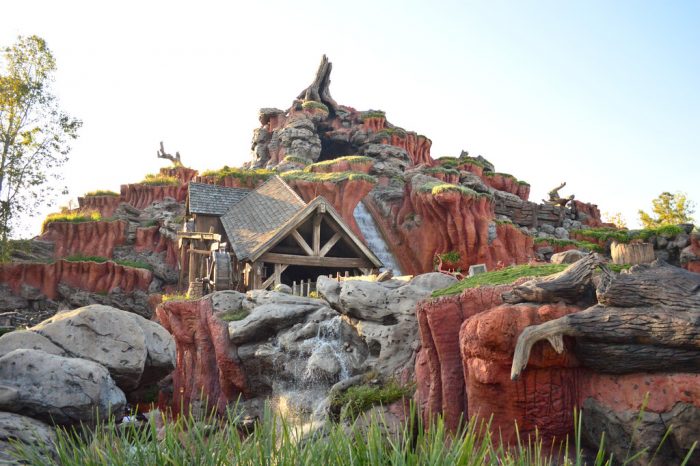 This happy, adventuresome ride vies with Space Mountain in Tomorrowland and Seven Dwarfs Mine Train in Fantasyland as one of the park's most popular attractions. Crowds build faster the first hour the parks open, and waits of more than 2 hours can be expected once the park fills on busy days. Get in line no later than 10:30 a.m. during warmer months. Long lines will persist all day.
If you have only a day to see the Magic Kingdom, make FastPass+ reservations in advance for around 9:30 a.m. at Big Thunder Mountain Railroad and around 3:30 p.m. at Space Mountain. On the day of your visit, ride Seven Dwarfs Mine Train as soon as the park opens, then hotfoot it to Splash Mountain to ride immediately. Your FastPass+ reservation for Big Thunder will be valid by the time you're done, and you'll have experienced three of the park's four headliners in about an hour.
If you have two mornings, do the Fantasyland and Frontierland attractions—Seven Dwarfs Mine Train, Splash Mountain, and Big Thunder Mountain Railroad—on one day and Space Mountain the next. Spreading your visits over two mornings eliminates a lot of walking.
Other FastPass+ strategies combining the park's "mountains" with other headliners have been incorporated into our Magic Kingdom touring plans.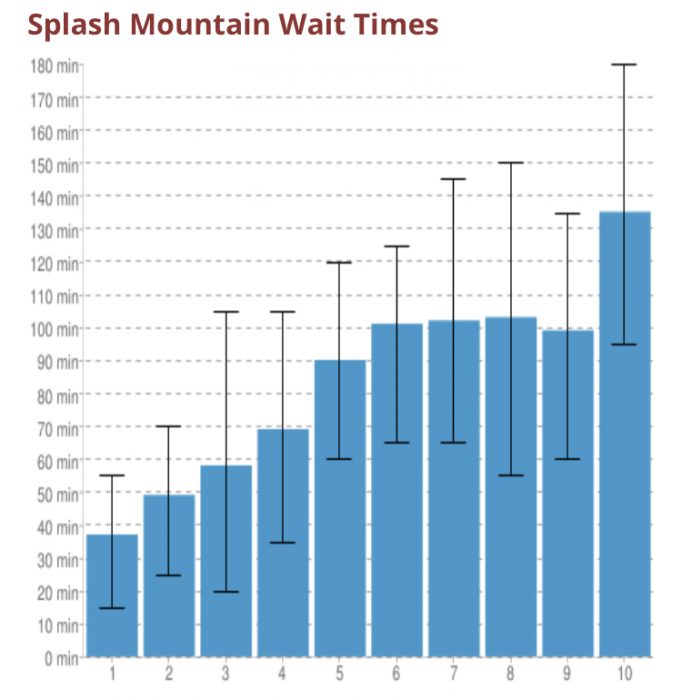 This chart shows you roughly how long you'll wait for Splash Mountain when you visit on a day with a given Magic Kingdom Crowd Level. The blue bars represent the average "peak" wait time (that is, how long the line will be at its busiest). The bottom and top black lines represent the range of peak wait times to expect (for you fellow nerds out there: it's the 5th percentile and 95th percentile of peak wait times). Please note that these are estimates, and for a better forecast for your travel dates, see Splash Mountain Wait Times.
Does Weather Affect Splash Mountain?
Since portions of this attraction are outdoors, weather can hinder the operation of Splash Mountain. Also, Splash Mountain often closes for refurbishment during the winter.
This attraction is scheduled to be closed temporarily from Monday, January 6, 2020, to Thursday, February 27, 2020.
What's the Best Time of Day to Experience Splash Mountain?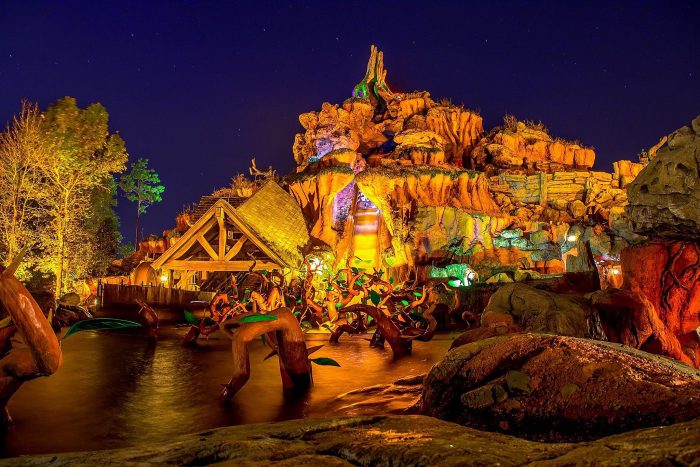 Like most attractions at the Disney Parks, first thing in the morning or the end of the day usually offers the shortest waits. If it's a cooler time of year, Splash Mountain may be a better choice in the afternoon. I always recommend riding Splash Mountain at night for a whole different experience. For something truly magical, try to ride during the Happily Ever After fireworks!
Did I answer all of your questions about Splash Mountain? Is this attraction at the top of your family's vacation to-do list? Let us know in the comments.