Extended Queues Are Taking Over Some of the Walkways at Walt Disney World
When Walt Disney World first reopened in July, it seemed like a ghost town. Fast forward three months later and the walkways feel pretty packed at times. Thankfully physical distancing is enforced and that's why it feels more crowded than it actually is. Physical distancing is most evident in the lines for rides. With floor markers throughout the queue requiring six feet between groups the queues extend far beyond the attraction's location.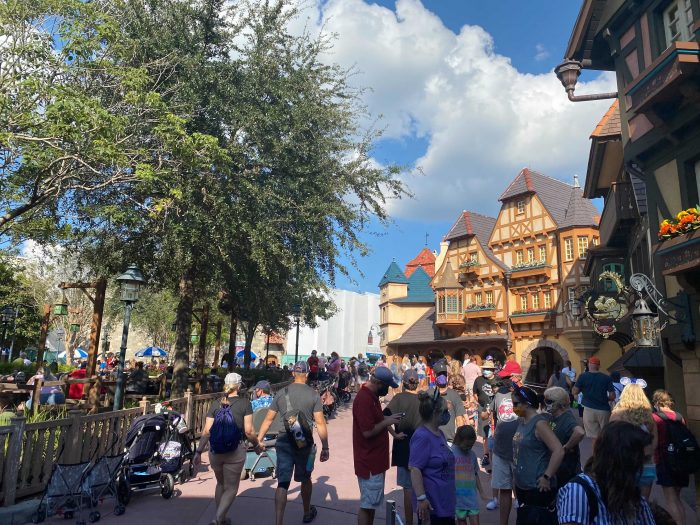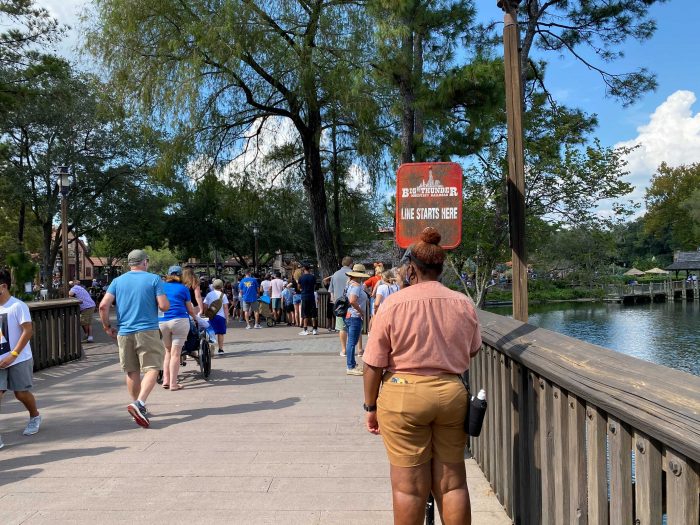 What does this mean for you?
Be prepared to be outside for quite a bit before reaching the attractions' actual indoor or shaded queue.
For many attractions you'll end up having to walk quite a bit away from the entrance to actually reach the end of the queue.
Walking through the park you will see extended queues throughout the walkways.
You'll need to look for Cast Members holding a sign to mark the end of the line.
The lines do move quickly, but they can feel extra long.
Using our Lines app will show you Expected Wait Times that are more accurate than Disney's Posted Wait Times based on real-time data and actual wait times submitted throughout the day.
The extended queues are well organized and generally well marked. Because they hug the edge of walkways, so as to not impede the ability to move throughout the park, they do not have many switchbacks, and are mostly one continuous line until they reach the actual queue inside the building. This can make these lines appear very long.
And because these queues extend beyond the regular entrance you won't see the Posted Wait Time at the end of the extended queue. This is another reason why having our Lines app will help, so you can see Expected and Actual Wait Times on your phone.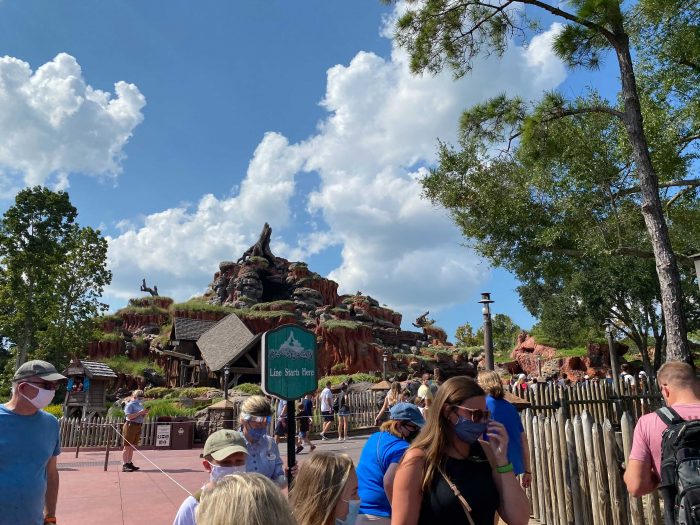 Whether you visit during a busy weekend, or a slower day according to our Crowd Calendar, you'll want to have a plan in place so you can maximize your time. Visiting Walt Disney World right now is unlike any other time. We're in the parks every day so we can bring you the most up the date information.
Have you been to Walt Disney World lately? Have you waited in any of these extended queues?