Extreme Shakes Shake Up the Magic Kingdom
The highly Instagrammable extreme shake trend has now hit the Magic Kingdom. Meet the Chocolate Extreme Shake, served at the Plaza Inn restaurant on Main Street U.S.A. Priced at $14.00, the shake is served in a chocolate-chip-rimmed glass, and contains a chocolate milkshake (though you can request other flavors).
But most of the real action is happening on top of the glass. The shake is topped with a glazed donut, a giant Mickey-shaped marshmallow, some chocolate strips, a heap of whipped cream, and, oh yeah, an entire ice cream cone that is filled with the ice cream of your choice and topped with chocolate disks.
This thing is a mess, a delicious, over-the-top, gloppy, sticky, mess. If you order this, you'll no doubt be sharing it, but be sure you like your tablemates because double dipping your spoon is practically a requirement.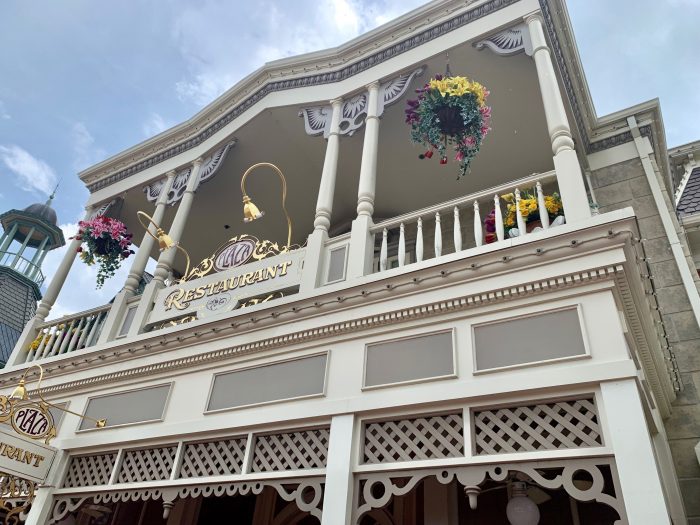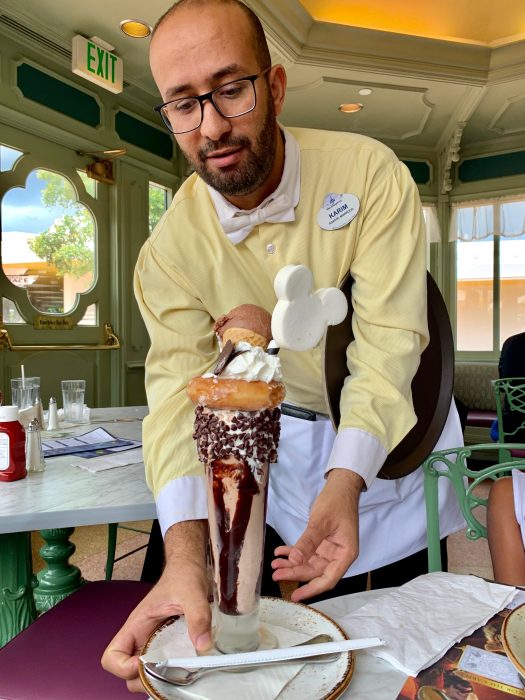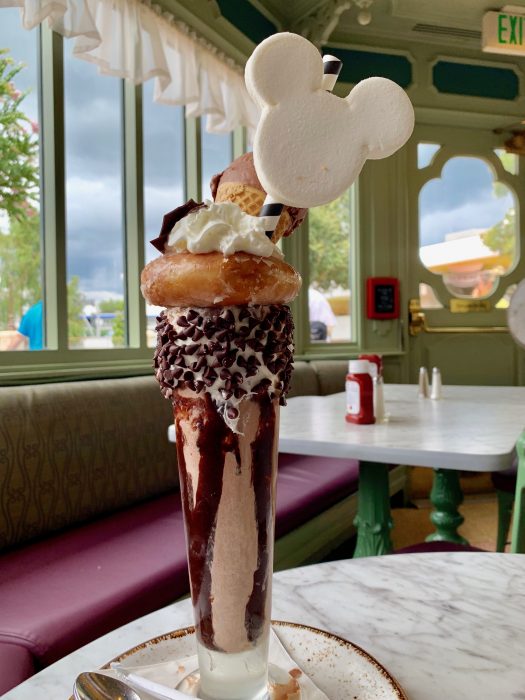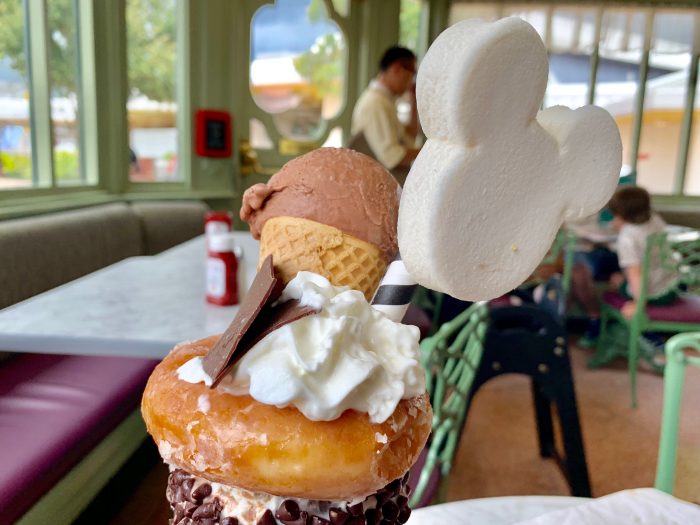 What do you think? Must try or much too much? Let us know in the comments.
Photos: Christina Harrison