FIRST LOOK: Regal Eagle Smokehouse: Craft Drafts & Barbecue Now Open
Today marks the opening of the highly anticipated quick-service location inside the American Adventure Pavilion at Epcot. The Regal Eagle Smokehouse: Craft Drafts & Barbecue is a huge revamp of the Liberty Inn quick service. The Regal Eagle has a Muppets theme and backstory, which has caused mixed comments both for and against this theme.
We were there today to check out this exciting new location. Check out our photos of the interior space, decorations, and outdoor seating.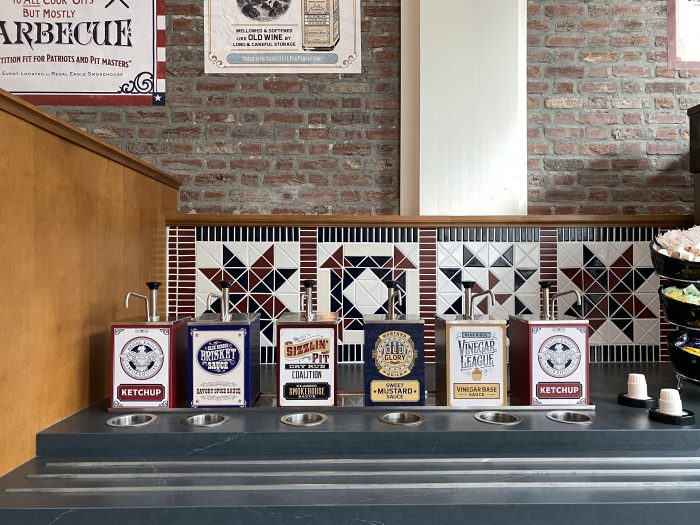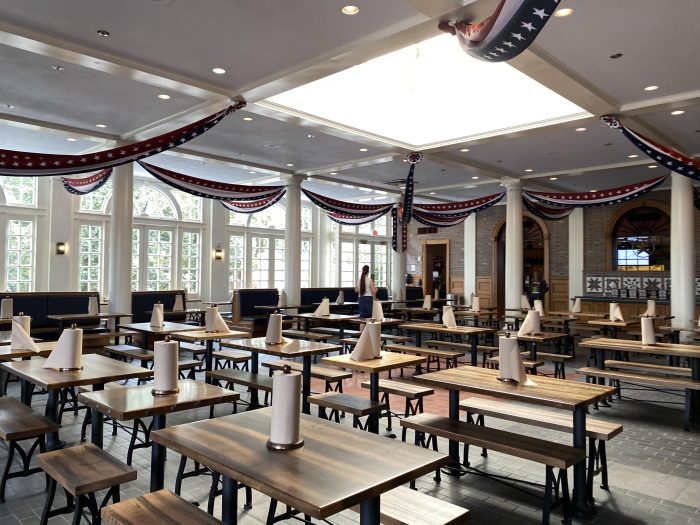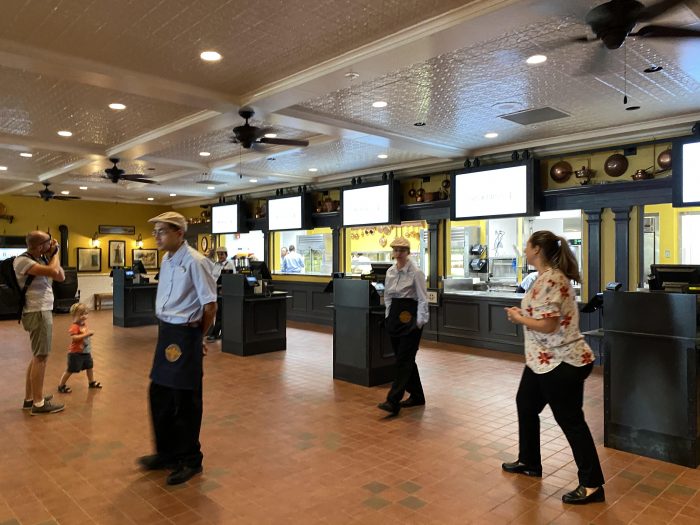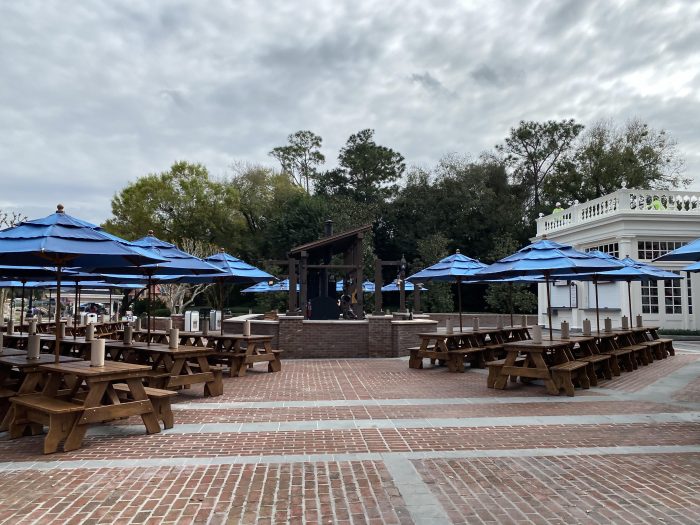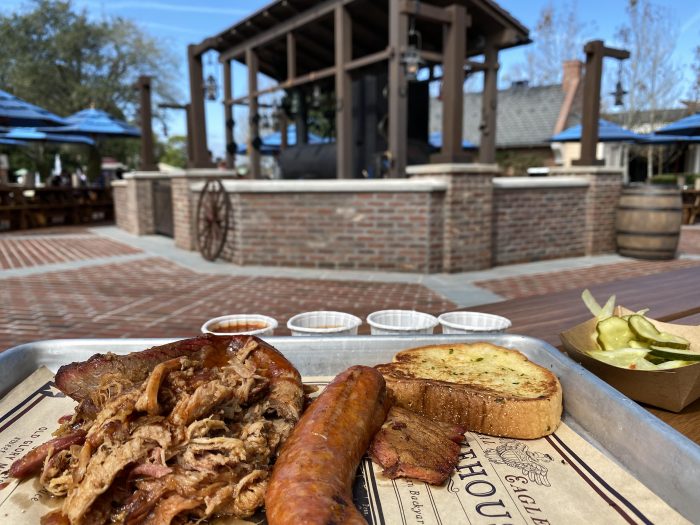 Initial thoughts on the American Platter are that the Pulled Chicken is the best of the three meats, and the Brisket is a little dry. The mustard BBQ sauce is an early favorite, and the house-made pickles have a nice sweet flavor. A full review will be coming soon.
Are you excited to see this new location open? Let us know what you think in the comments.