Regal Eagle Smokehouse to Feature Sam Eagle
I have been anxiously awaiting the arrival of the Regal Eagle Smokehouse since before it was announced. (If you follow me on my social, you know I've been saying for YEARS that I thought the Liberty Inn at The American Adventure Pavilion should be changed to a BBQ restaurant.) I recently found out one more reason that I'm excited for this new quick service restaurant to open and that's two words….Sam Eagle.
That's right! The beloved Muppet will be prominently featured in this brand new dining establishment. The restaurant itself takes its name from the character who is known for his patriotism and sense of duty and honor. According to Disney, Regal Eagle Smokehouse will be the site for "Sam's Centennial Cook-Off: A Salute to All Cook-Offs but Mostly Barbecue." Guests will be able to enjoy a variety of classic backyard barbecue selections from across the country to vie for Sam's top honor. Take a look at the menu offerings here. They look so yummy!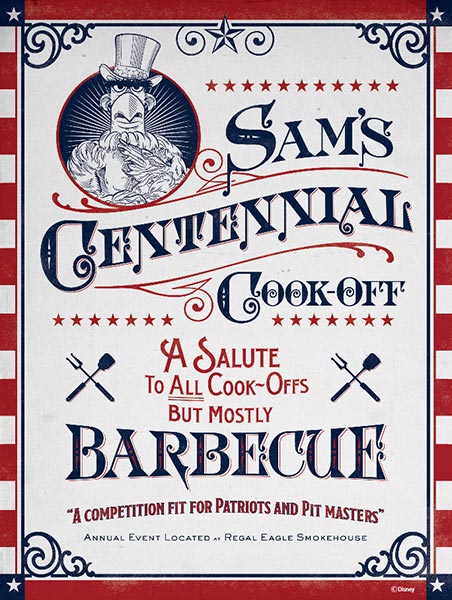 Sam will be found as part of the décor at this new restaurant. In addition, he will also be incorporated into new merchandise that will be available exclusively at the Regal Eagle Smokehouse.
One thing is for sure. Not stopping at the Regal Eagle Smokehouse now will be distinctly unpatriotic.