What I Love! A Family Tradition
Today's What I Love is a special example of the many family traditions that revolve around Walt Disney World. Some of us have certain rides that we have to go on first, other families have very specific parade viewing locations they seek out year after year. Liners Ray and Sandy K. and their son Corey, have been going to Walt Disney World for decades and one of the traditions they maintain is a picture in front of the famous metal Mickey Mouse statue on the grounds of the Contemporary Resort. As you'll see from the wonderful pictures they provided, the K. family started this tradition when Corey was a baby.
Ray writes – This is a photo of our son, Corey, just before he left for Army basic training. Walt Disney World has been and will continue to be a big part of our family. We have reservations to be back in July and we are hopeful we'll get to use them.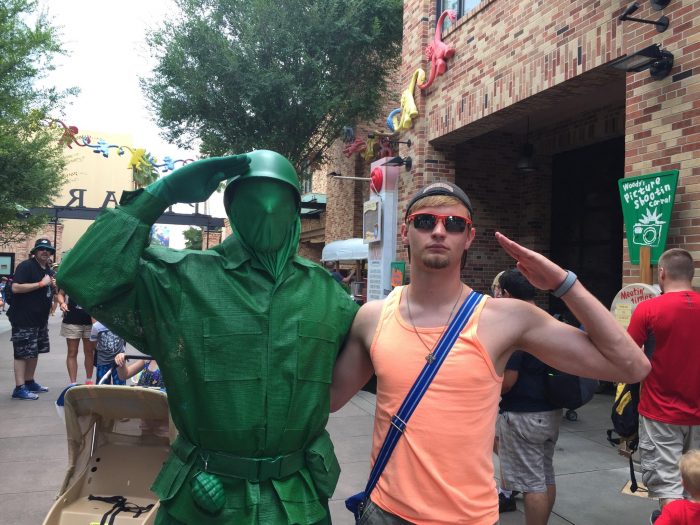 This photo of my wife, Sandy, and I was taken on our first trip back to Walt Disney World without Corey – he was in basic training.  A Cast Member stopped and asked if she could take our photo and I teared up explaining our tradition and why our son was missing. The CM took the photo and asked us to wait a moment while she ran off. She soon came back with Mickey ice cream bars for us – a small token but one that was very much appreciated. We've come to realize that Walt Disney World is in just about every great family moment we have.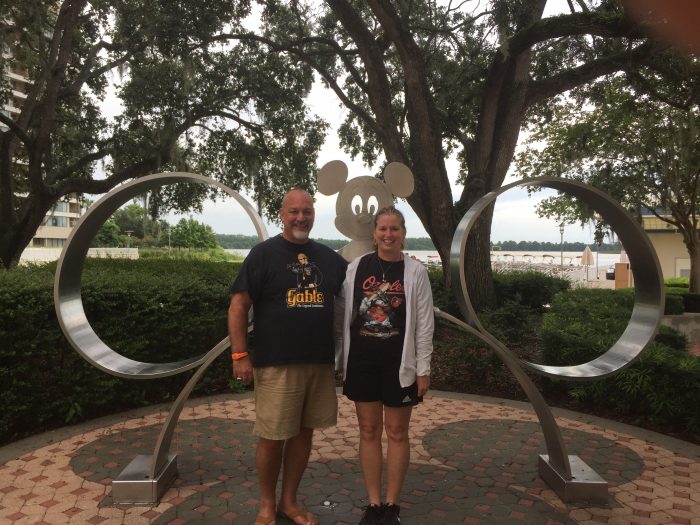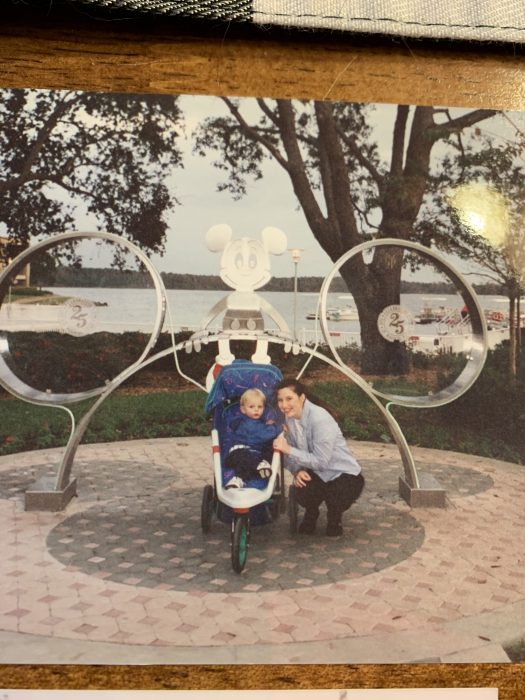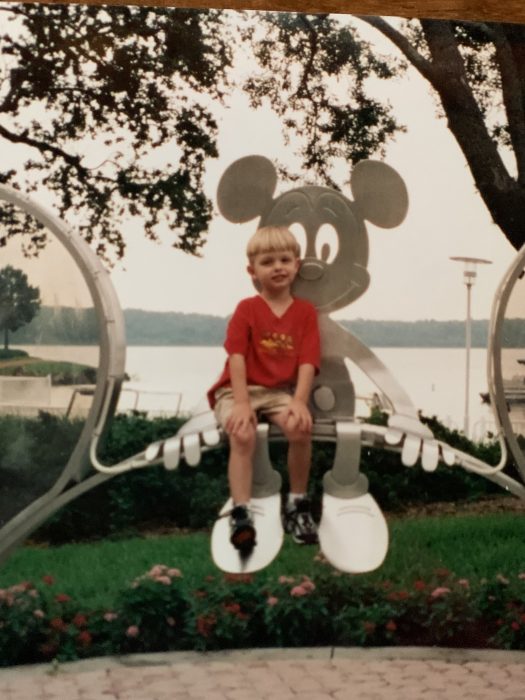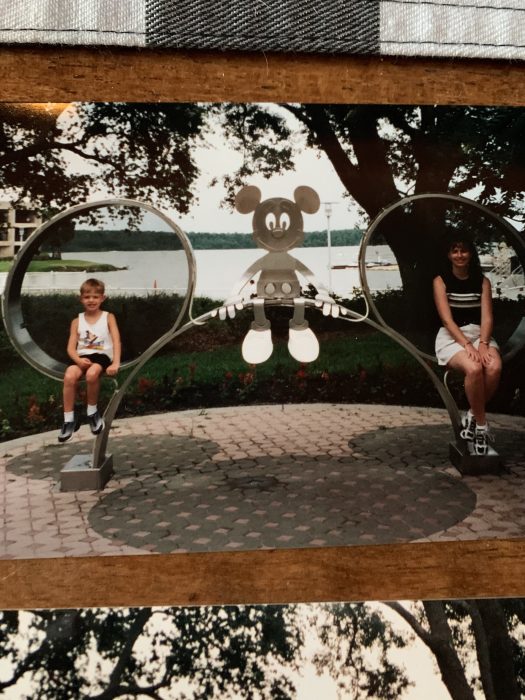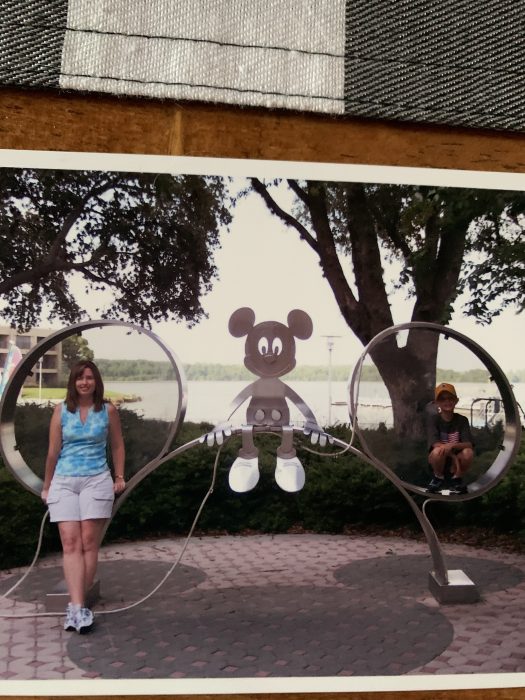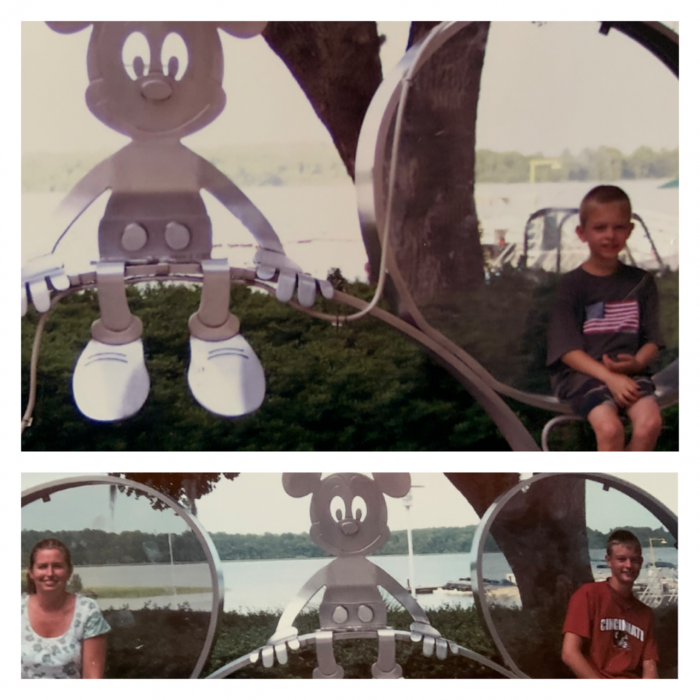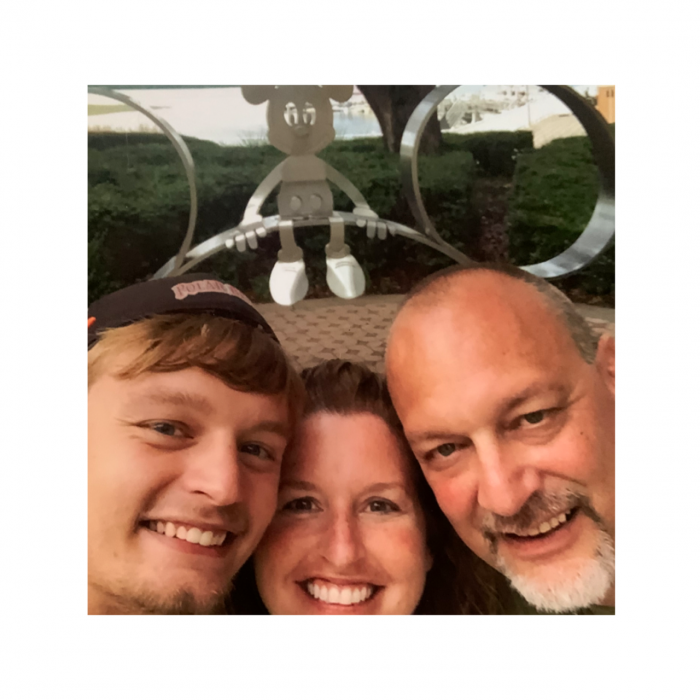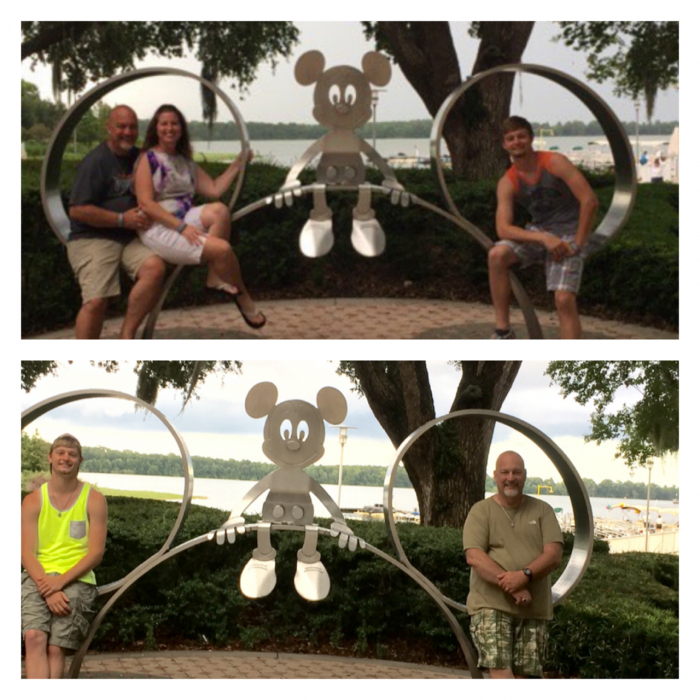 Thank you to K. family for sharing this special memory. We hope the 3 of you get back to your favorite statue soon!
Thank you for reading and submitting your own What I Love memories. If you haven't already done so, please send us your pictures and tell us a bit about what you love and we will feature you here on the blog! Christina@touringplans.com