Five Reasons Why August is a Great Time to Visit Orlando's Theme Parks
I know, some of you are giving that title some side-eye. You're thinking: "Isn't August in Florida hotter than the surface of the sun?" Well, there might be some truth to that — but it's also a great time to score discounts, have a more relaxed vacation, and beat the crowds.
I've taken regular vacations at Disney World (and occasionally Universal Orlando) in August since 2009. Here are the things that make this month a winner for me.
Lower Crowds
After the first week of August, crowds start going down, down, down. Who doesn't want to visit when there aren't as many people in the parks?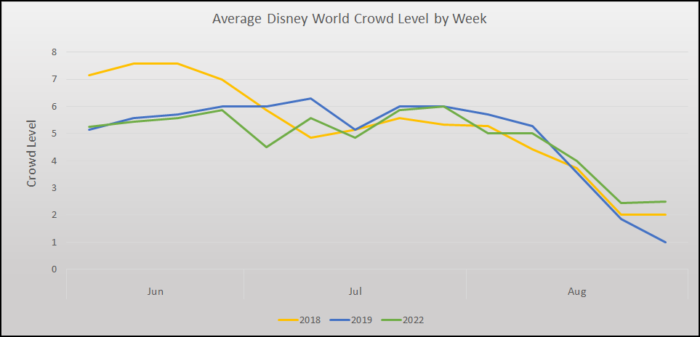 Weekly averages for Disney World are shown above, but Universal has a similar trend. In the first couple of weeks, crowds start to slack off from June and July levels. If you're able to visit after local schools go back in session (looking at you, New Englanders), you'll find the parks empty out even more.
Special Events
Every year, EPCOT holds Festivals in the World Showcase area, with themed booths offering tasting-size dishes. Elsewhere Halloween and Christmas events, Mardi Gras, and other seasonal offerings can bring some extra sparkle to your vacation.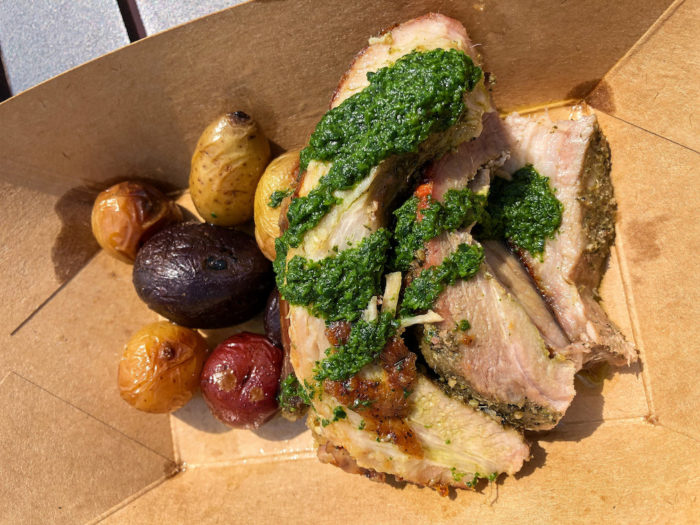 In the past these events rarely overlapped the summer months, which were busy anyway. But for the last couple of years, EPCOT's famous Food & Wine Festival has begun in late July. At the Magic Kingdom Halloween in the summer might feel a little strange, but last year's Boo Bash parties started on August 10.
The Weather is Reliable
OK, yes, reliably HOT. It's true that you'll have to take some precautions against melting in the heat, and if you have polar bears in your family this might be a deal-breaker. But there are upsides.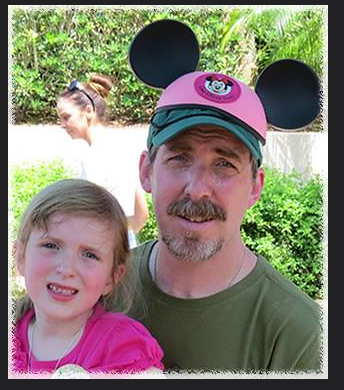 1 — When it (reliably) thunderstorms in the afternoon, you'll need to decide. Do you want to be on
♦ Team leave the park to nap?
or
♦ Team stay in the park with shorter lines when everyone else leaves to nap?
2 — Summer clothes take up less space in your suitcases. Fewer baggage fees and more room for souvenirs! (Summer fabrics also tend to wash well in the sink and dry quickly, letting you bring fewer outfits).
3 — Plenty of people at the pools. If you're a parent, you know this means your kids can find other kids to play with, giving you some real downtime.
As hot as it is during the day, in the summer the parks can be a delight at night and won't leave you quite as liquid as my friends in the picture.  And since it isn't yet the off-season, they're still open well into the evening hours.
You Can Take Your Time
If you have kids, or you vacation with people who have kids, the school schedule rules. Unless you homeschool your choices are usually:
Take a whole week at Christmas or Easter (huge crowds).
Pull your kids out of school.
Latch onto a 3-day weekend and try to cram everything in.
In August you can take a whole week, and it won't be the same week that everyone else is taking. Or you can choose a different way to zig when everyone else is zagging: do a four-day trip from Monday to Thursday when costs are lower and crowds are too.
One strategy to deal with the heat, and to have a more relaxing vacation, is to come for a week and do half-days in the parks. Longer park hours in the summer let you choose mornings or evenings while skipping the worst of the midday heat, and the lower crowds mean you'll get more done when you are in the parks.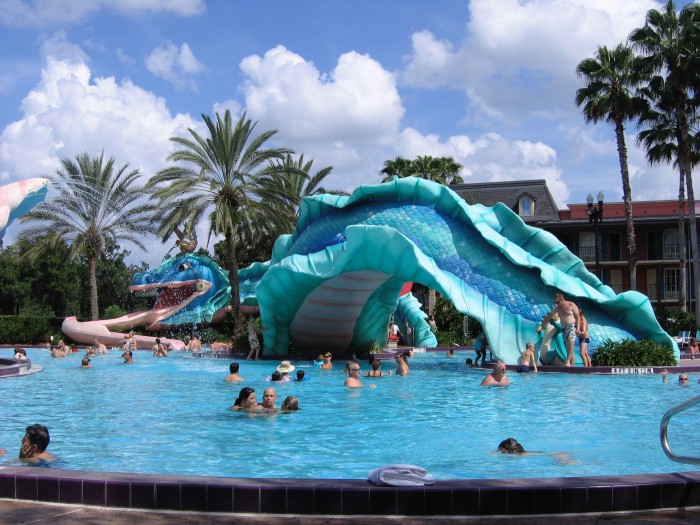 Adding days to your tickets costs more, but the math may be more favorable than you think. At Disney World, the average cost for the first four days is over $100 a day. For the fifth day? An extra $40, and the 6th day is only $20 or so. If those extra days let you skip the $85 park hopper and still get your fill of the parks, you're breaking even. Did I mention that your August ticket will already be $40-$90 cheaper than if you came at Easter?
At Universal Orlando, the lowest tier 2-park Annual Pass ($399) compares favorably to a 5-day ticket ($365-$385 in August) and in 2022 blockouts end on July 31. If you come every year and you pick your dates right, you could use the same AP on both trips.
Savings
I've already mentioned that August is one of the least expensive months for tickets. It's also one of the least expensive months for hotel rooms; only January is cheaper.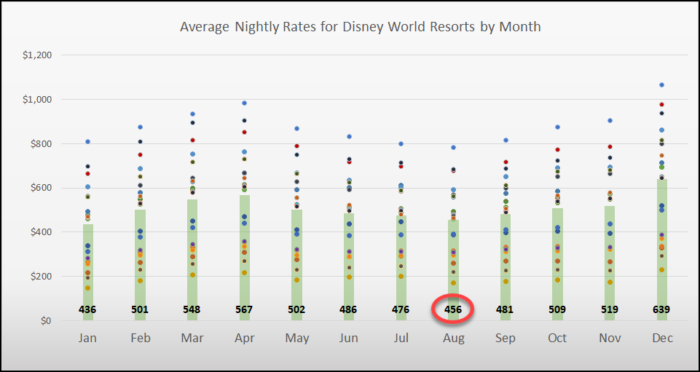 The average rate for August in the chart above ranges from $172 at All Star Movies to $784 at the Grand Floridian. But wait, there's more!  Discounts of 15-30% are routinely available at this time of year. If Moderates are your style and you can plan well in advance, renting points for DVC in August can let you move up to Deluxe for the same money.
Let's Recap
Crowds are low, but off-season refurbs haven't begun and the parks are still open well into the evening.
Some special events that didn't used to extend to the summer months are starting in early August.
The weather is hot — but forewarned is forearmed, and there are some positives.
No clashing with school schedules means that you can spread out your park time and have a vacation that feels like you actually took a break.
Tickets and lodging are less expensive than many other times of the year, and discounts are often available.
Sound good? Our Touring Plans Travel Agents can help you book at either Disney or Universal.  Want to line it all up yourself? Our vacation planning tools can help you save time and money.
Have you vacationed in Orlando in August?  Would you vacation in Orlando in August?  Let us know in the comments!