Food Finds at Animal Kingdom Lodge
Disney's Animal Kingdom Lodge, like almost all the other Disney Vacation Club resorts, is partially open. This results in a few interesting moments, including a limited amount of dining options. Only Kidani Village is open which leaves Sanaa and the Maji Pool Bar as the only dining options at the Lodge.
Sanaa Breakfast
Sanaa is one of the highest-rated restaurants at Walt Disney World; our readers give it a 94% thumbs up rating, and it is ranks at number 7 out of 103 dining options. Besides delicious dinner and lunch, Sanaa is also open for quick service breakfast. The options are not as impressive as their lunch and dinner, but there's still some decent choices.
While Mobile Ordering is available for Sanaa at lunch or dinner To Go, it is not available for this quick-service breakfast. Each breakfast item has some exotic influence, but is still approachable enough for anyone who prefers more traditional flavors. Breakfast at Sanaa debuted in 2016 and has come and gone as seasonal needs change. The menu has changed since then too.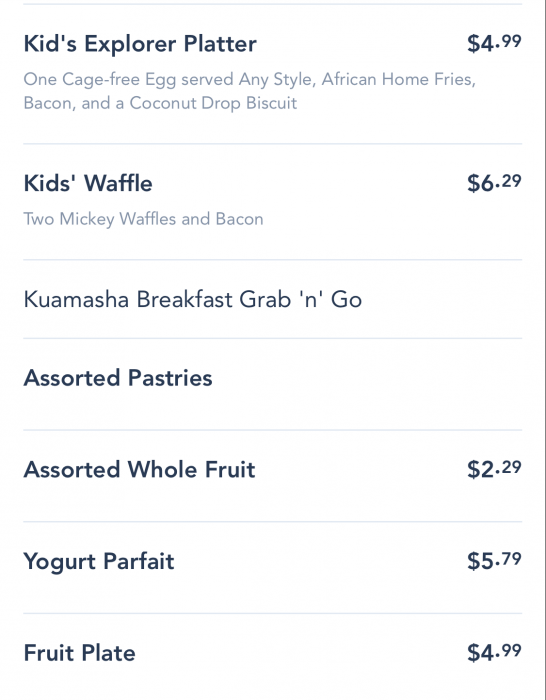 Beverage stations are set up near the front of the restaurant, and along the Lounge. Grab and go pastries and beverages are available too.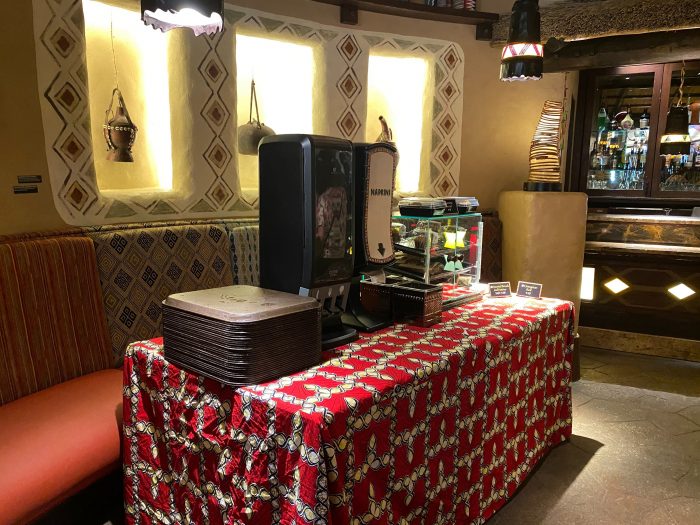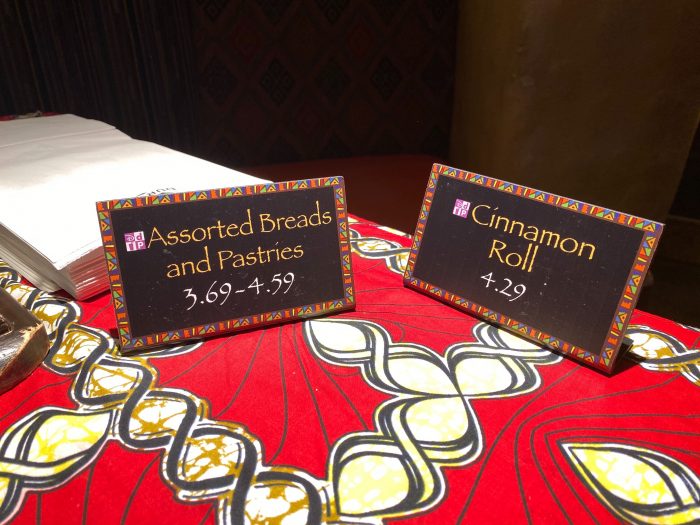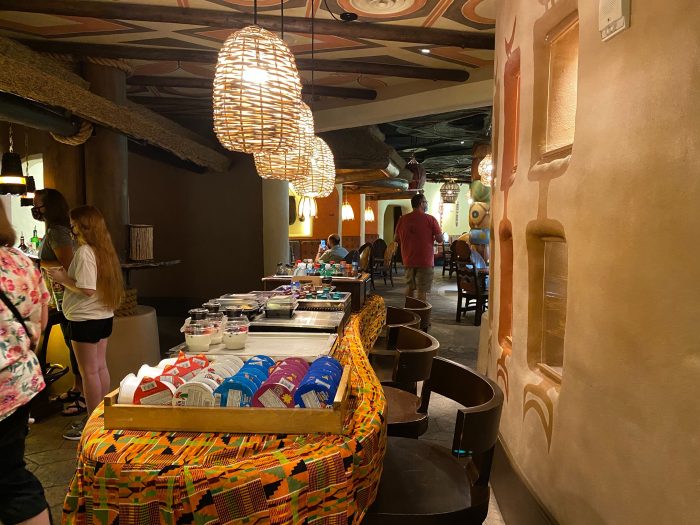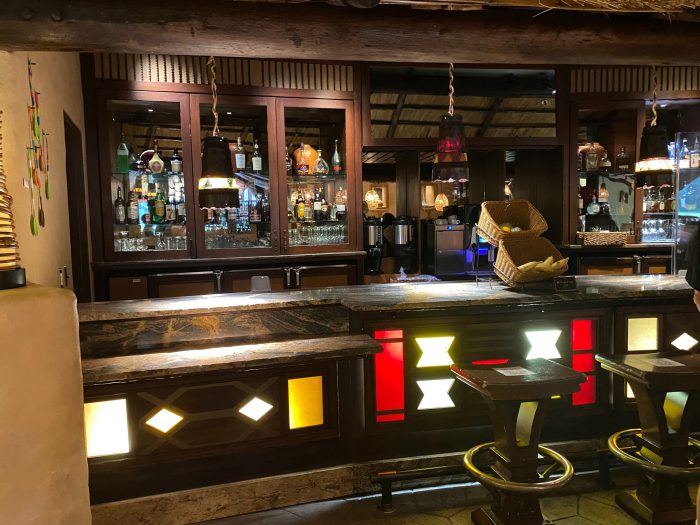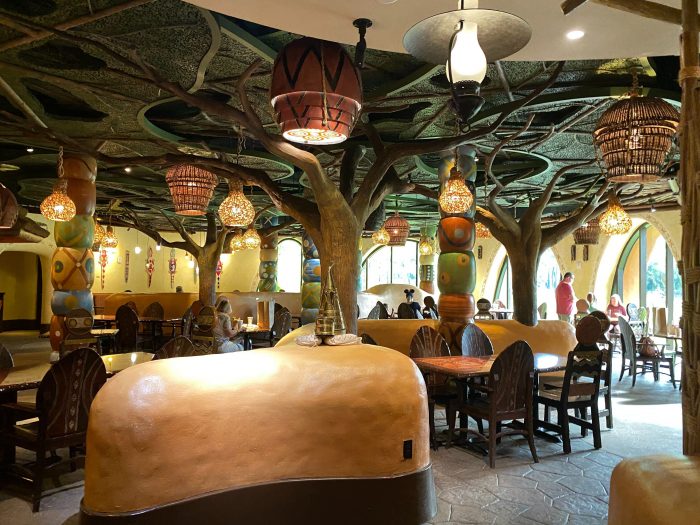 Maji Pool Bar
The other dining option currently open at Animal Kingdom Lodge Kidani Village is Maji Pool Bar. It has a limited casual food menu which is great for poolside dining, but leaves a bit to be desired as the only other dining option at the resort. A particularly disappointing dish is the Berber Black-Eyed Peas Harvest Salad with mixed greens, tomato, cucumber, and red onion. While this chilled salad is refreshing on a hot day, it lacks flavor, severely.
The best food find of our team's stay at Animal Kingdom Lodge is also the sweetest. Zebra Domes are the signature dessert of this Lodge. The silky desserts are made of Amarula Cream Liquor mousse with a light vanilla outer layer, white chocolate, and dark chocolate stripes. These iconic domes are available at Johari Treasures, the merchandise shop inside the Kidani Village lobby.
Zebra Domes have been available here for quite some time; the big news is our 30% annual passholder discount applied to them!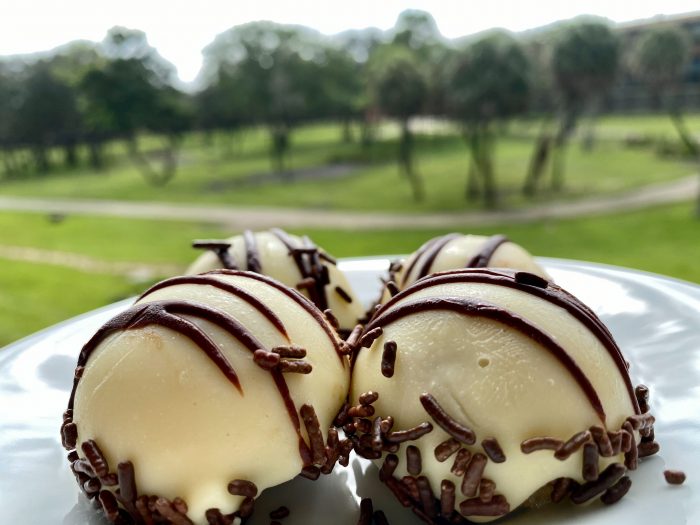 Like being in the know when it comes to Disney? Our tools and resources give you all the know-how you need at your fingertips. Sign up to be a TouringPlans Subscriber.
What's your favorite food find at Disney's Animal Kingdom Lodge?