Galaxy's Edge Map Now Released
For Star Wars fans, every day is like celebrating Life Day at this point, as more and more details are revealed about the looming opening of Galaxy's Edge. Today, things got to feel a lot more real with a first look at the map and Merchant and Food Guide for Galaxy's Edge.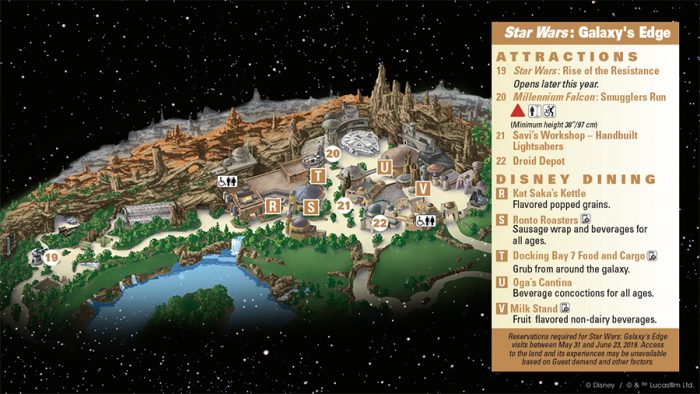 What would you do first on your day in Galaxy's Edge? Let us know in the comments.